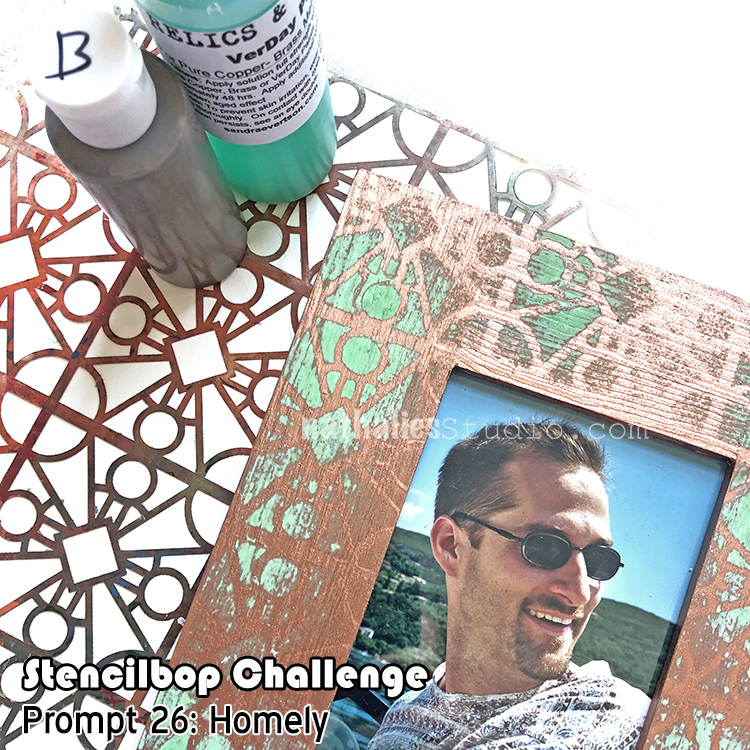 This is a recap of today's Stencilbop prompt, August 26 – Homely
I just recently purchased an awesome VerDay Metal Paint kit by Relics and Artifacts which let's you create different patinas on a variety of surfaces.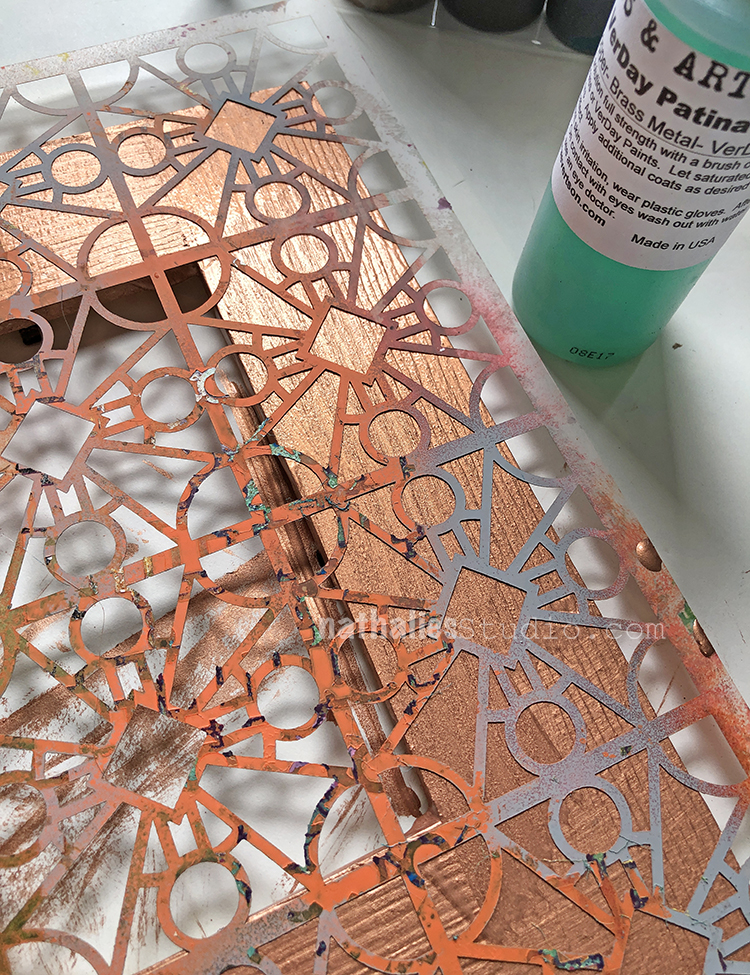 I thought it would be fun to use Bronze and create patina with my Buenos Aires Stencil. I painted the frame in Bronze, let it dry, repainted it, then added the stencil on top and sprayed with the patina solution over the stencil.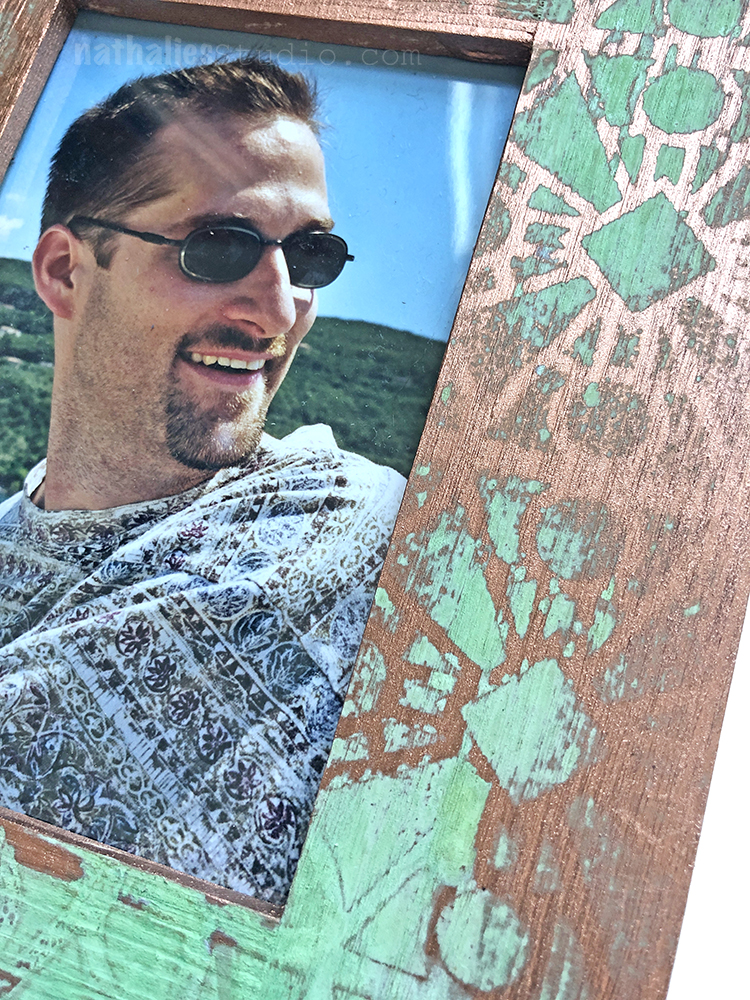 After a couple hours the reaction was complete and I love the out come on the frame. I added a picture of my other half and cannot wait to put the frame onto my new studio mantle.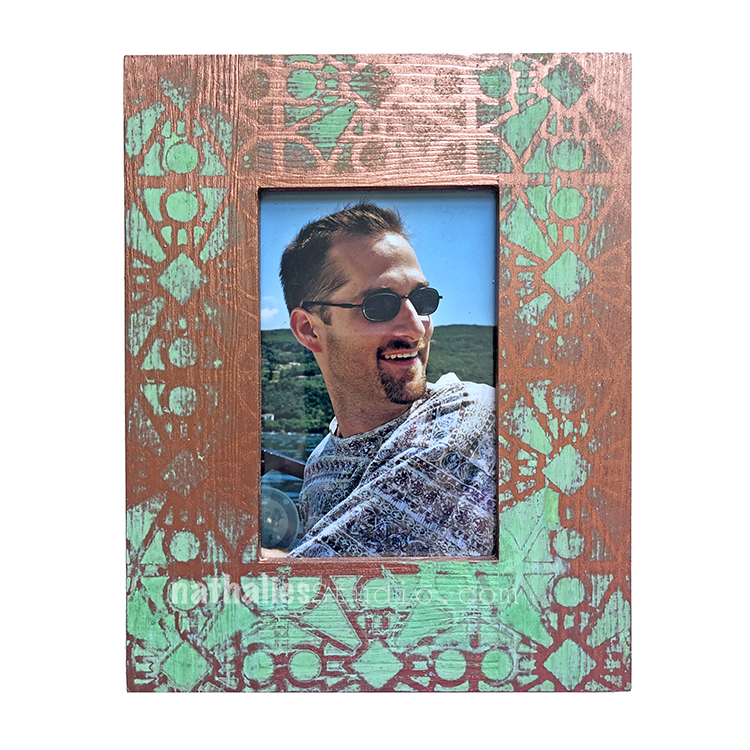 Here are some of the supplies I used: