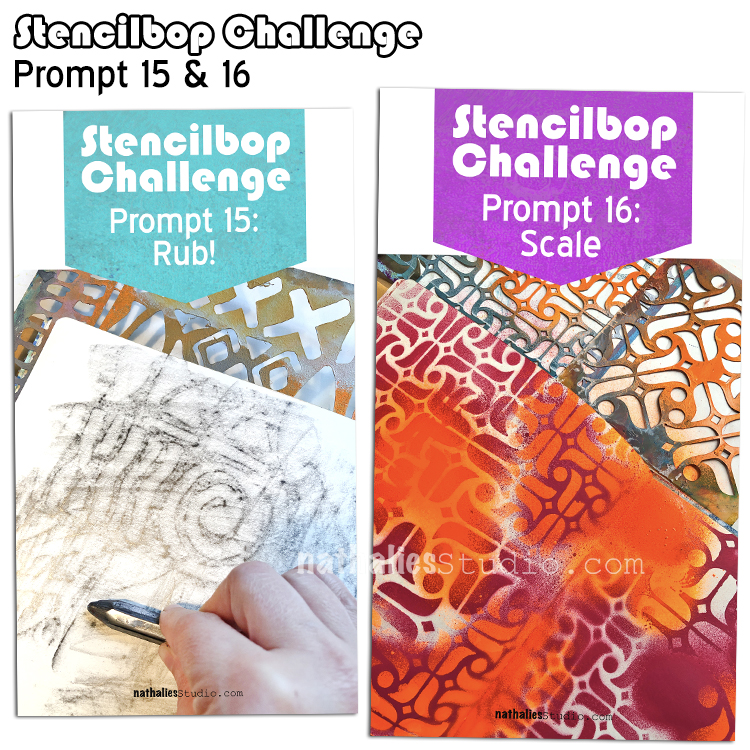 Here is a recap of prompts 15 and 16: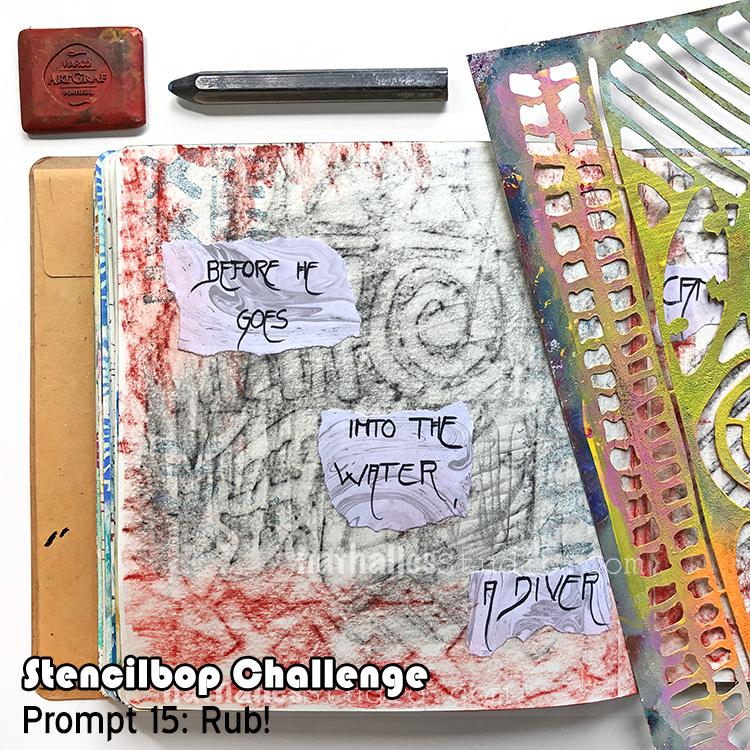 August 15 – Rub!
Max Ernst used plants or texture of wood planks and other items in the house to create some wonderful artwork and the technique is called Frottage.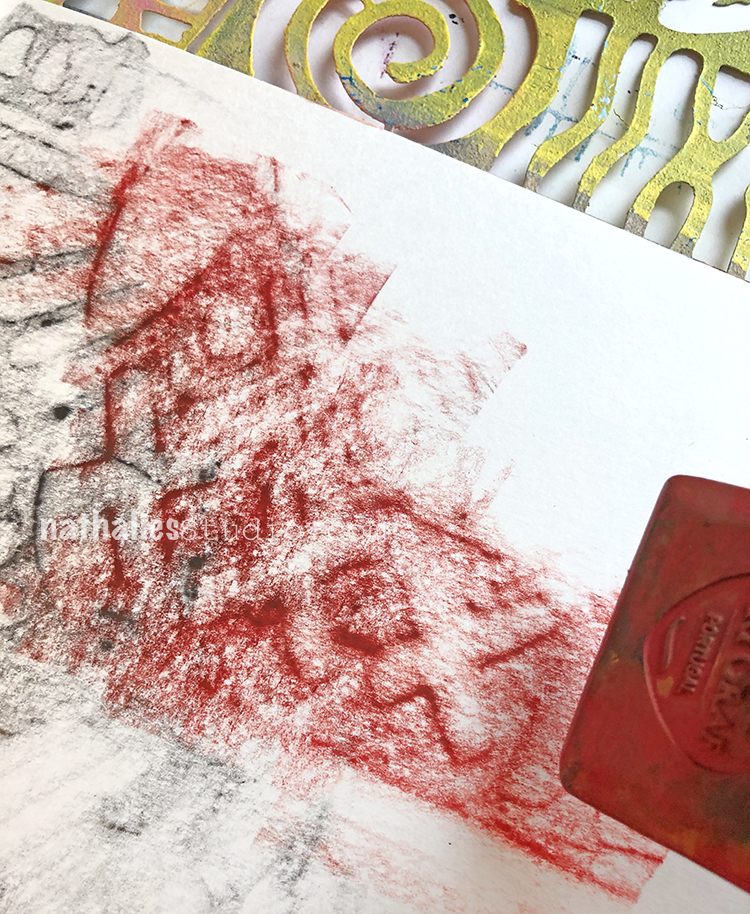 For this art journal spread I layed my Batik Stencil underneath the art journal page and with the flat side of a graphite pencil and tailor chalk shaped graphite block I rubbed over the paper to reveal the texture of the pencil.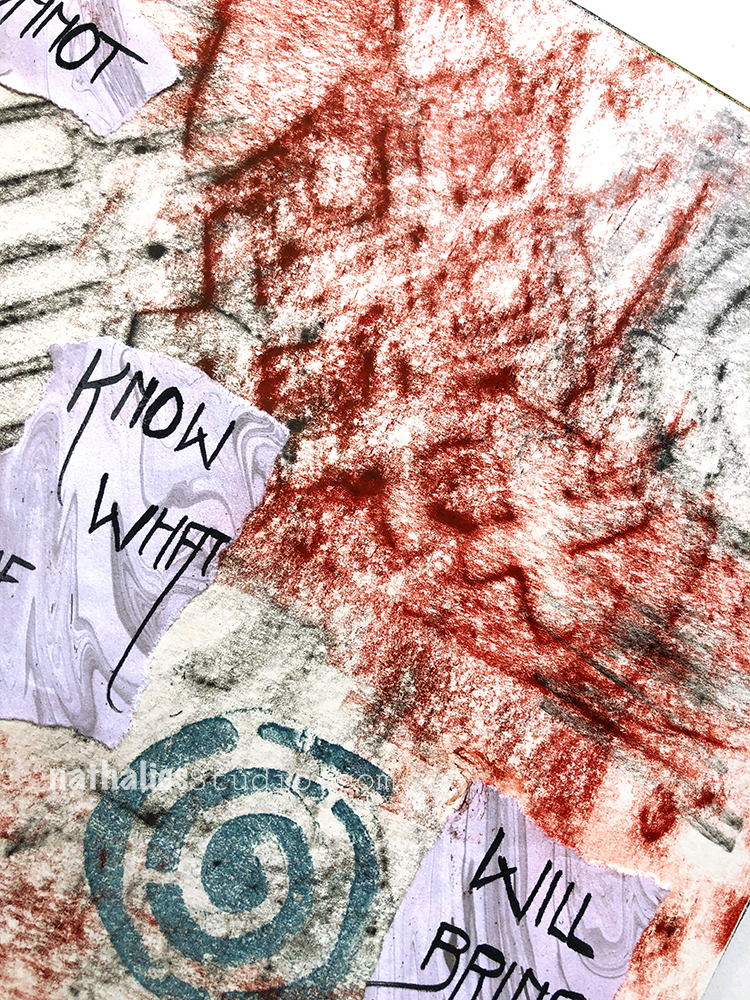 I moved the stencil around to repeat certain elements of the stencil at specific areas of the journal spread.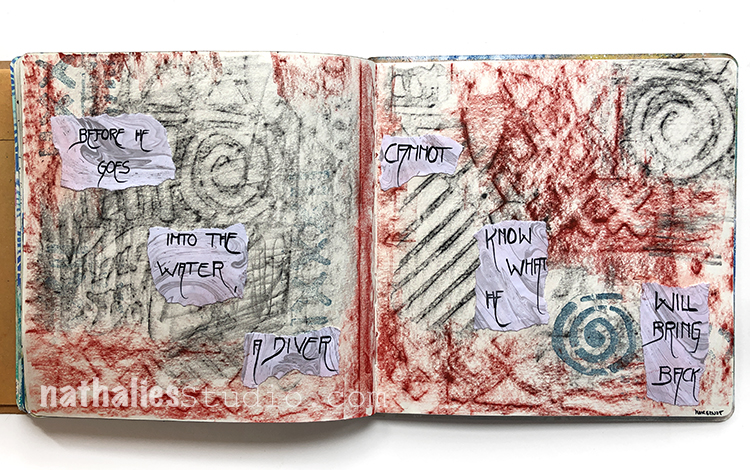 To repeat some of the pattern I stamped on top with my Batik foam stamps.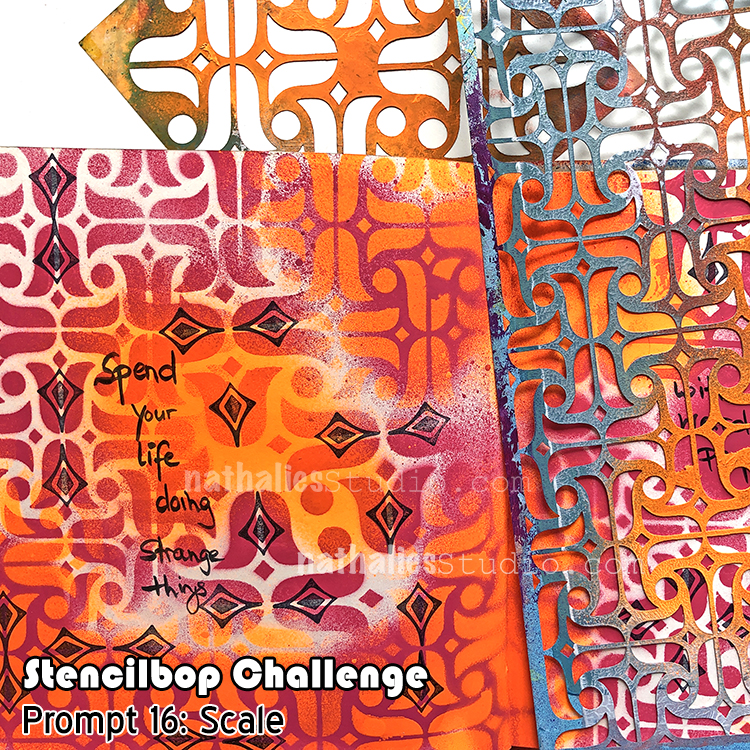 August 16 – Scale
Some of my stencils and stamps that are similar in pattern but different in size can be used together as repetition and scale are great ways to create beautiful and cohesive backgrounds.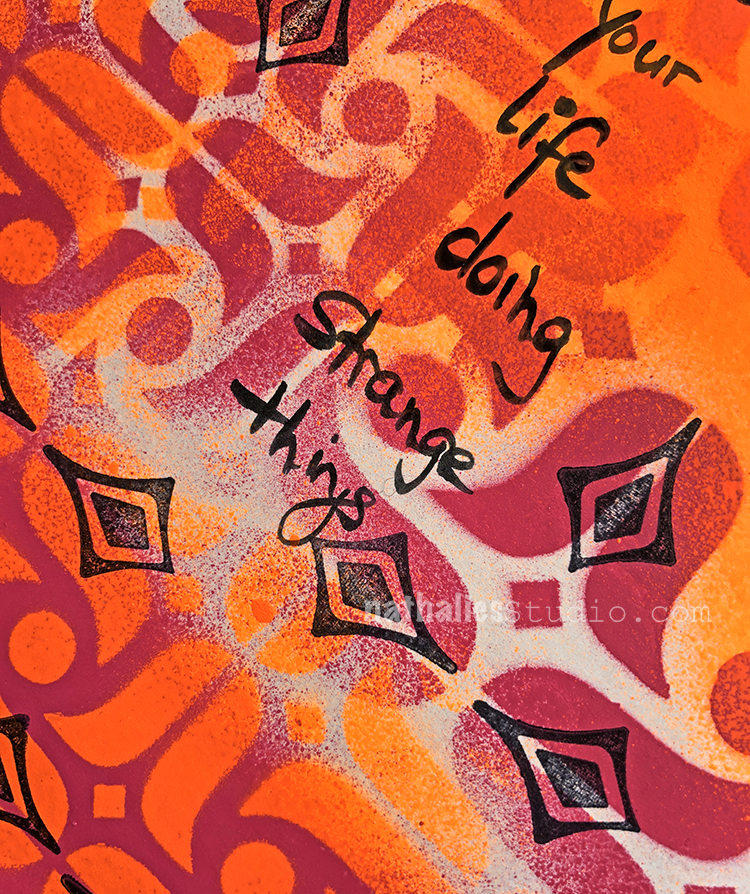 For this art journal spread I used my Amsterdam 9×12 and my Amsterdam 6×6 Stencil. While the design element of the tulips are the same – the layout and size of them are different in each stencil making for a great way to use them together and layer them up like I did on this art journal spread with acrylic spray paint.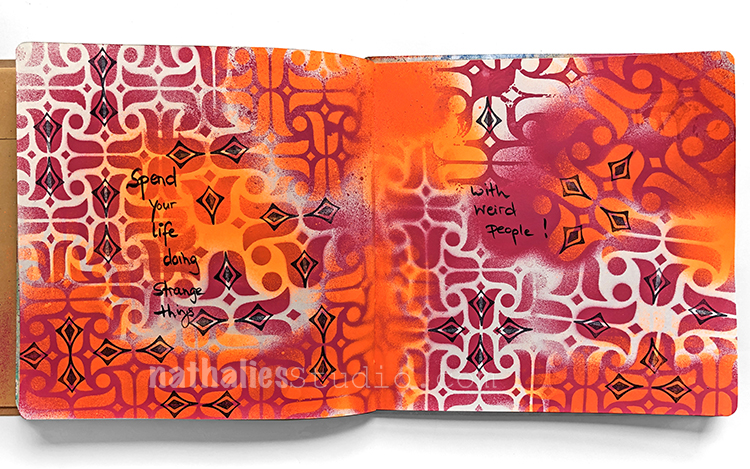 Here are some of the supplies that I used: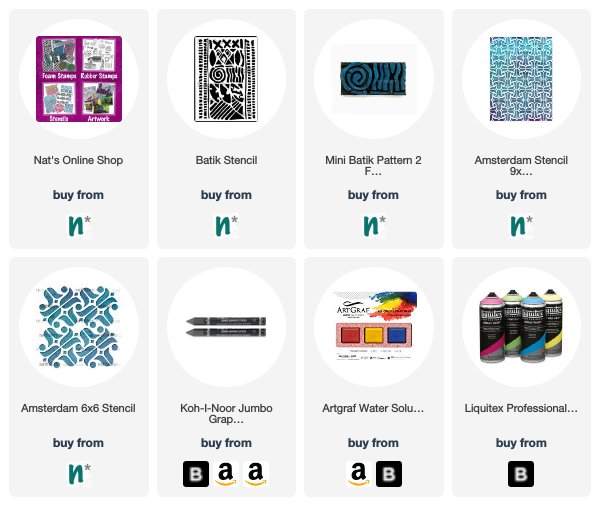 Play along with us on on my insta feed! Here are the prompts: