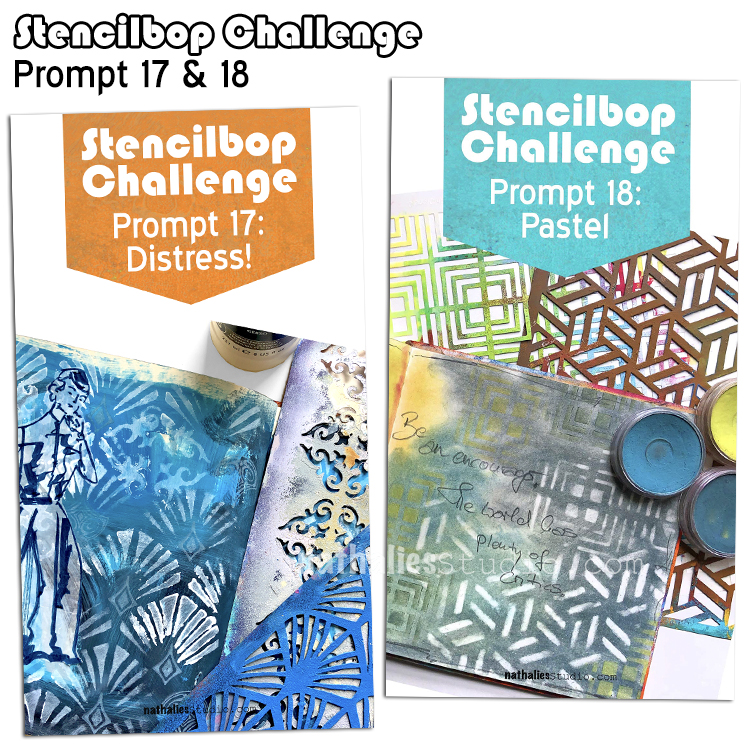 Here is a recap of prompts 17 and 18: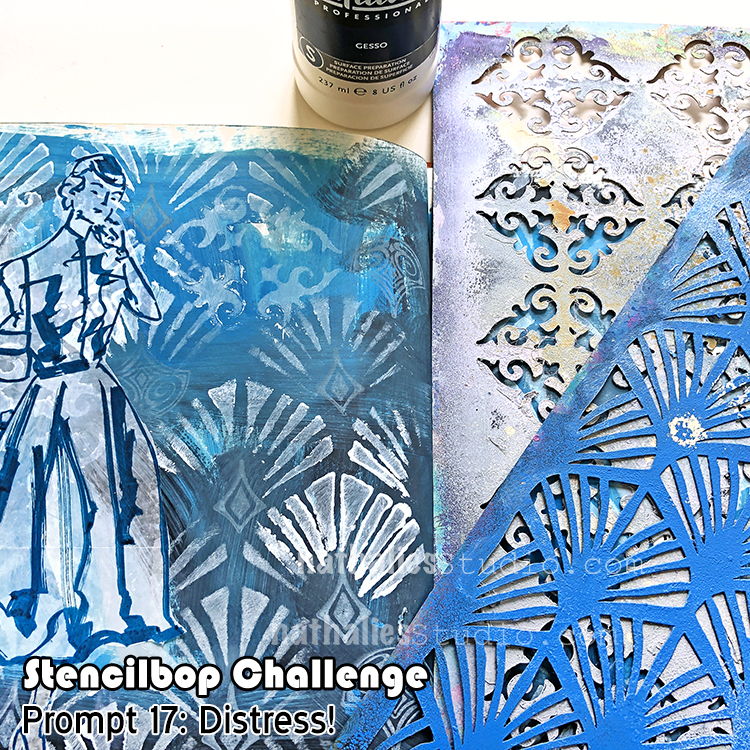 August 17 – Distress!
I love the soft and chalky- kind of shabby chic ;) look of white gesso.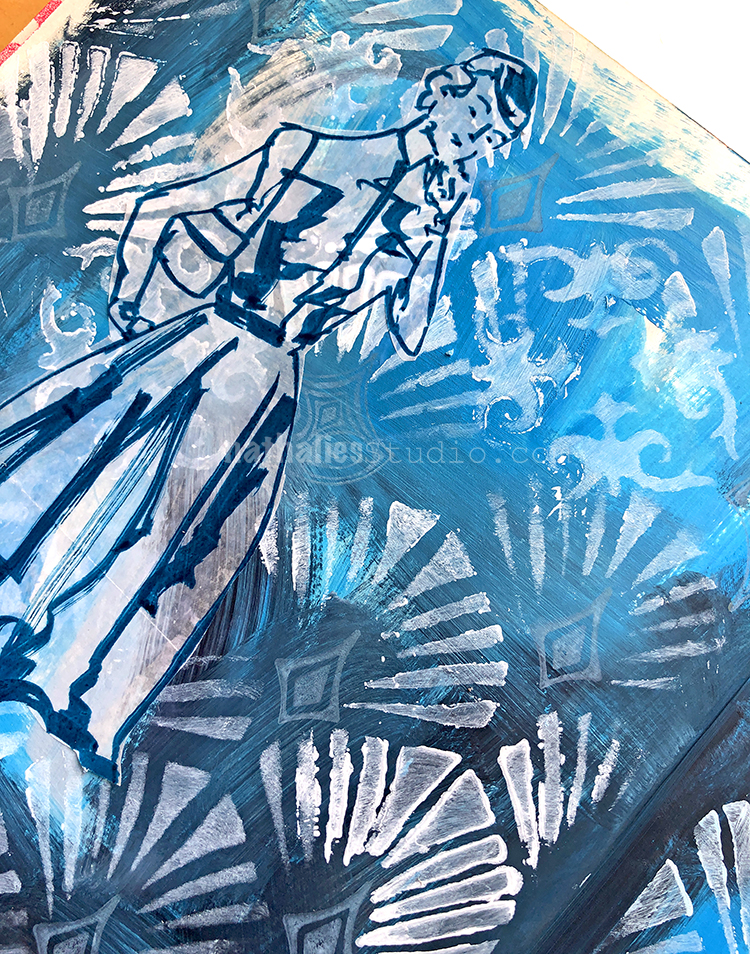 So I used white gesso on a sponge to dab through my Art Deco and Ornament Wallpaper Stencils. I also used some of my rubber stamps with white ink to add to the fan of the Art Deco Stencil.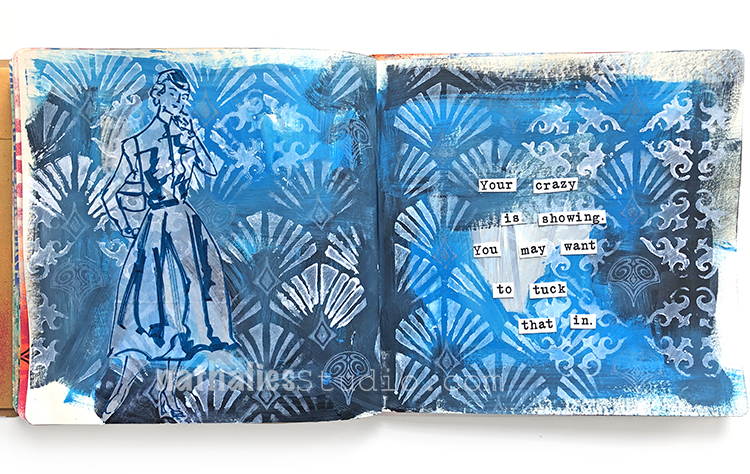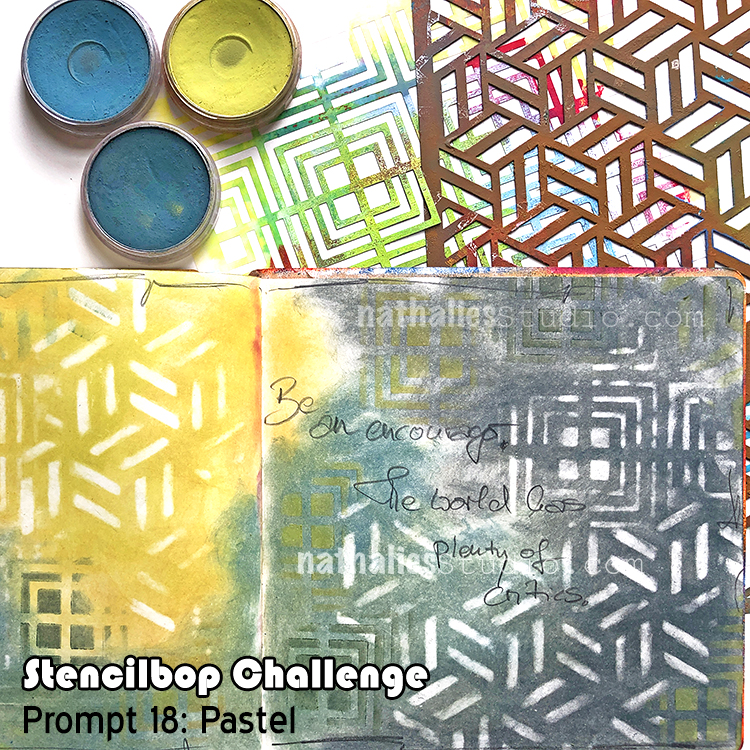 August 18 – Pastel
I love pastels – especially pan pastels and they are perfect to use with stencils.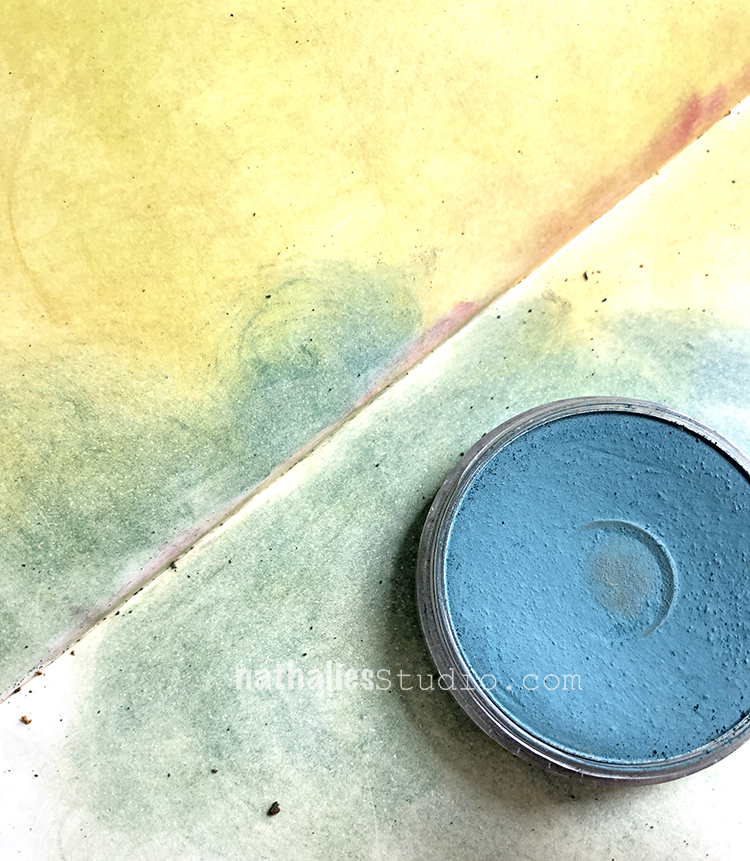 For this art journal spread I first applied a layer of different pan pastels to the background.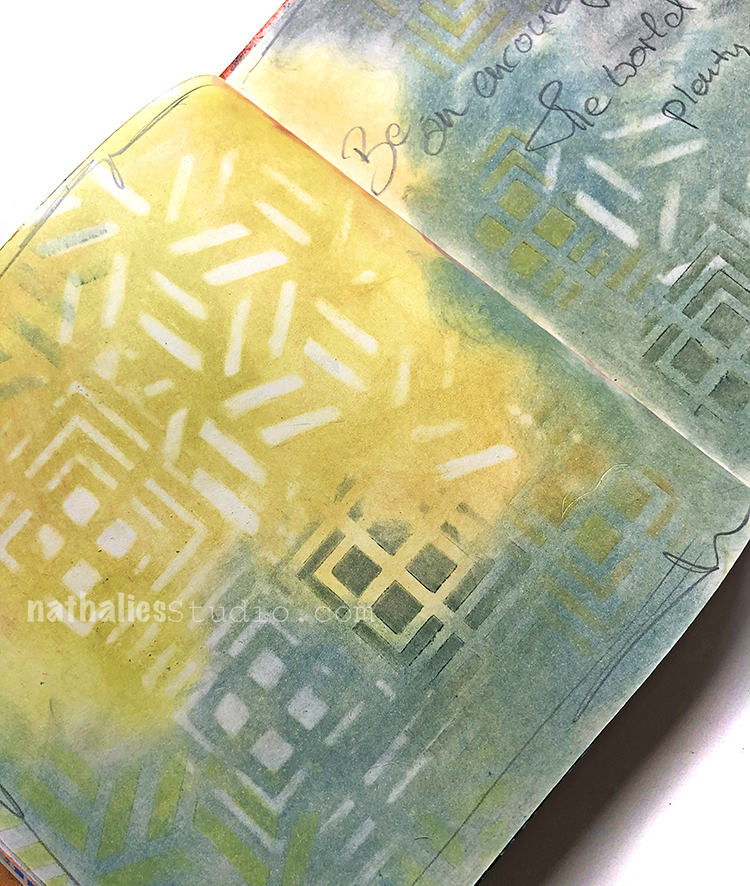 Then I used my Manhattan and my Kassel Stencil on top of the background and alternated between erasing the pan pastel through the stencil and apply a different color of pan pastel through the stencil.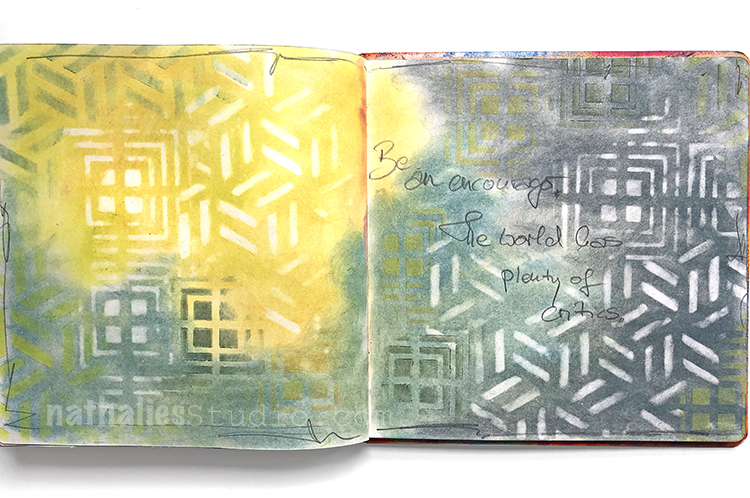 Pan Pastels are another perfect medium to play with Subtraction and Addition :) …see math is a good skill even for an artist LOL
Here are some of the supplies I used in these prompts: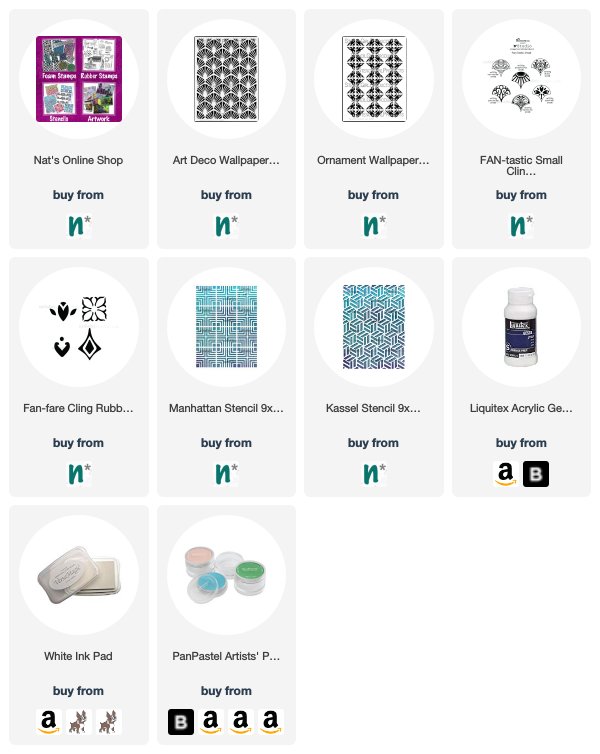 Play along with us on on my insta feed! Here are the prompts: