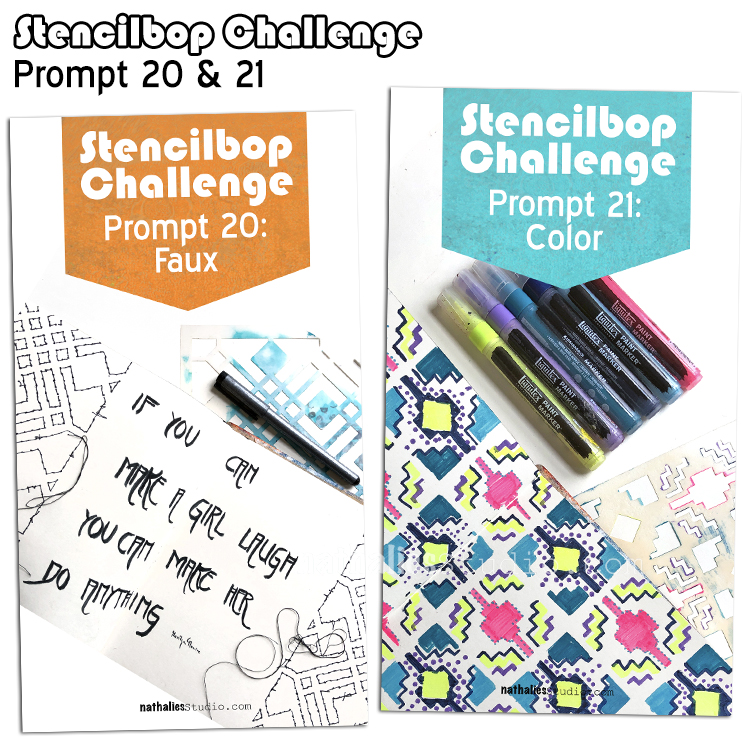 Are you playing along with us? All month on Instagram we have been doing the Stencilbop Challenge and wow it's been fun playing with our stencils in so many ways! Here is the recap for Prompts 20 and 21: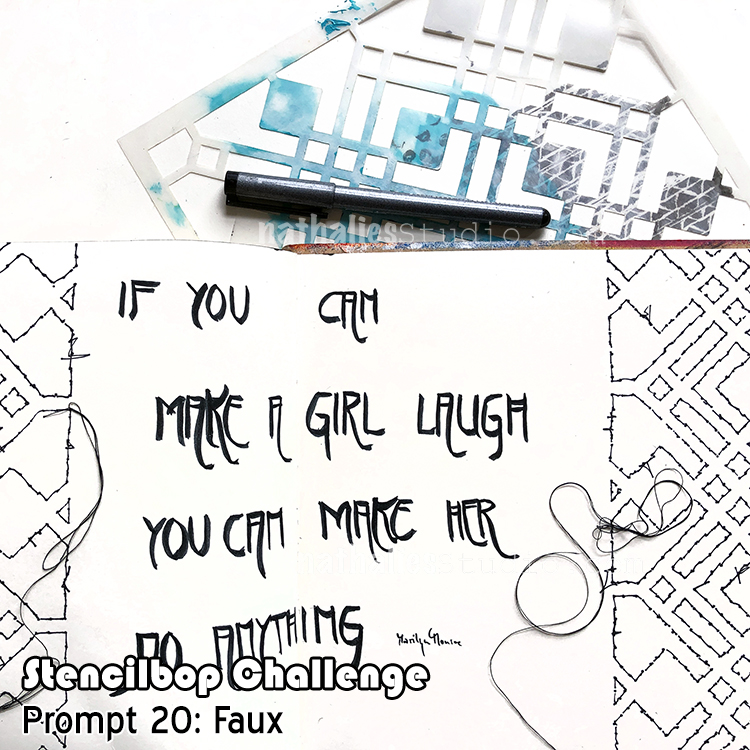 August 20 – Faux
Stitching on paper was always something I loved to do but I haven't used my sewing machine in ages- and to be honest part of it is just the dread of having to set it up and then pack it away again after just a couple minutes of fun.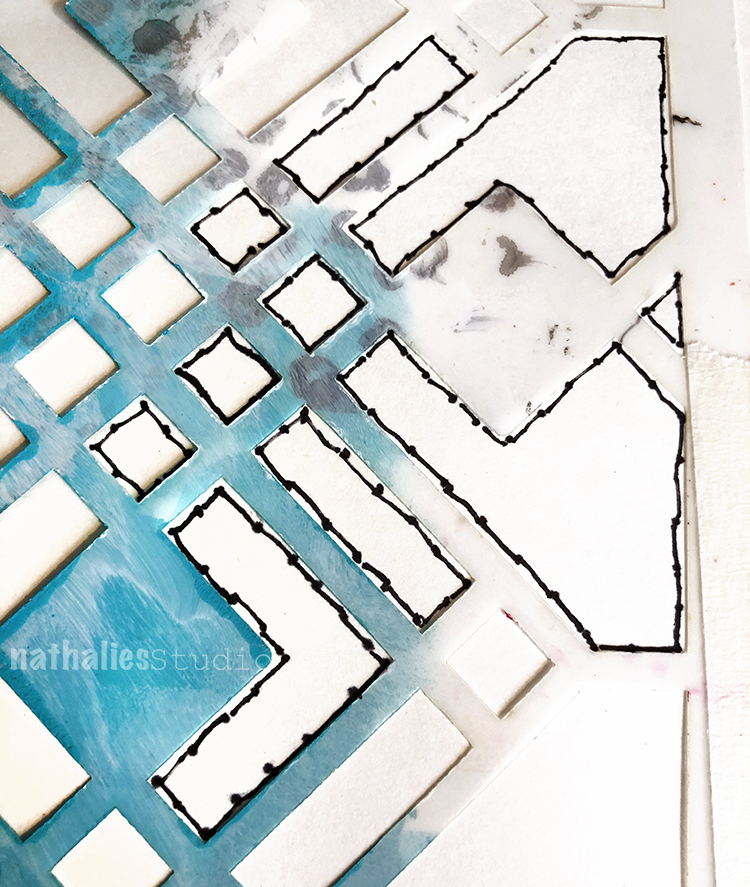 So I thought for this prompt I would do a bit of faux stitching – using my Chicago Stencil as a template. I just created little dots along the stencil and then added some loose lines with the pen from dot to dot.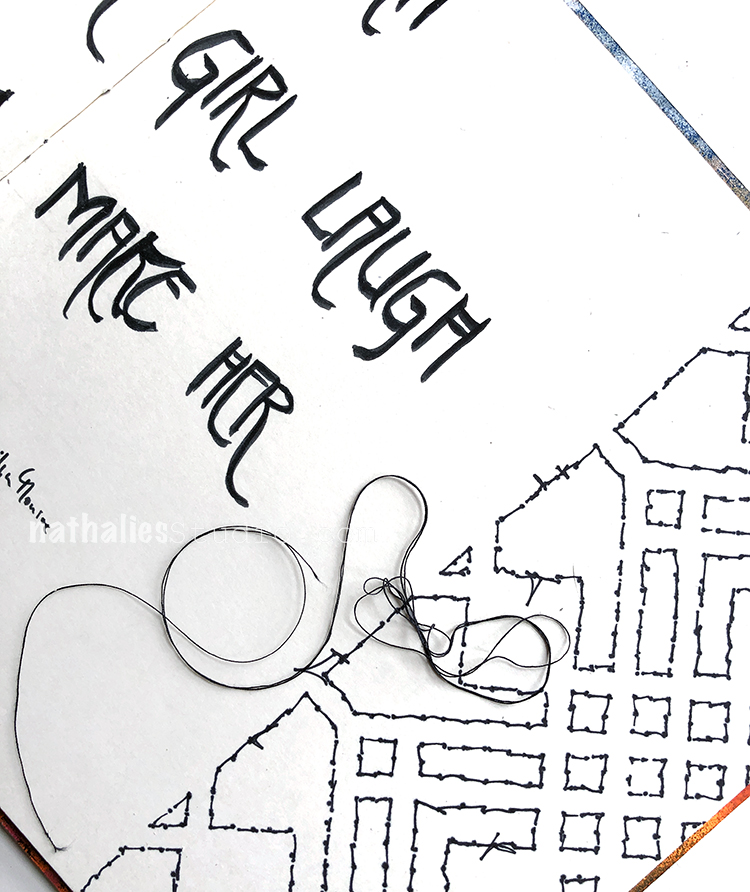 I glued down some actual thread and voila – wouldn't fool anyone hahahah- but hey it was fun.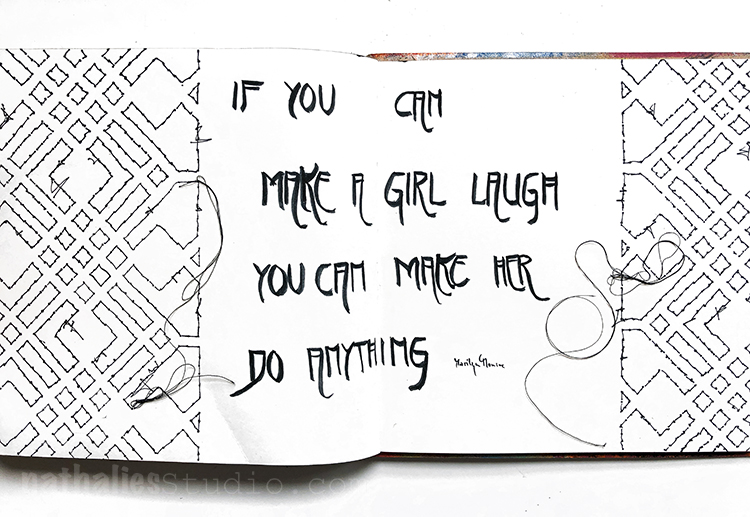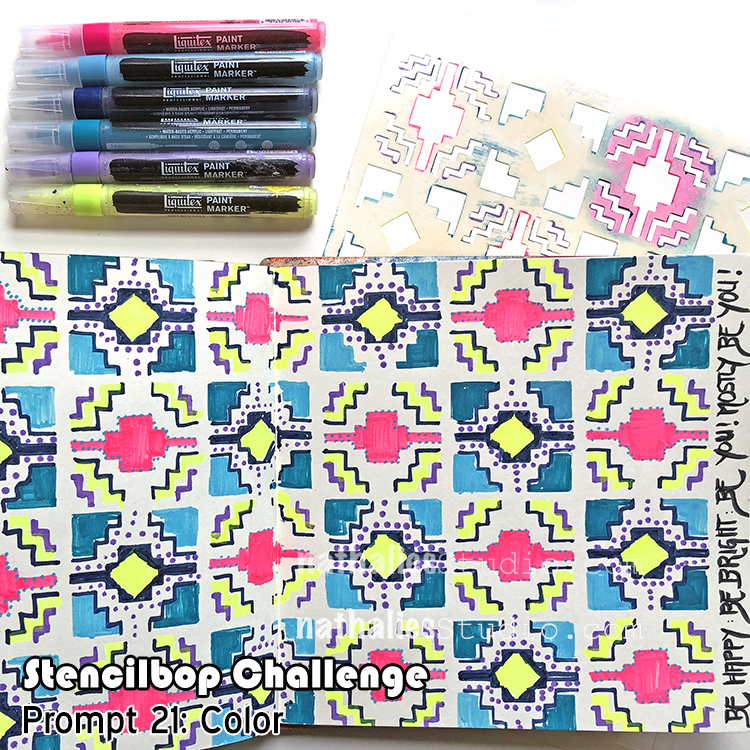 August 21 – Color
Ha that is a good one – right ?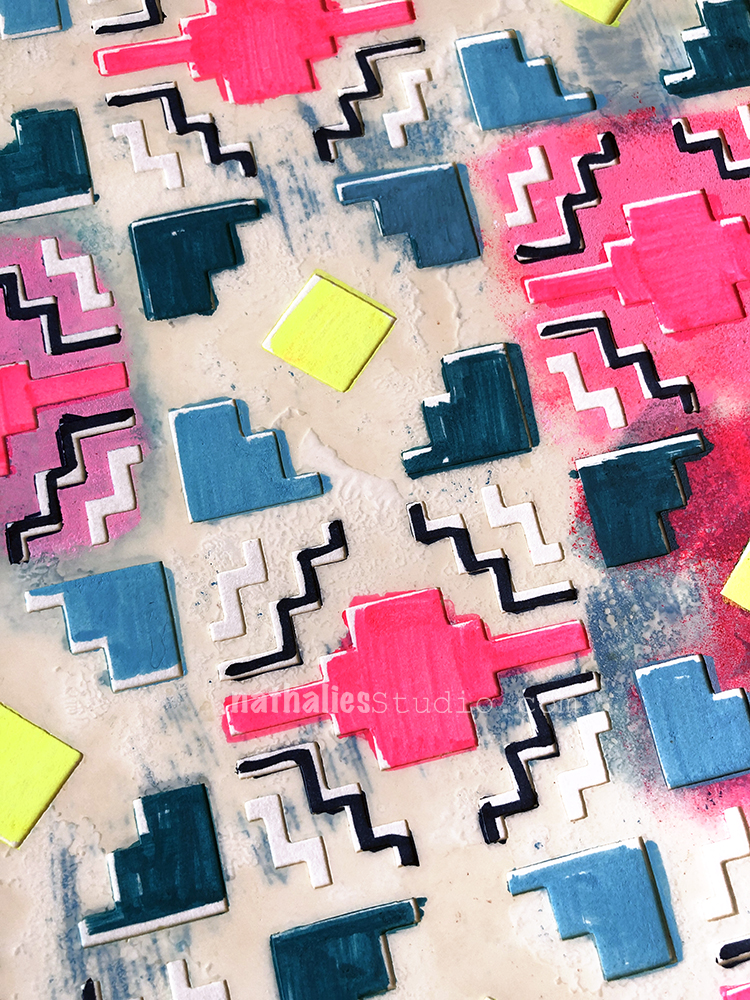 I thought I would just go with some nice bright colors and I used different colored acrylic markers to fill out and add elements to my Santa Fe Stencil.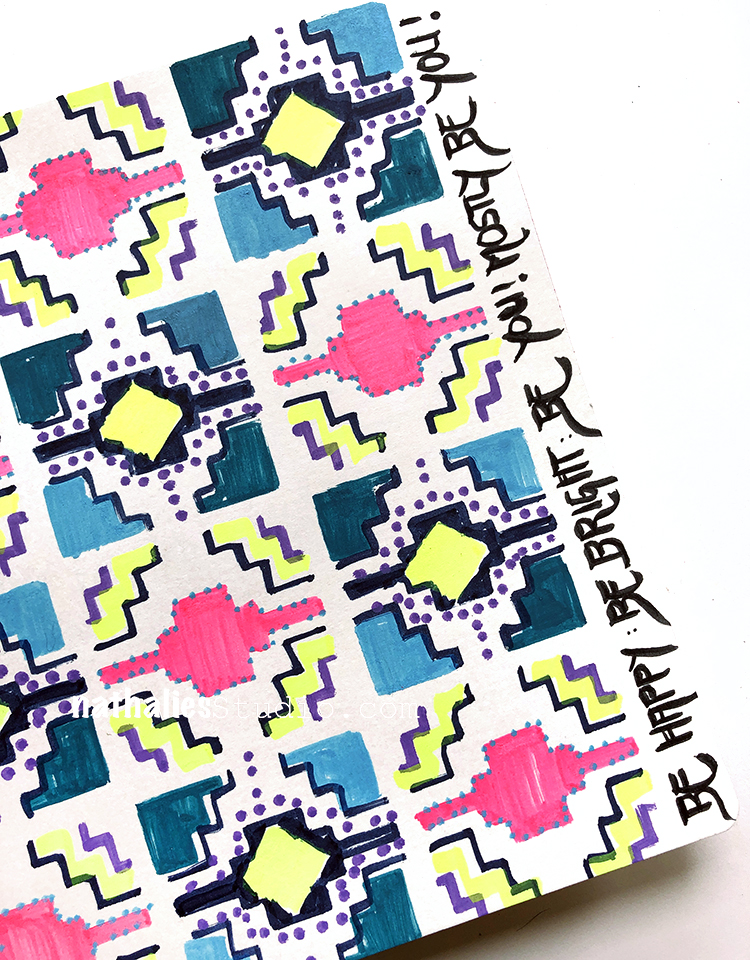 I love how this came out – I def. will use the markers with stencils more. It is such a fun way to add some stenciling to a journal or sketchbook while traveling and they are part of my Art-On-The-Go- Kit anyway.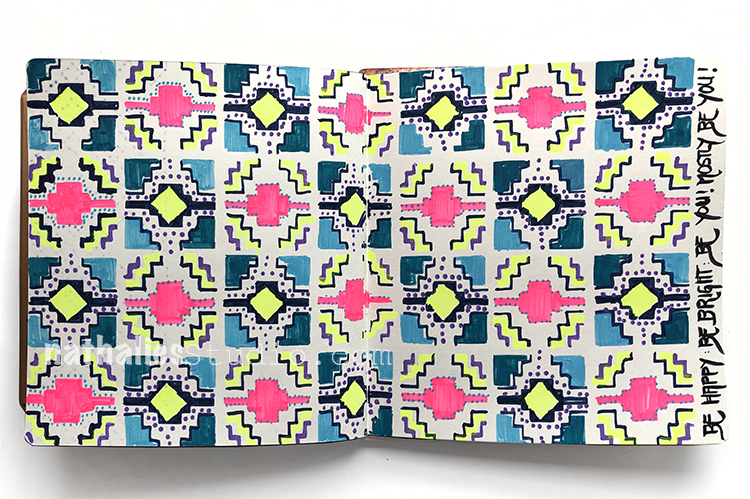 Here are some of the supplies I used for these prompts: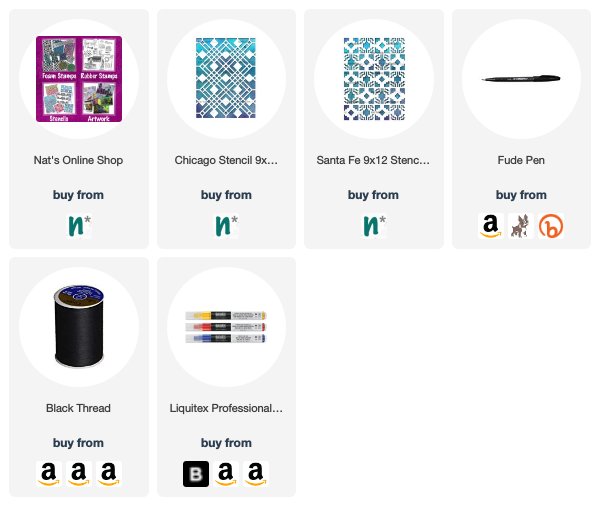 Play along with us – here is the Prompt List in case you missed it: