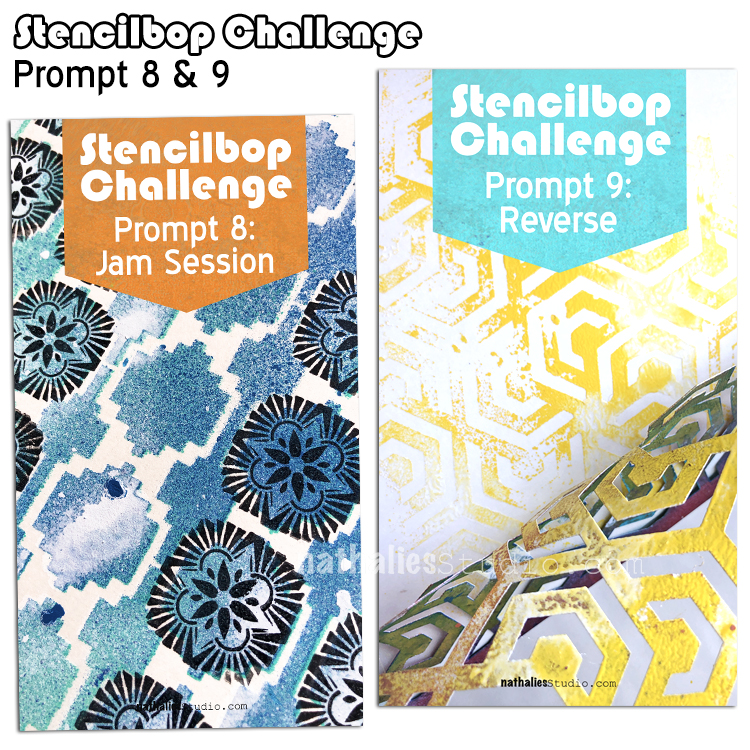 Here is a recap of Prompts 8 and 9: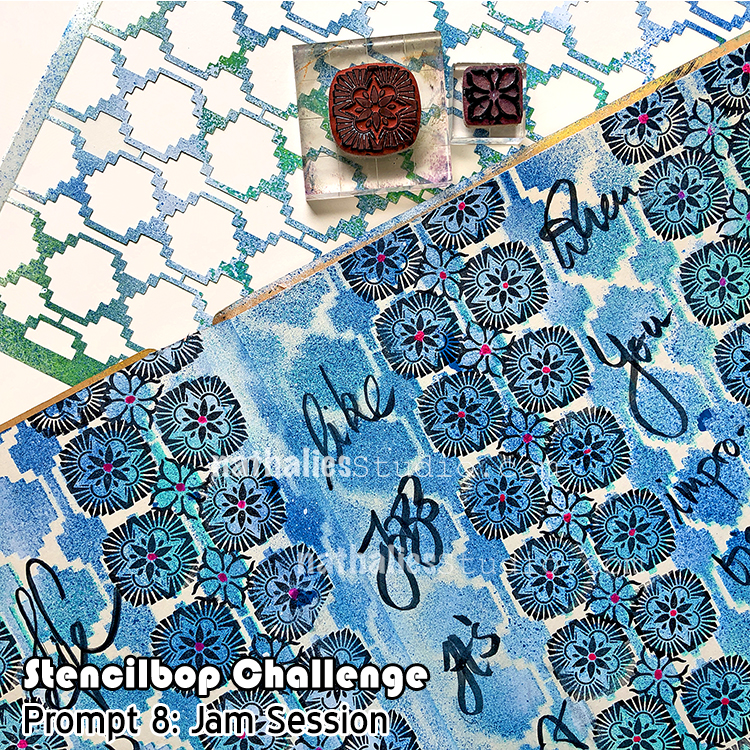 August 8 – Jam Session
Mixed Media always has been my super love – mixing different materials, paint media and tools is just my jam.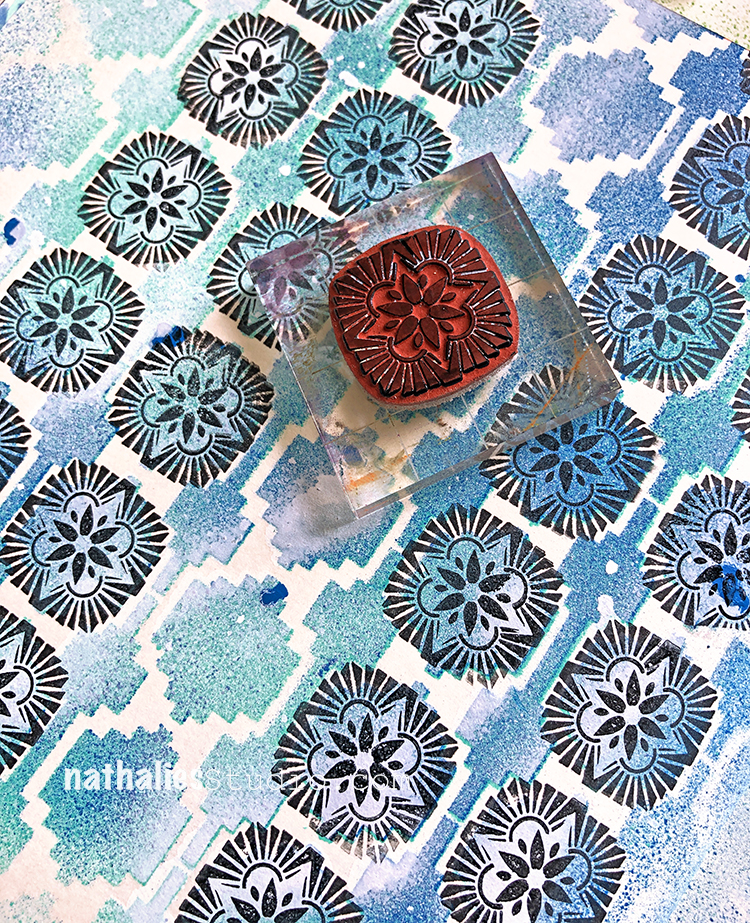 Besides looking for which paint media work together with a stencil , I love to go on a hunt and see which of my stamps fit with my stencils to get to a total new pattern. Here is combined my Mesa Verde Stencil with one of my Floral Tile rubber stamps and Fan-Fare Rubber stamps.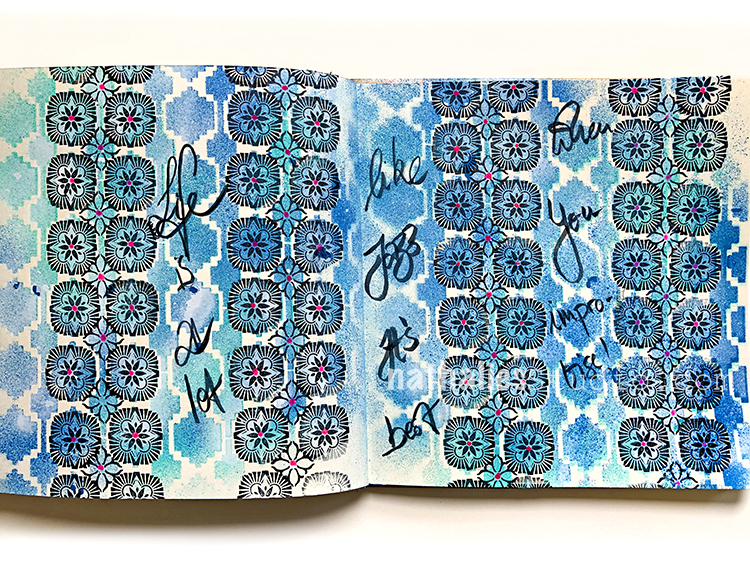 I love how this came together. As for paint media, I used Spray paint over the stencil, an inkpad for the stamping and an acrylic ink marker for the little dots.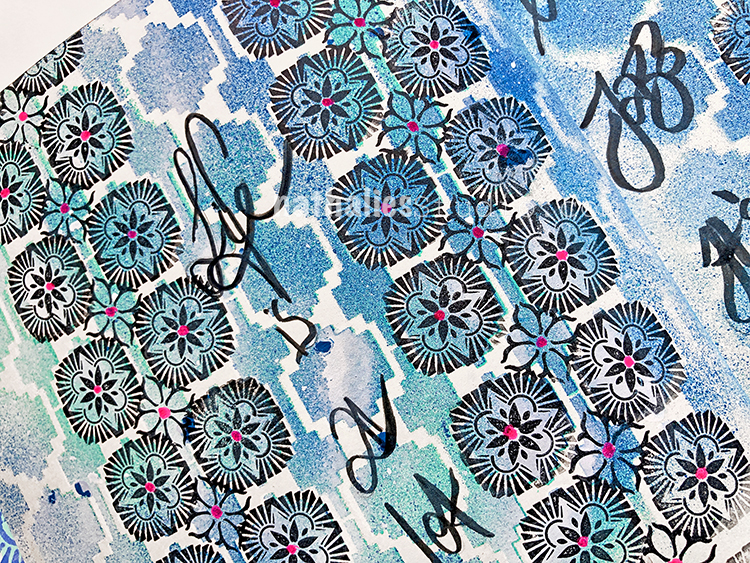 Can't wait to see how you interpret the theme Jam Session.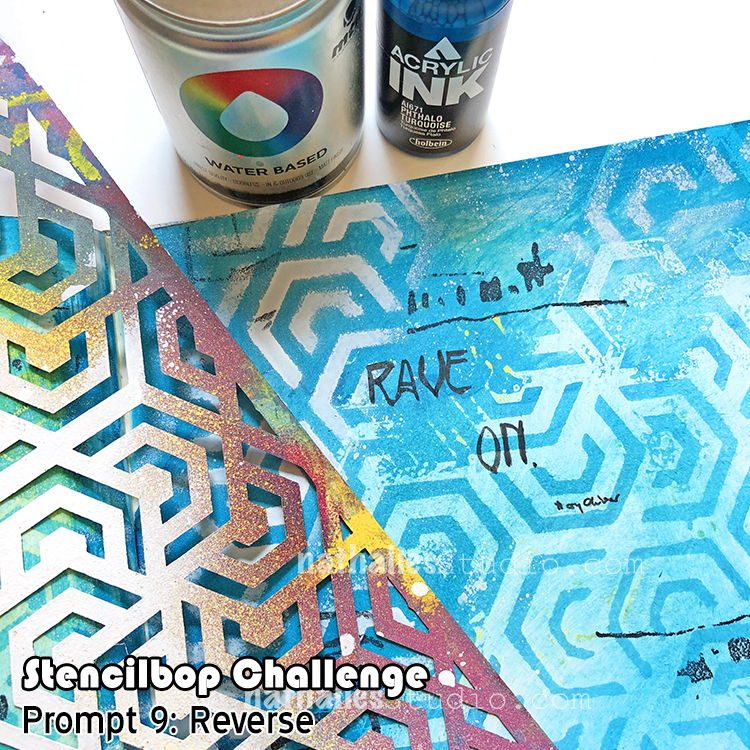 August 9 – Reverse
I love using the reverse of the stencil – meaning the opposite of what the stencil usually shows when applying paint media over it. Sometimes that can be archived by stenciling and then taking the stencil that still has some paint on top and printing with it.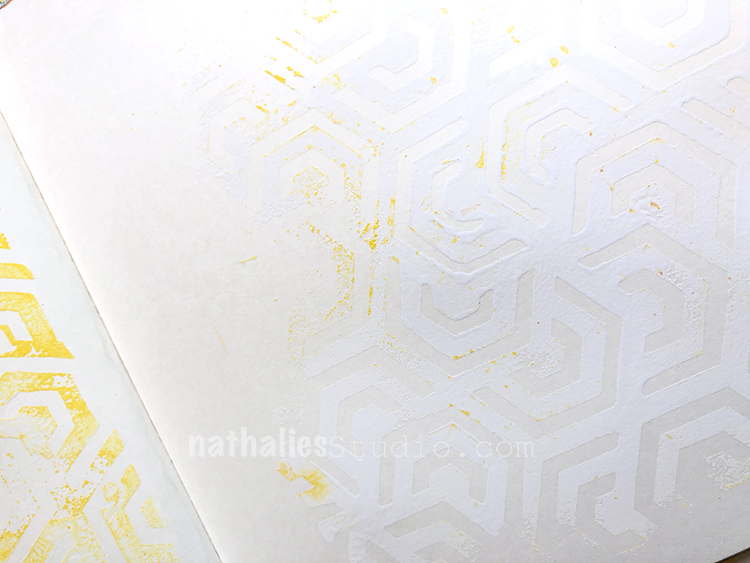 For this spread I sprayed over my Flower Maze stencil on a different piece of substrate and then flipped the stencil over and printed onto my art journal. I love using white as well as other colors.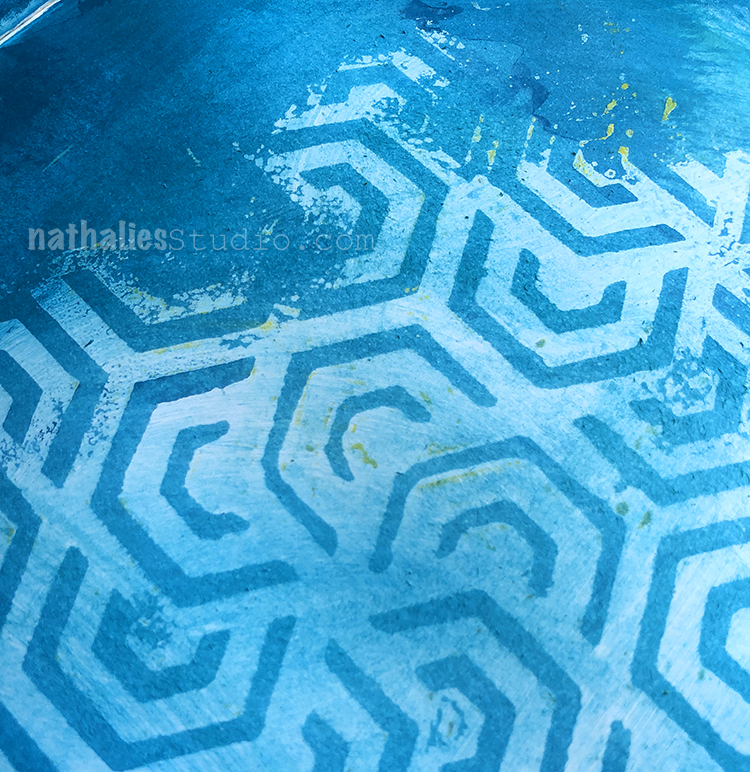 The reason I love to use spray paint is that the pattern is applied in a nice thick "plasticky" way, which actually is perfect when you apply thin paint or ink on top. The spray painted pattern will resist the ink longer and can be wiped off the pattern making for a nice and really cool effect.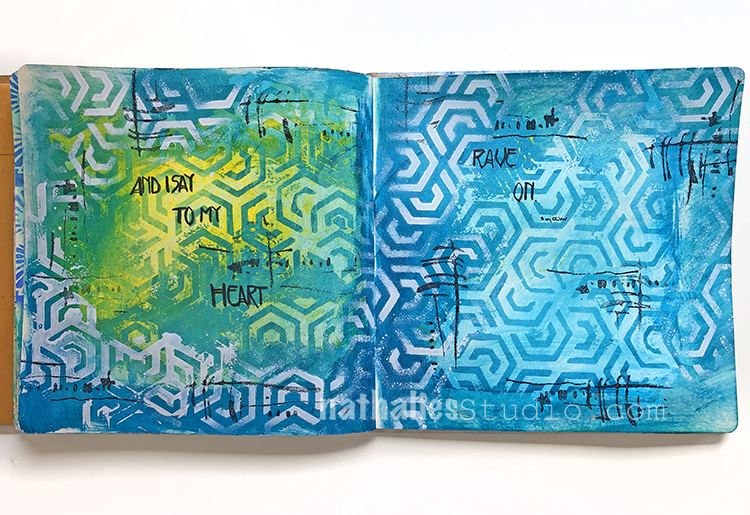 Here are some of the supplies I used: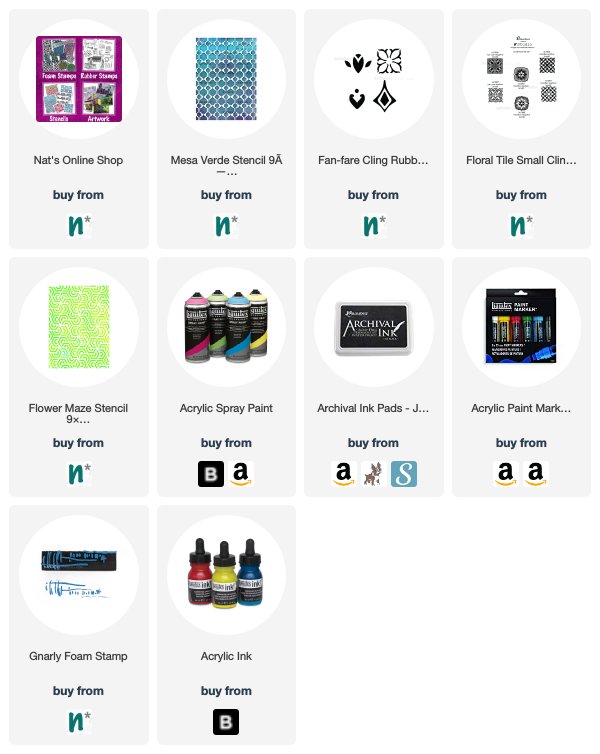 Here are the daily prompts. I hope you play along with us on on my insta feed!