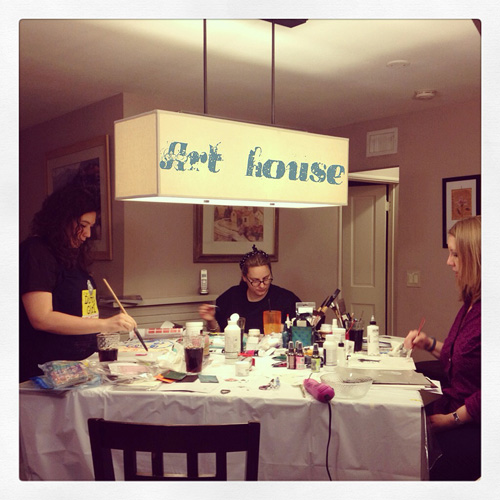 Right after CHA my friends Julie Fei-Fan Balzer, Birgit Koopsen, Jenn Mason and I rented a house in California to relax and do some arting. It was Julie's idea…brilliant..but don't tell her- LOL – we try to keep her in check ;)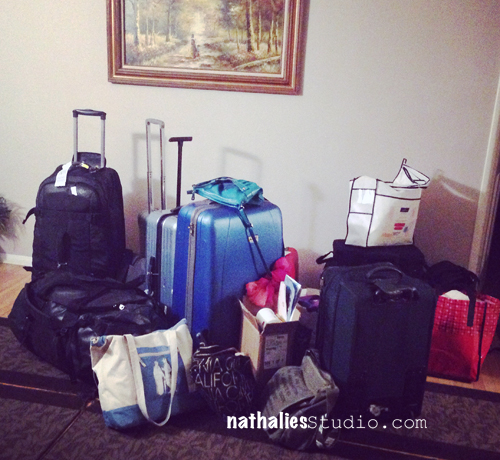 We created a hashtag for this time #2days15bags – which summed up exactly what was going on- ridiculous LOL- but to our excuse we had tons of teaching supplies, CHA stuff and our suitcases for 12 days with us. All this fit perfectly in this beast van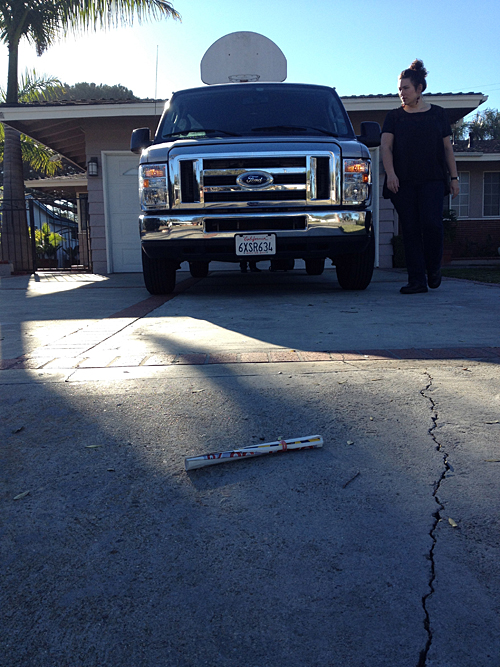 which Jenn drove calmly through the city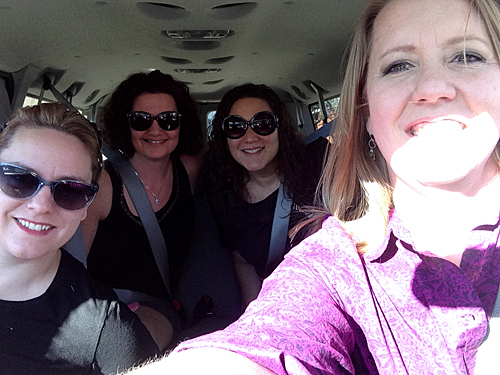 We had time to relax after a very busy couple months, talk, share, laugh, eat, and be outside and get sun on us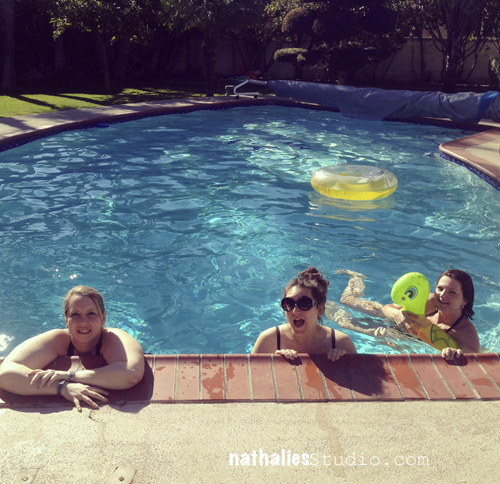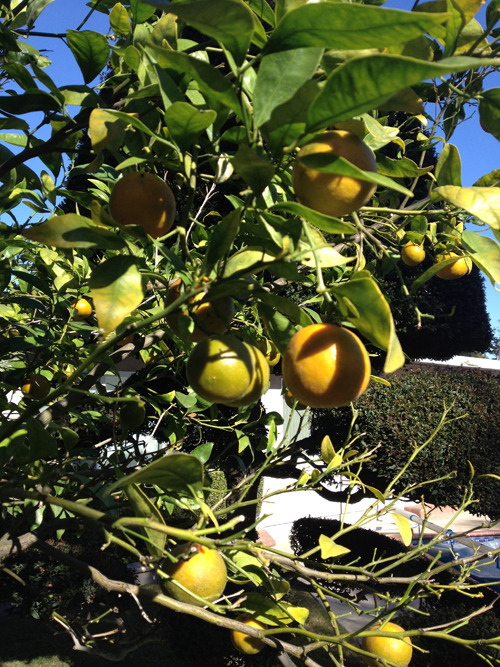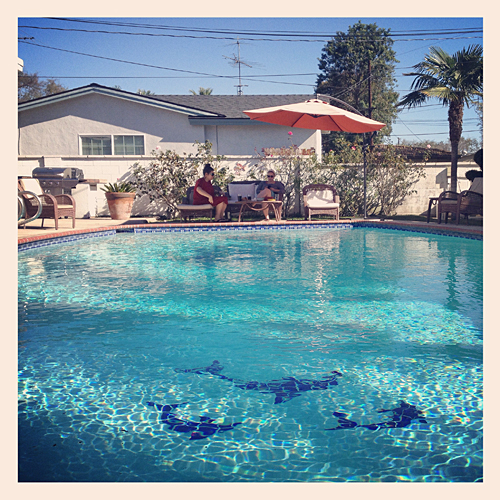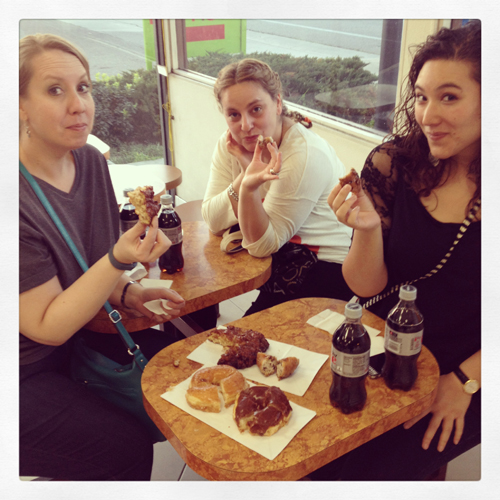 and I got braids two times in a row- loooveeee them, I wish I could get those every day- LOL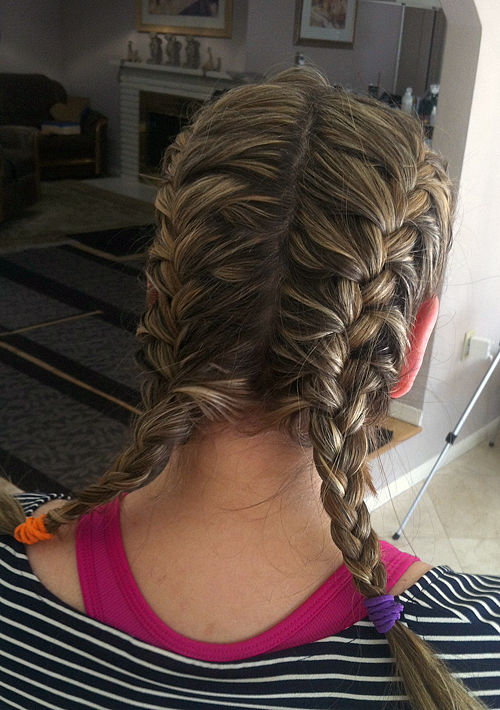 We also went one day to Stampendous! Headquarter to play a bit with fun techniques and my stamps :) If you signed up for Creative JumpStart 2014 you know what we did as a technique with Fran Seiford.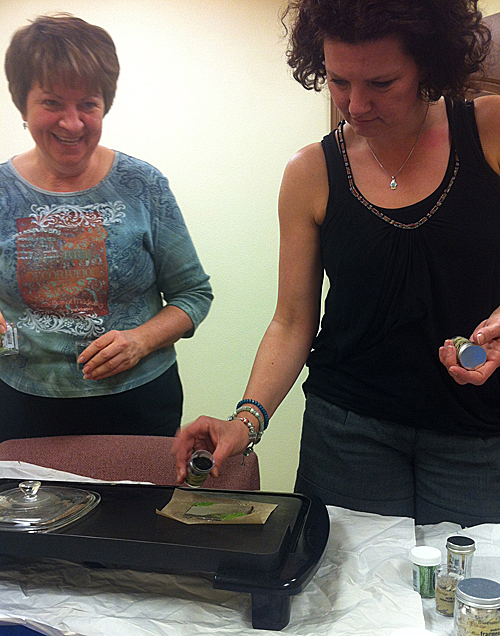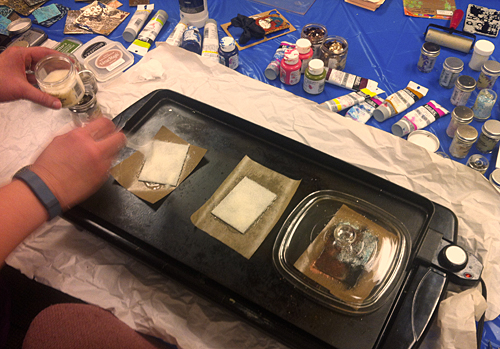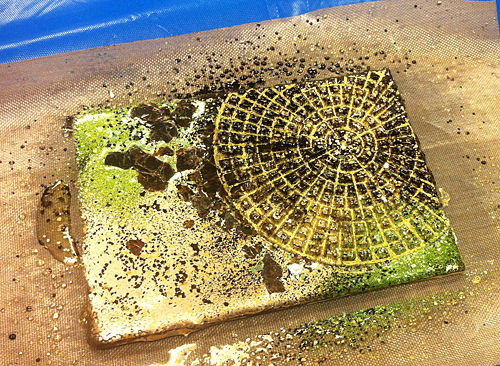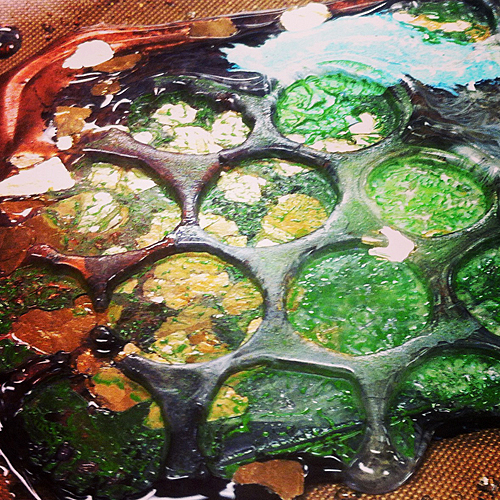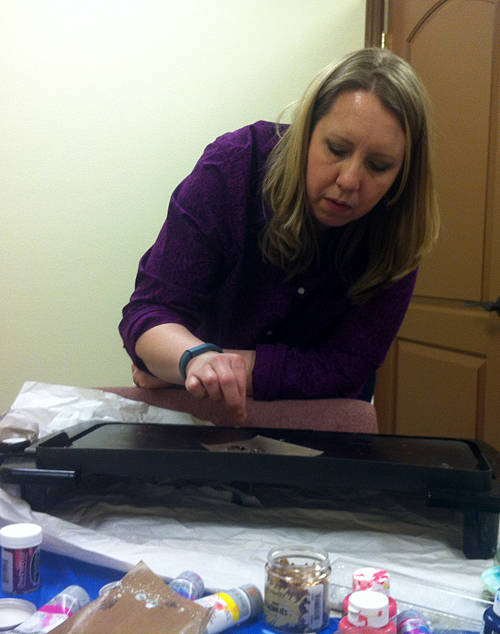 and on top – we did a lot of arting together- it was so much fun – I want to do this again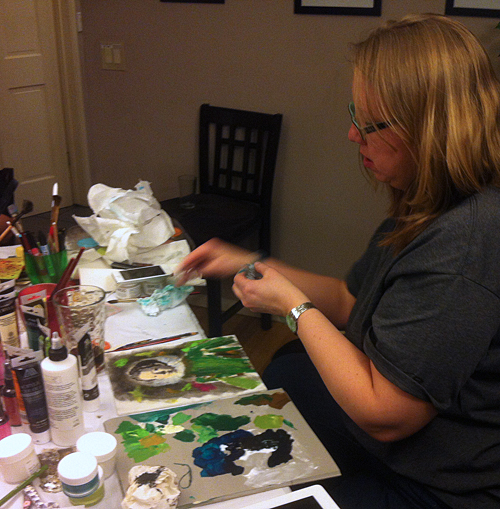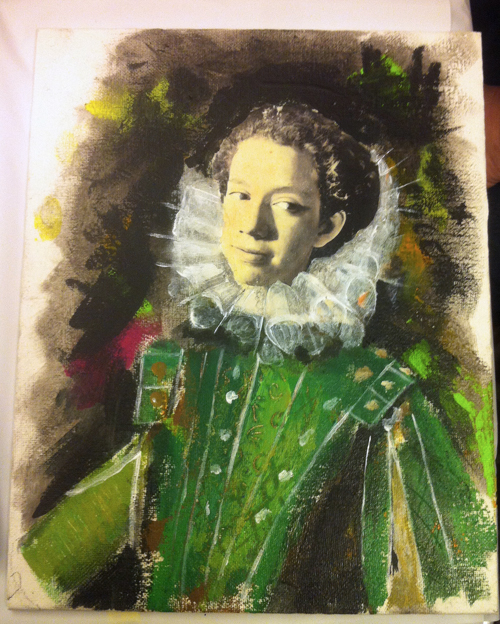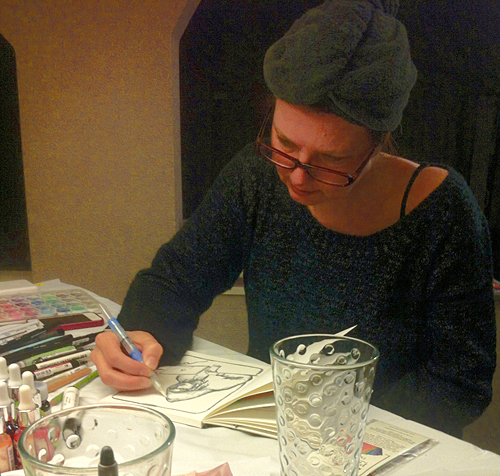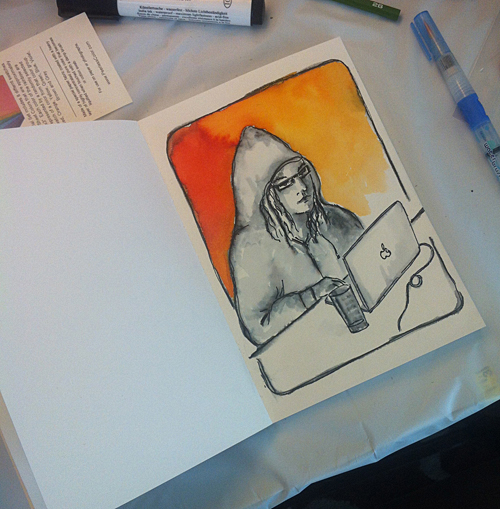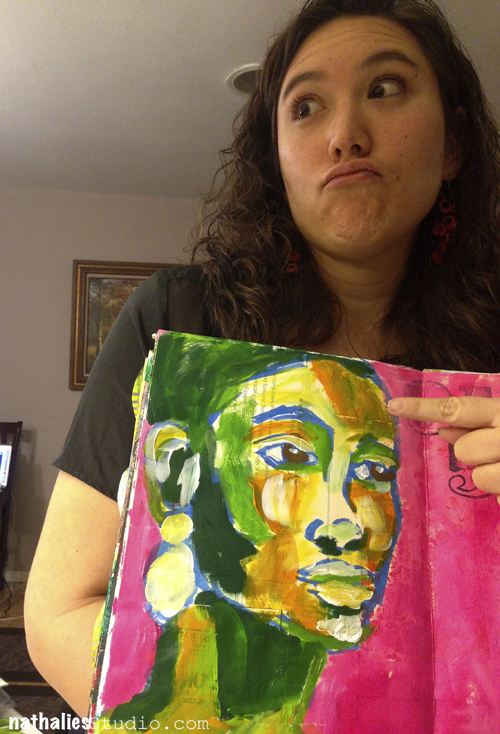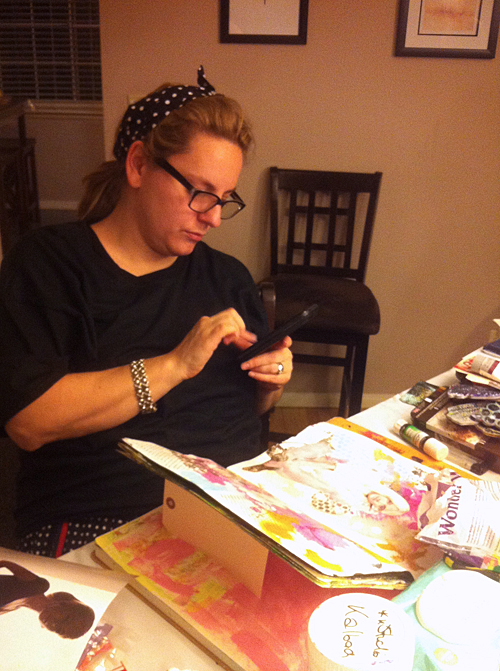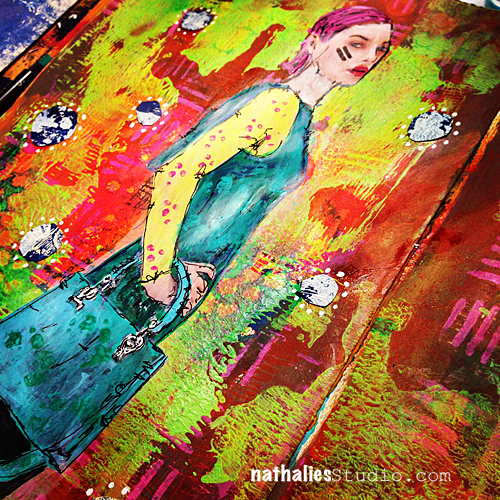 our table – we did a lot of collaborative things- but this was the most fun – we did an ArtJournal Round Robin- we will all post about it this friday.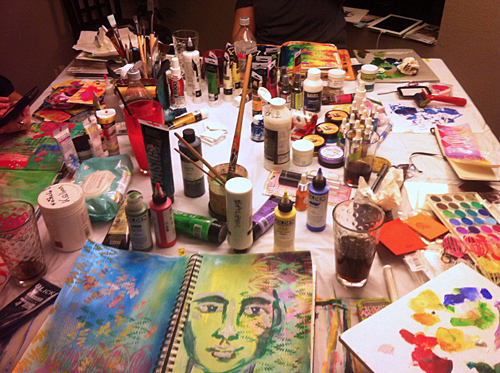 It was awesome. I did not even realize how much I needed a time out with friends doing art for myself and time to come down and talk – I cannot even say how much I love Julie for this idea – oh wait—we don't wanna tell her- LOL. Spending time with all three was the best and I hope we will do it some day again! If you have friends that are equally interested in art like you – go and do this- you will not regret it- even if it is only 2 days and you haul 15 bags around ;)
Huge hugs
Nat