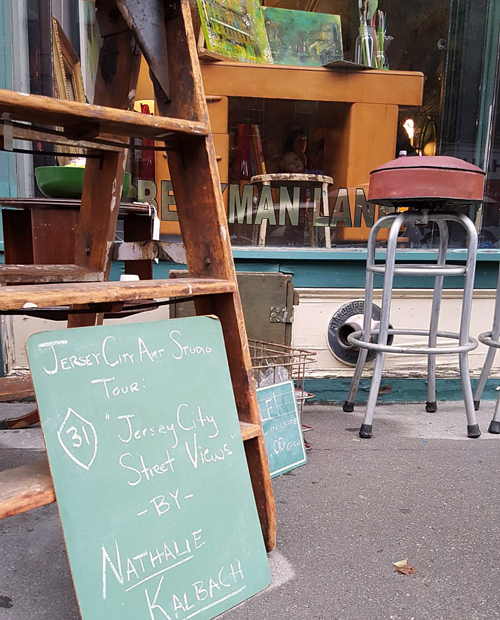 At the beginning of this month the Jersey City Art & Studio Tour 2015with over 1000 Artists and 200+ Art Events took place. It is an amazing event and a token of how many amazingly creative and talented artists live in this city.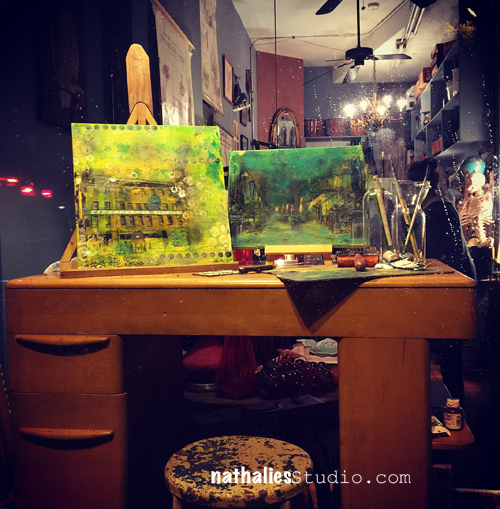 This year my artwork was shown in my friend's Lori and Julia's Interior Decoration Studio and Antique & Home Goods shop : Beekman Lane . I love this shop and have bought many wonderful pieces in there plus …it has become a sort of a neighborhood living room and a lot of new friends I made since I am living in Jersey City, I made in this shop.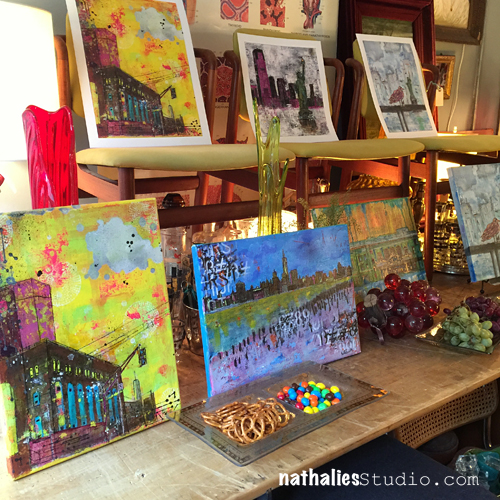 We loved how well my artwork and the goodies at Beekman Lane looked together and we had a wonderful time meeting a lot of people during the 2 day show.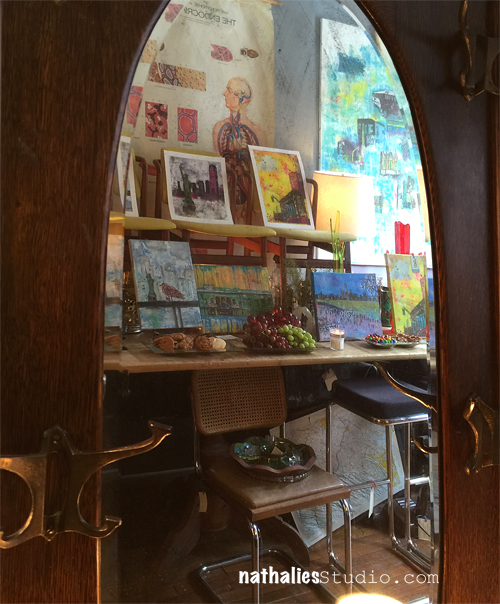 It was wonderful to talk to people about the artwork, what they see or how they feel about it and also about living in Jersey City.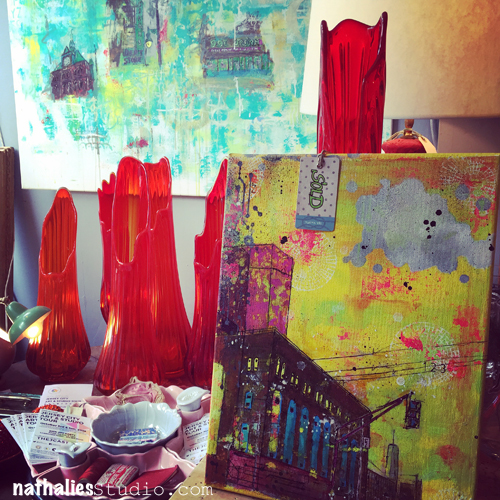 Selling a couple of my favorite pieces and knowing that they go to loving homes and interesting people was amazing too. It is kind of like giving up your children (well ok…that might be exaggerating but …mhhh- you get the idea ;) )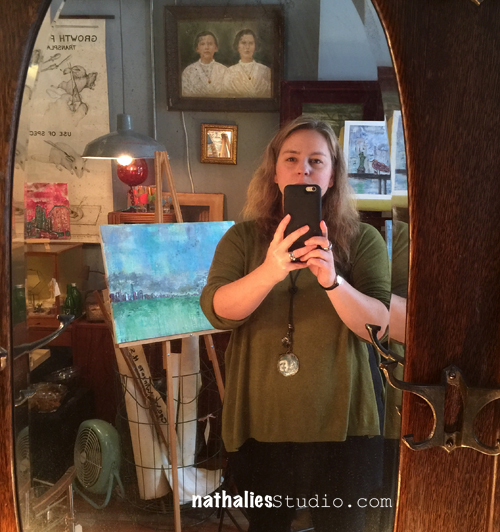 I think this mirror-bench should be called selfie bench ;)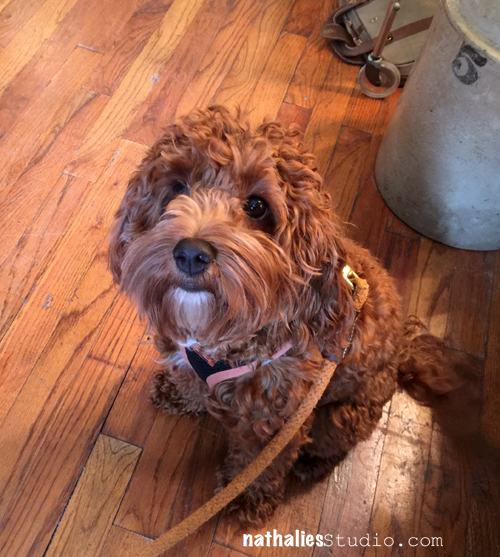 The star of the show was definitely Winnie <3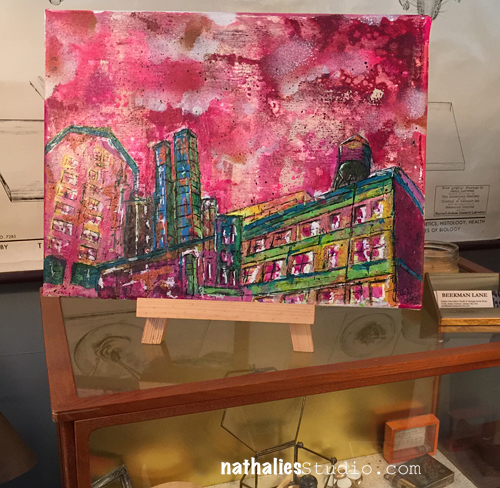 We had too much fun as you can see: The photo below makes me laugh senseless ;)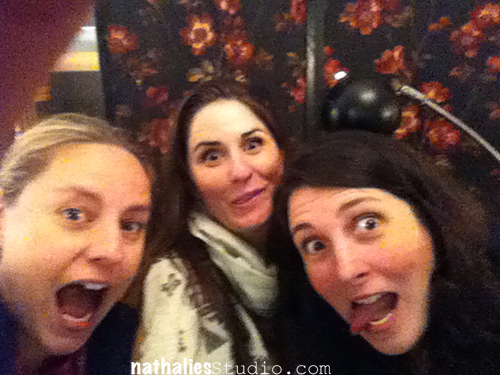 99 Cent Dream found a great display place in the shop too , I love how it looks on the grey wall.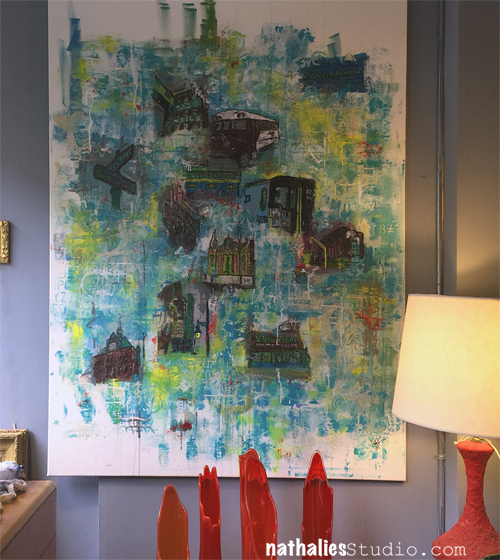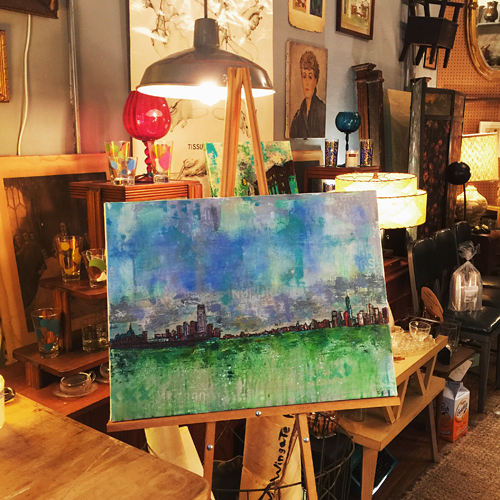 We also had fun decorating the window with artwork on a beautiful art deco Wakefield desk.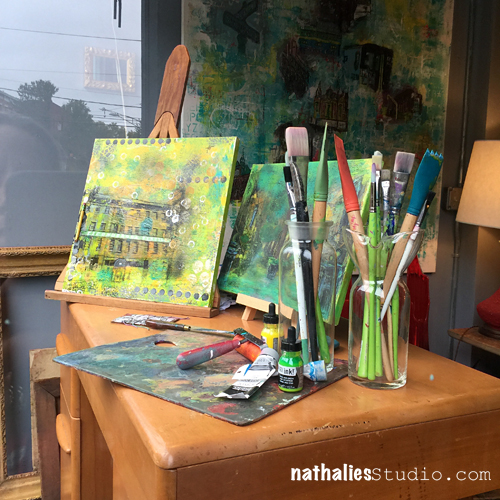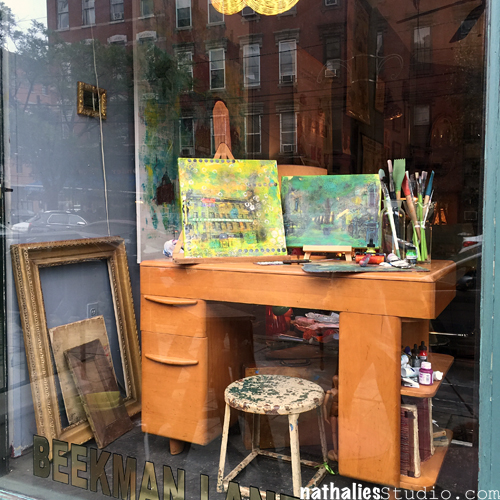 Chicpea JC wrote a great recap of the event, having a lot of her contributors out on the streets to check out the different art locations and artists. I was stoked that Erin came by and chatted with me and wrote a little bit about my artwork in the blogpost.
And because it was all so much fun and we had such a great time …Beekman Lane and I decided we will be part of ARTober JC – Downtown and have the show open on October Thursday 29 and Friday 30th from 2pm – 8pm. Come by if you are in the area to see some art, some fun decoration and antique stuff, chat with us and snack and have a drink :)