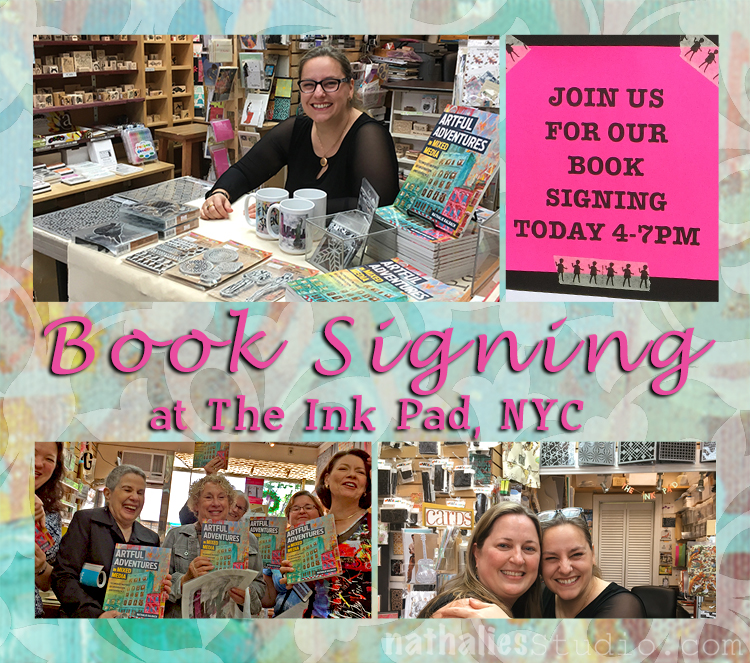 Last week my book Artful Adventures in Mixed Media was officially released and The Ink Pad in NYC invited me to have a book signing. It was so much fun!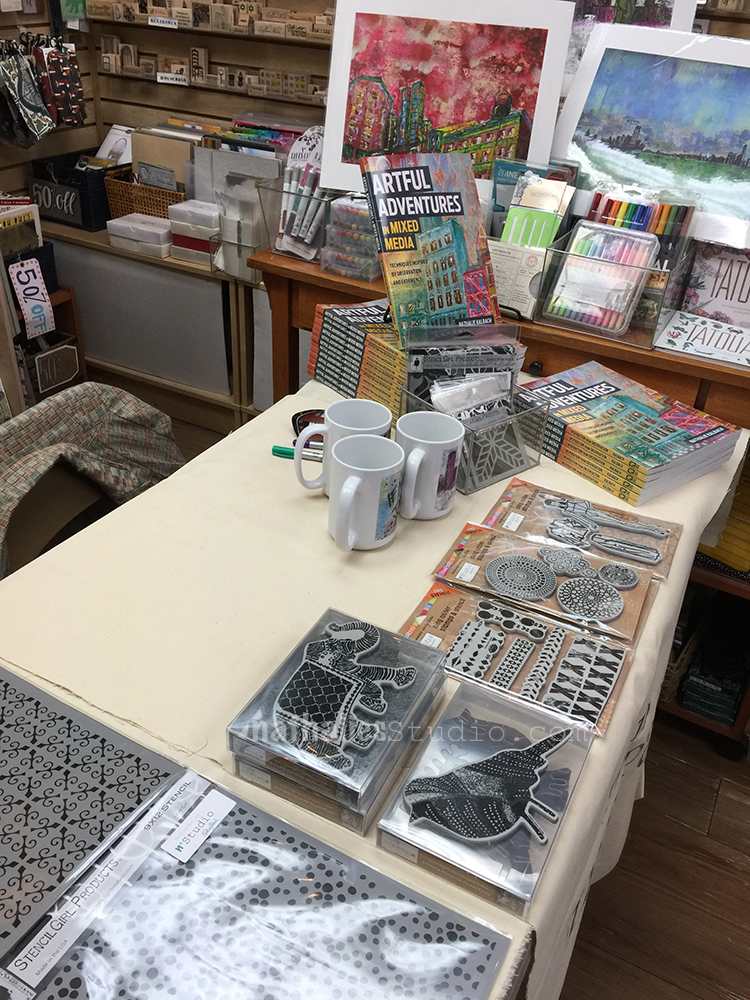 I was really excited and I was really happy to see so many wonderful people coming to this event.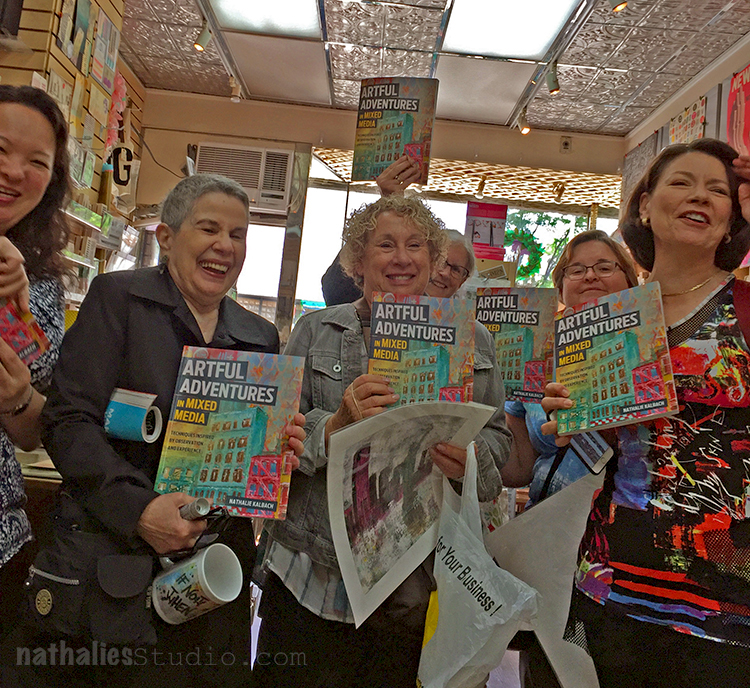 So cool to see Kathy who I had just met a couple months ago in my class in Ohio at Artiscape made a short trip to The Ink Pad while on a NYC trip. Thank you so much – it was so wonderful seeing you again!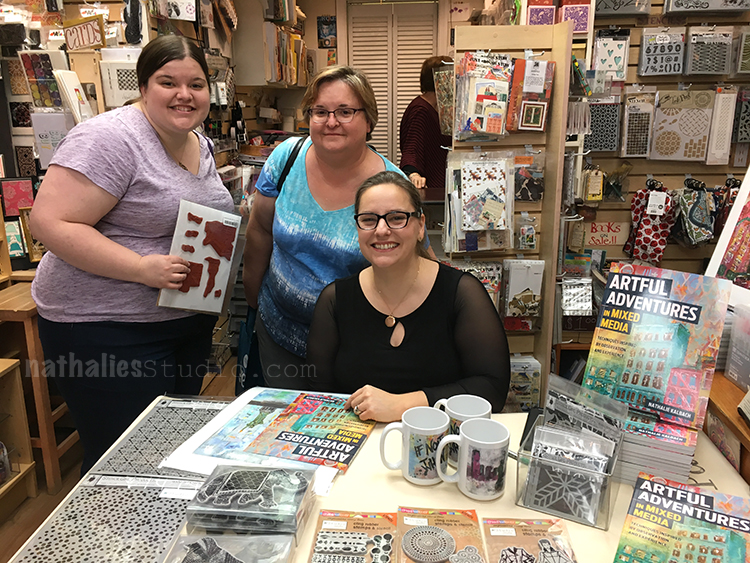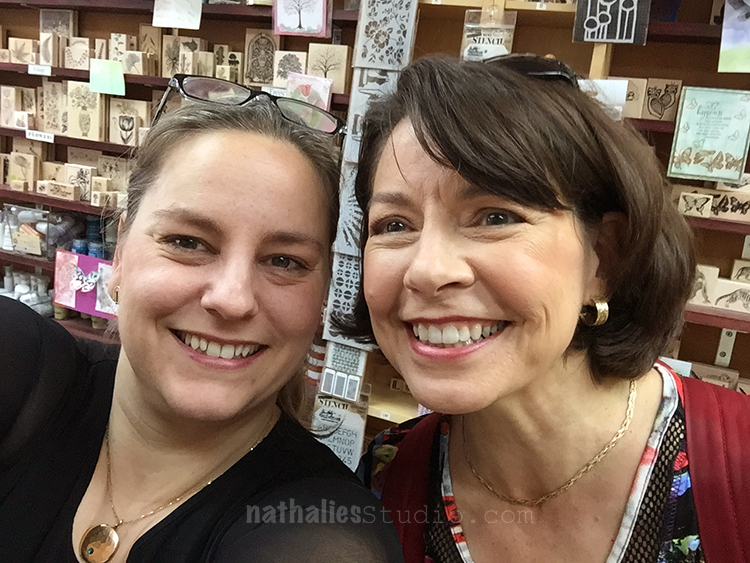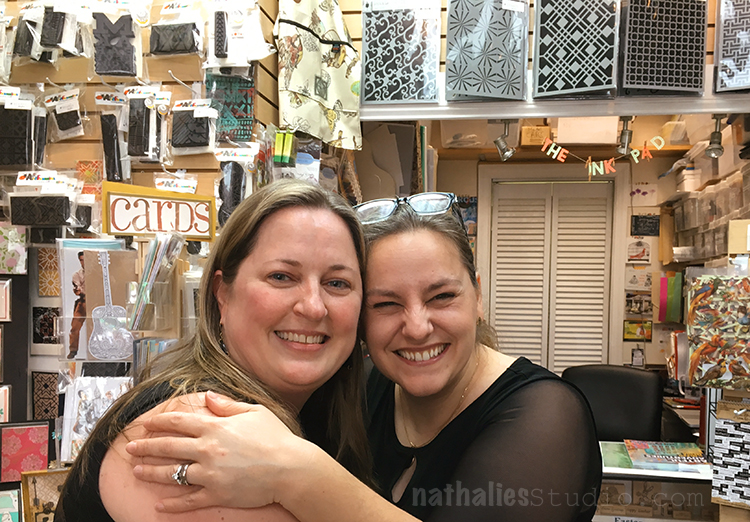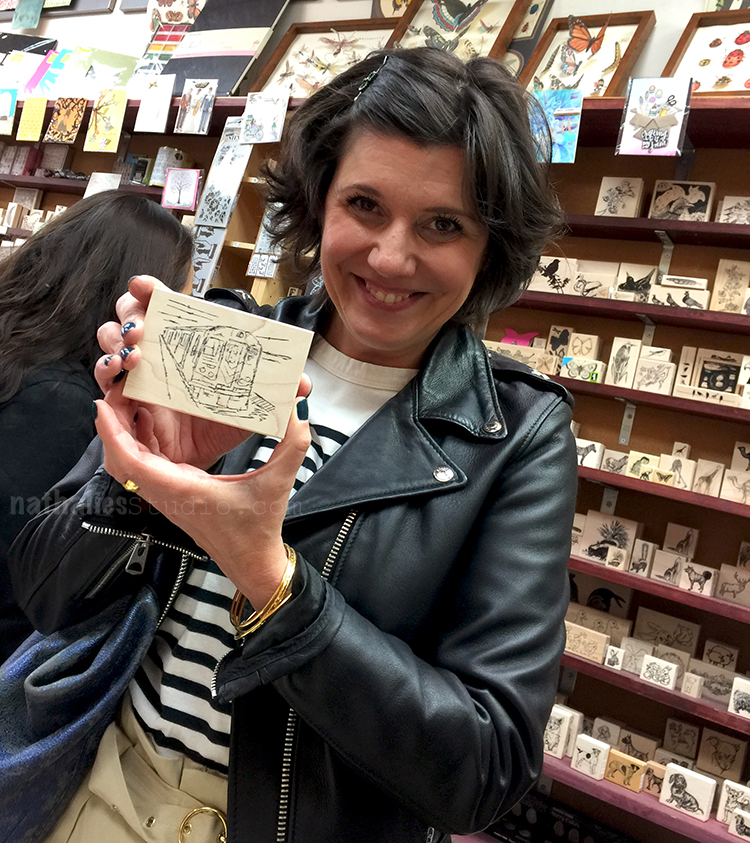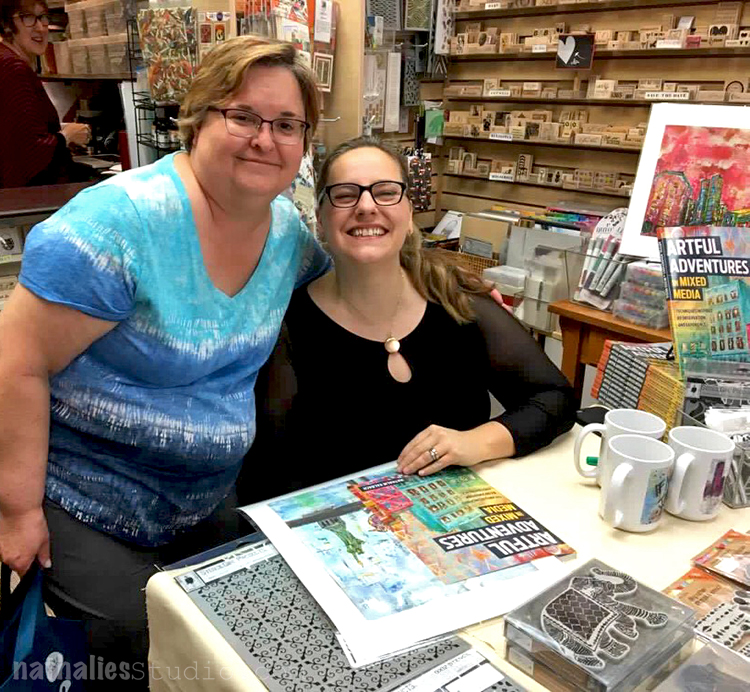 Can you see how giddy I am? We have this saying in Germany: "If I hadn't have ears, I would have smiled in a circle." I assure you …I would have ;)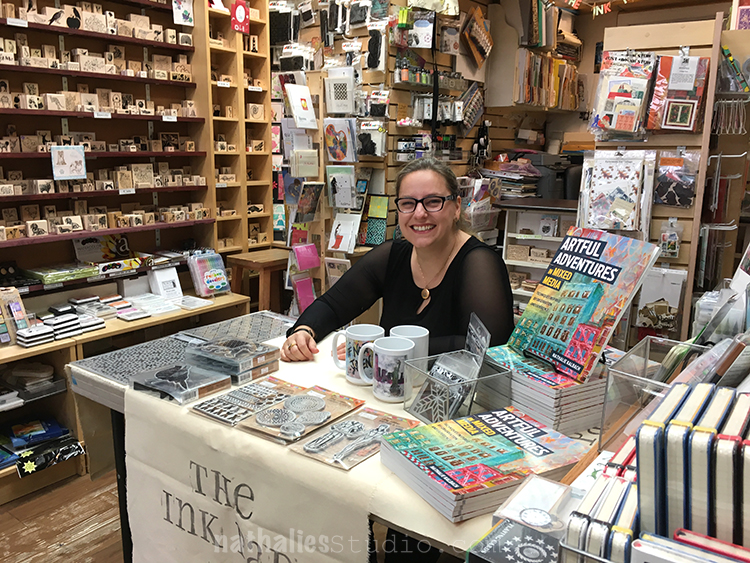 Thank you to all of you who came and celebrate this special day with me and to Anna from The Ink Pad. <3 You are amazing!
And if you are not in the area but still would like to have a signed copy- I will sign Artful Adventures in Mixed Media where ever I teach in the next couple months (See my In-Person Workshops here) . Or order one of my free bookplate stickers, which I will sign for you and send out for free to you.