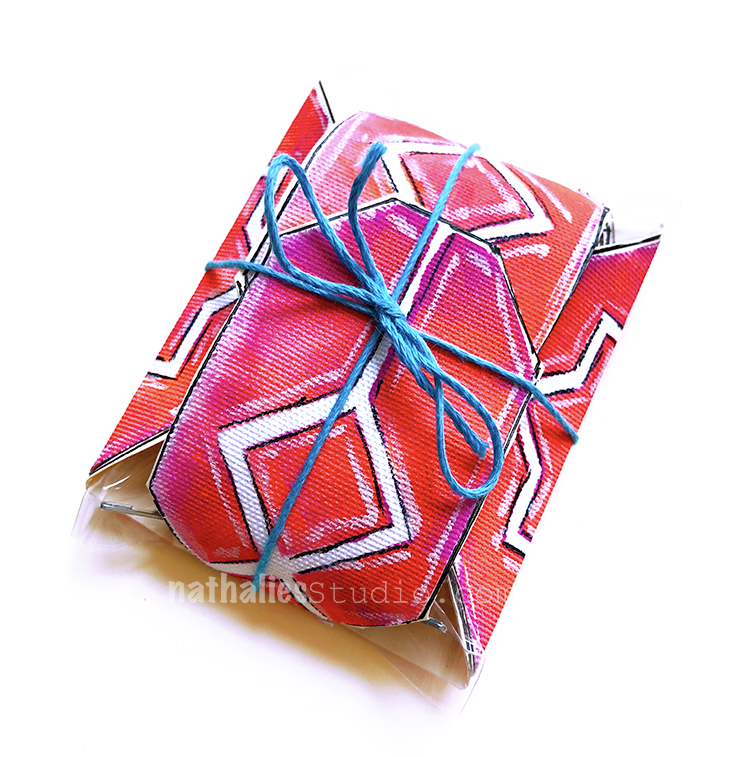 For a little gift I was looking for a gift box and it happened that I had my new Exchange Place Stencil on my workbench and when I looked at the middle I realized that this would make an awesome template for a little gift box.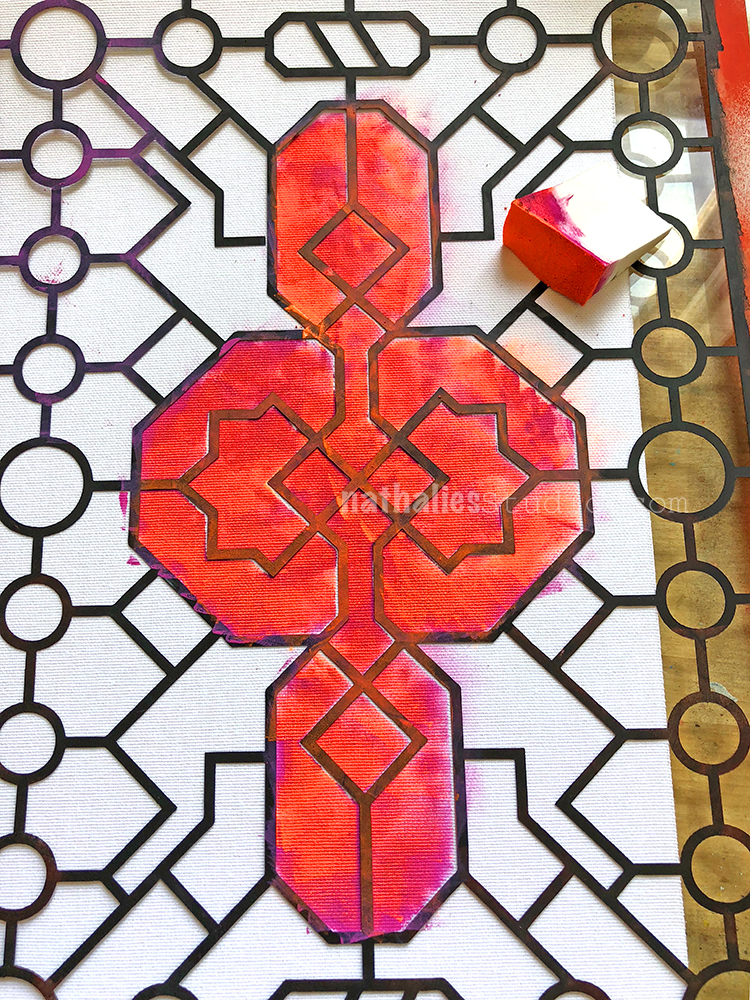 I used a cosmetic sponge and some acrylic paint and dabbed the paint through the Exchange Place stencil through the middle section of the stencil as seen in the photo onto a sheet of self adhesive canvas.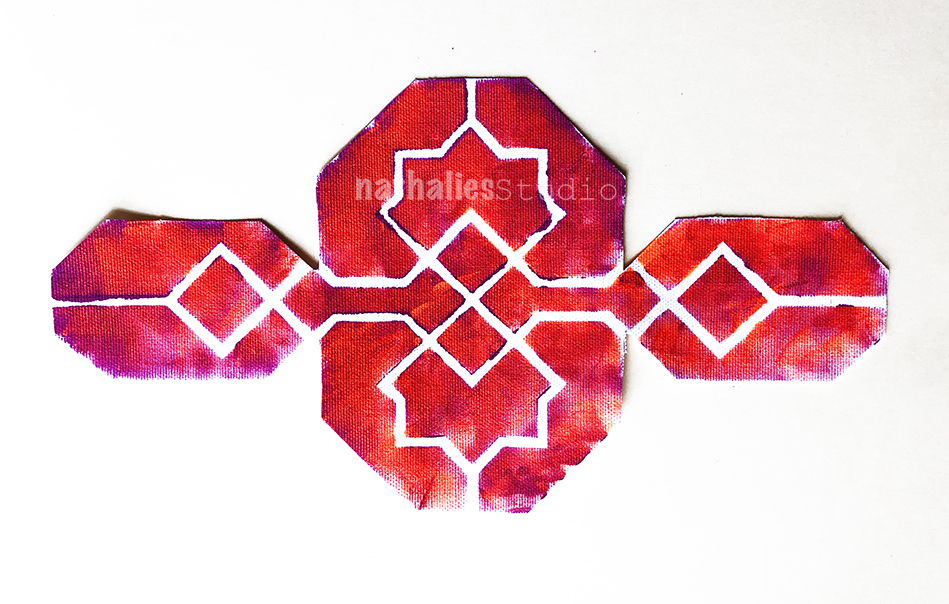 I then cut the canvas piece out, adhered it to a piece of cardstock and then cut along the edges of the cardstock as well.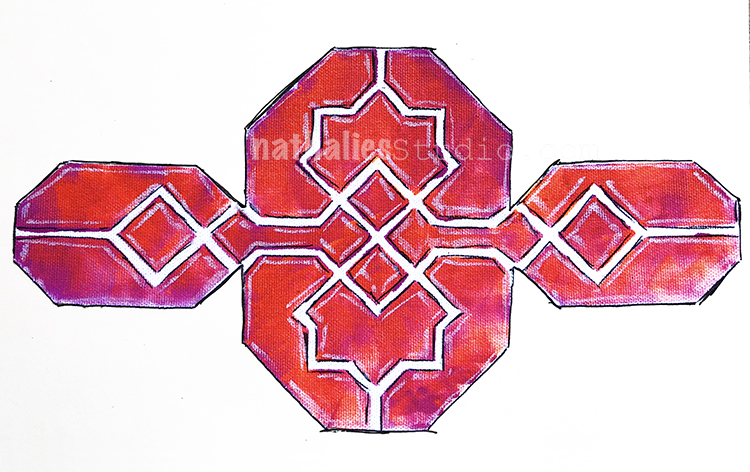 I outlined some of the stenciled areas with black and white.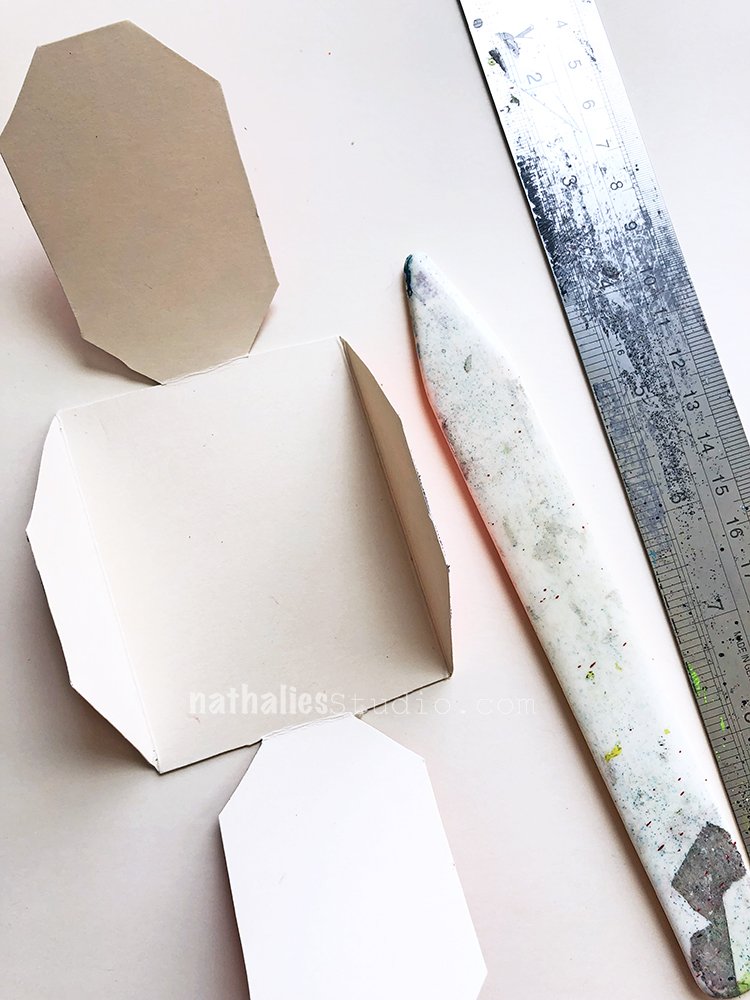 Using a bone folder and a ruler, score the folds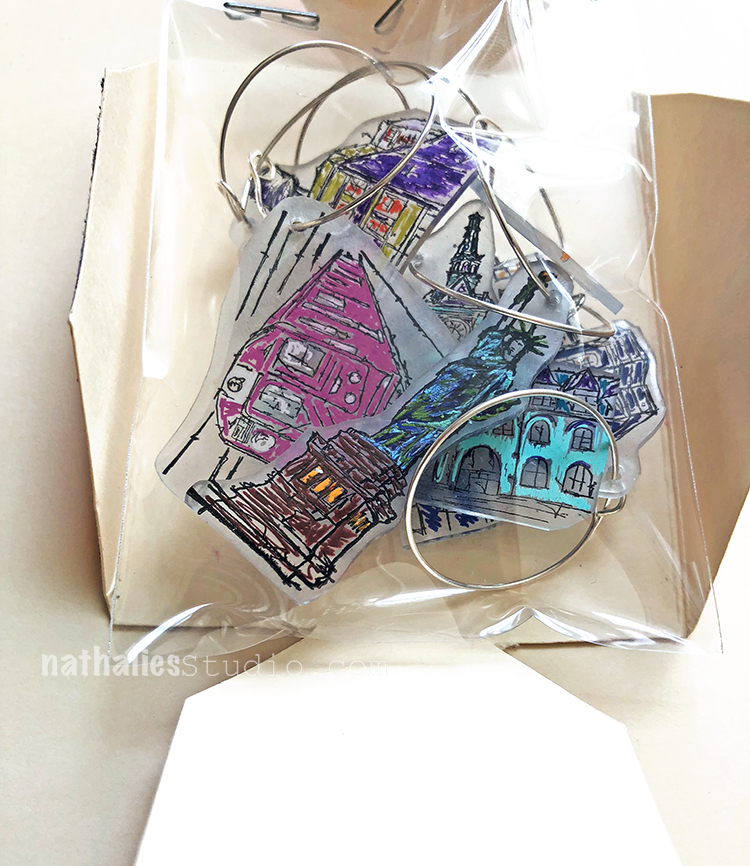 applied my gift and tied it all up for a little package.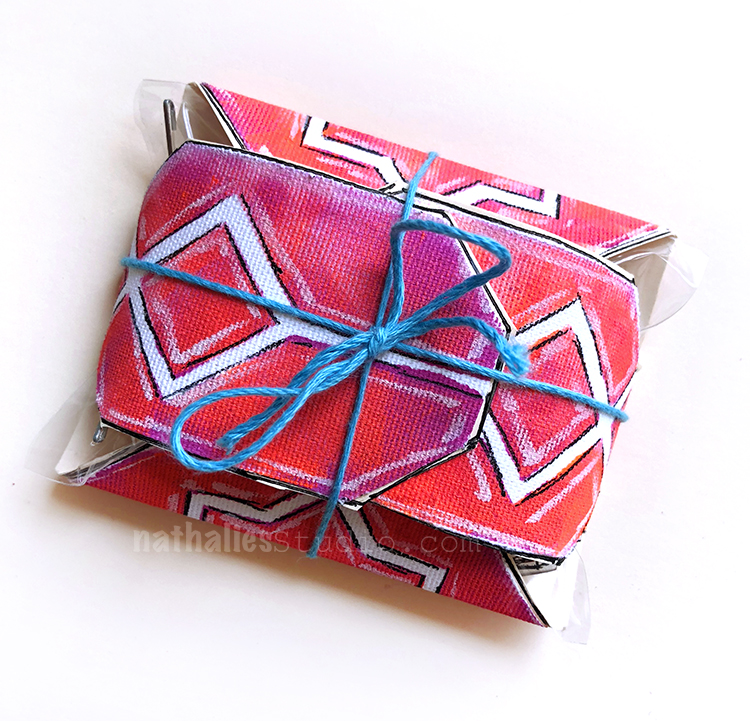 Voila. That was fun. The box measures approximately 3″x3.5″x2″
Here are some of the supplies besides Acrylic paint and Cosmetic sponges I used: