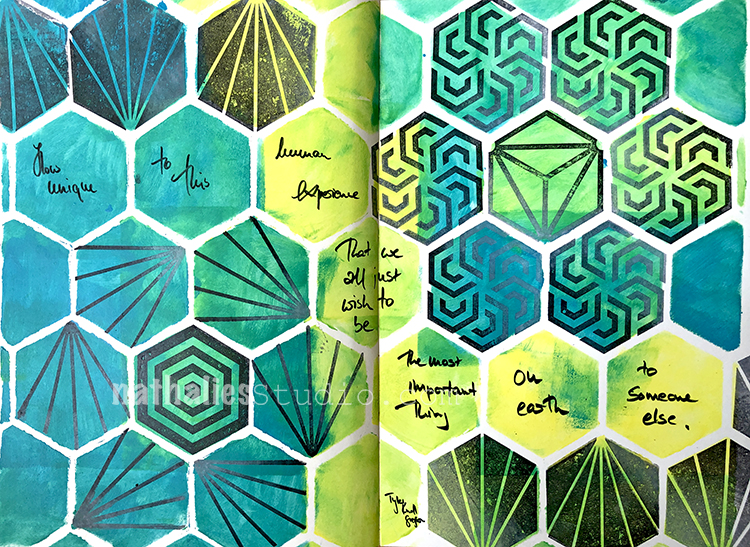 "How unique to this human experience that we all just wish to be the most important thing on earth to someone else." – Tyler Knott Gregson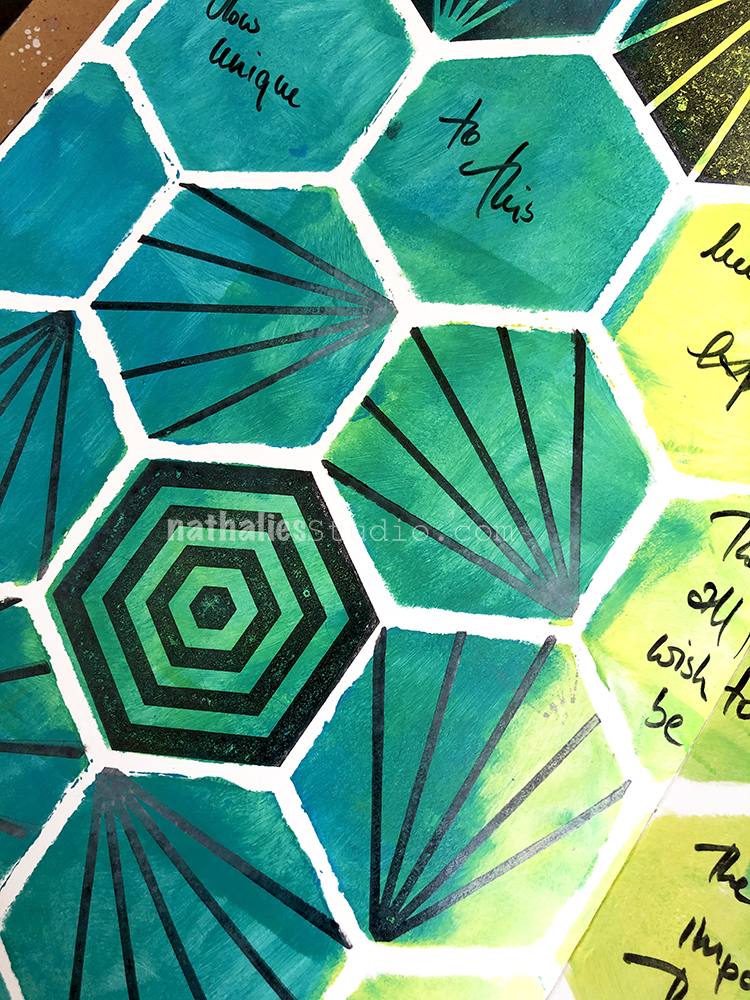 I used acrylic paint with my new Hexastencil Planet Earth Mixed Media Chip to create my background.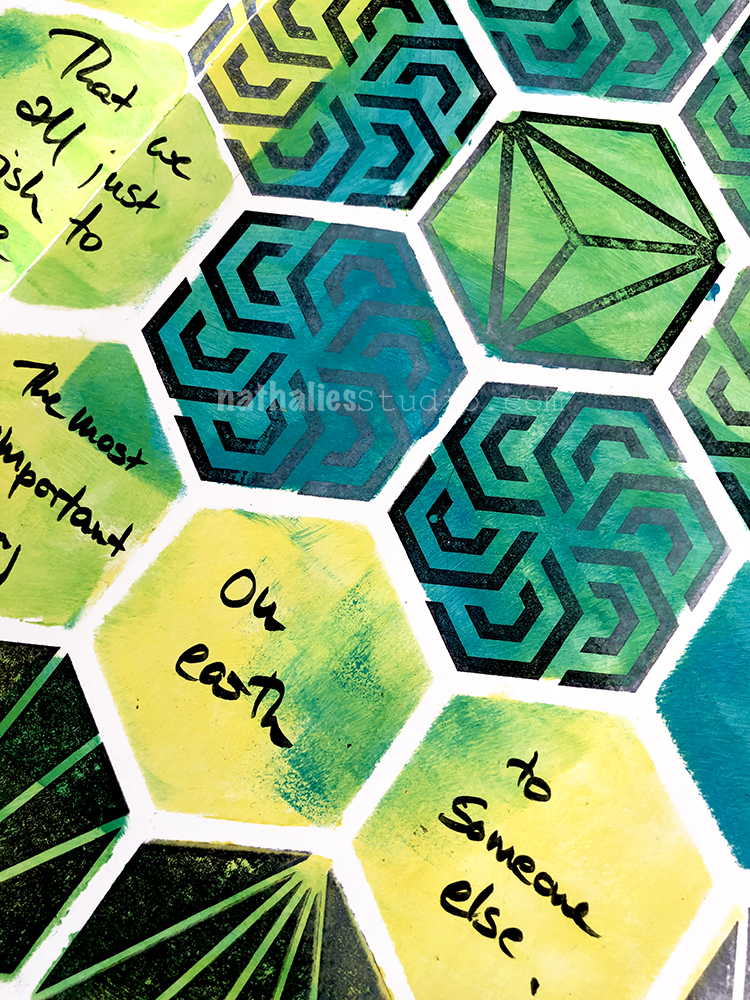 Then I came back and stamped with my Hex Set Large rubber stamps – they are just the right size to work together.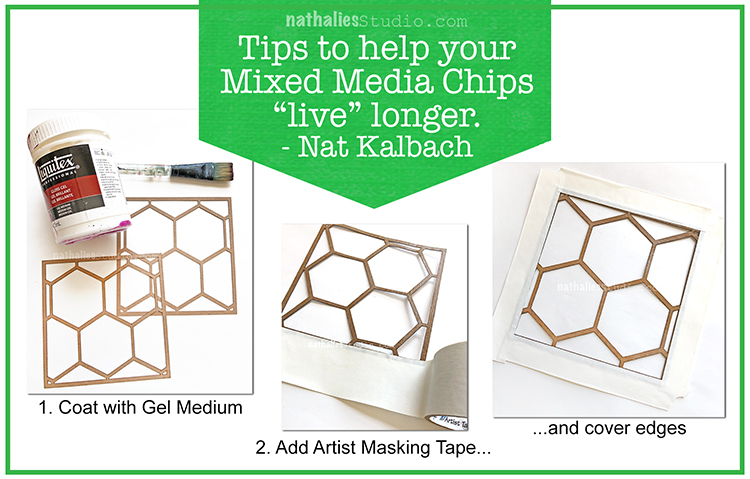 Mixed Media Chips are made of chipboard – here are some tips for helping you give them a longer "life".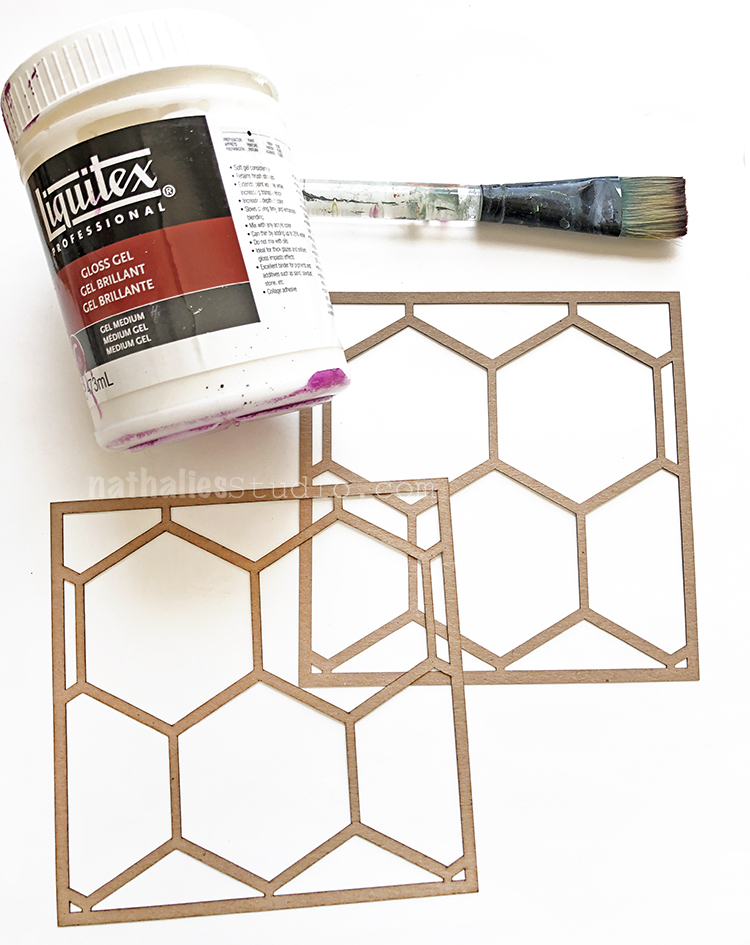 Brush some gel medium on both sides, let dry, this seals it for a bit so you can play with it a bit longer.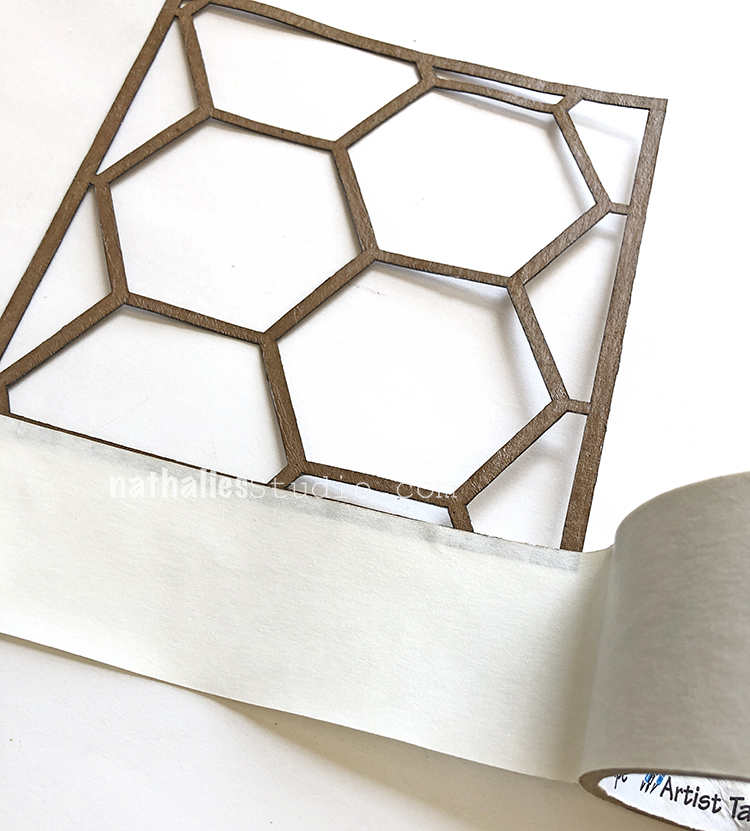 Add some artist masking tape around the edges to make it easier to use as a stencil too- you can remove it later.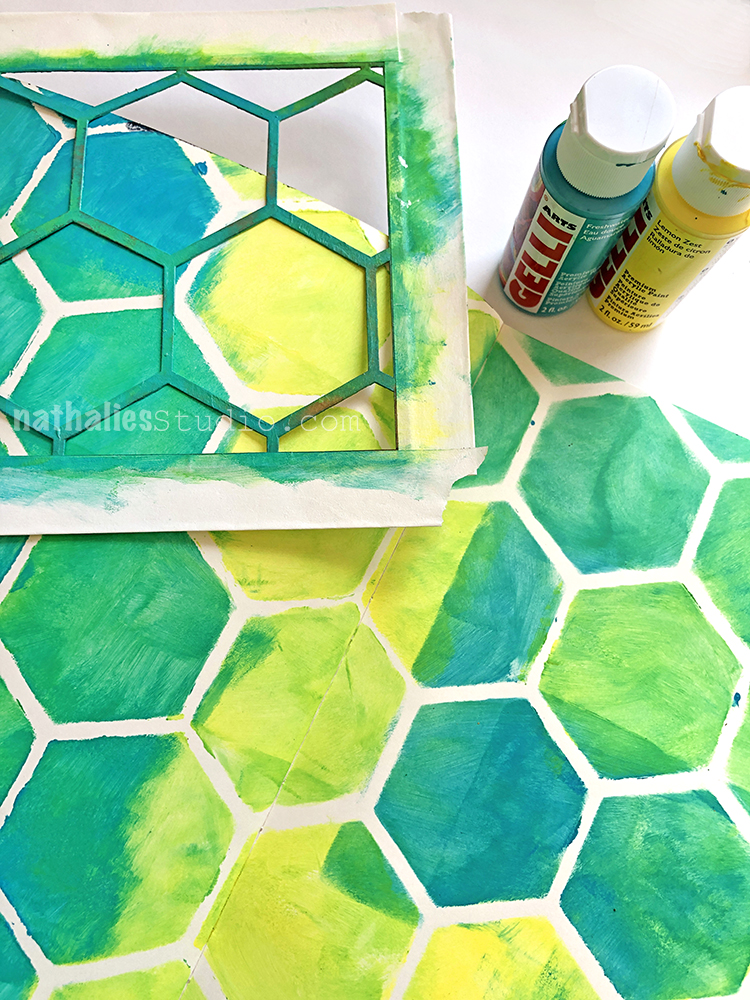 You can use it as a stencil and line it up for a continuous pattern – makes for great color blending and layering.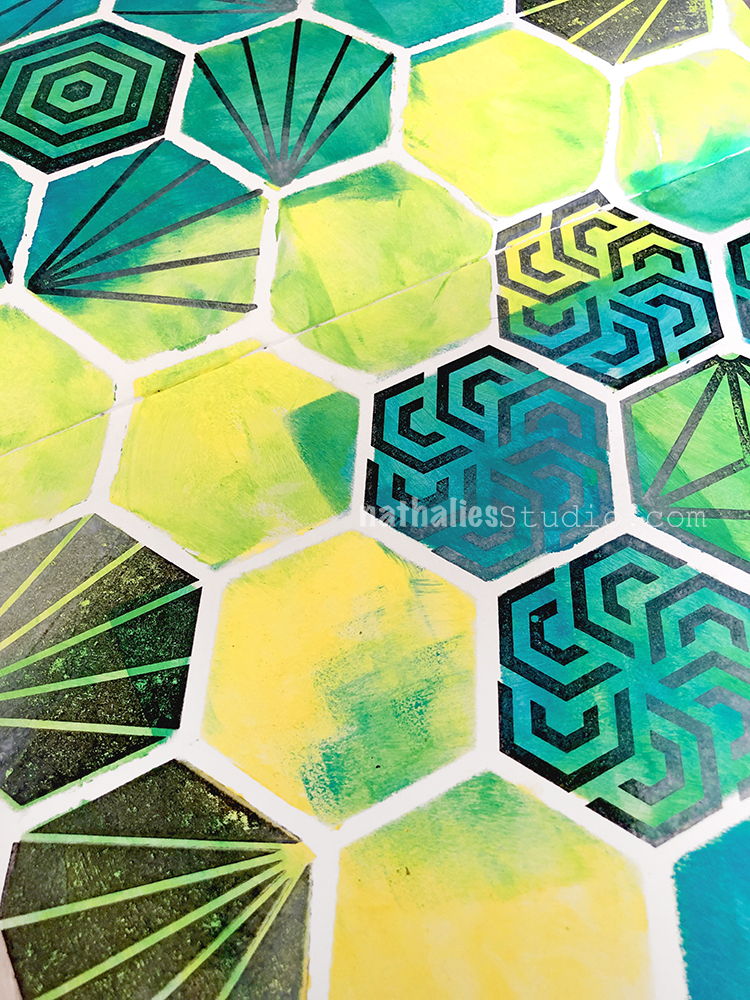 And best of all, this hex chip works with my rubber stamp sets.
Here are some of the supplies I used in this post: