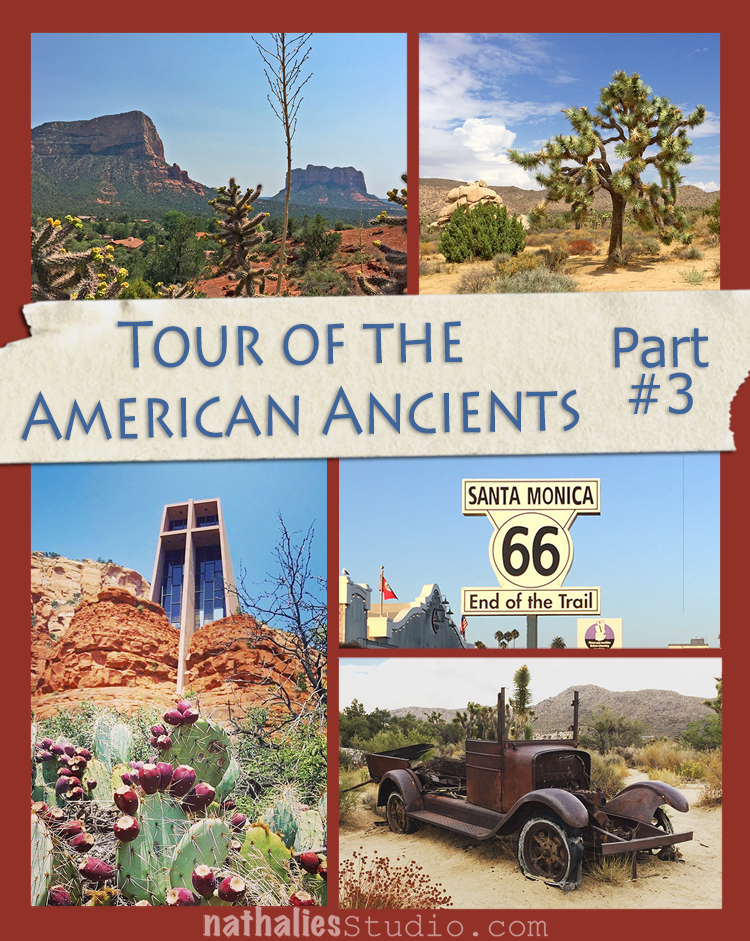 This is part #3 of our road trip through mostly the South West of the U.S driving about 2,300 Miles which called Tour of the American Ancients because we visited many historical sites. Now this part is leading through some newer …not so ancient sights, but it was still super fun. I am sharing some highlights,You can find Part #1 here. And Part #2 here.
Coming from Petrified Forrest National Park we drove to Sedona where we stayed two days in a beautiful airBnB.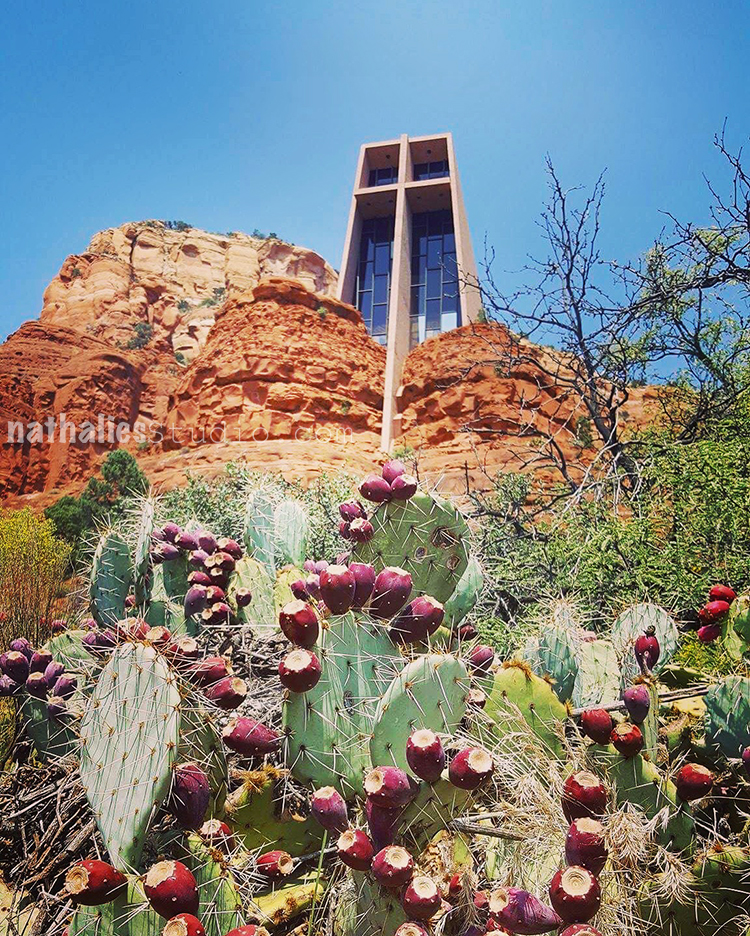 The Chapel of the Holy Cross is one of the most beautiful modern chapels I have ever seen. It was completed in 1956.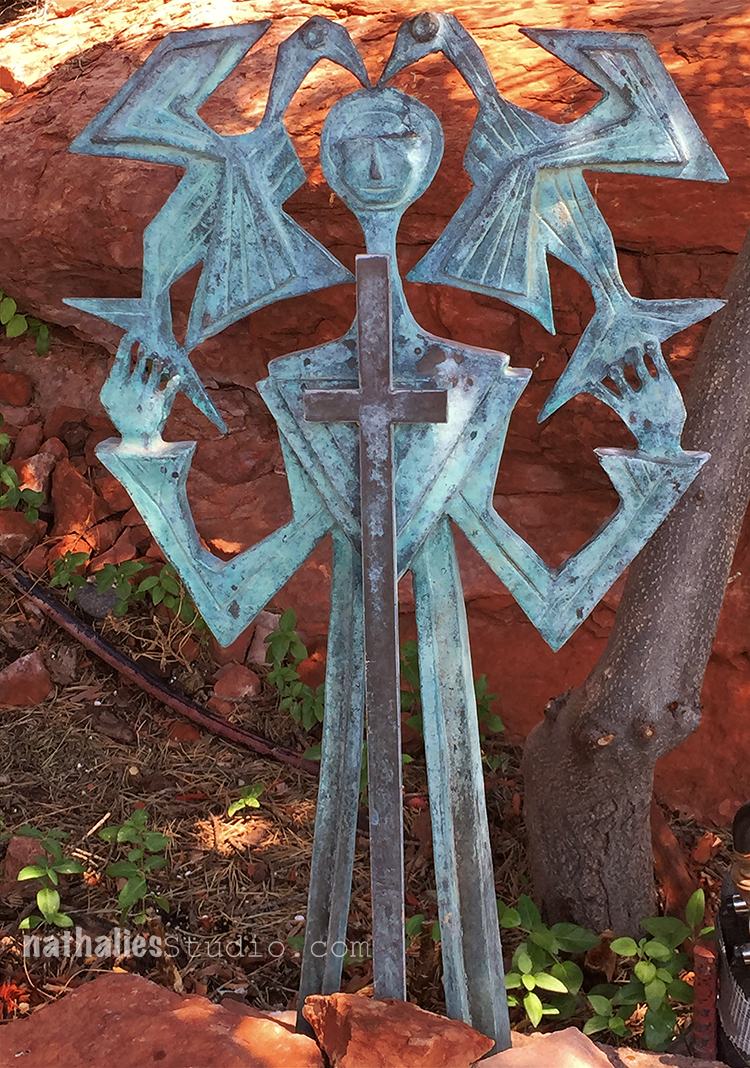 On the way up to the chapel in the garden – Love this!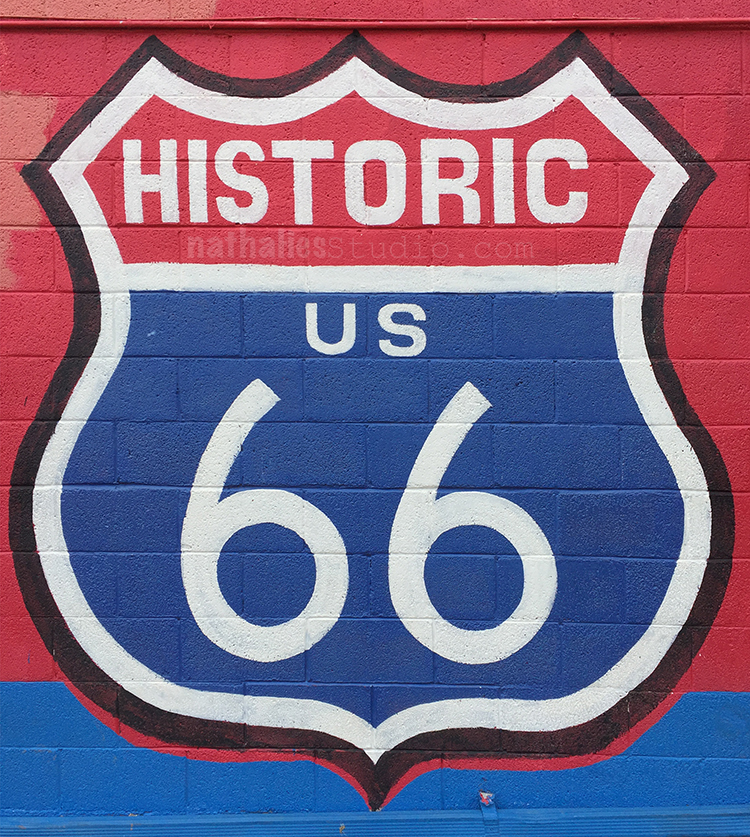 We continued our ride often times on the old Route 66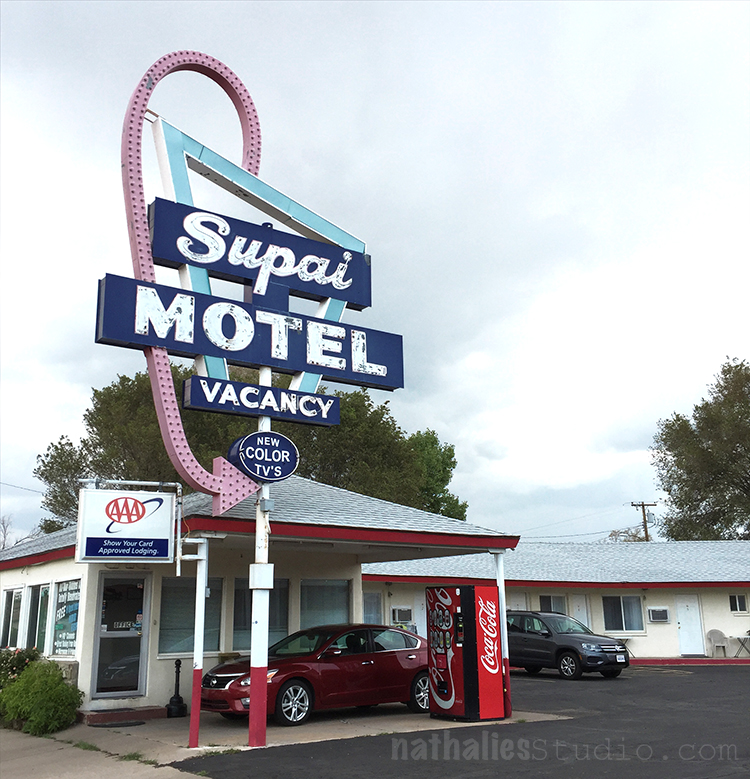 I am loving those old motel signs and of course the Roadkill cafe always makes me laugh with their slogan "you kill it, we grill it"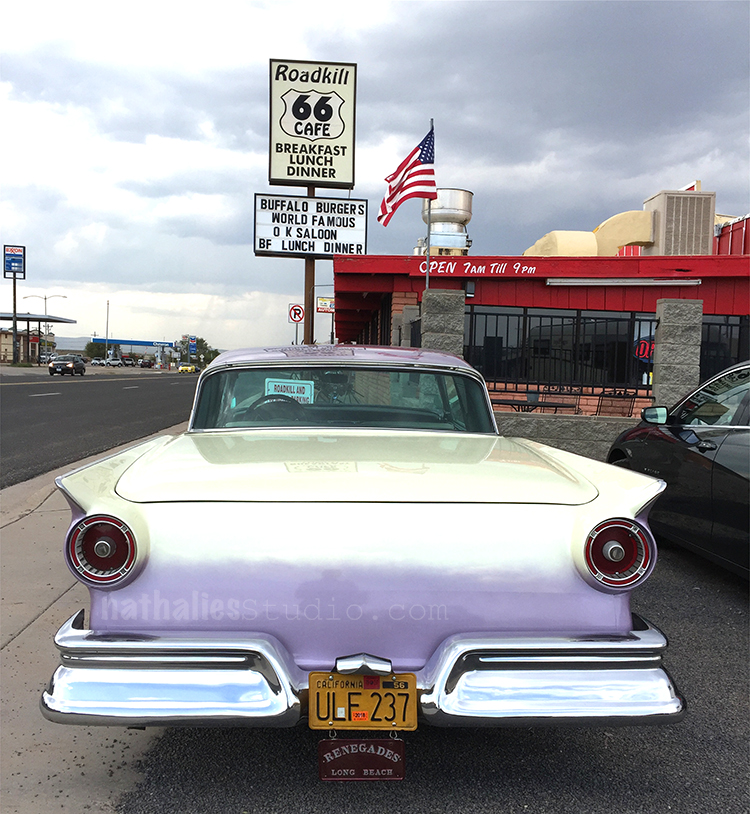 We took a little detour to this ghost town …well…is it still a ghost town if 10 people seem to live there?…and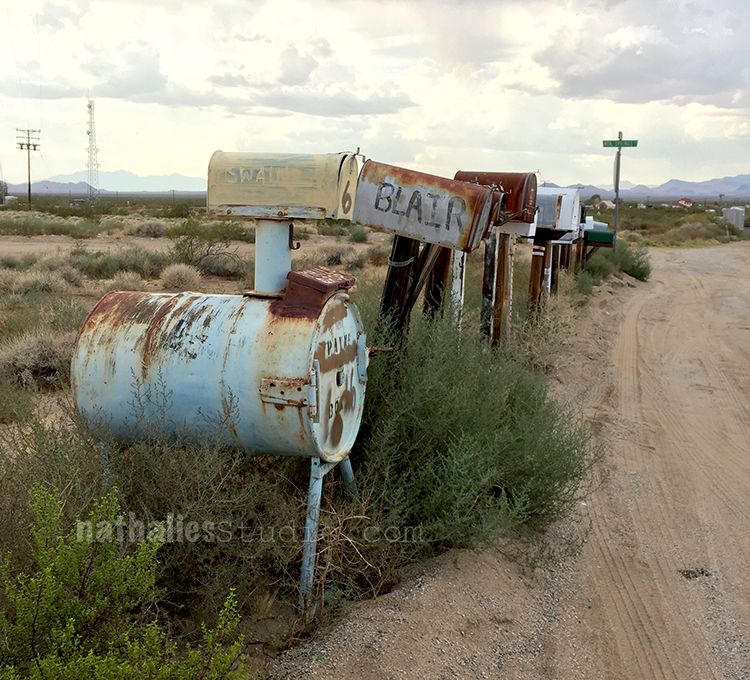 how often do they get their mail? I know, I know but these are the questions that run through your mind when you see this.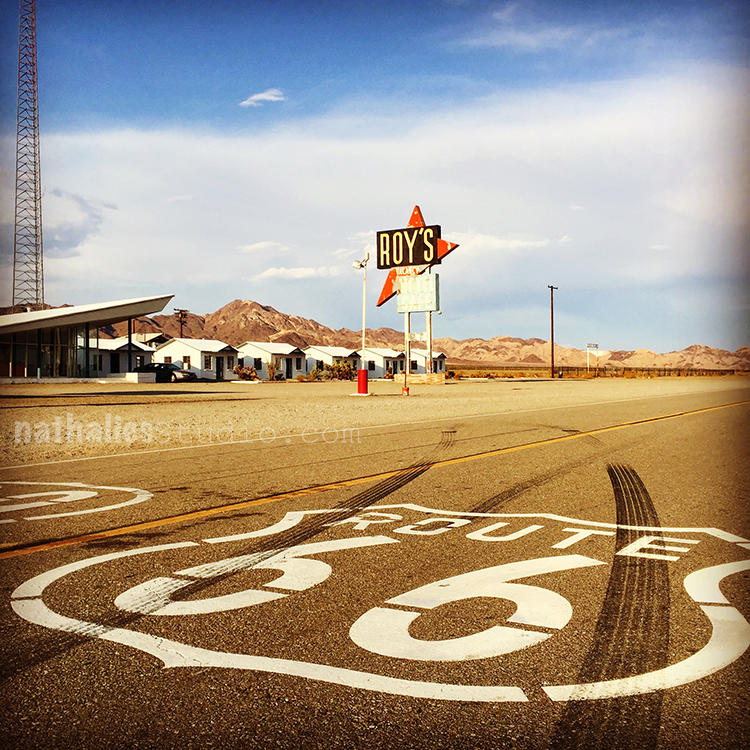 As we were on our way to Joshua Tree National Park we decided to stop at Roy's cafe again – we were there 10 years ago and this abandoned motel with the gas station in the middle of nowhere is just too cool.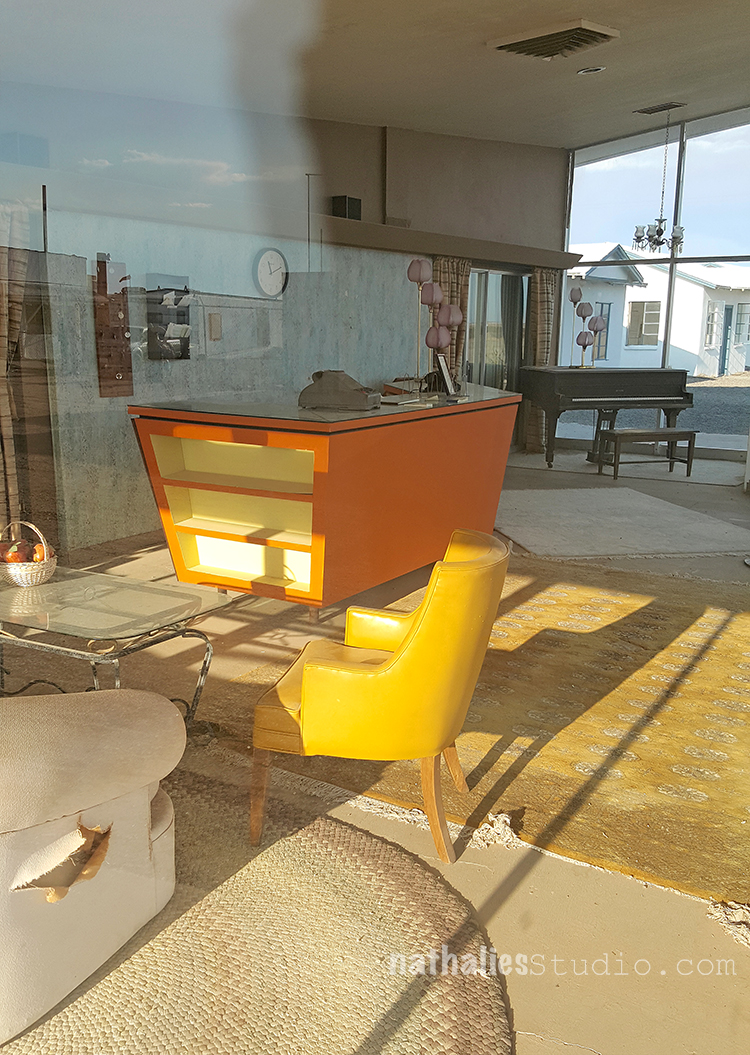 The old lobby is still intact, preserved….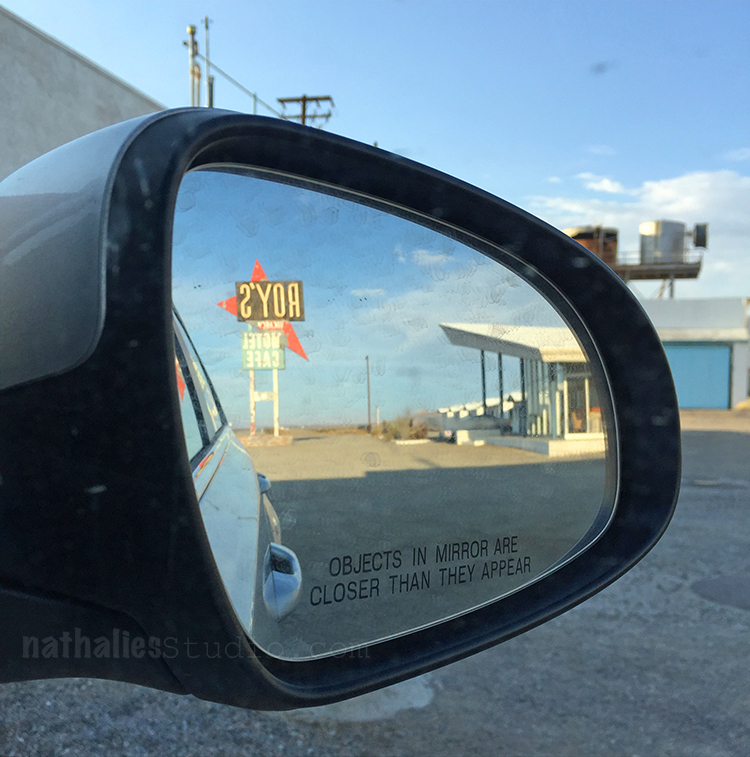 Played a lot with my camera – and really love this shot.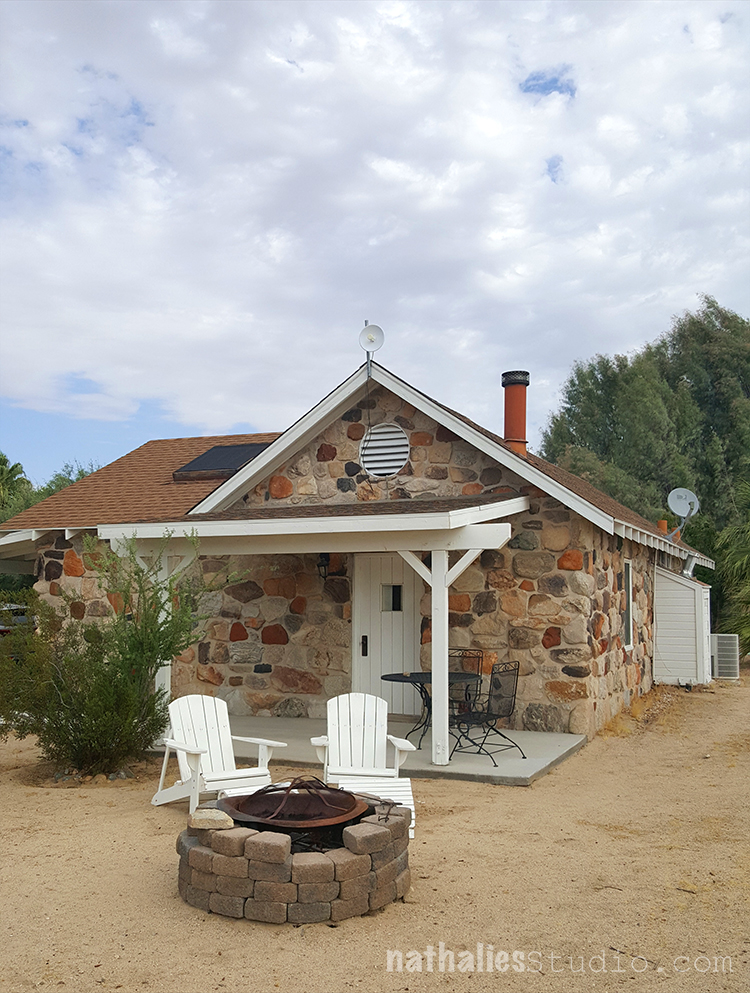 We stayed in a nice cottage near Joshua Tree National Park – we had a good time sitting in these chairs outside, until one morning a Tarantula Hawk came flying by like on a mission and I knew this bugger was dangerous and then I looked it up and got even more scared about it. It has the second most painful sting in the world …ahhh- no thank you.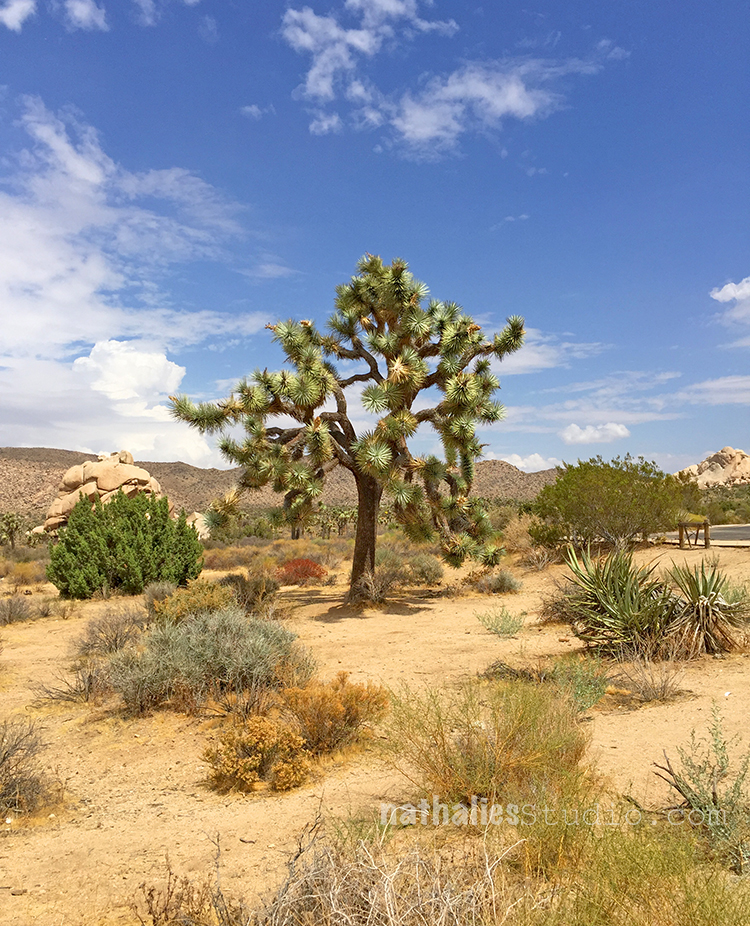 Loved hiking around in Joshua Tree NP although everything screamed "yow , I survived here and that means I am able to kill you if you are not careful and watch your step"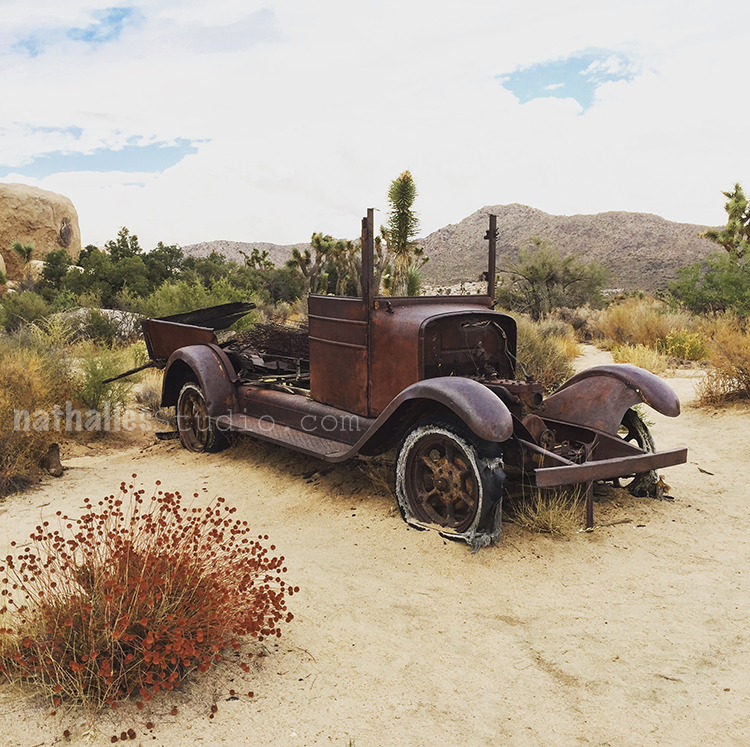 An abandoned car in the park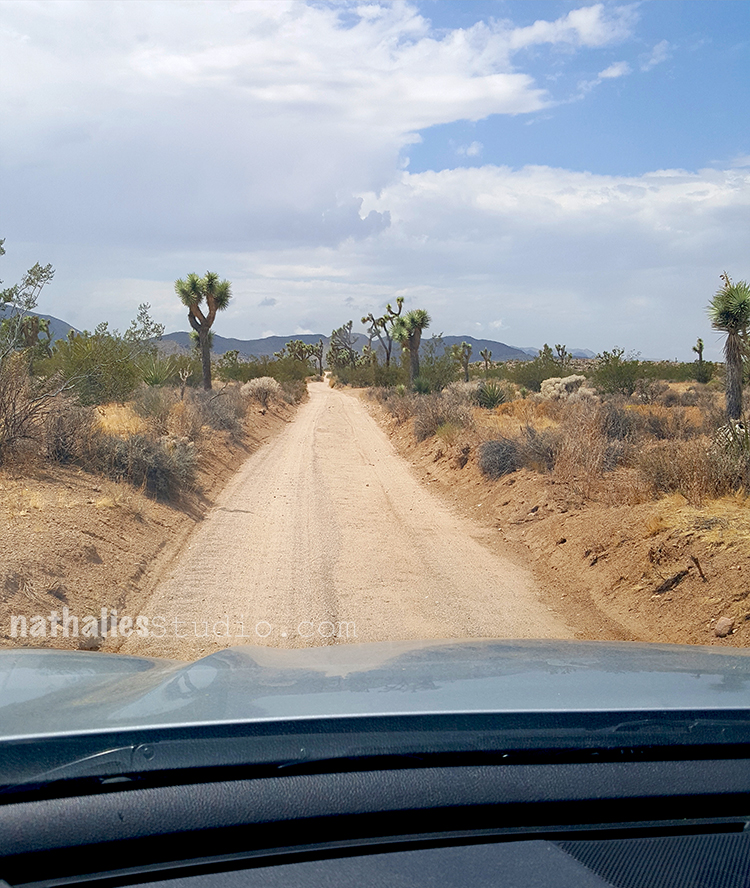 And then the trip was almost over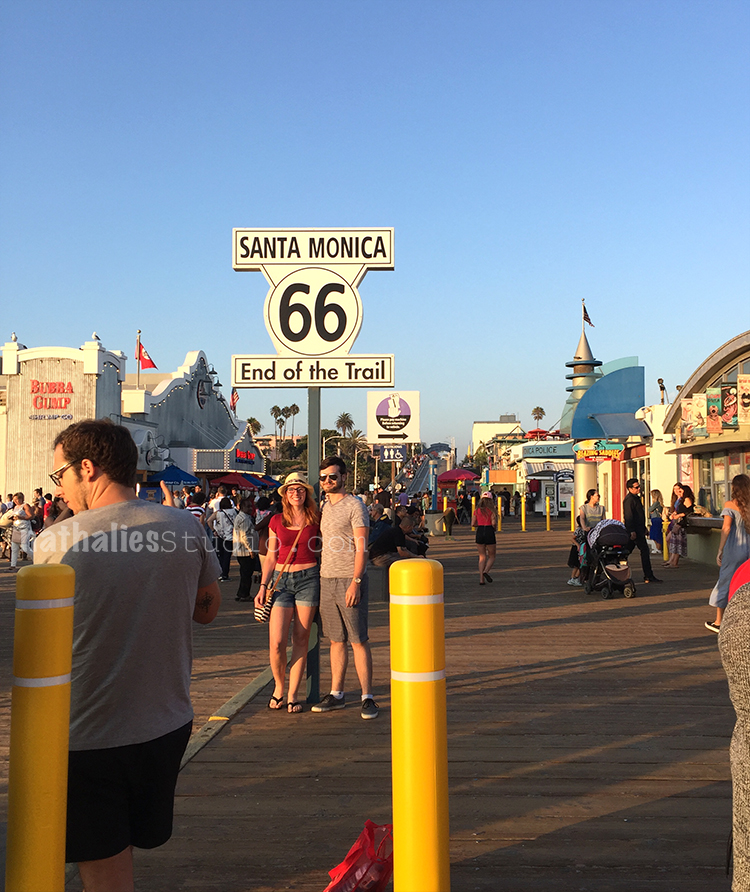 And we finished in Santa Monica, had a nice last dinner together and then my husband dropped me off for my workshops in West Village. It was an amazing trip – so inspiring, relaxing, educational and beautiful. I am still processing a lot of the things I saw there and I cannot wait to turn it into my artwork. I hope you enjoyed the little trip :) Thank you for joining me!