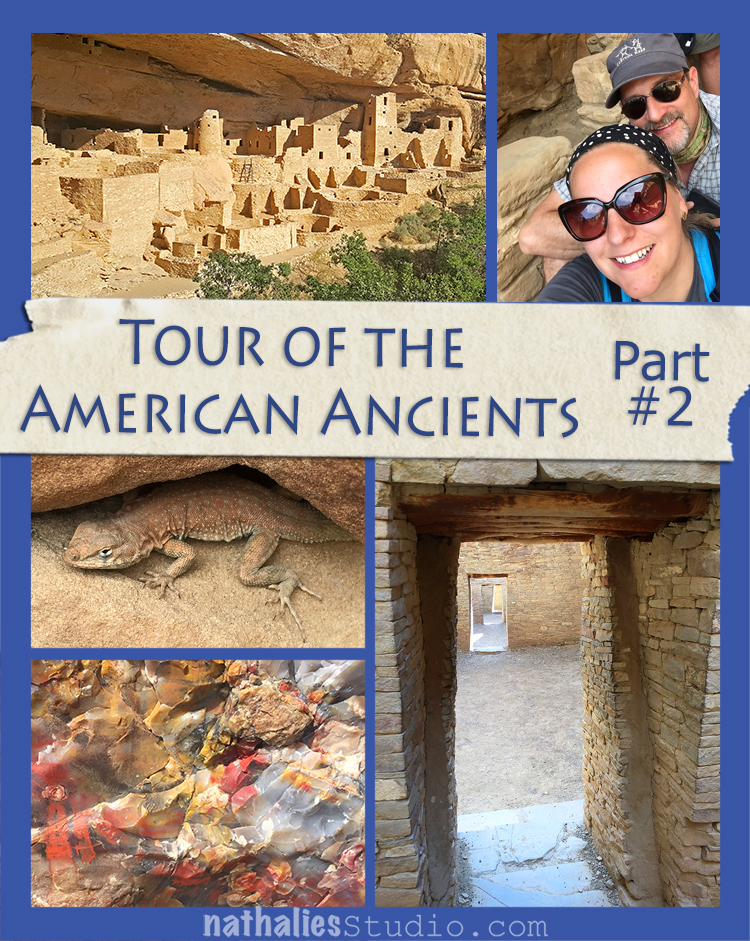 This part #2 of our road trip through mostly the South West of the U.S driving about 2,300 Miles which called Tour of the American Ancients because we visited many historical sites. It was awesome and so inspiring and I am sharing some highlights, spread out over the next couple weeks in three parts :) You can find Part #1 here.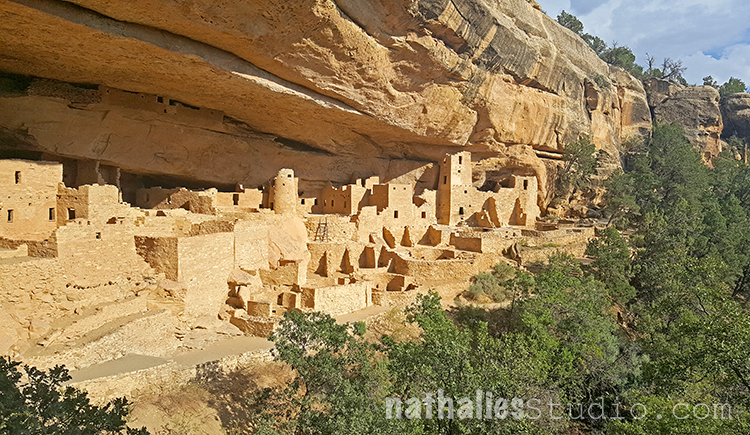 After Hovenweep we drove up to Mesa Verde National Park, Colorado where we already stayed 7 years ago. We took again the ranger lead hiking tour to one of the cliff dwellings- the Cliff Palace and it was yet again awesome. Sometime during the late 1190s, after primarily living on the mesa top for 600 years, many Ancestral Pueblo people began living in pueblos they built beneath the overhanging cliffs .Cliff Palace contained 150 rooms and 23 kivas and had a population of approximately 100 people. By the late 1270s, the population began migrating south into present-day New Mexico and Arizona. By 1300, the Ancestral Puebloan occupation of Mesa Verde ended.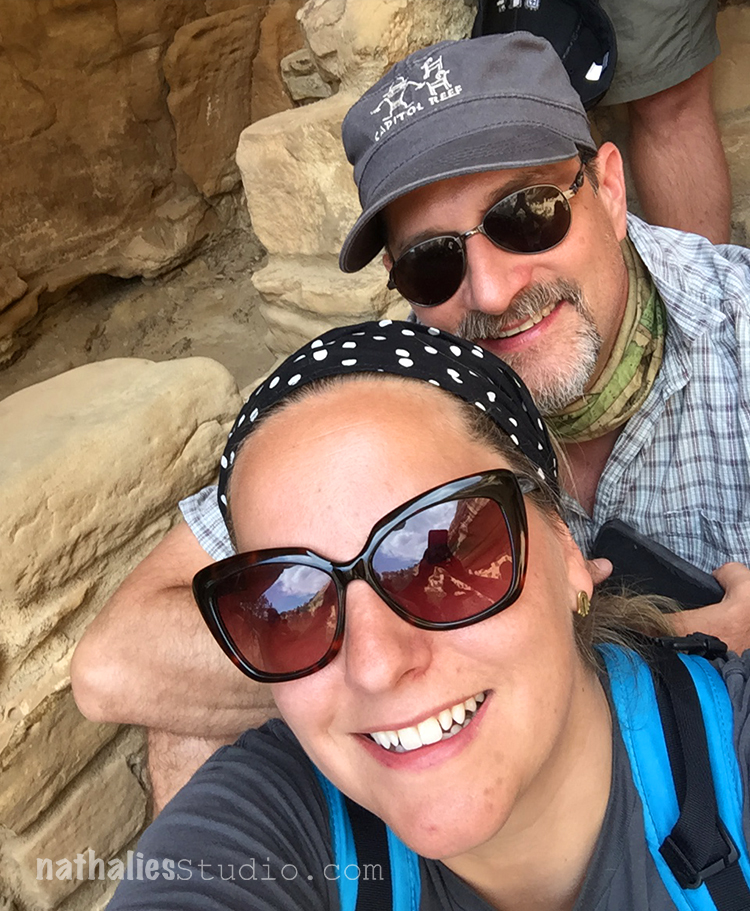 Our Ranger was a Native American and I loved hearing his perspective on archeology and view of history in North America. Even though it was our second time doing this little hike- it was a different experience and opened a different view point.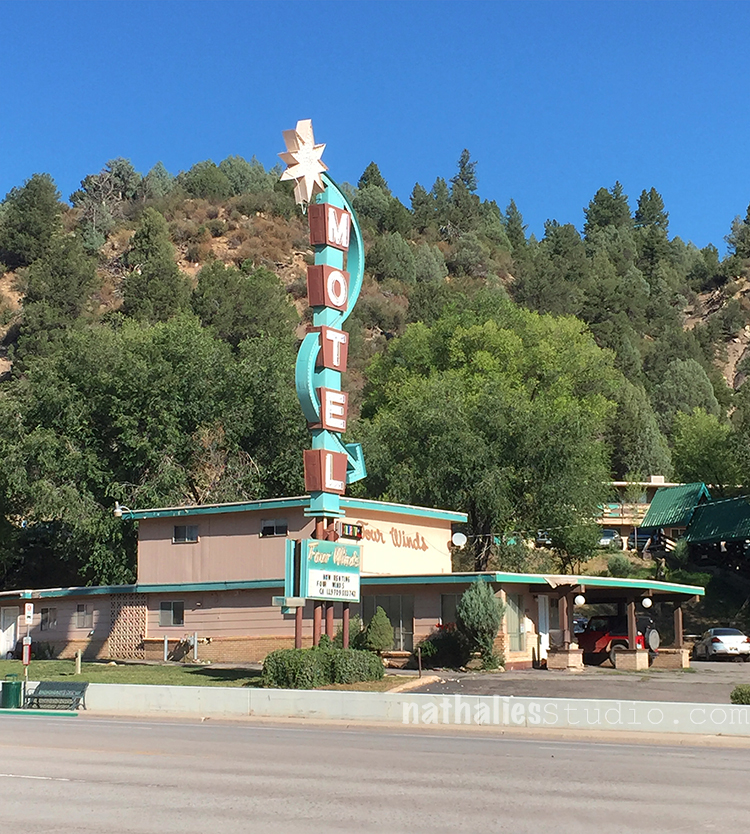 After two days in Mesa Verde we drove a bit- seeing the most fun Motel signs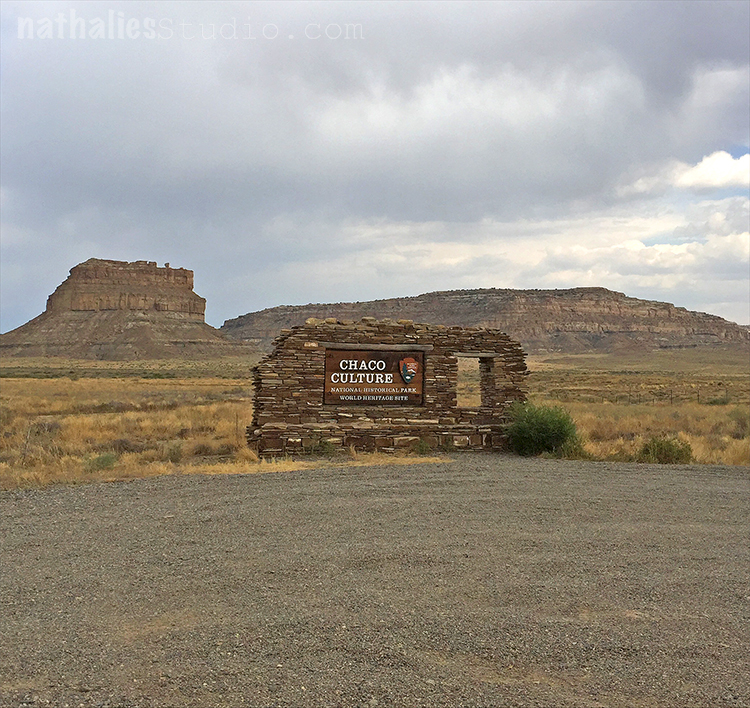 and after leaving the Highway at some point we drove a 16 mile long dirt road to get to one of the most amazing park: Chaco Culture National Historic Park in New Mexico. This valley was the center of a thriving culture a thousand years ago. Chaco is central to the origins of several Navajo clans and ceremonies. Many Southwest Indian people look upon Chaco as an important stop along their clans' sacred migration paths-a spiritual place to be honored and respected.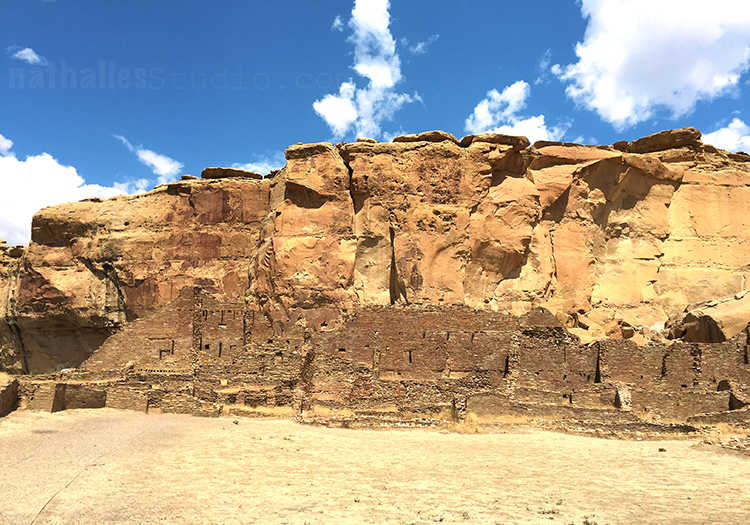 The remains of Pueblo Bonito are just stunning and breathtaking. Researchers found out that the huge city used to be white and was occupied by Ancestral Puebloans between AD 828 and 1126. It must have been an amazing view upon arrival and they found traded goods that came from far south of South America.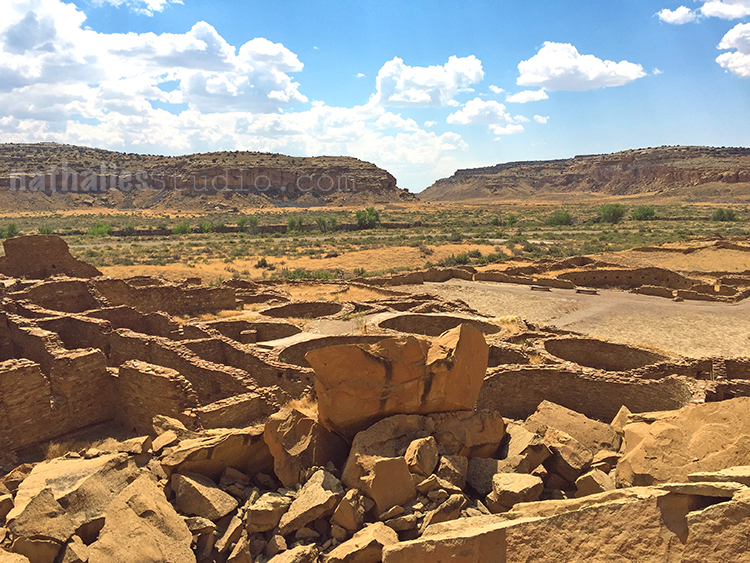 some of those structures soared to four or five stories.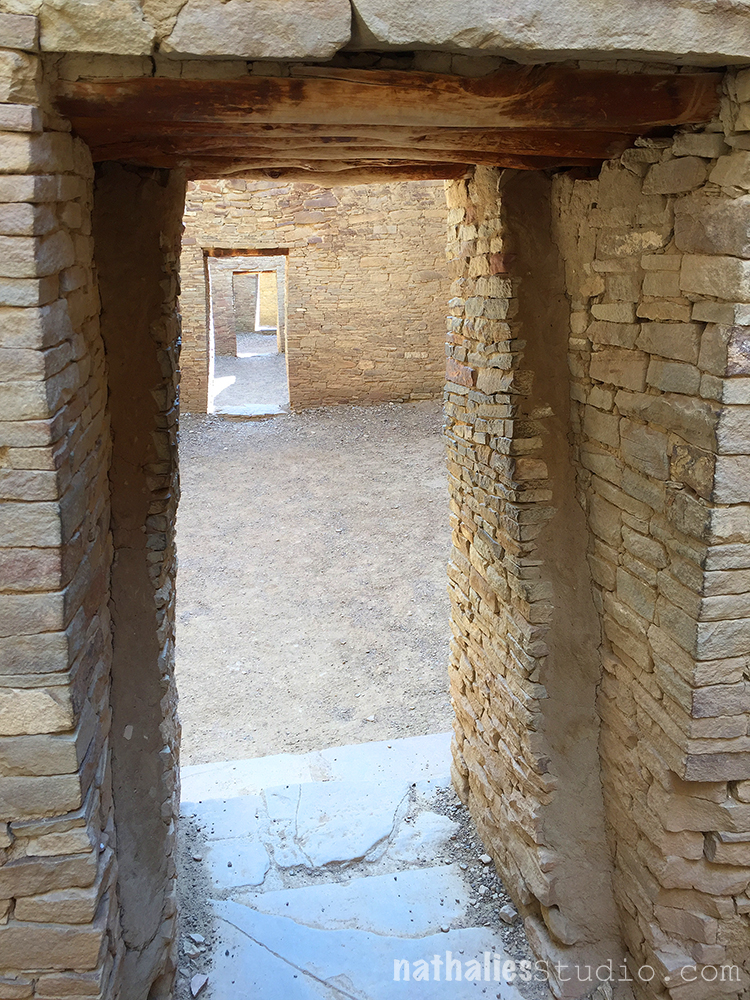 They had an air conditioning system and evidence suggests that the Chacoans were expert skywatchers, with a clear knowledge of the cyclic and seasonal patterns of the sun, moon, and stars. This knowledge is reflected over and over again in the architecture of the great houses, and in various observational and ceremonial sites around the canyon.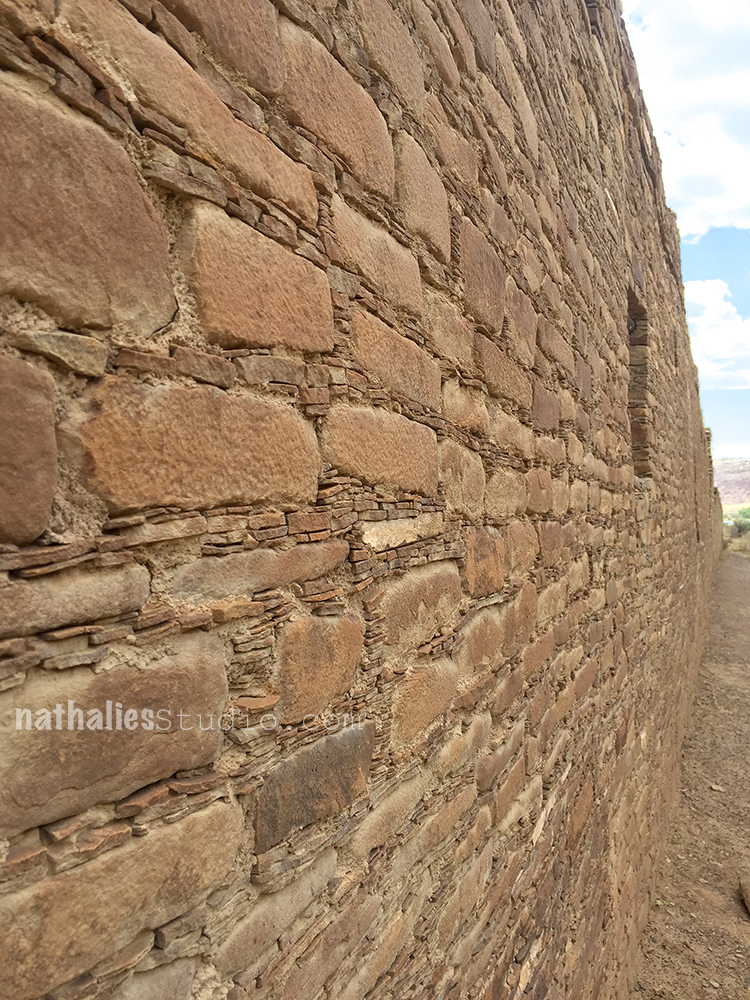 It is a magic place and I am so glad we went. It is so worth the visit. I can see why this is a sacred place and I am kind of glad it is so out of the way – maybe that will keep it from being destroyed.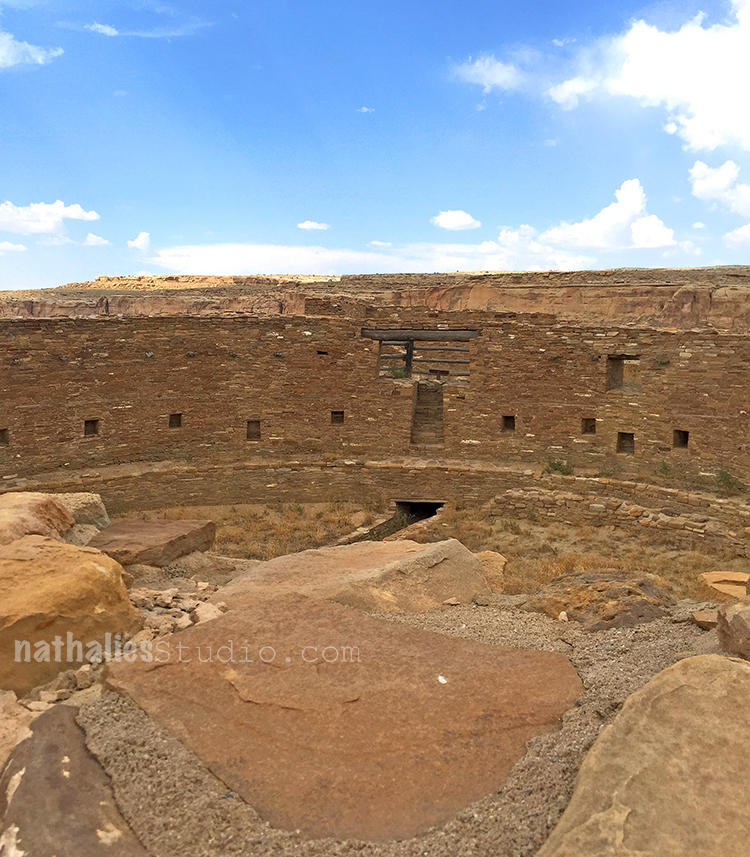 A huge Kiva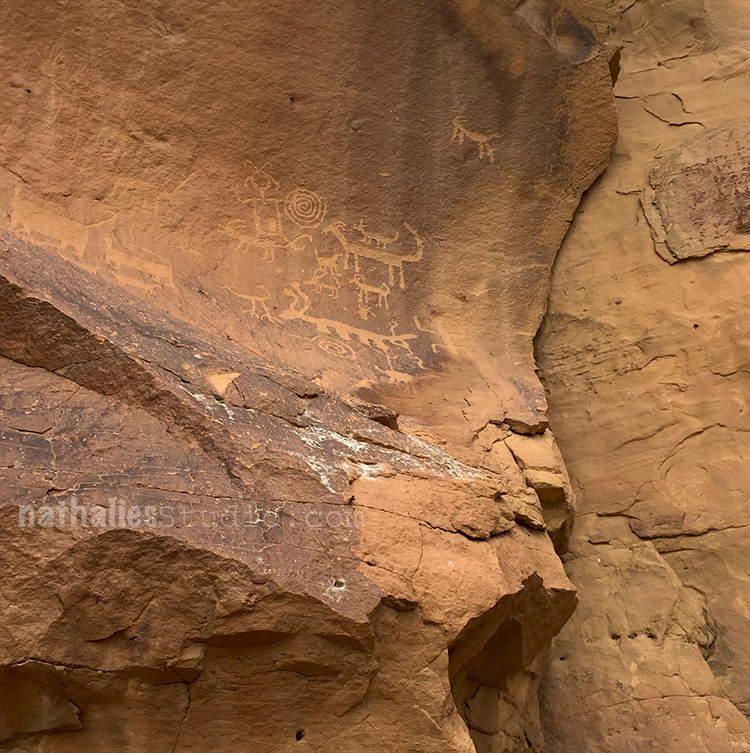 and of course we saw more petroglyphs while hiking.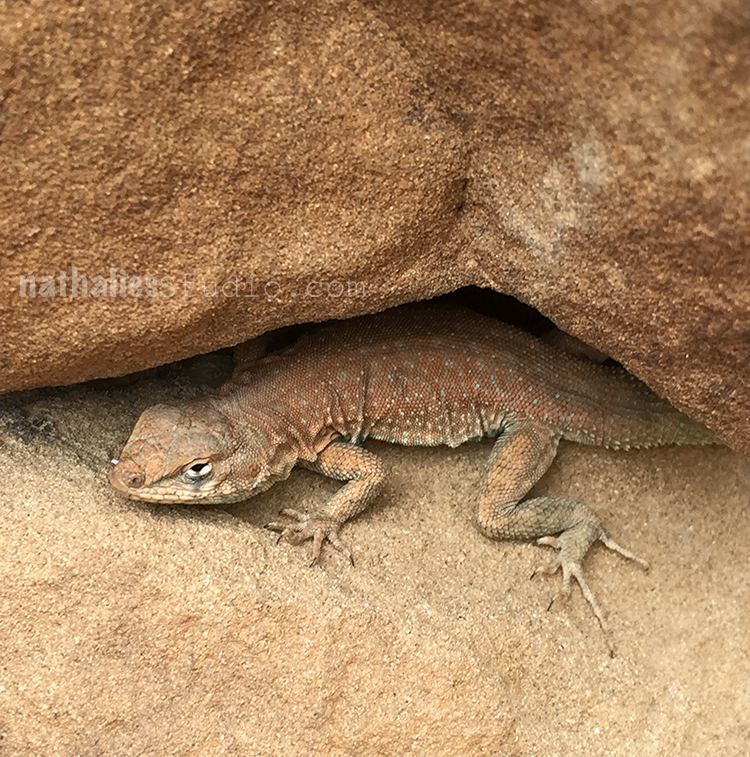 and this little dude – smartly staying in the shadow…it was HOT. We drank so much water and basically it all just evaporated right away.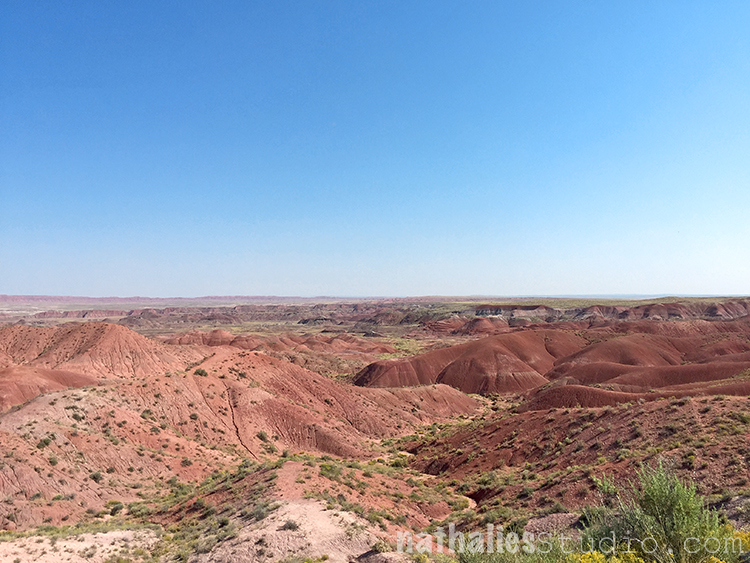 Our next stop was Petrified Forest National Park in Arizona. Above a photo of the so called painted desert.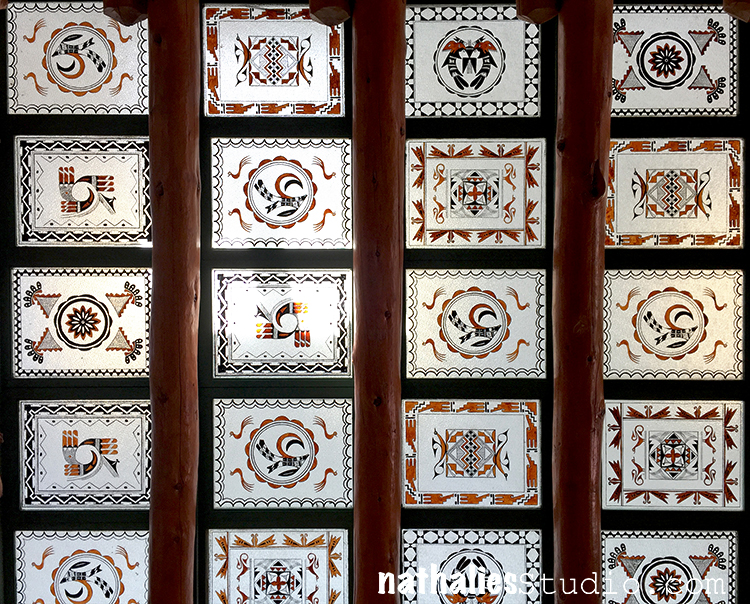 The one hundred year old Painted Desert Inn in the park hosts a museum and the skylights in the building were painted by the Civilian Conservation Corps around 1933. So cool!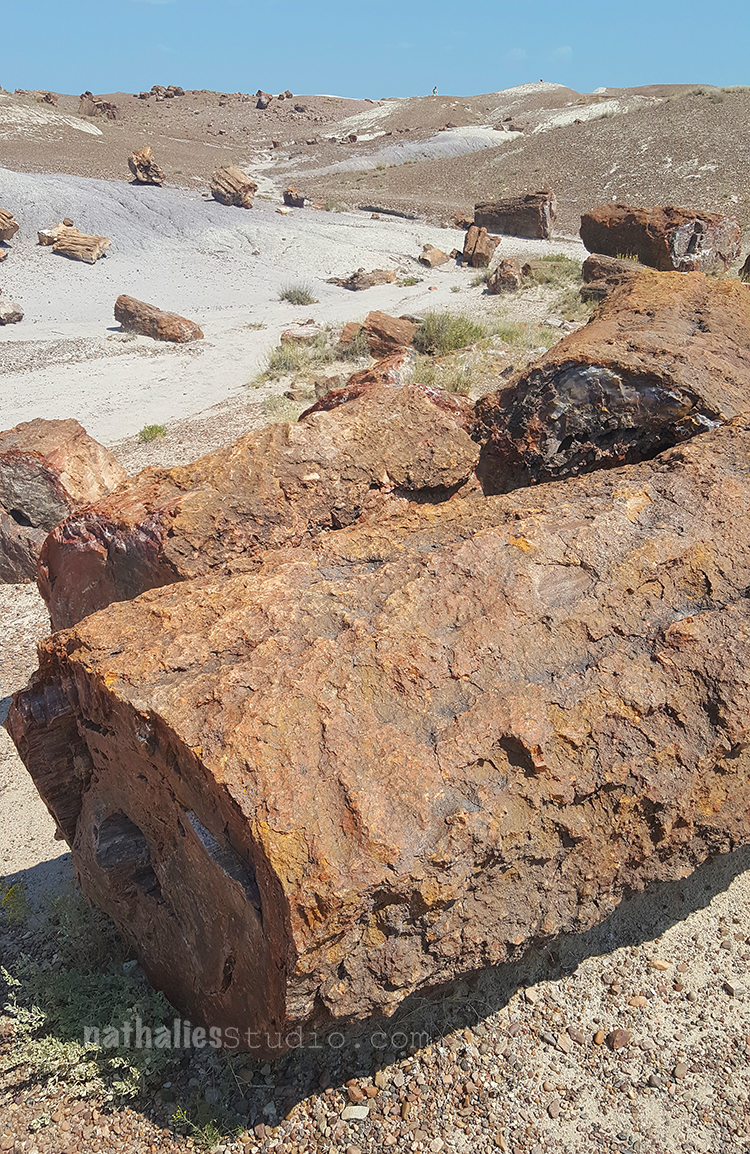 Beautiful place and scattered all around are those petrified former tree logs- now stones.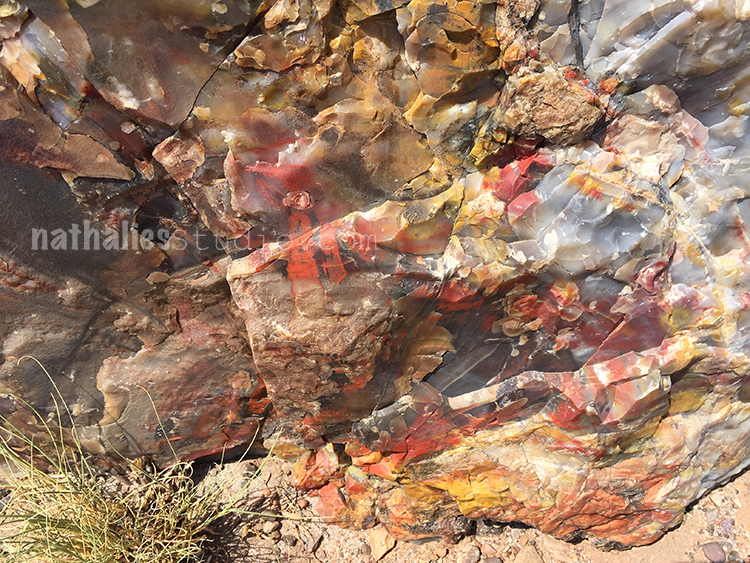 Look how gorgeous some of those logs are up close!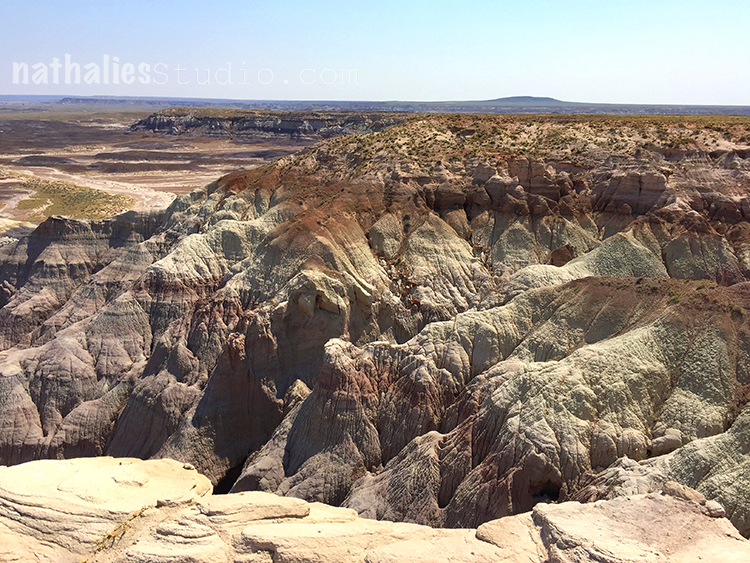 Every corner revealed a new look and great area to hike- we liked it a lot.
I feel like some of the textures and colors will make their way into some future artwork. One more post from our trip to come – hope you enjoyed this little adventure so far.