Hello my West Coast friends! I am coming to Runaway Art & Craft Studio in Salem, OR in October to teach 2 workshops: one that is all about getting the most from your Gelli Plate and a second one that is a NEW art journaling class.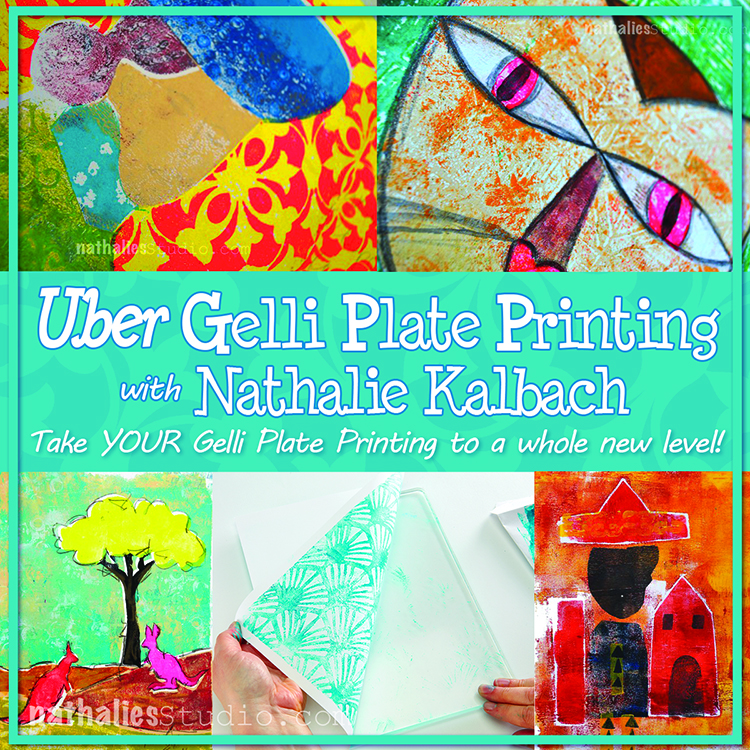 Saturday October 13th, 2018: Uber Gelli Plate Printing
Join me for a day long class, diving into the basics and beyond of gelli plate printing. We'll play with pattern making and we'll discuss color theory and design. I will introduce you to the Mono Print Painting technique inspired by H.N. Werkman and we'll learn different ways to create elaborate and layered mono printed paintings. Using self made tools, stamps and stencils, we'll take your gelli plate printing to a whole new level. This is the ultimate in uber fun and easy printing techniques.
To register: call Runaway Art & Craft Studio at 503-881-6270 or email christy@runawayart.com
Here are some fun photos from when I taught this class last – so many beautiful prints, happy faces and great memories!!!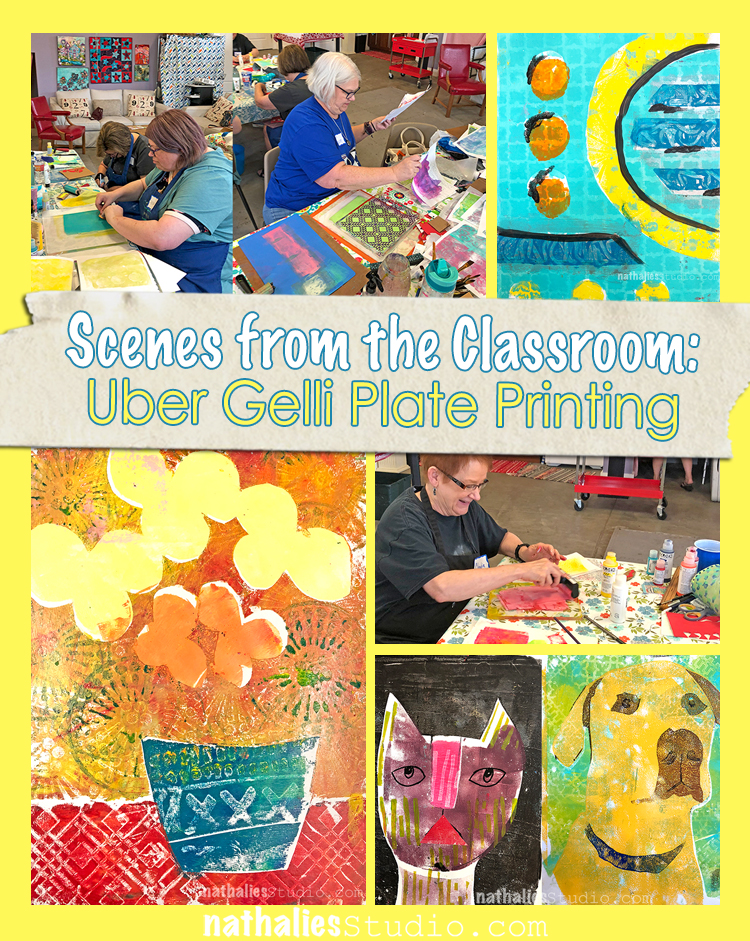 And the next day a brand NEW Art Journaling class that you will love…
Sunday October 14th, 2018: Transfer, Trace, Transform
Get ready to transform your art journal!
Join me for a fun day of exploring different ways to trace and transfer images into your art journal pages. The imperfect look of transferred photos can serve either as a building block of your layering process or as a stand alone focal point of a page. Tracing techniques provide just as many creative choices, and we'll learn loose tracing techniques based on different image sources to give you a variety of options for your art journaling. Not only are there many ways to actually transfer or trace images, there are also many ways to transform those images in your art journal into something personal and unique.
To register: call Runaway Art & Craft Studio at 503-881-6270 or email christy@runawayart.com
This is a brand new workshop that I am super excited to share with you. Here are some of my own art journal pages that use techniques that we will be learning in the class: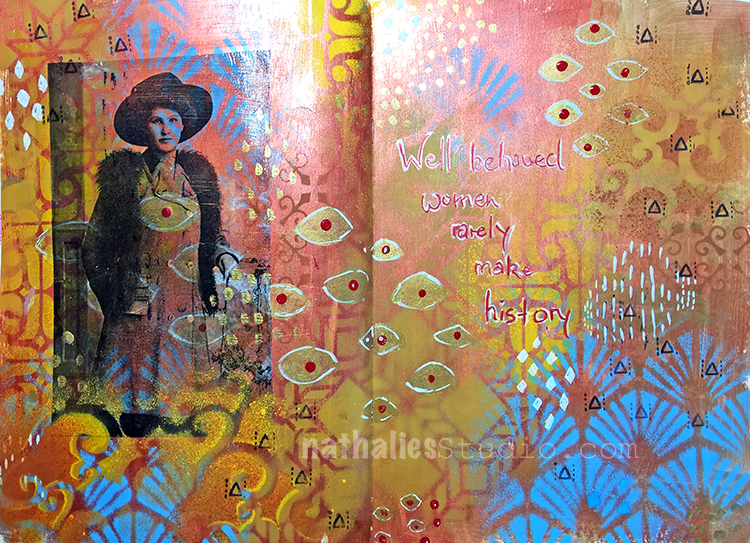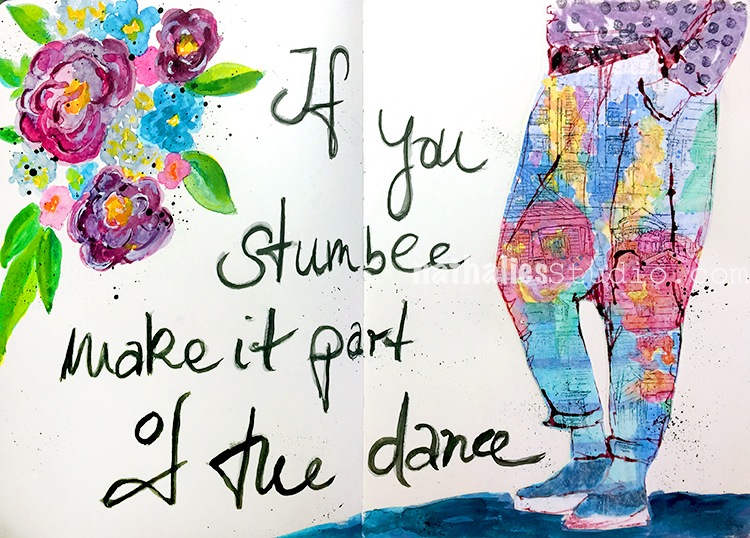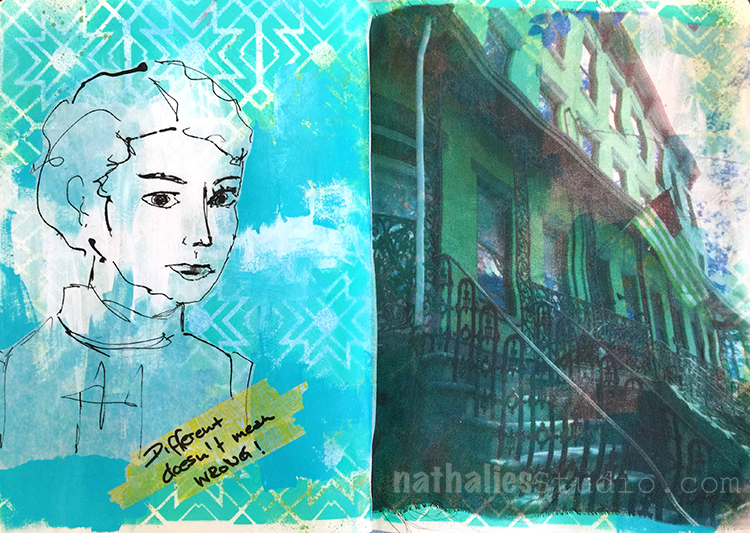 I hope to see you there and maybe you make it a full out Artsy Weekend and join me for both :)
Also don't forget if you are in Northern California I am teaching in July workshops at A Work of Heart in San Jose, CA:
July 29: Uber Gelli Plate Printing – Take your gelli plate printing to the next level with this one day workshop on mono printing and layered printmaking.
July 30: Art Rules- Art in  Translation Art Journaling – A one day art journaling adventure where we take inspiration from the techniques of master artists and then translate it to our own unique style.
Sign up for these workshops in San Jose by July 8th for Early Bird pricing!
And finally, maybe you cannot see me on the West Coast and maybe you LOVE taking an online workshop and still learn something new: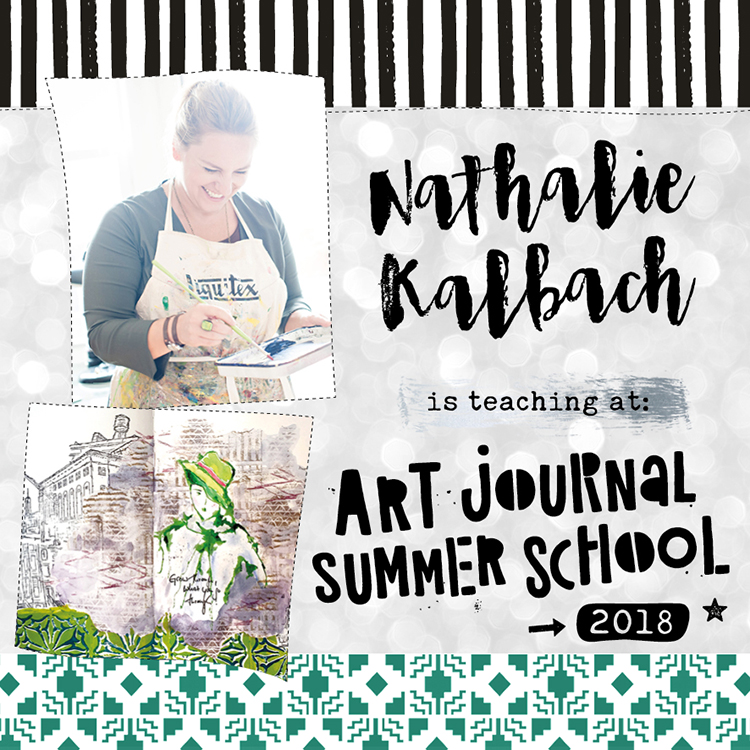 Art Journal Summer School is just for you – Join me and 12 other awesome teachers for a 10 week online workshop to keep you art journaling this summer. This workshop is designed to fit in your busy summer schedule – no big commitments here! There will be 21 fun, short downloadable videos and 1 e-book, and all of the teachers will be using similar materials that can fit in a small travel bag, so you can take us with you, wherever you go this summer!
Hurry Up: AJSS begins July 1!

See you here, there, and everywhere this summer :)