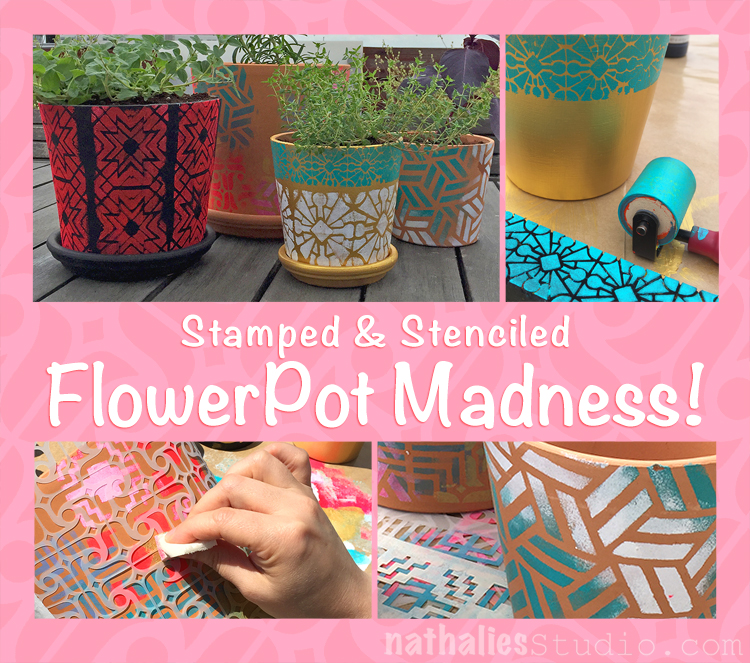 My friend Kim and I decided a while ago that we would stamp and stencil some flower pots and even create some as an upcoming Mother's Day gift. I also think that Kim can't bare seeing my really badly neglected plants on the terrace ;) (I do have a brown thumb for sure!)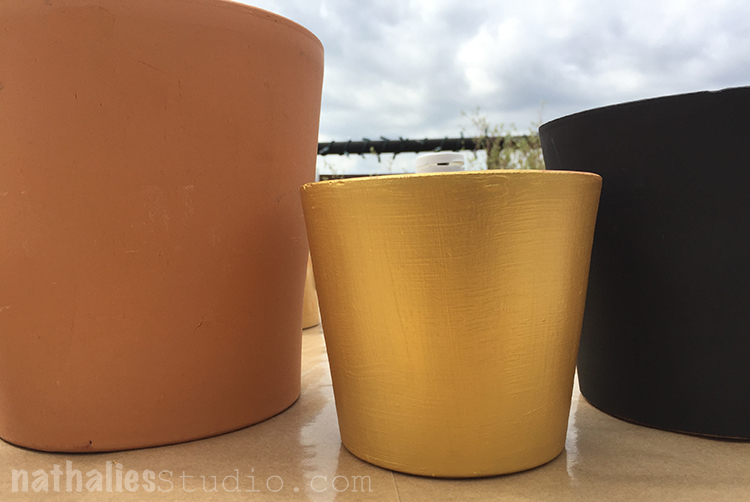 We left some pots in their natural color and painted others with golden gesso and black gesso.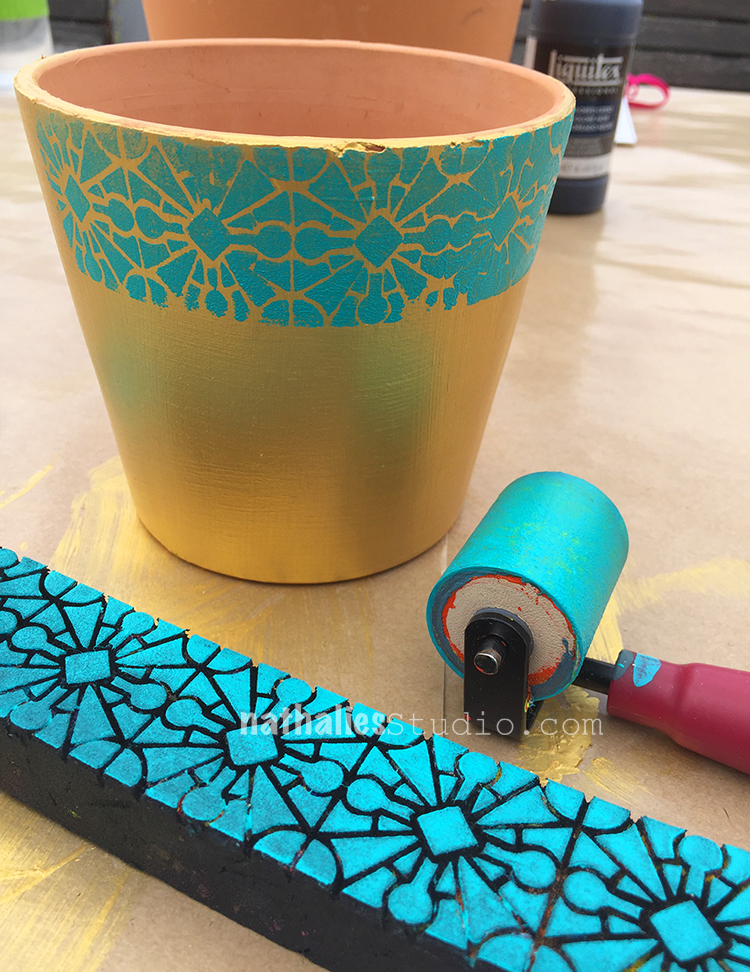 On some pots we used my ArtFoamies Foam stamps. We used a brayer to apply acrylic paint to the foam stamps and then used them on the pots. Especially the border stamps worked well since they can easily and carefully wrapped around the pots.
We both really loved how the colors popped off the black and golden gesso-ed pots.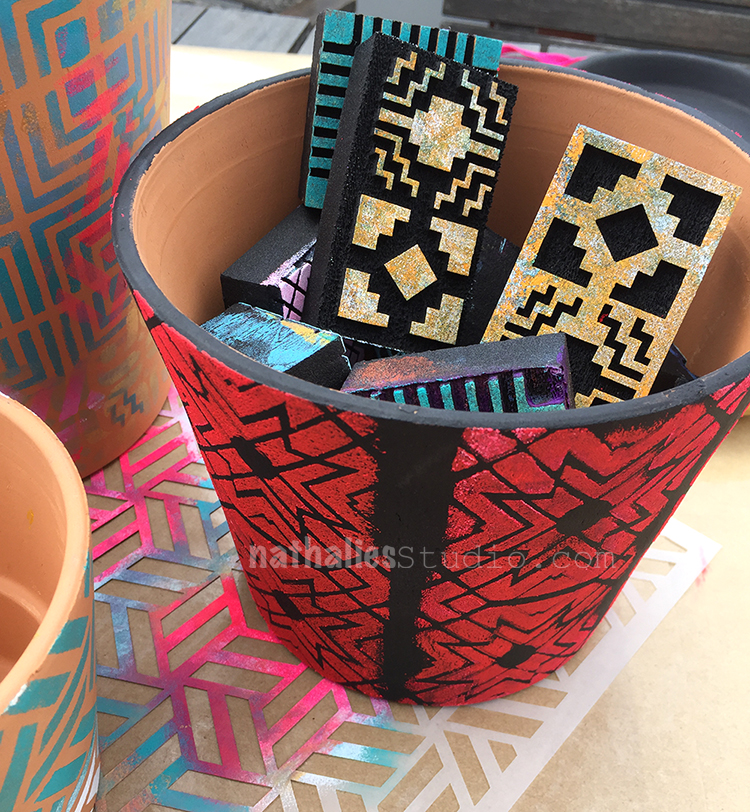 For some pots we used Stencils – we secured the stencils with masking tape and it was so fun and quick.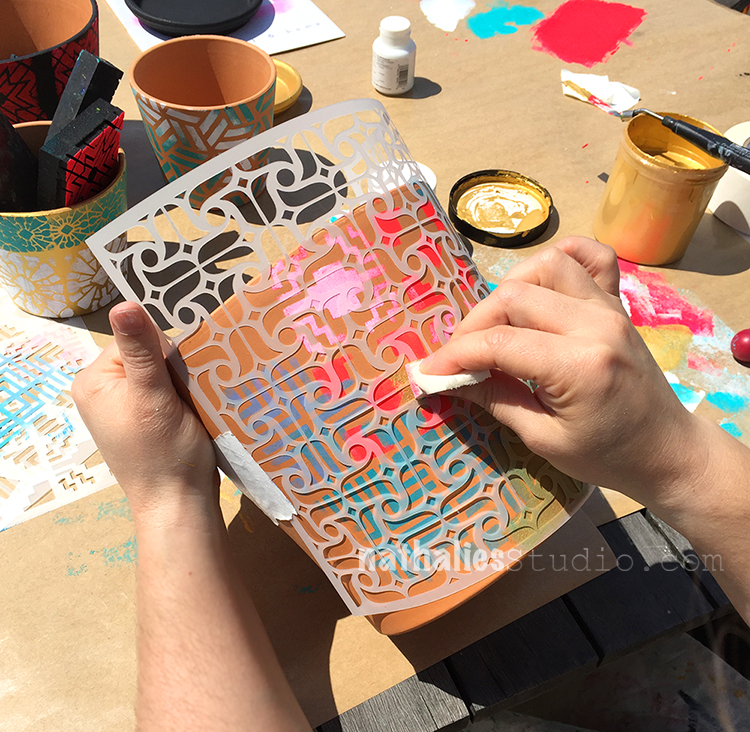 On one pot I got a bit wild and layered all kinds of stencil designs.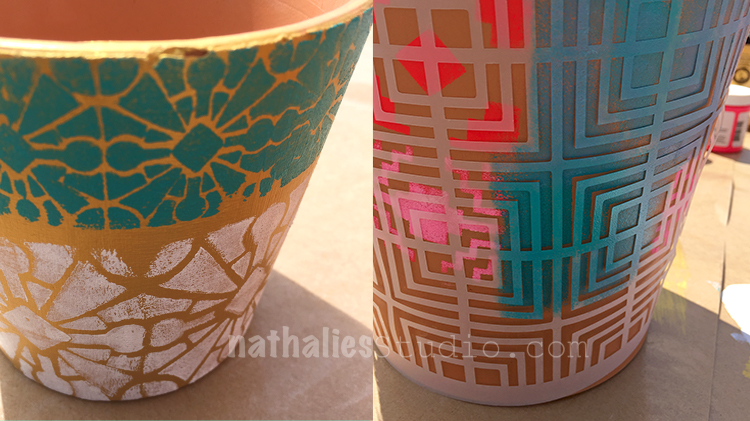 While Kim took a more "less is more" approach and used one stencil with variations of color – I like that very much :)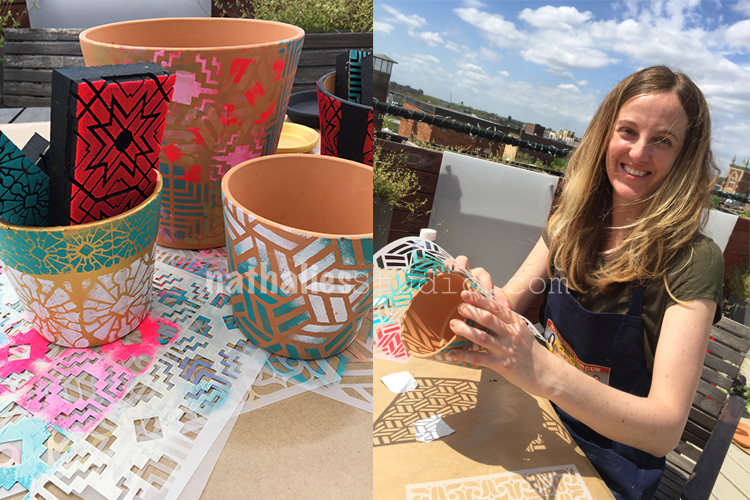 We loved being outside and it was such an easy and colorful project – I could do this all day long- no kidding.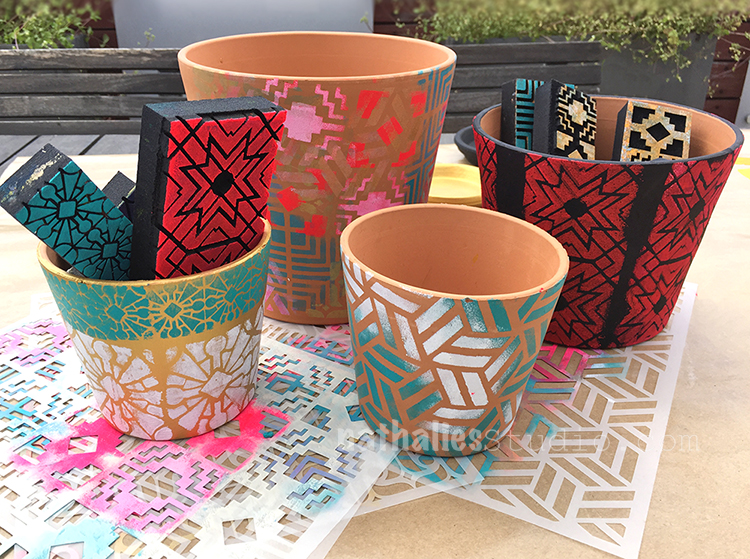 And then we added some herbs and dirt and voila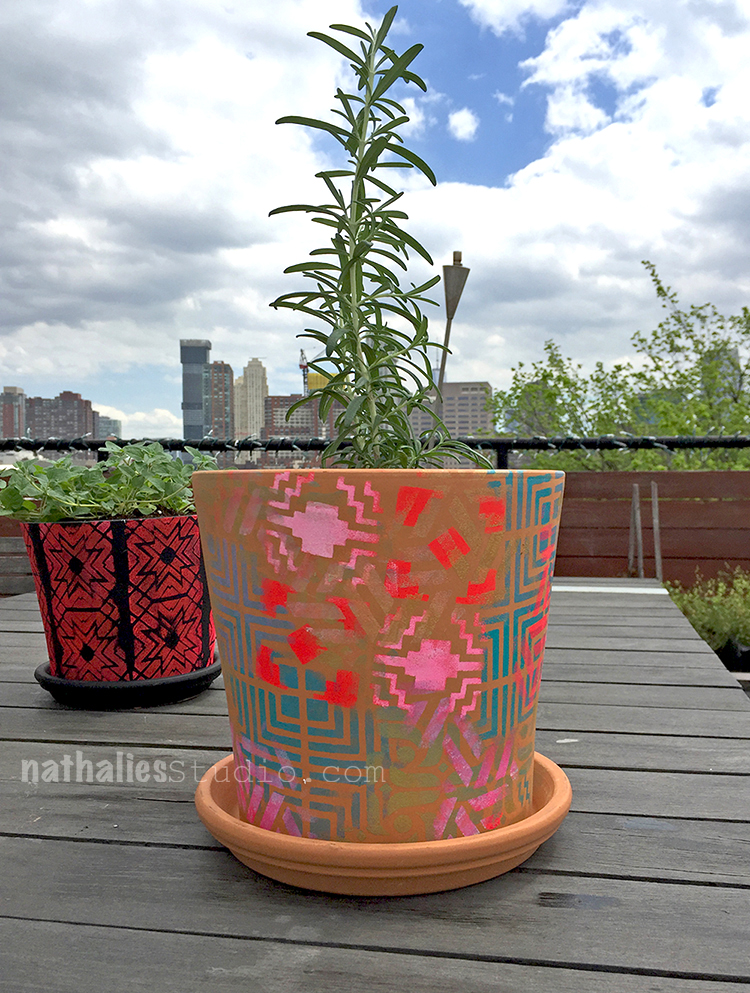 Don't you think this rosemary should be happy in this new home? Well…I promised to also water it ;)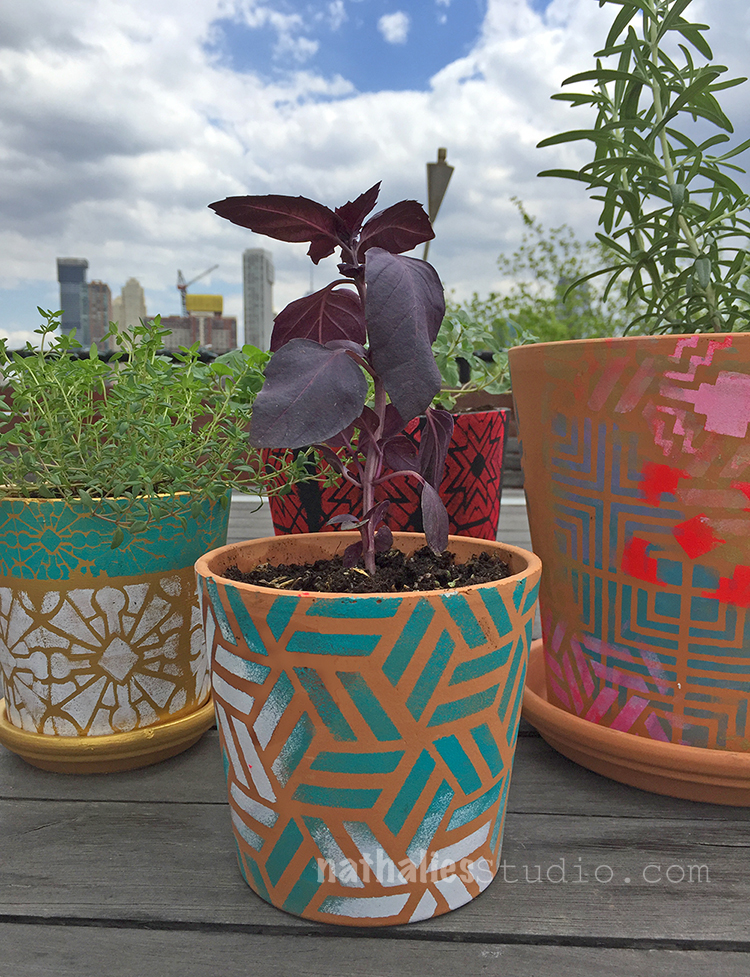 Mother's Day can come now and …summer – Cannot wait to sit outside and enjoy my new funky colorful pots on the terrace!
Here are some of the supplies we used – some links are affiliate links:

Hope you have a wonderful day and enjoyed this little project!!!