I cannot believe I am leaving for my little Europe tour already in  1 1/2 weeks. I am so excited.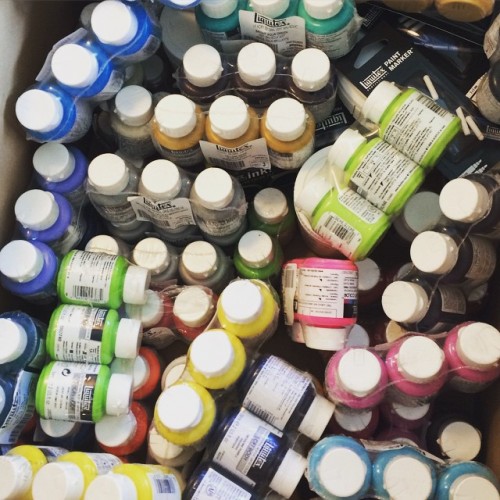 All the paints are shipped and waiting for us (thanks to Liquitex for all the help!!!), a new suitcase is ordered after the last one broke on the trip to Oklahoma and I am starting to think of the temperatures in the different places I will be …from super hot to …maybe a bit cold ;)
First stop will be Madrid, Spain on May 30th for Cuchy and my 4th Art Mesa Mixed Media Event !


There are still some spots available- so if you are in the area :) – Sign up and join us!
Then I will stop over in Germany for a couple days to visit my loved ones in my old home :) I am so looking forward to see my peeps and I have a whole list of what I want to eat and where I want to go and…oh wait..I only have 3 days…mhhh !
Next stop is Turku, Finland June 6&7 for Matka Luovuuteen together with my friend Birgit Koopsen.


There are only 2 more seats available- so if you are in the area- come and join us!
After Finland I will spent some time with Birgit in her home in The Netherlands …we have creative fun plans! Maybe instead of just chatting we will actually even paint together- we will see ;)
And last but not least a stop in Ede, The Netherlands on June 13&14 for the De Craftorij Retreat 2015

There are still a couple seats left and you can sign up for Saturday, Sunday or both days!
Working on getting everything ready on time – and trying to learn some new words ….like:
Leikkuualusta askarteluveitsen kanssa käytettäväksi
This means Cutting Mat in Finnish …I think I will fail this language …off to learn Cutting Mat in Dutch and Spanish – maybe I am better there – I am sure I will make a fool of myself trying – LOL
DOEI (that means Bye in Dutch …one of the few words I know!) – have a gorgeous day!