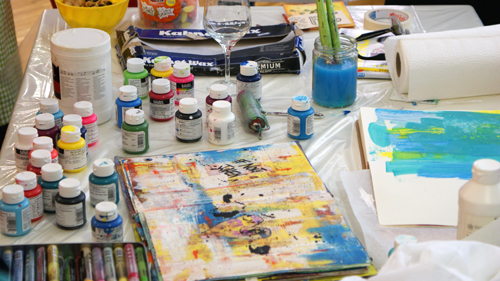 What a fun time we had at our Art Mesa Mixed Media Workshops in Madrid. We had students coming from all over Spain – Madrid, Barcelona, Salamanca, Malaga, Valencia etc. We had a fantastic group of students and it was so good to see so many familiar faces again too! As always my sweet friend Cuchy rocked the organization, translated my workshop and held her own workshop – what a trooper and amazing friend she is !!!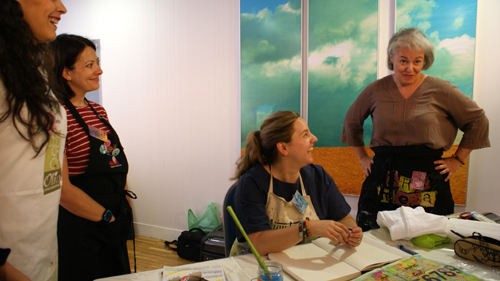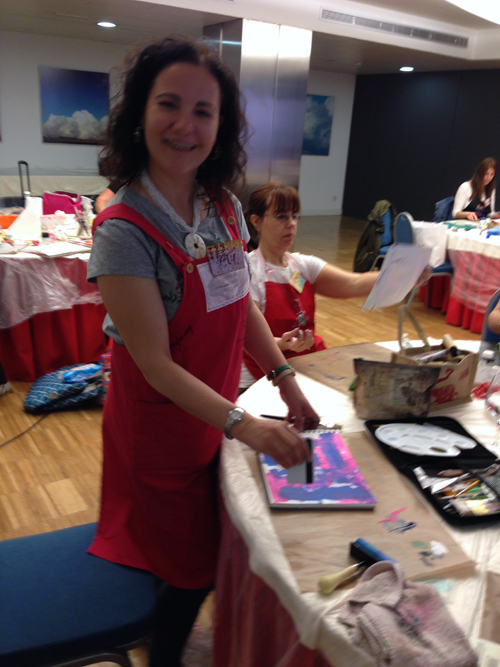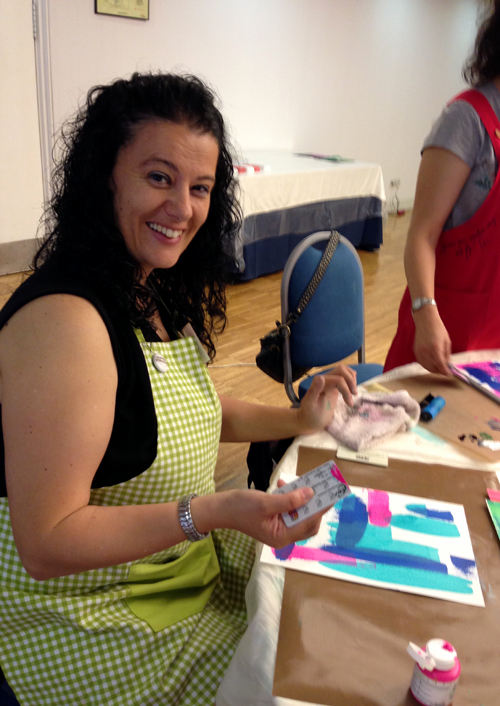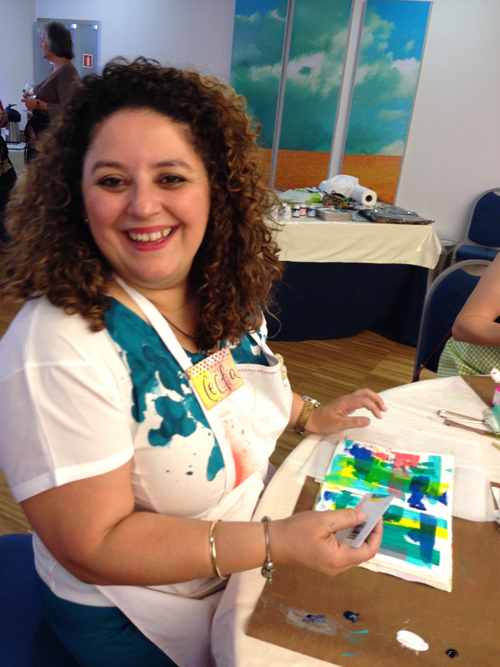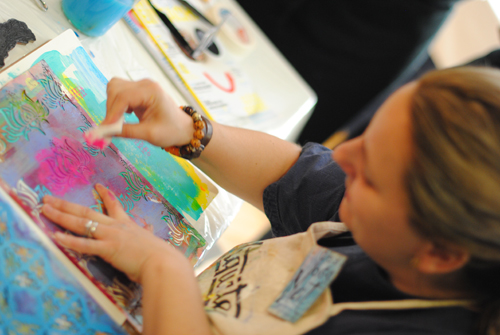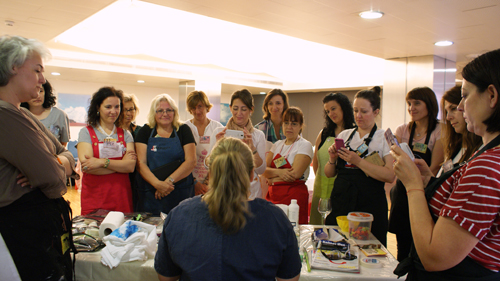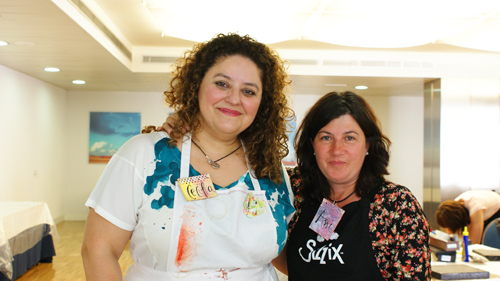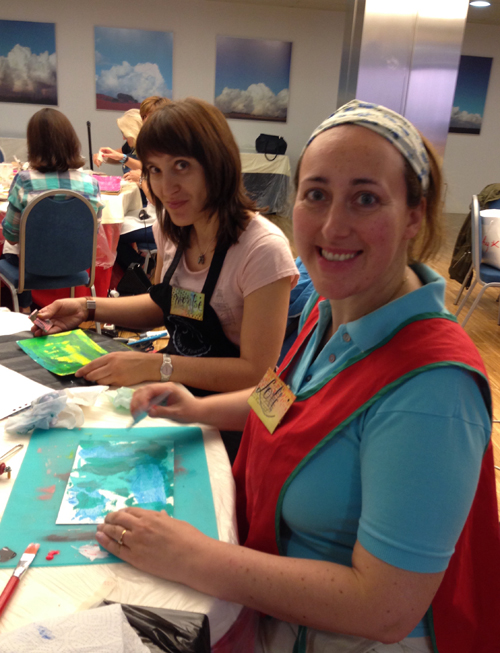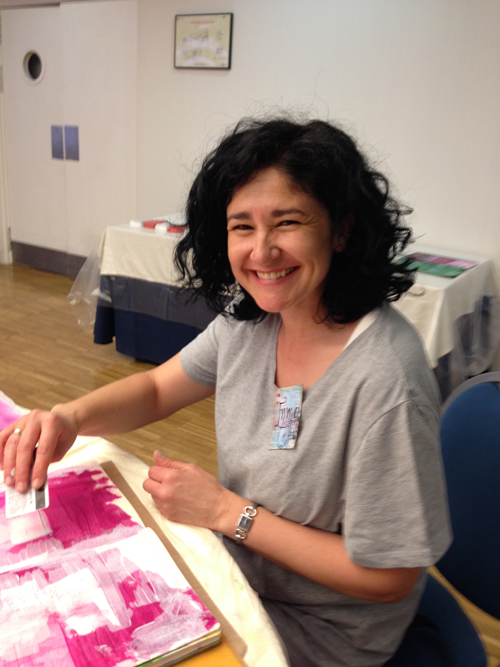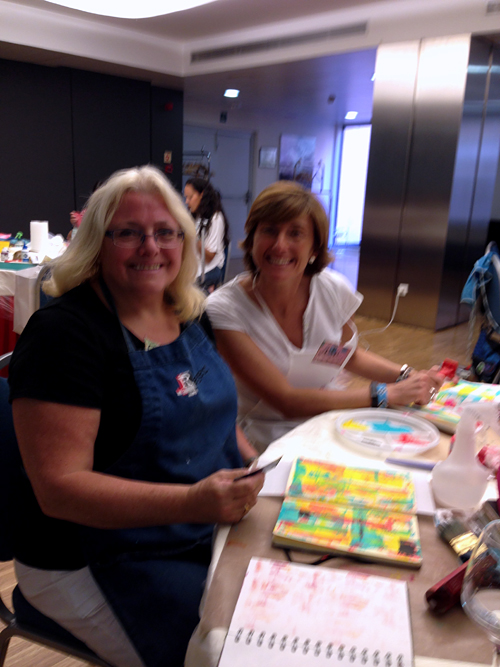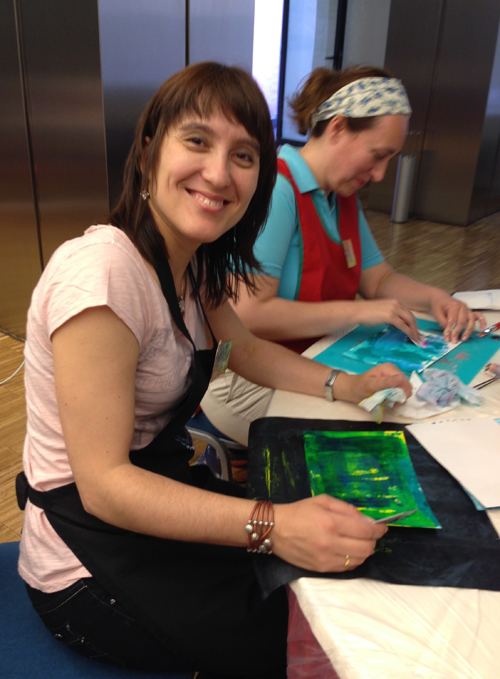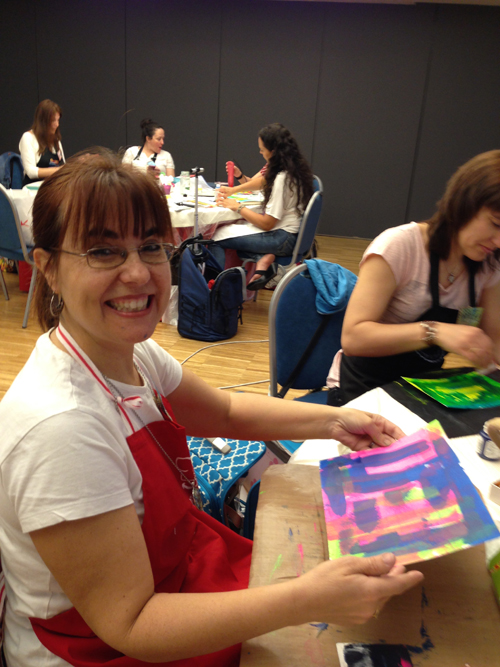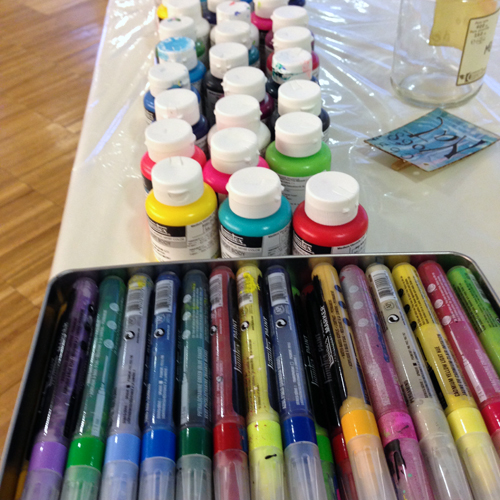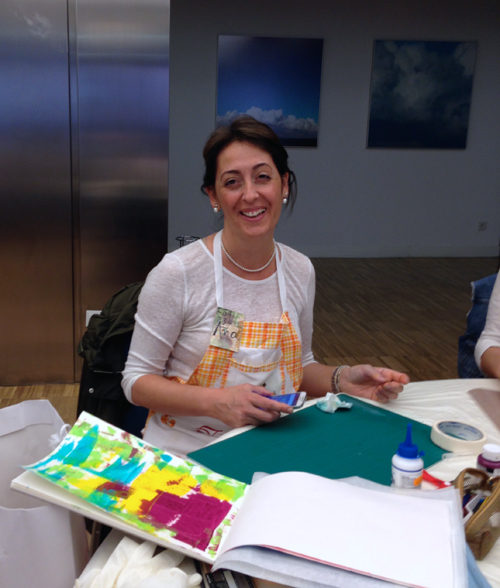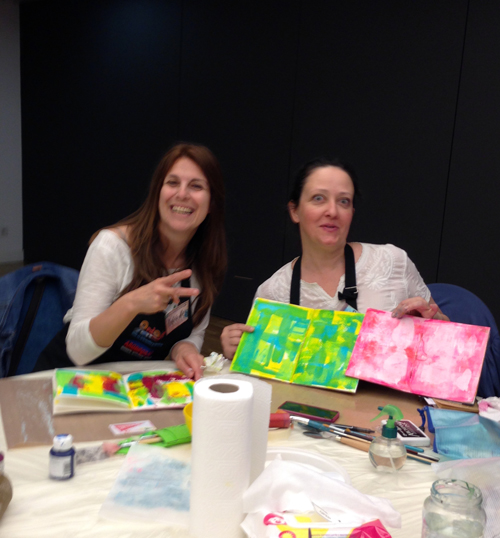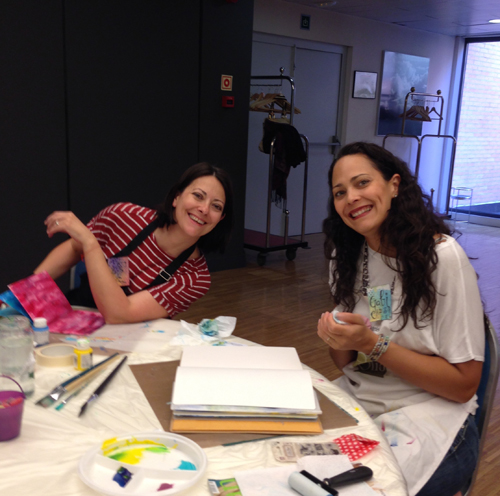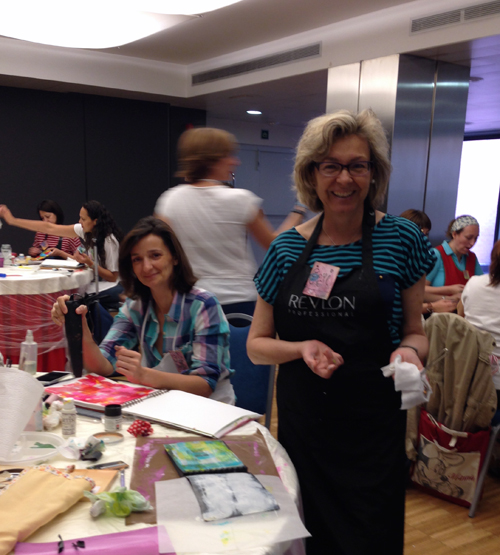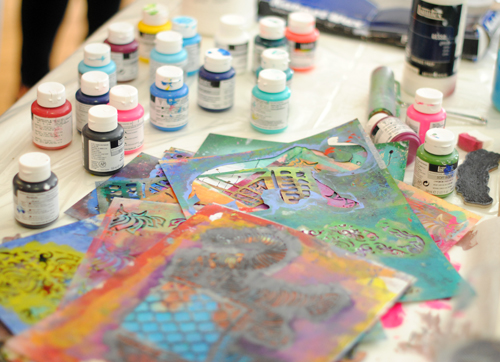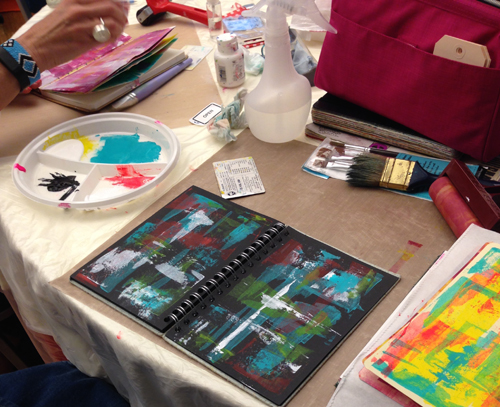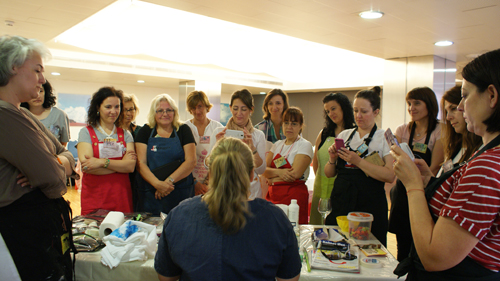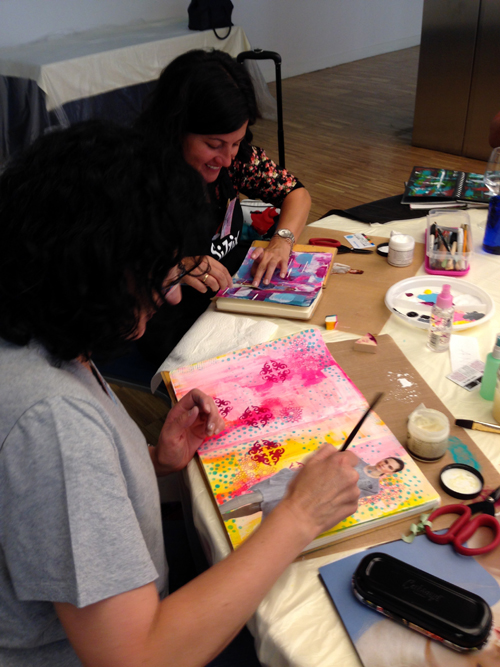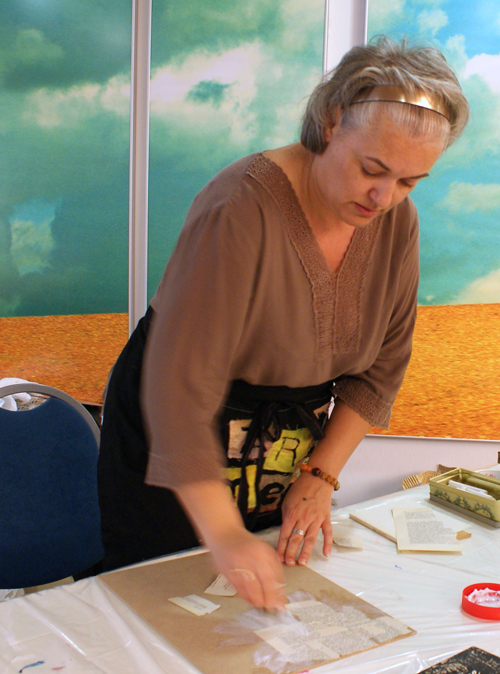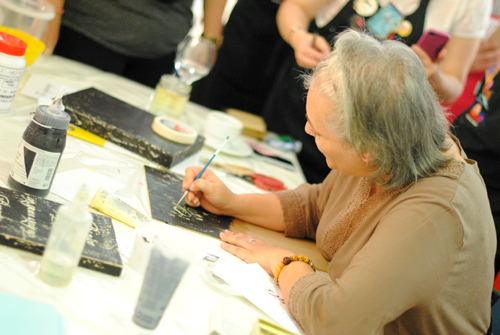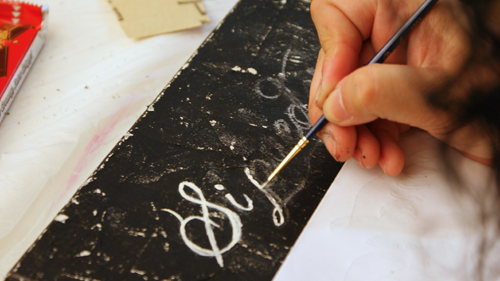 And …as a special surprise the girls started singing during the workshop – FUN

Hope you didn't get too dizzy from the video – LOL -I could have warned you …but then…where is the fun ;) ?
Thank you Spain!!! It was awesome! Until the next Art Mesa ;)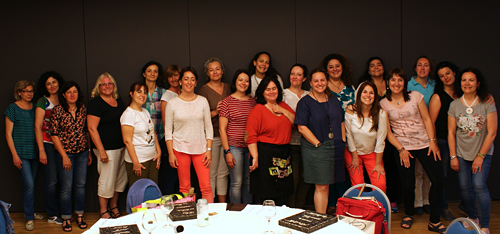 Next up will be a short trip to Germany :)