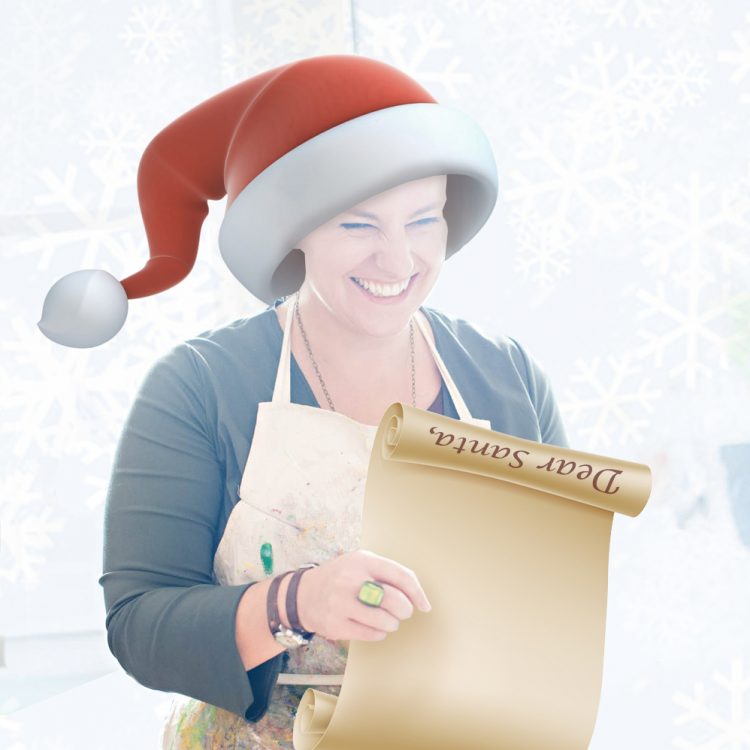 Do you have a Mixed Media Artist in your circle that you would like to give a gift to but you are stumped on what to give that person?  Or maybe someone is asking you for your Santa's list and you want to point them in the right direction? Here is a list of my favorite things I would give to another Mixed Media Artist this holiday season because these supplies seriously rocked my pants the last couple months :)
Art Graf Varco water soluble graphite:
They are highly pigmented and the colors are just so beautiful and rich! The shape makes it easy to write with them too and then go over the writing with a water brush – check out the journaling on this art journaling page -I used the graphite black for the "Live, Laugh, Love"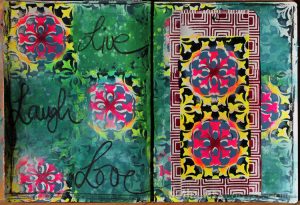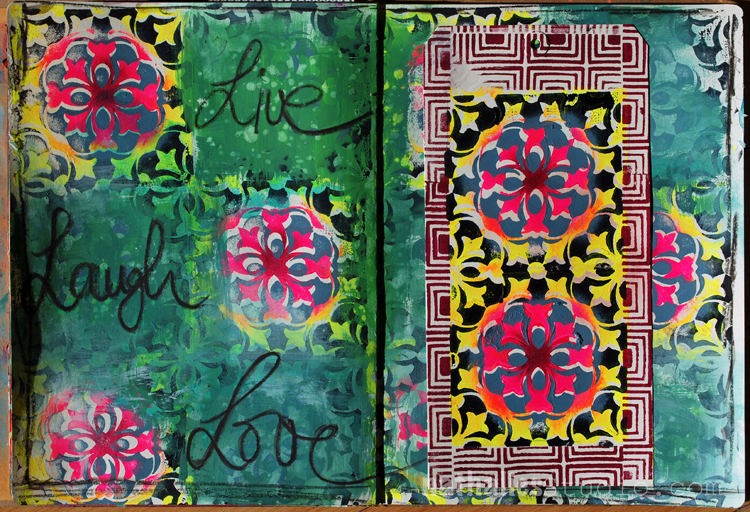 and both sets for this tag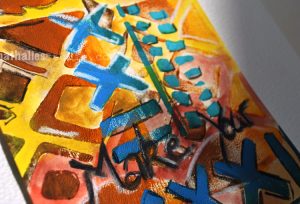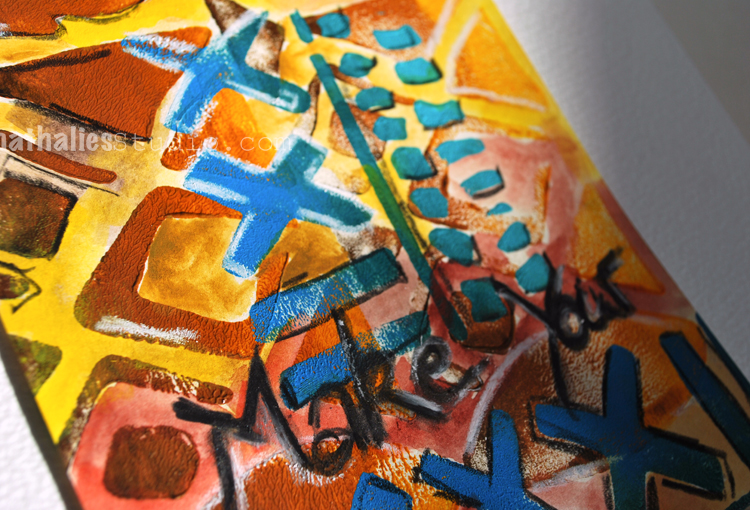 I am usually a bright color person but these color are really beautiful- I used the inks too.
I used these on the board below, which is not yet done, with my Fashion Dame Stamp…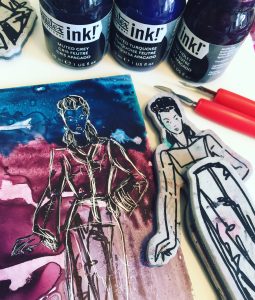 Speaking of board – the one above …
You can use thin acrylic paint or ink on those clay boards and then use a scratching tool and remove some of the paint layer. I love using it with my stamps. And of course Ampersand also has a tool kit for this board :)
Ampersand Scratch Board Tool Kit


…but you can also just use a craft knife for this too :)
ColorBox Erasable Fabric Inkpad
I love using it with my stamps on raw canvas or fabric.  You can embroider on top of the image and then easily wash it out later. I used it in this blog post here with my bird stamp…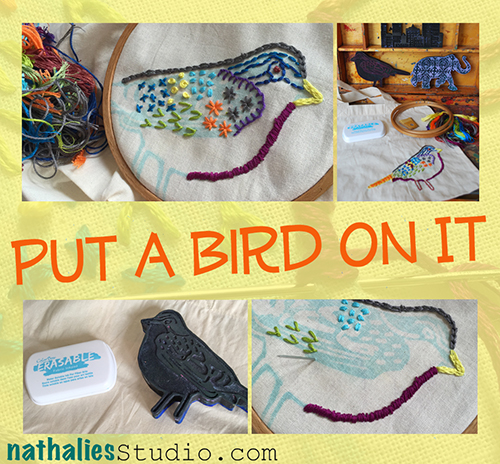 If your friend loves to take Online Workshops – Creative JumpStart 2017 with 27 different Mixed Media Artists starting January 2017 might be the right gift then :)
Announcing Creative JumpStart 2017 – CJS17
Also I am seeing a trend of a lot of Mixed Media Artists (including myself) using paper clay and this book is a great way to get inspired and to learn how to use all kinds of techniques and supplies with paper clay:
…and if your gift recipient likes to read some art related fiction books – I really enjoyed this book recently:
It is fiction but has some real events in there and it captivated me.
And last but not least …why don't you use this holiday coupon for 20% off  valid until Dec. 15th (11.59EST) and give your friend some fun stamps, stencils or mugs in my store :)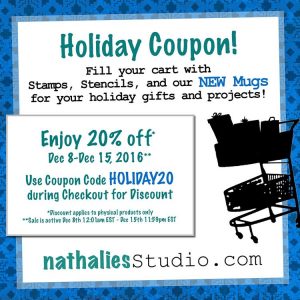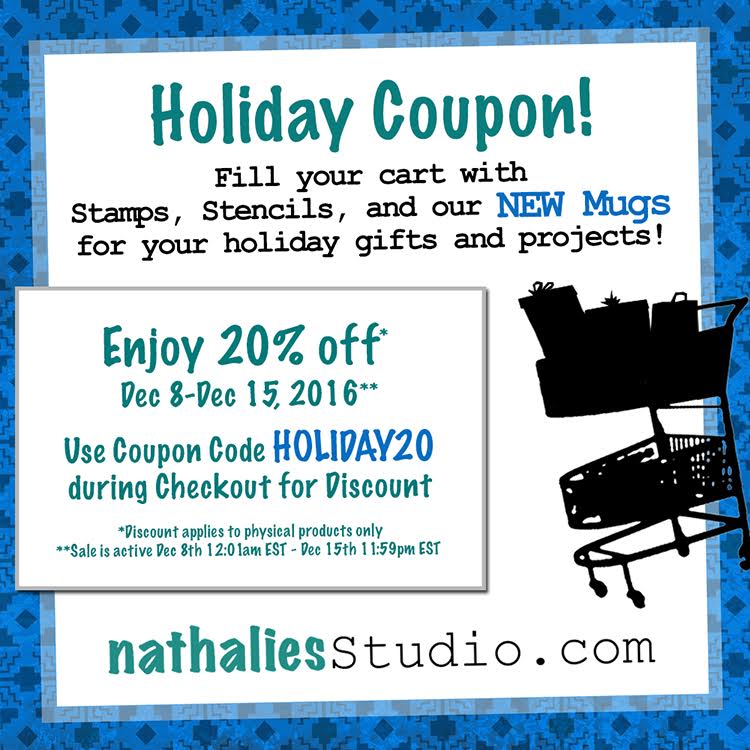 …or let them have some fun shopping and purchase a gift certificate.
Happy shopping and I hope you also find some time this holiday season to sneak away and get some creative time in too :)