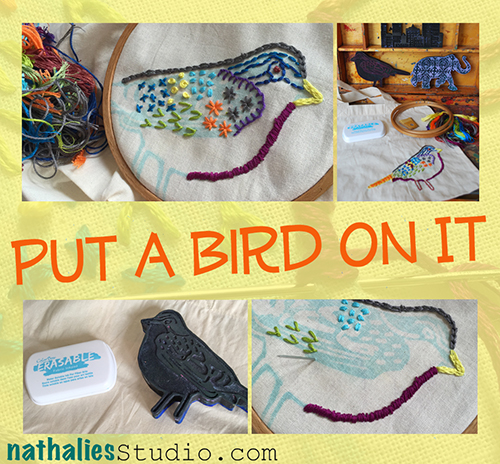 I have been doing some embroidery stitching samplers the past couple months and when I was talking to my friend Judi, she told me about the Erasable Fabric InkPad by ColorBox and I was hooked and I bought it right away so I could try it out with my Foam and Rubber stamps. I took a light canvas tote bag and my Bird Foam Stamp and stamped on top of the bag. And yes …I should have ironed the bag – but honestly- I just don't like ironing ;)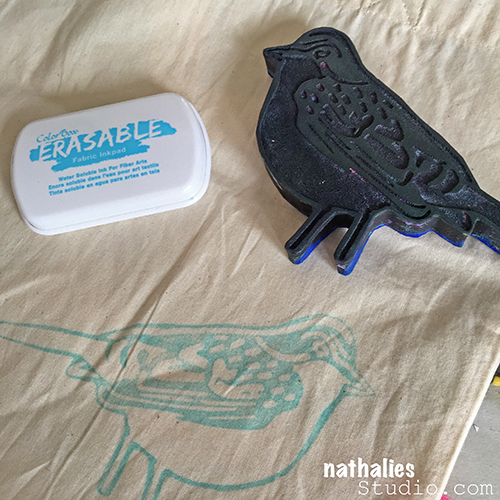 Next I stretched the fabric over an embroidery hoop -see – already less wrinkles- hehehe.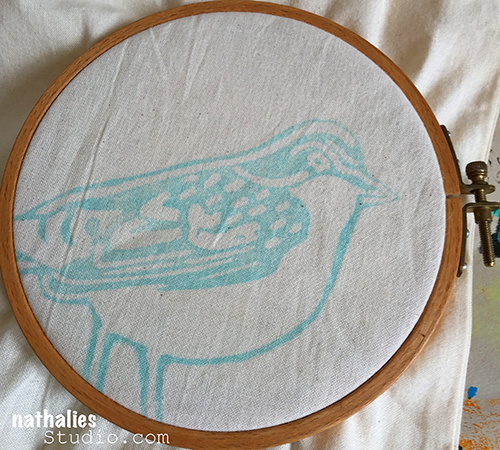 I wanted to treat the bird image like a stitching sampler – so I used all kinds of different embroidery stitches and color. The grey thread is a done with a chain stitch, the yellow are two rows of split stitches, the magenta is a satin stitch , the light blue a seed stitch and the light green is a fly stitch.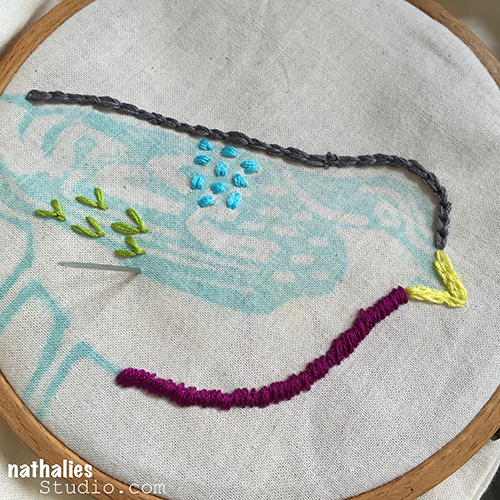 The dark purple is a blanket stitch, the dark blue and lighter blue over the eye is a laced running stitch, the grey and purple in the wing is  star stitch. Around the eye a backstitch and the yellow thread and the eye are french knots.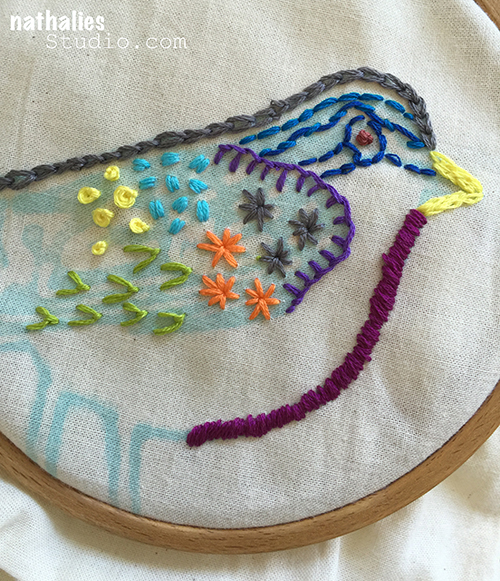 I had so much fun – I am easily bored when I do things that are too repetitive and so this was a great way to keep me excited and interested and I could not stop.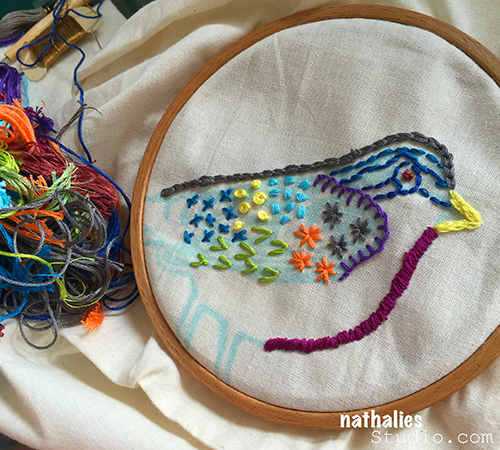 I used the stamped image sometimes to stitch right on top and sometimes just as a placement guideline for the stitches. It was super helpful and so easy.
Here is a close up once I was finished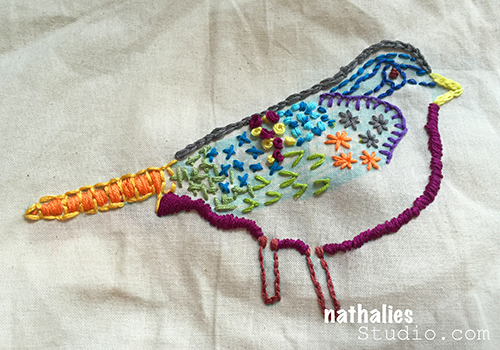 And then I just washed the ink with cold water right off and all traces are gone .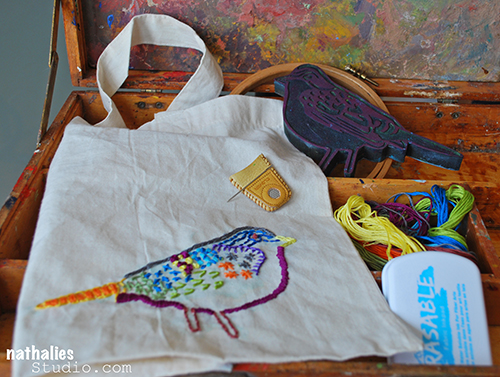 I cannot wait to do something similar with my Urban Scribble Foam Stamp and the Elephant Foam Stamp!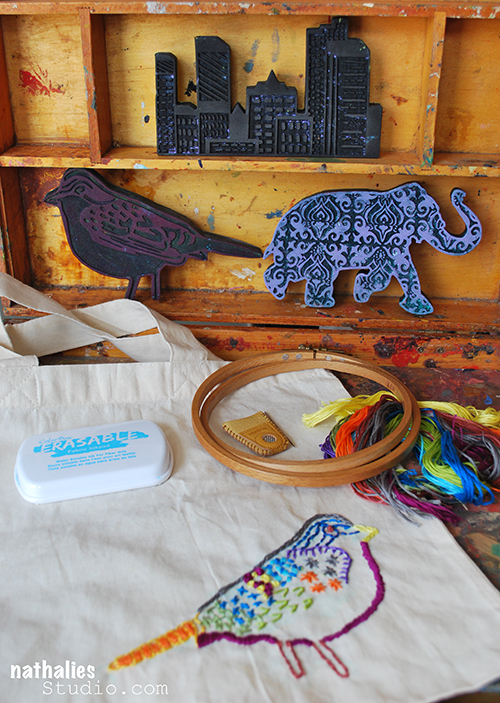 Here are all the supplies I used – some of the links are affiliate links.


Do you embroider? What have you embroidered and have you mixed it up with other art forms?