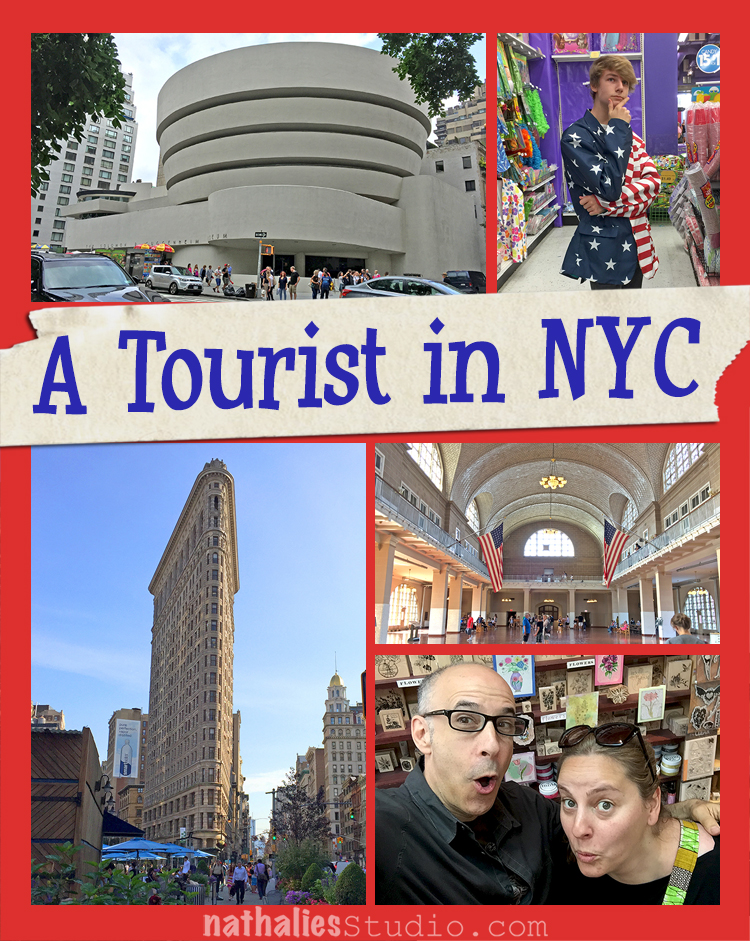 Two weeks ago when I came back from Germany, I brought my 17 year old godson with me and he stayed here for 8 days for his first trip to the States.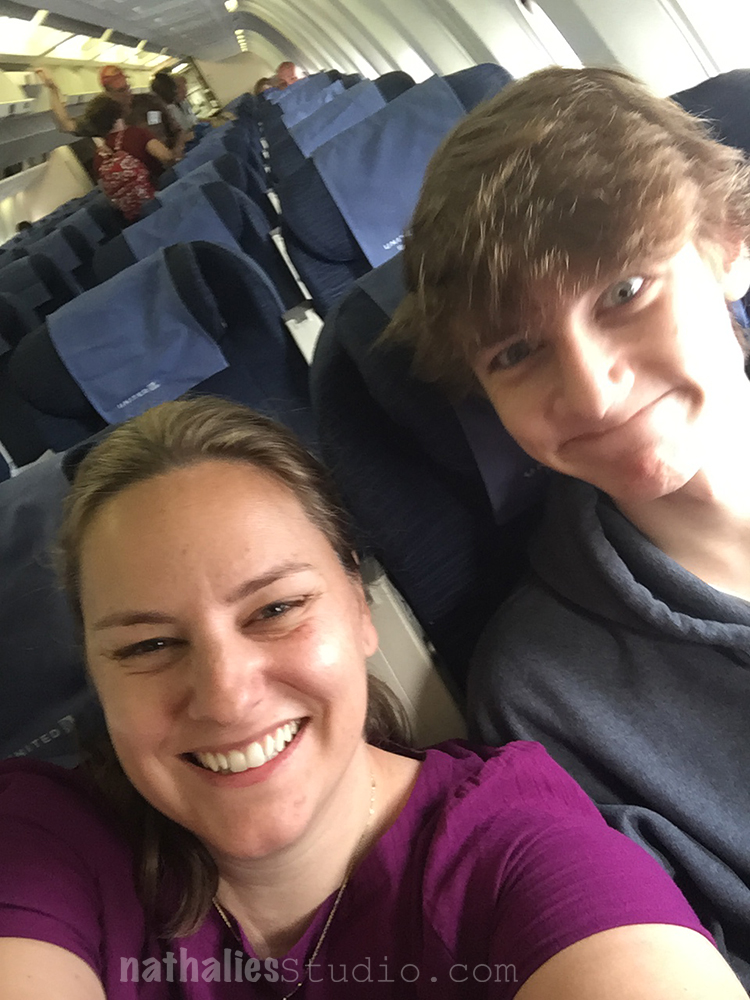 I basically did drop all work and decided to show him as much as he wanted and as we could possible do in this short time and it was fun for me to be a tourist in NYC for a change again.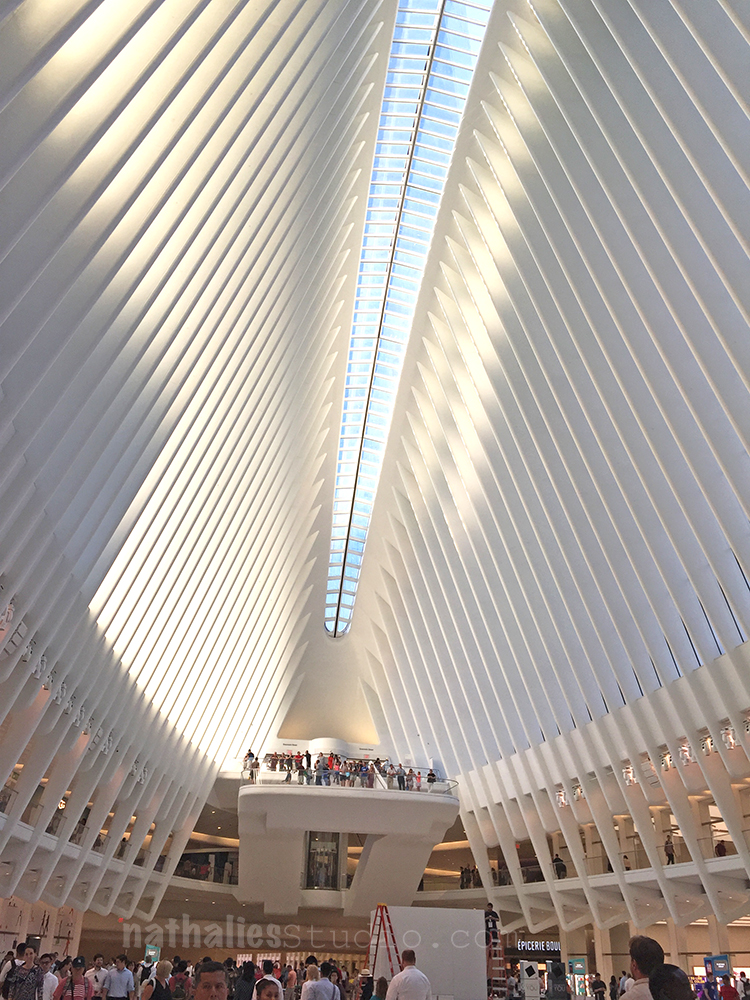 We arrived midday and to beat the jet lag, after feeding him a real American Hamburger, we went for a short stint into the city taking the Path -which only takes 10 minutes to the WTC station. 17 years ago I called from the station from a pay phone while in the States to learn that my godson was born. We visited the 9/11 Memorial and then took the ferry back from Manhattan to Jersey City.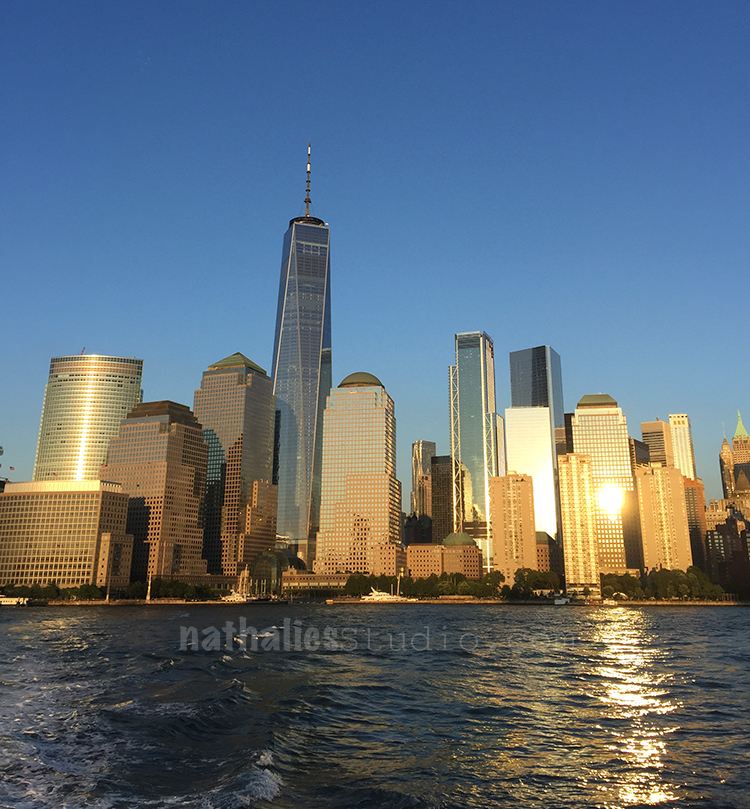 The next day we went to the Whitney Museum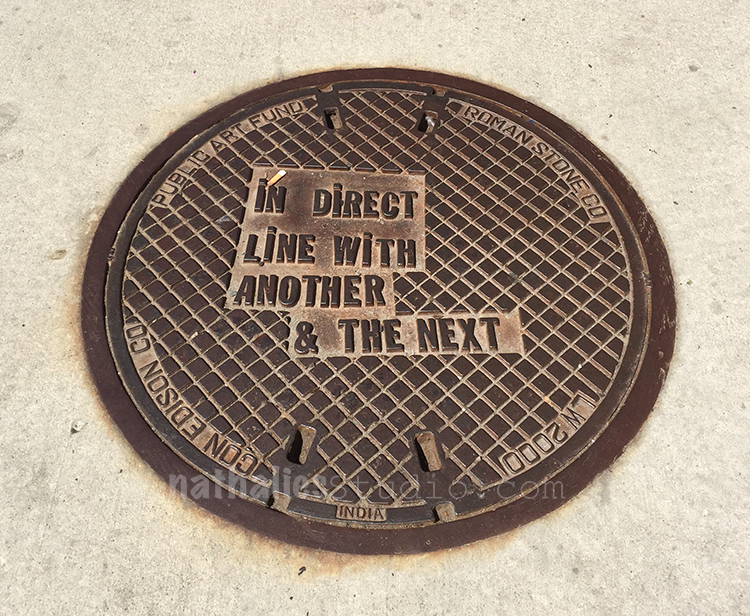 My godson really loved the architecture of the building.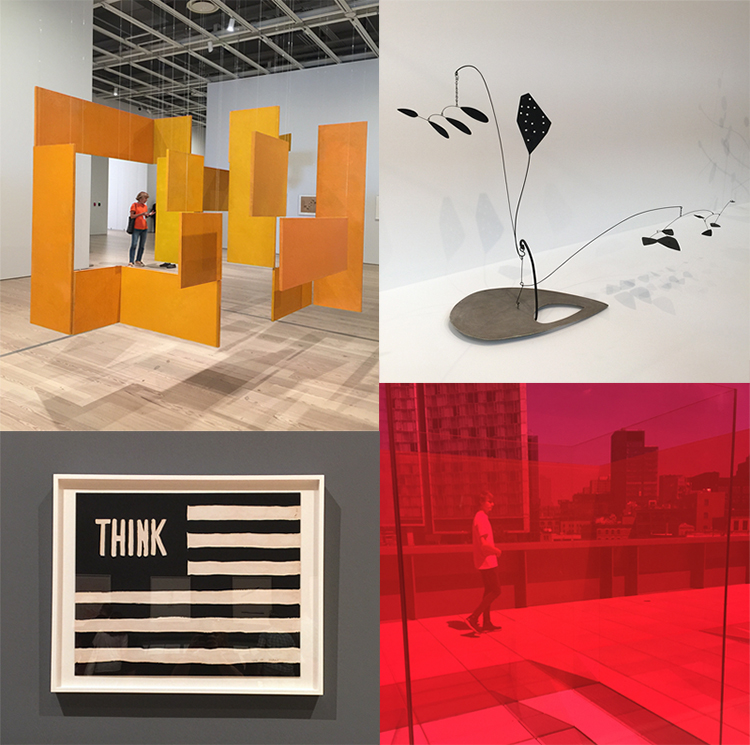 From there we walked a little bit on the High Line – such a cool place and such different view of the city.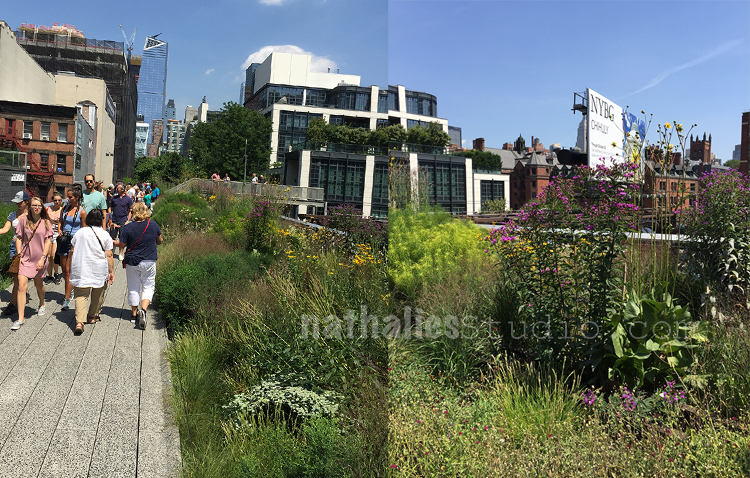 Then we visited The Ink Pad since my godson wanted to get some watercolor paints and fine liners he had tried out in the morning in my studio. He is a really good sketcher- proud auntie here. Funny enough we bumped into Seth Apter, who had just also come from the Whitney and The High Line (you see- this is the way to go ;) ) .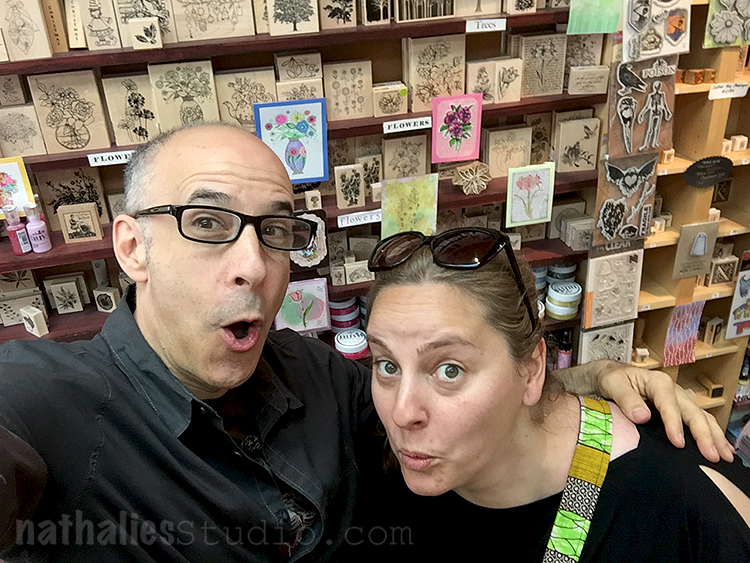 And then we had a nice lunch at my favorite NY-Style pizza places – Village Pizza – and yes- he did it right – no fork and knife :)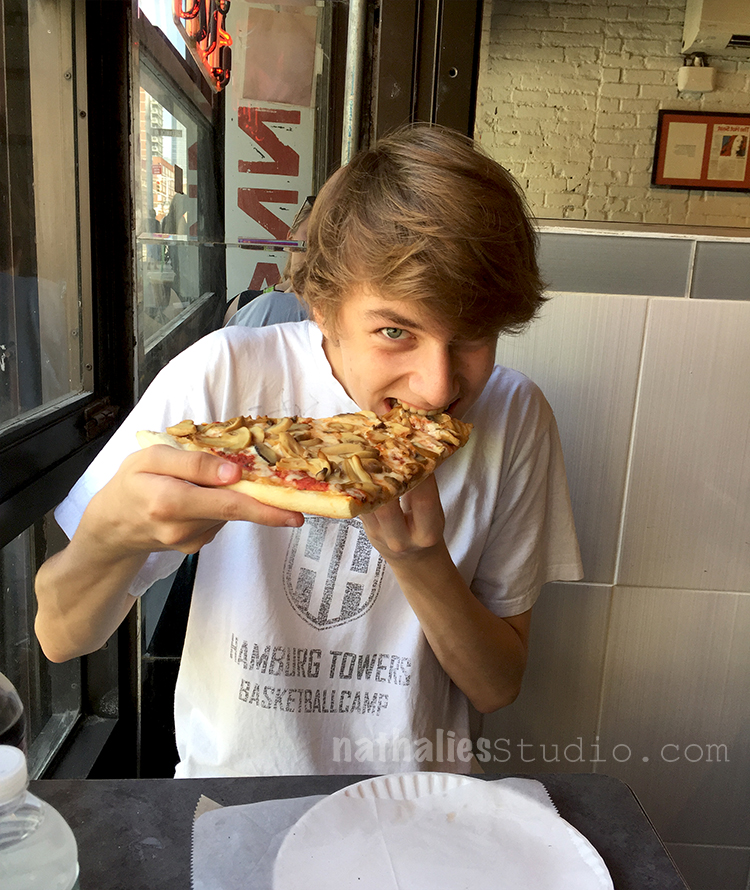 On the way to the Washington Square Park we stopped at a party supply store…because seriously guys…nothing screams AMERICA more than a place like that ;) We took some pictures in case he would decide to become a famous rockstar …you never know when you need an album cover ;)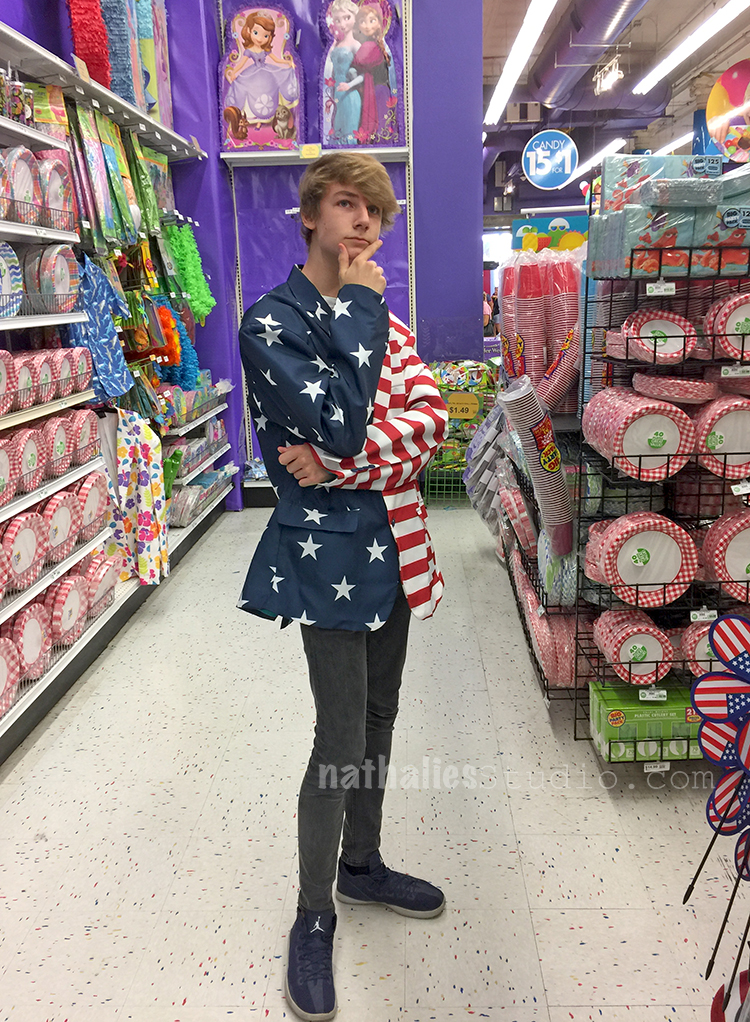 We then spent some time in the park watching street performers and people. It was HOT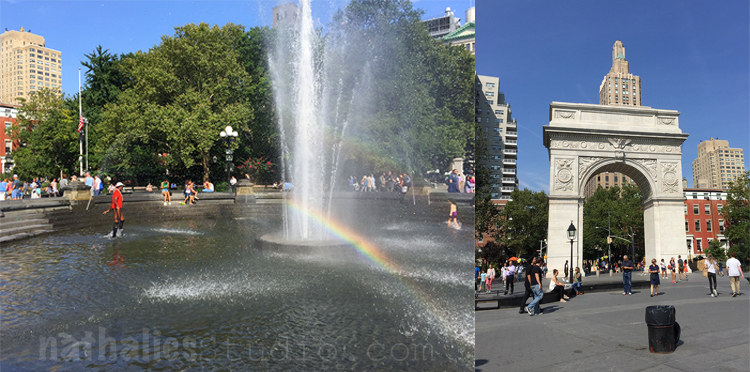 A little bit more walking on Broadway to see the Flatiron Building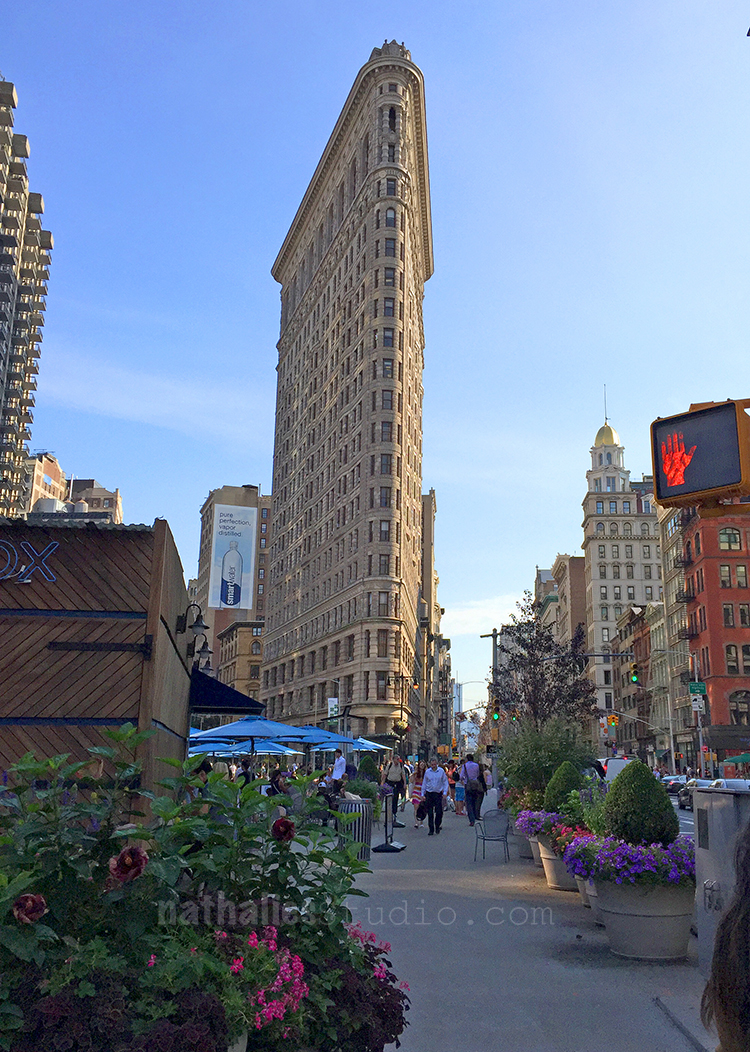 And the Empire State Building.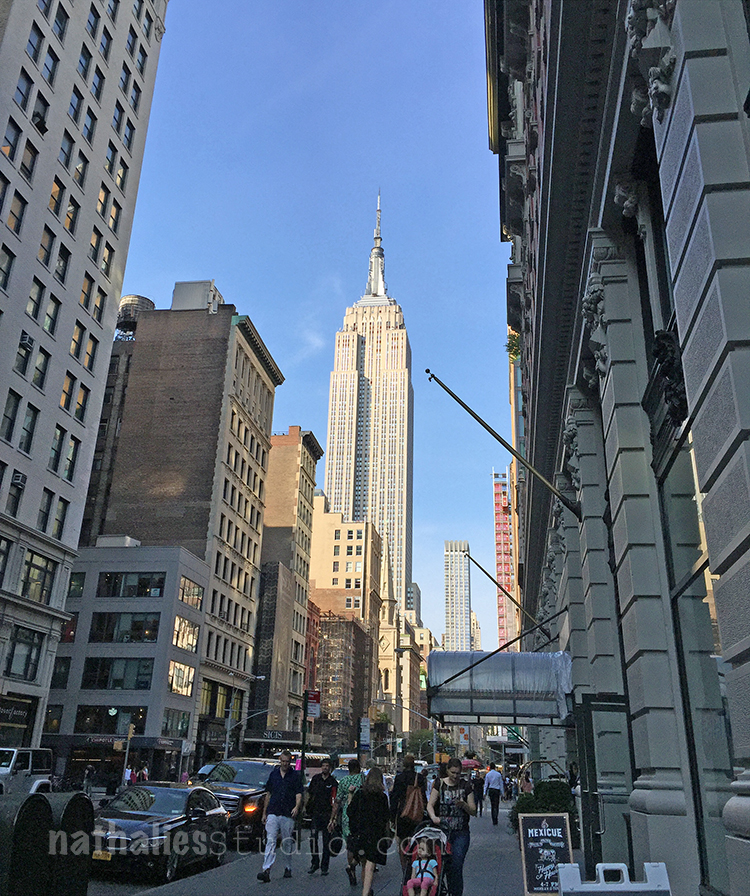 And of course we couldn't pass this photo option …oh – I love this so much !!!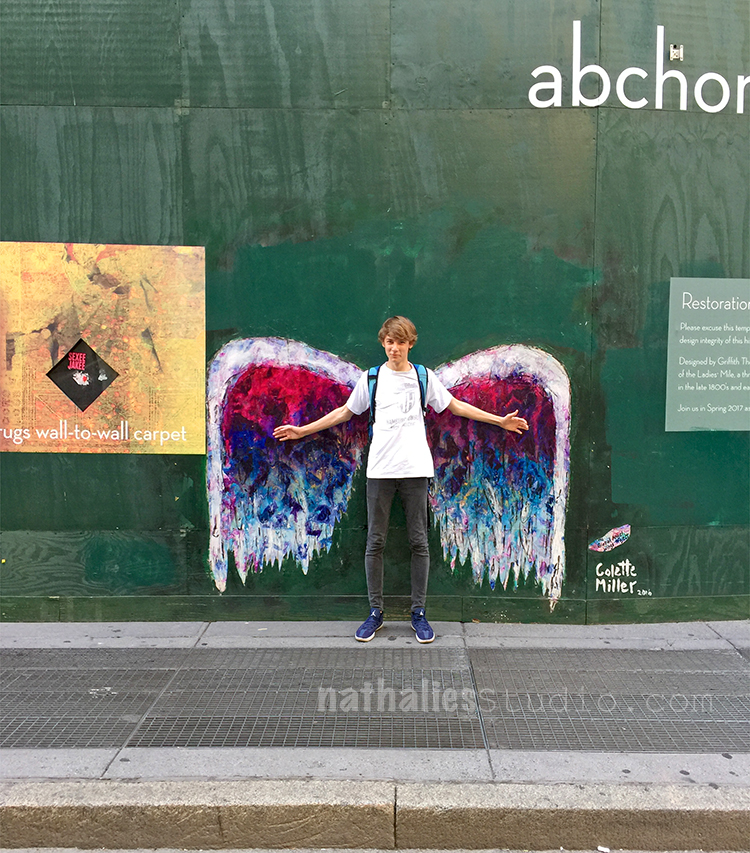 And then we waited for my husband at Union Square and watched more people …if you are offended by the sign …sorry not sorry !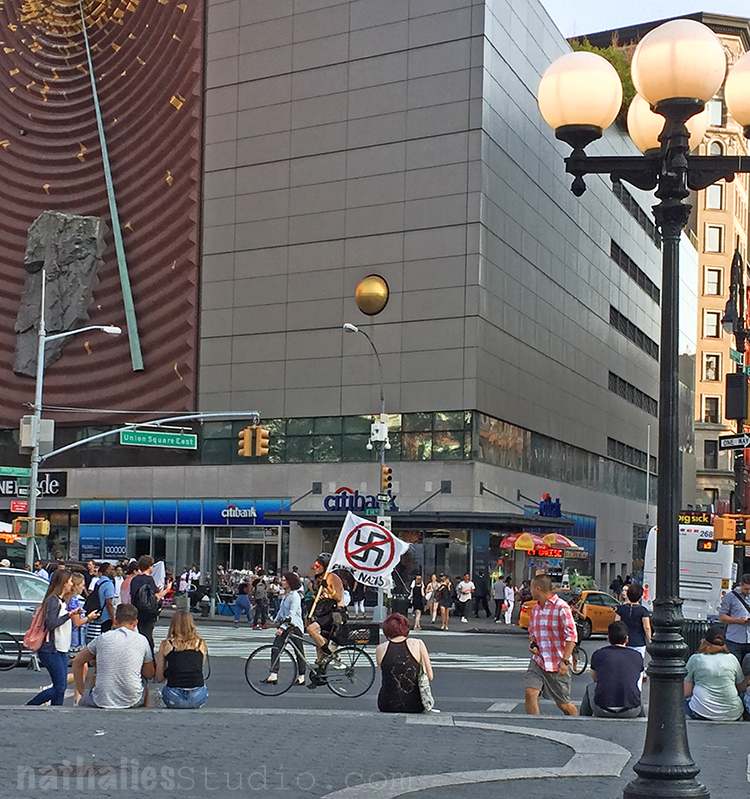 We took the subway to go to the Mets Stadium in Queens to watch a Mets vs. Yankees Baseball game. Pretty cool – you see the subway in the background, planes are flying over your head and you are just have a good time. Well – the boys did – they both played baseball when they were younger …I …to be honest…well…let's put it that way…it is a biiiiiiittttt lonnnnnnnnggggg – but ok , my feet were pretty happy to sit for hours and hours- LOL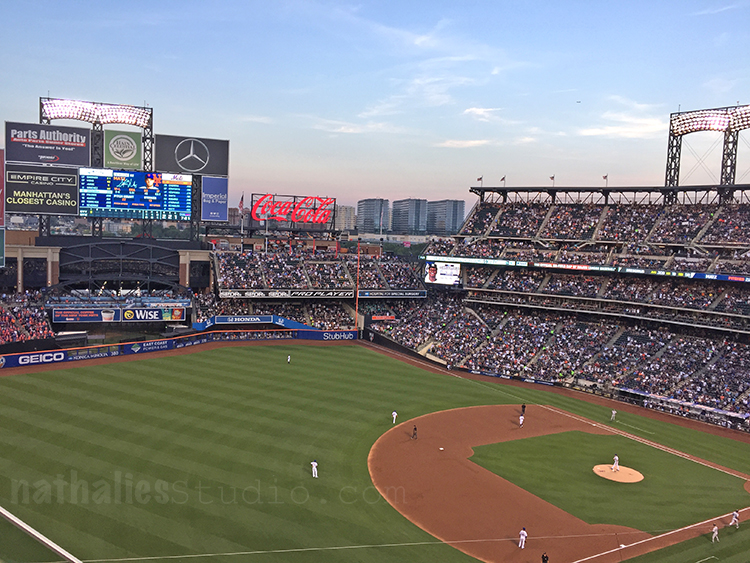 The third day was a bit tough as it was raining quite bad and it was really humid. We went to the Guggenheim Museum (more later)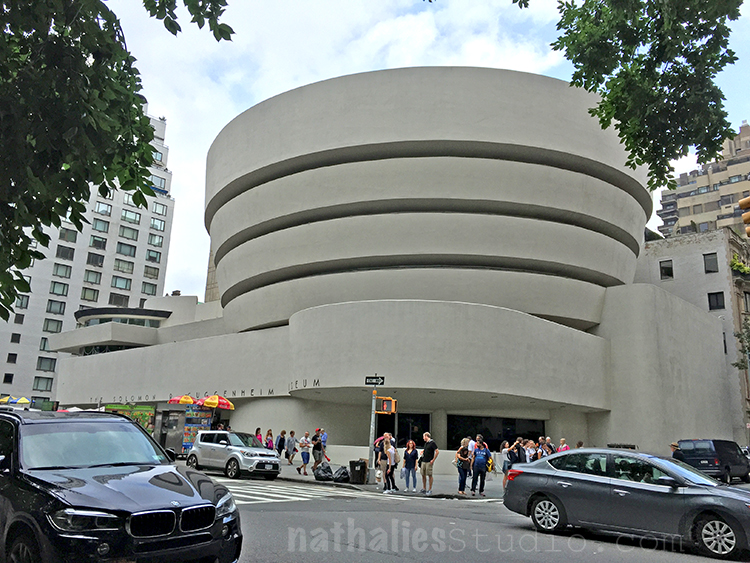 and walked from there all the way though the Central Park – my godson loves walking as much as I do and hey- if you want to see NYC – that is the way to GO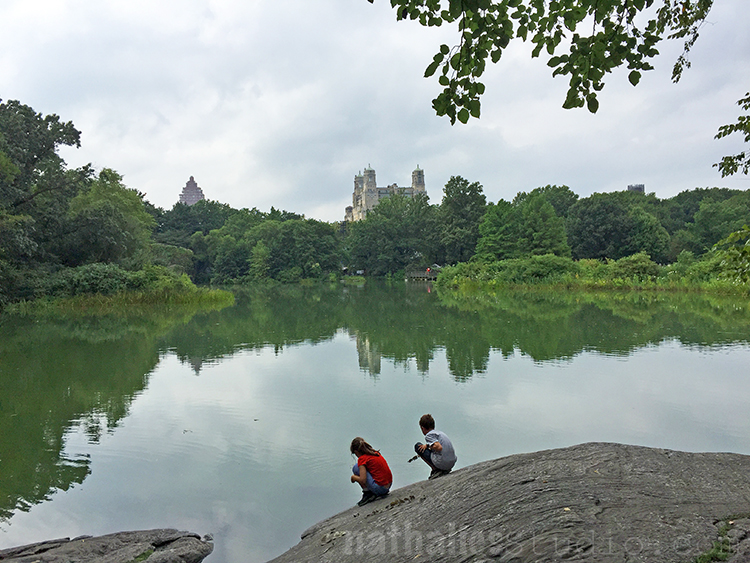 typical street sighs …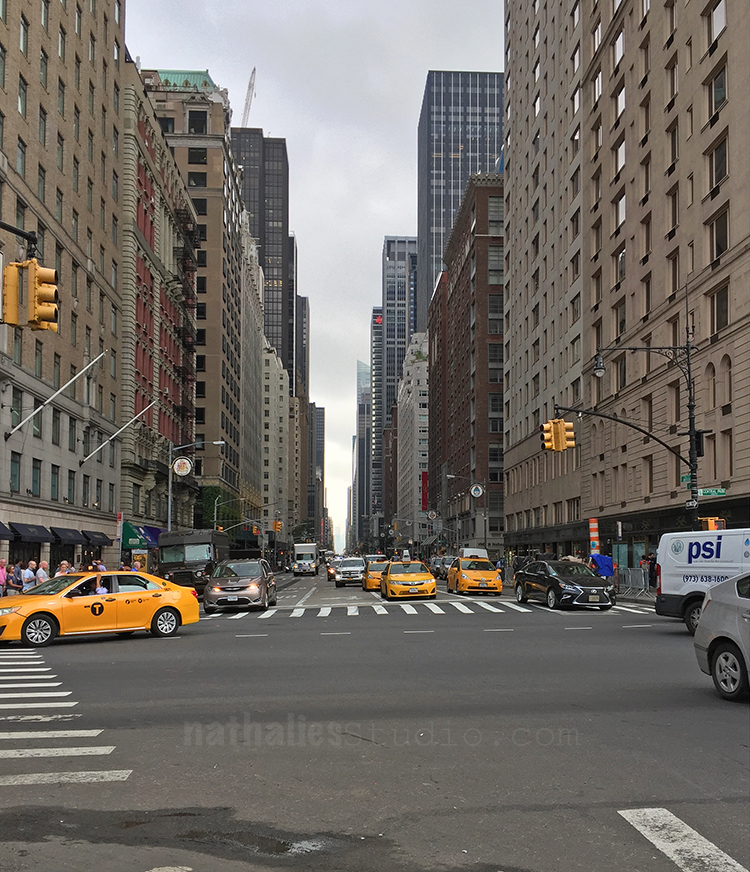 Oh well and then …I had to do the REAL touristy thing …the thing I HATE …and which probably most New Yorkers hate …walk through Times Square but ok…you see, I really really love my godson, so I suffered through it since he wanted to see it ;)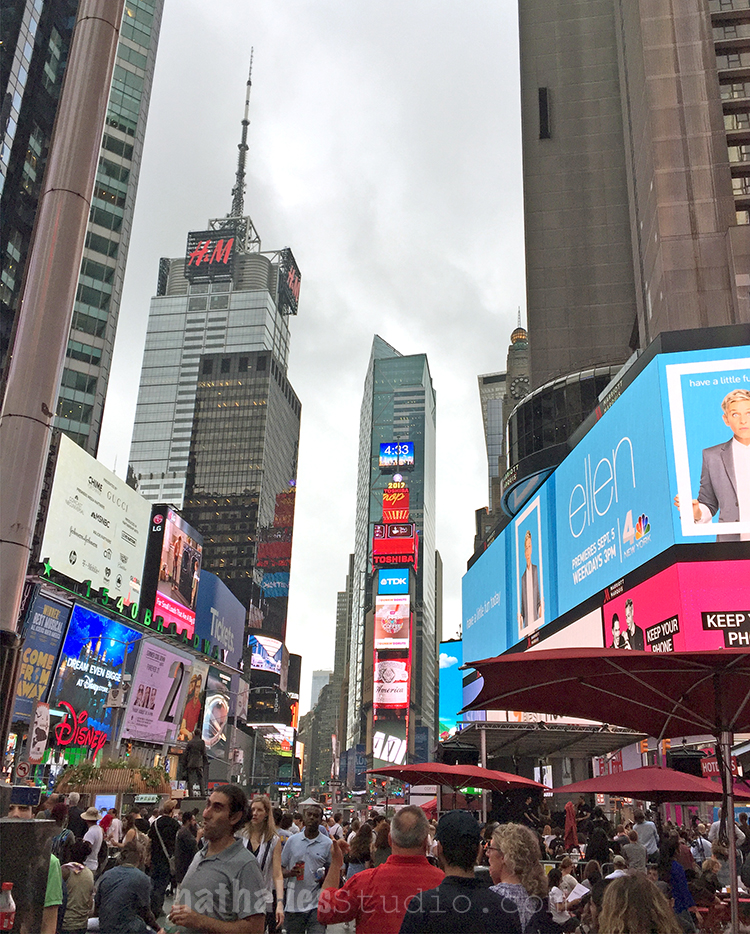 We went to the movies for the evening- which was also.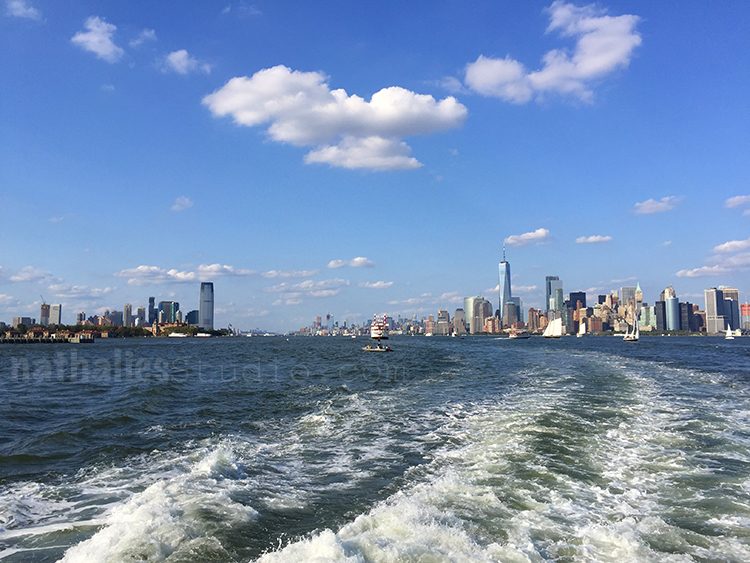 On Saturday after the boys did a kayak tour on the Hudson River …yes …you gotta check it out – my husband does it all the time -it is organized by the Park Rangers at Liberty State Park and if you want to do something really cool that most tourists in NYC don't even know about – there you go ;)
We then took the ferry to go to Ellis Island – which is especially interesting since my godson and I are from Hamburg, where most immigrants embarked from to go to America.

We went to see Lady Liberty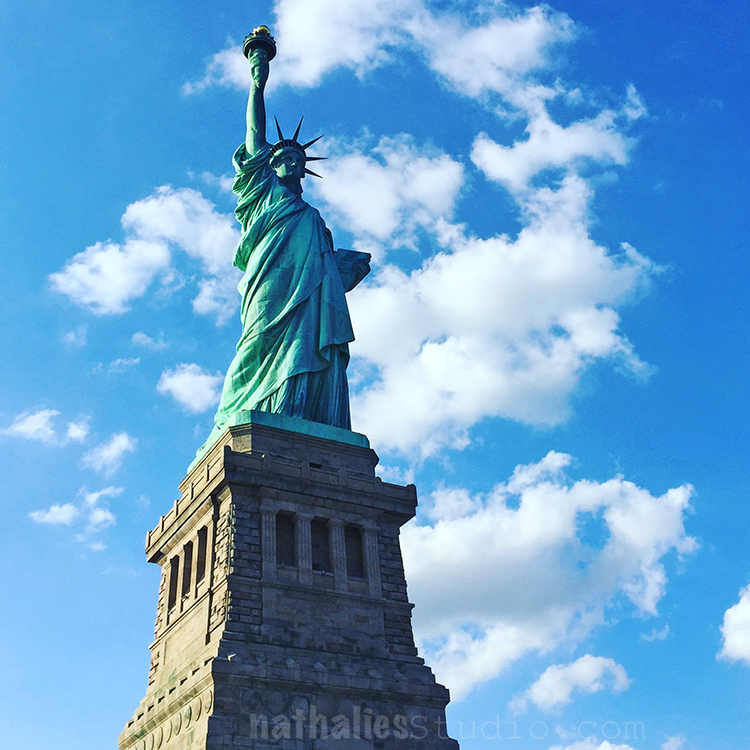 and after a nice dinner we fell to bed. Sunday we went to the Great Falls National Historical Park in Paterson and visited friends in the burbs …something different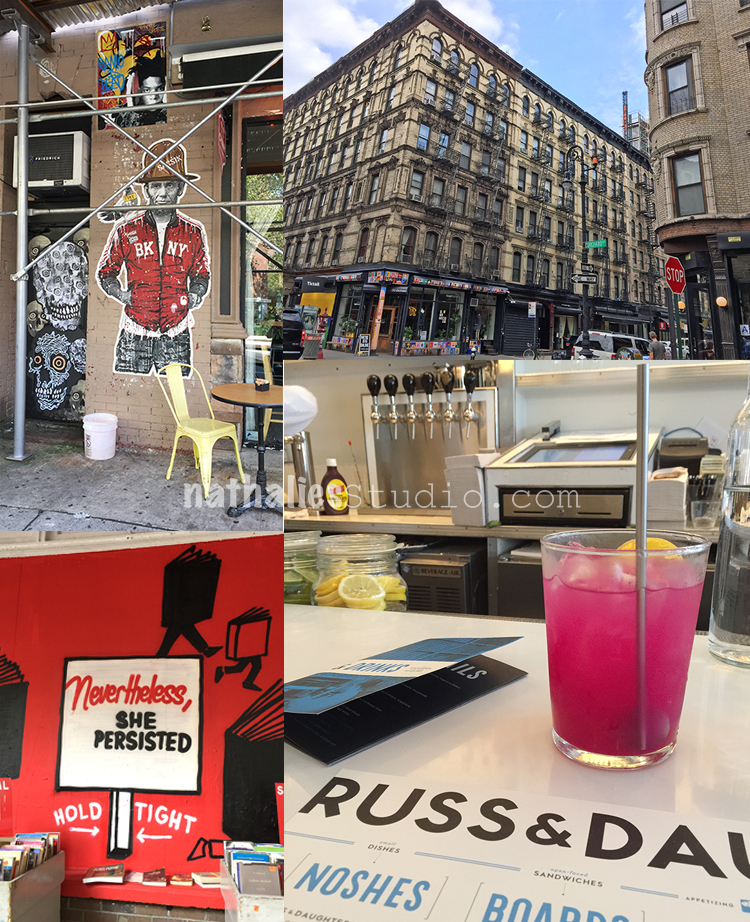 Monday we had a really late start and we went to the East Village. We spent a lot of time at Strand Book Store – a heaven for book lovers like my godson and me. We also had the most delicious dessert at Eggloo – I am sorry I have no photo – but boy oh boy…yummmmmieee. Watched the partial eclipse, had a drink at Russ & Daughters and did some shopping …you know things teenager want ..sneakers, hoodies…and more ;)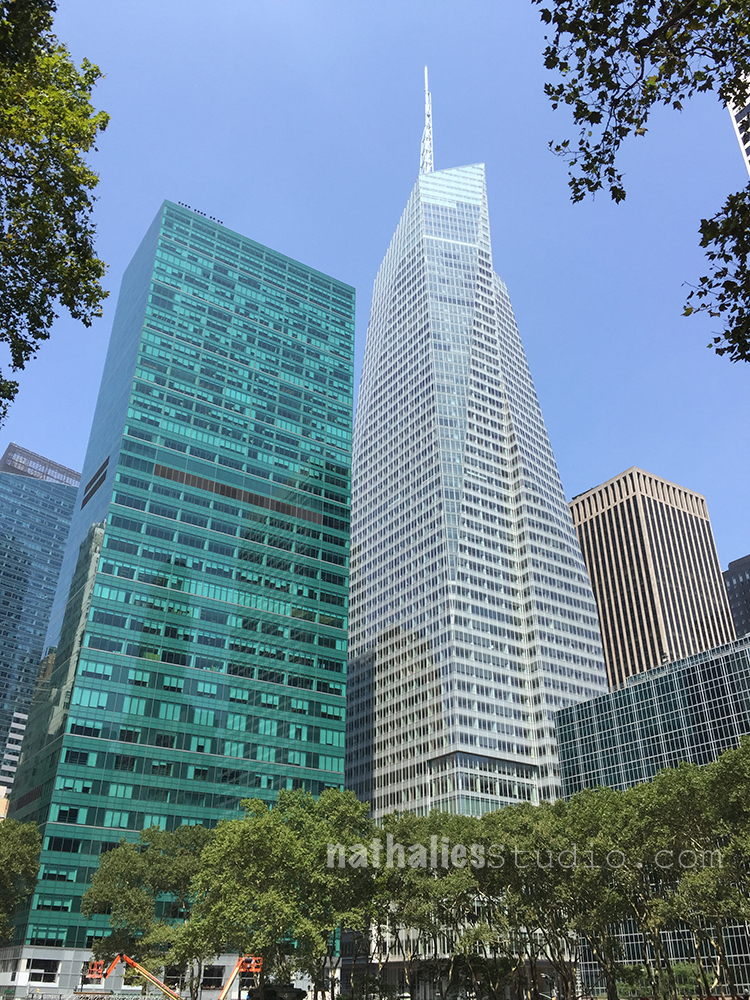 The last day we went to Bryant Park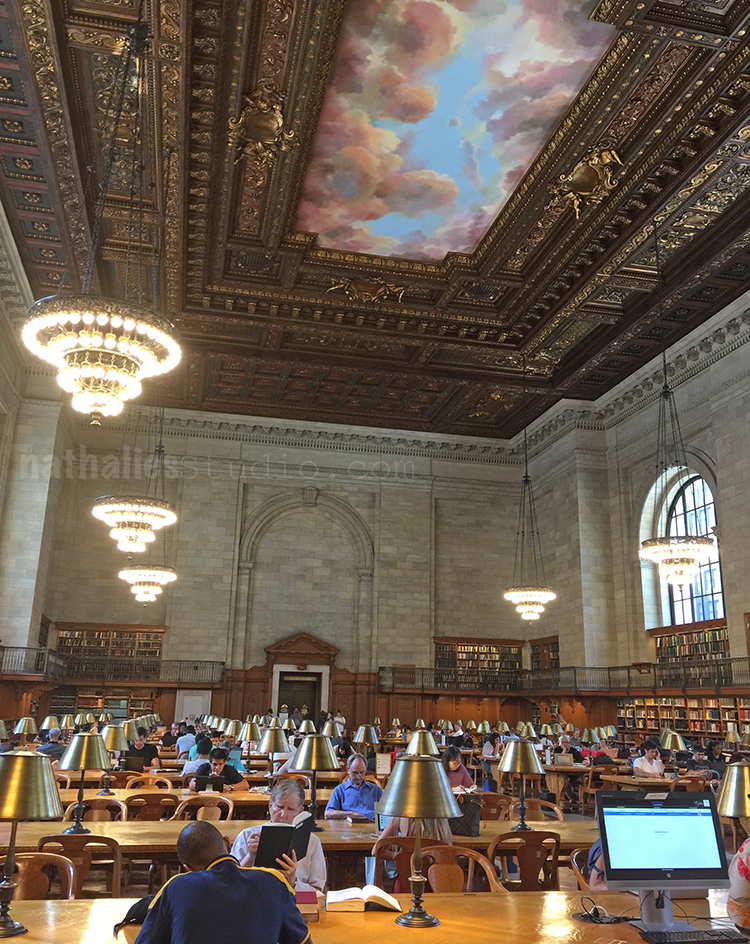 and the New York Public Library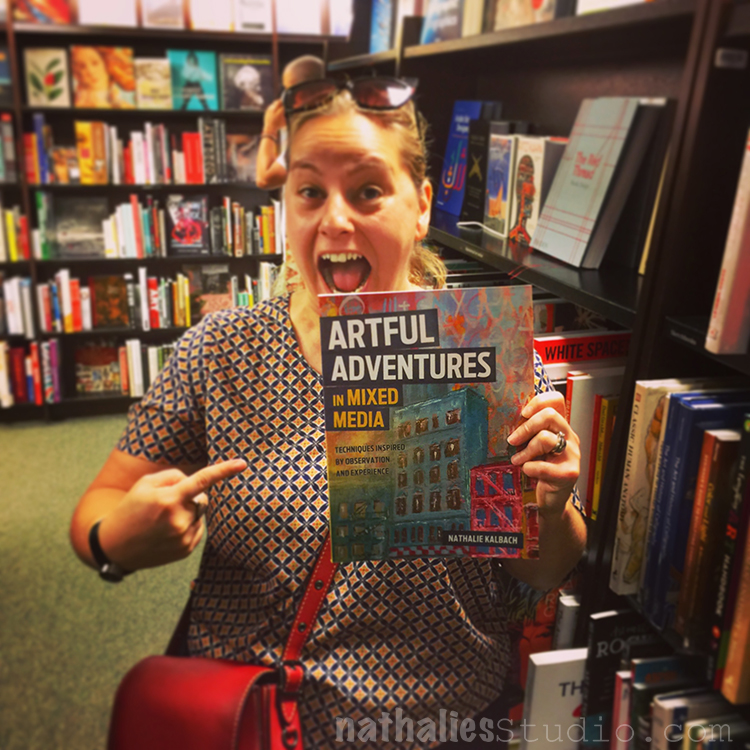 and stopped at Barnes and Noble on 5th Avenue to discover my book Artful Adventures in Mixed Media in the shelf- which made me slight geek out – LOL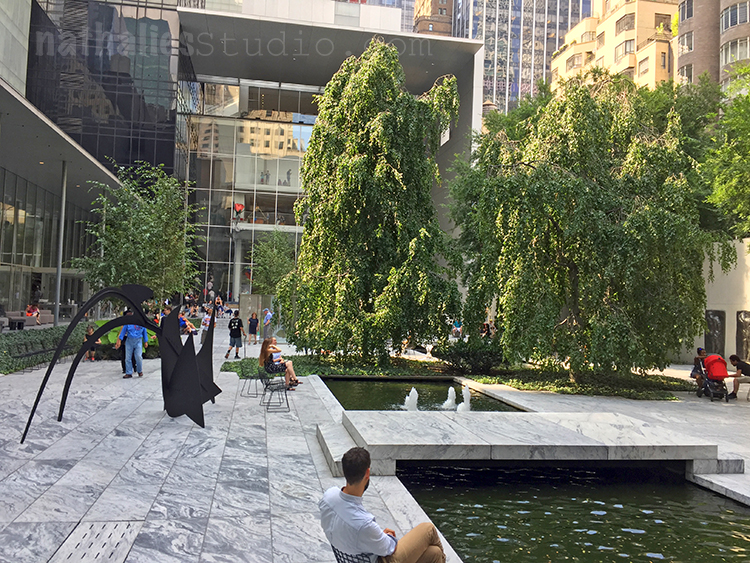 And we visited MoMA to see Rauschenberg and the Frank Loyd Wright exhibition as well as the permanent collection. My godson told me he loved MoMA most for the art, the Whitney for outside terraces and gallery representation and Guggenheim for its cool inside architecture – a mixture of all three museums would be his "perfect" museum :)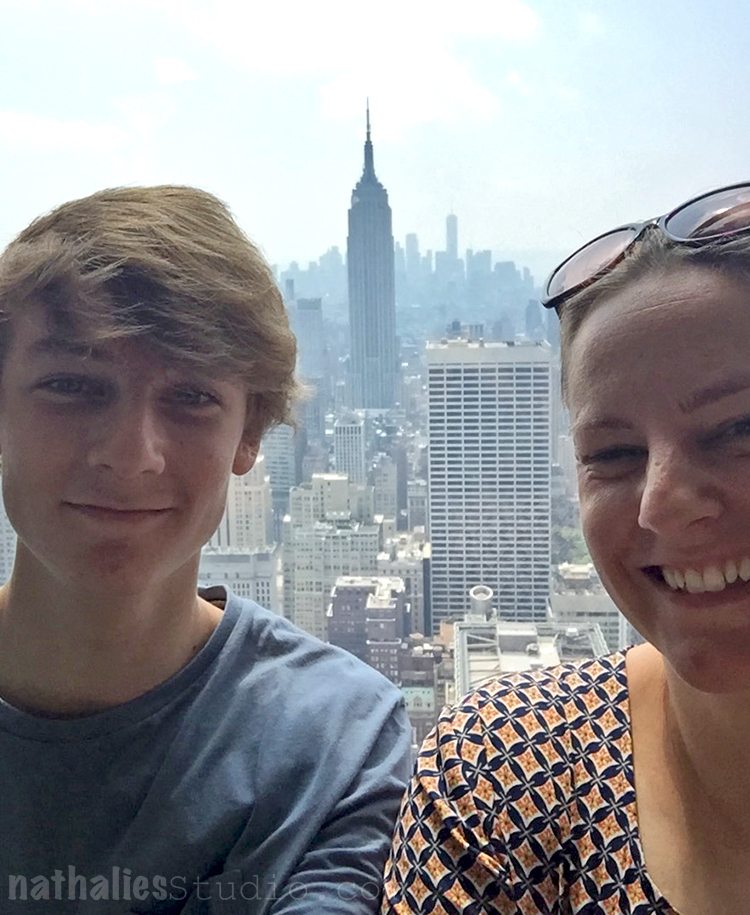 We topped the day off with the Top of the Rock at Rockefeller Center .
It was so much fun to have him. I think my favorite part of his visit was seeing him taking the city in for the first time – the wonder and the excitement – untamed and raw – it was so cool . It was an energizing visit- …well – my feet still think differently- LOL. Spending so much time with my favorite teenager was pretty pretty cool ;) Hey and L. if you read this …thanks for the good times – love ya! P.S.- hey- those photos of you were approved by you- no whining ;)