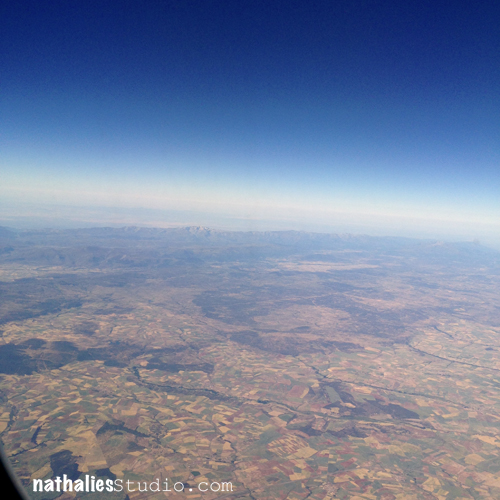 I am back from my Europe workshop tour just to leave for another Workshop in Dallas in a couple hours :) But how about I finally share some photos from my four-country trip?
DISCLAIMER: This Blog Post contains a picture with a naked statue – some might think of it as totally inappropriate – but it is called ART . If you have a problem with art, you might be better off looking at something else . Don't email me to complain, don't visit my blog anymore because I might post things like this again and for sure shield your precious kids' eyes !
I arrived in Spain, Madrid and was picked up by my wonderful friend Cuchy. I loved this statue by Fernando Botero in front of the Madrid Airport.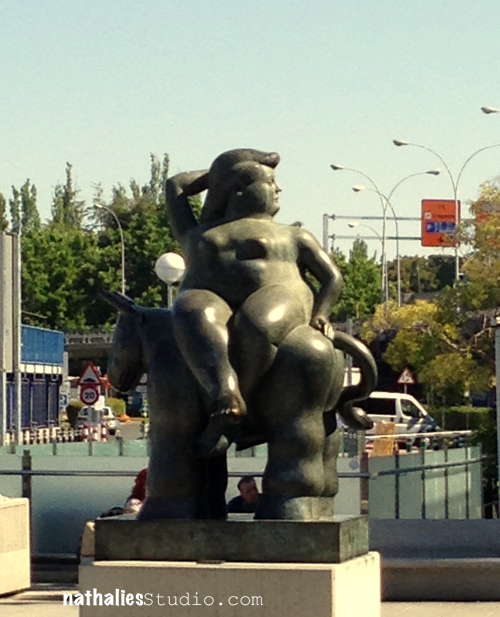 I used the first day to adjust to the time difference and mostly filled my belly with good food and hung out with good people :)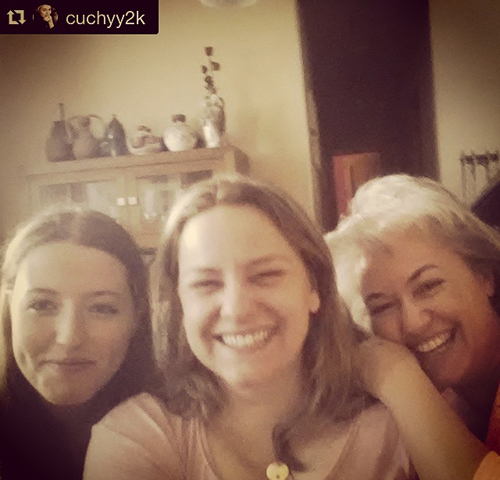 The next day we took the train to Toledo – prepare yourself for a major picture overload as I really loved it there!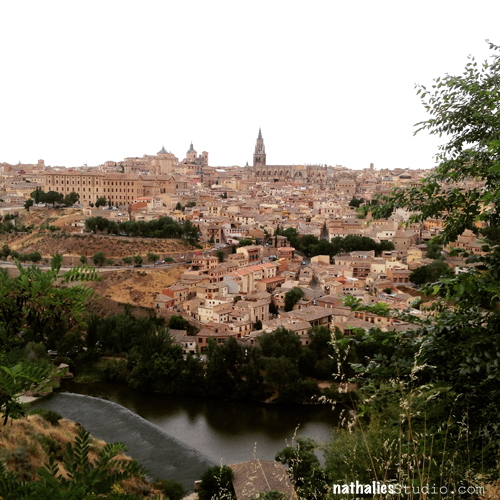 A city with a history of more than 2000 years …yeah that is what we call old in Europe ;)
Since the Festival of Corpus Christi was coming up , the streets and houses were already decorated.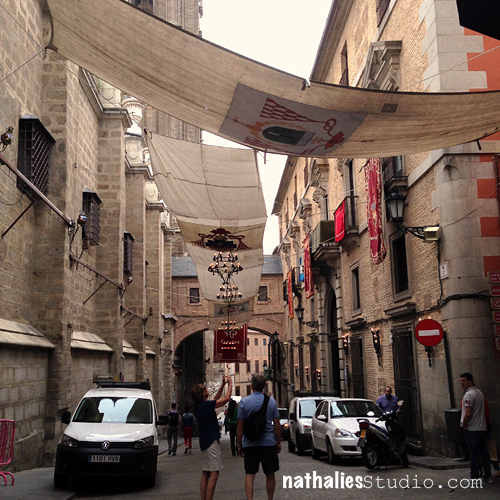 The first stop was the Cathedral of Toledo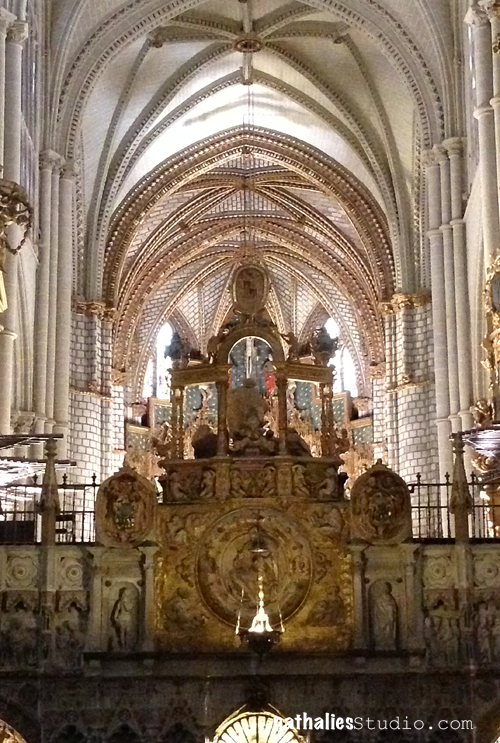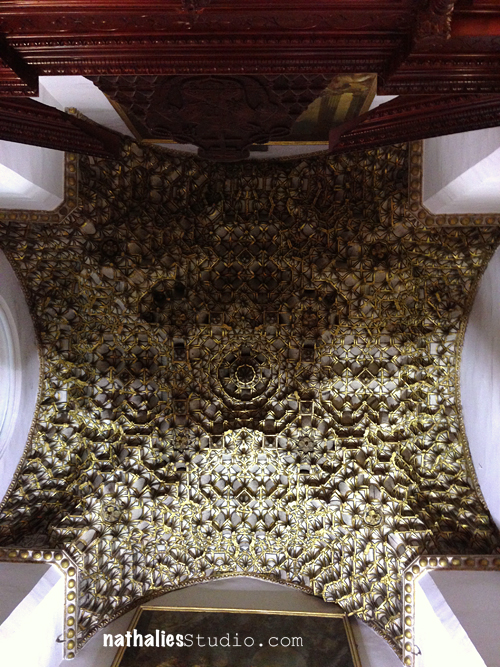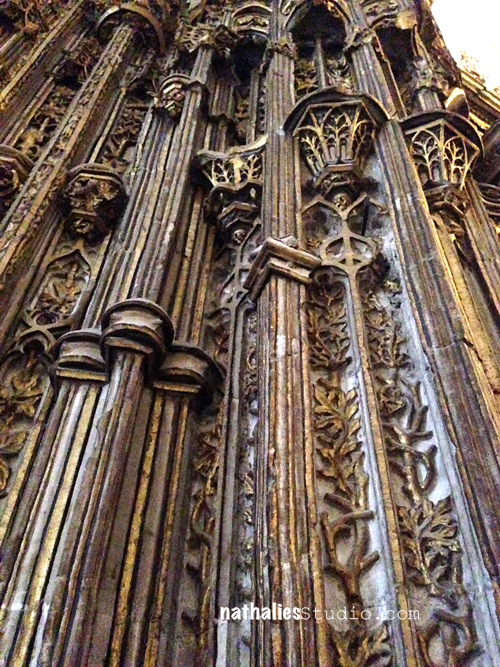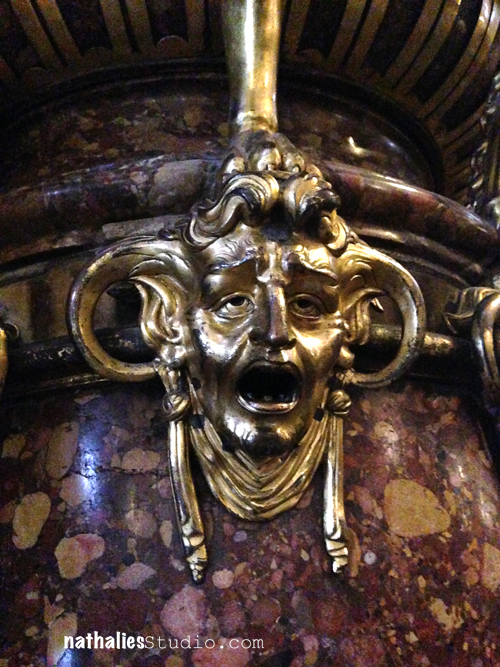 The Sacristy ceiling painted by Luca Giordano – he used both hands …and it took only four years – insane!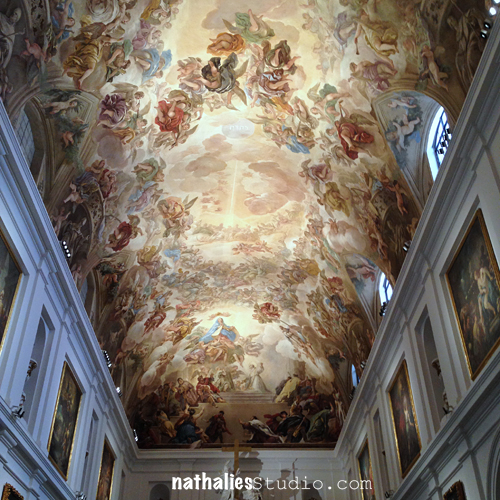 Altar Piece painted by El Greco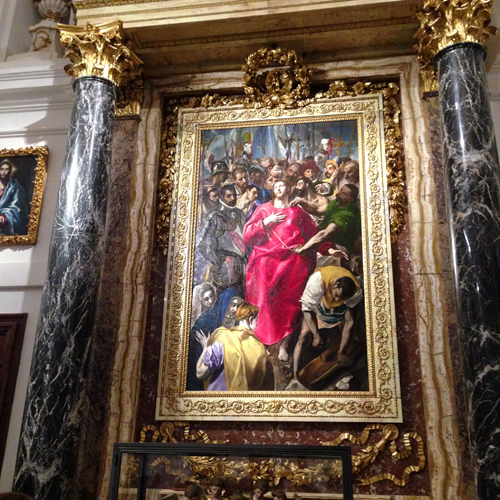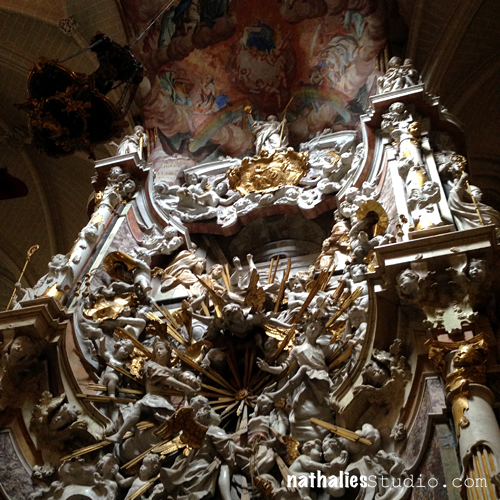 After a nice stroll through the city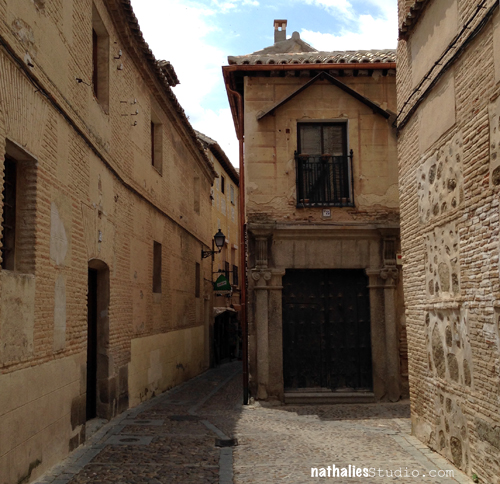 we went to the Synagogue of El Transito – beautiful stucco and details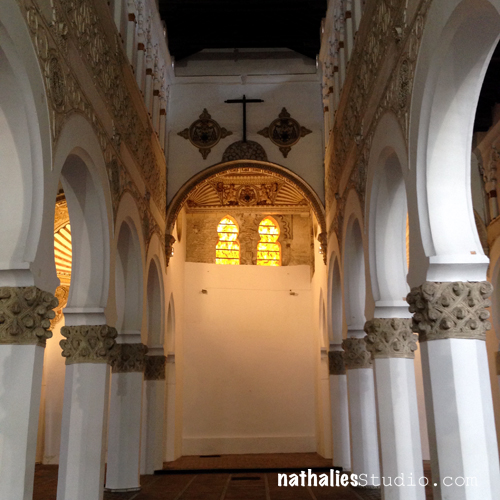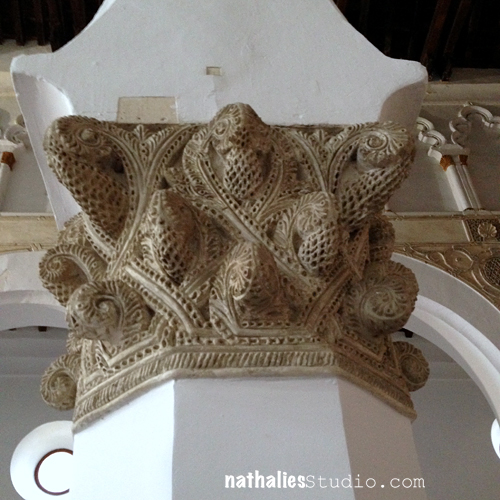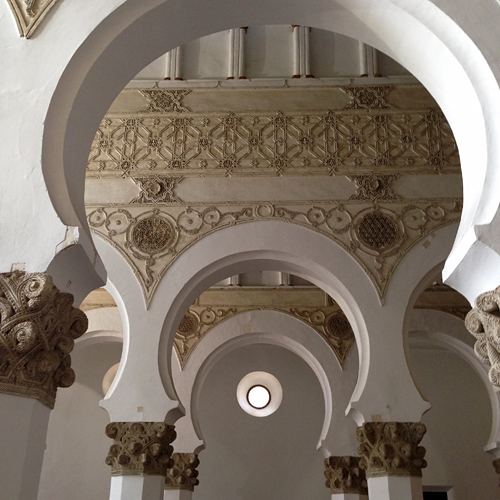 Next we stopped at the Monasterio de San Juan de los Reyes, Toledo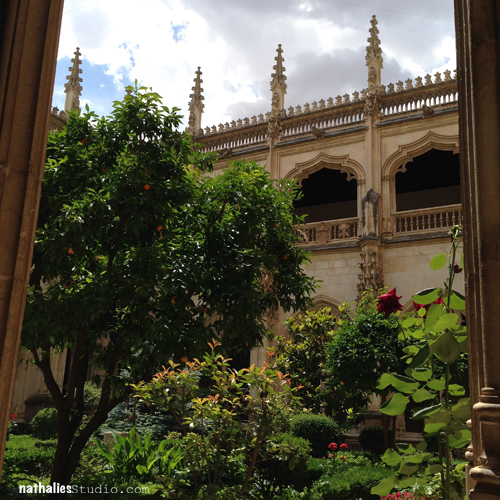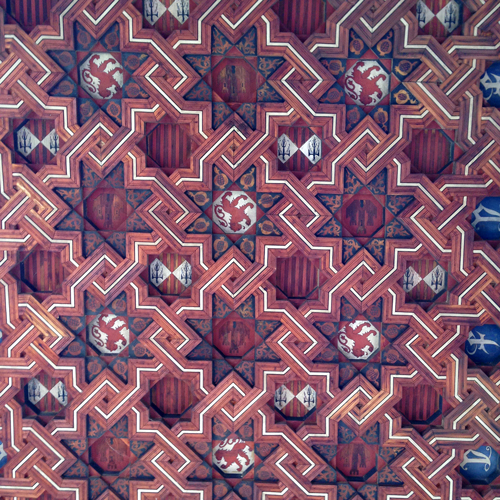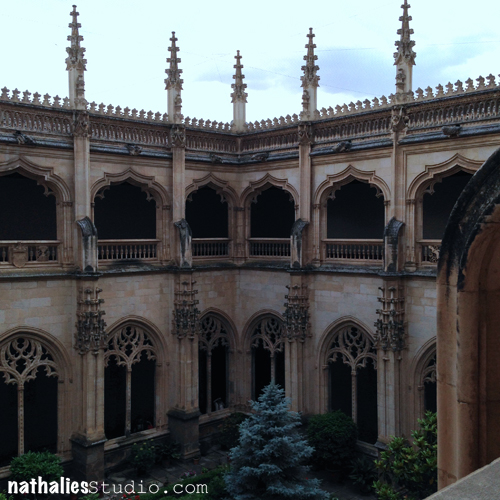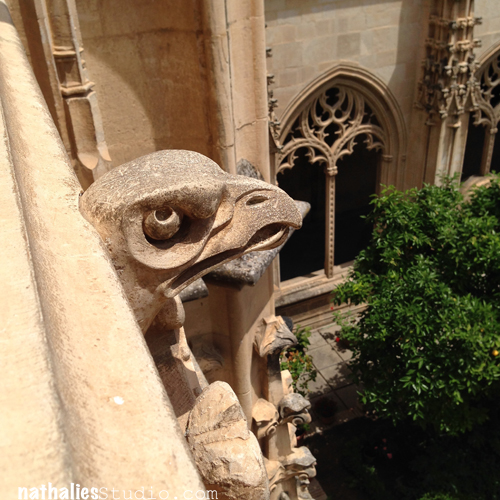 And just before an epic thunderstorm started  we made it back to the train station …of course not without taking a "where is Nat pic" ;)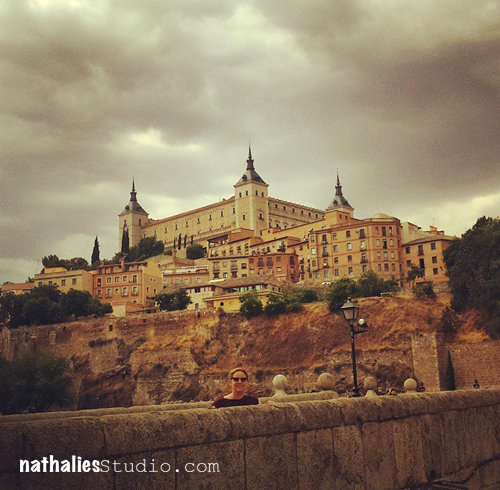 That was a pretty good start of my trip – next up are some pictures of the awesome Art Mesa Workshop – we had so much fun :)