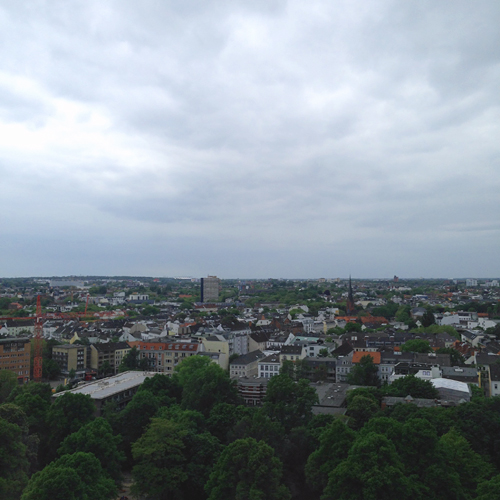 After Art Mesa in Madrid, Spain I flew to Hamburg, Germany for 3 days of Fun, Friends and Food. It was quite crazy with every two hours a different place and friend to visit. That was the good thing – the bad was, that the summer was basically missing. I don't think I saw the sun in the time there -and I had to buy a warm rain jacket – and shoes (ohhhh to bad – LOL)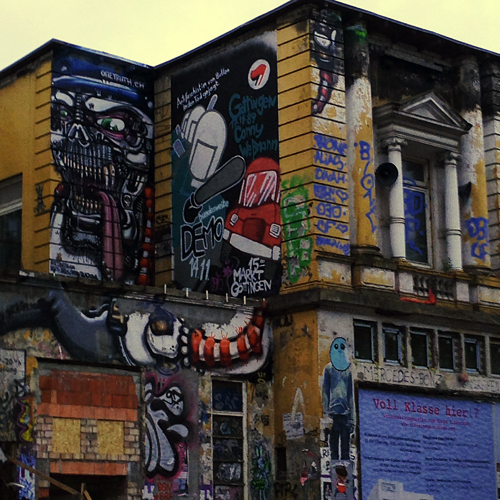 Staying in my old hood always makes me happy. For some it is a nightmare for me it is "home"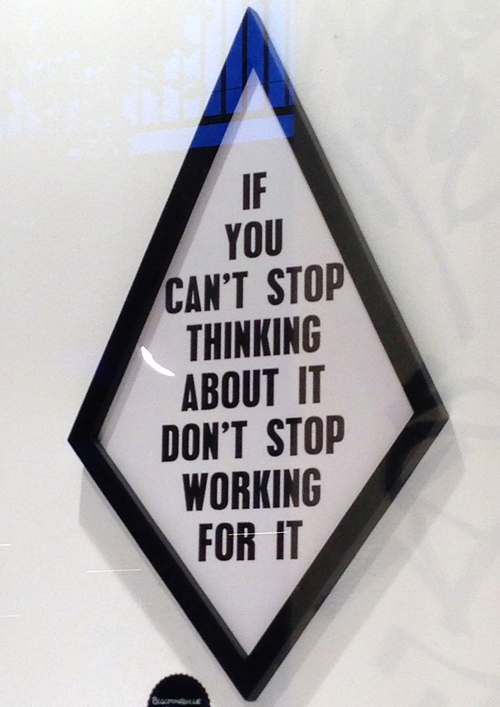 Fun sign – I liked it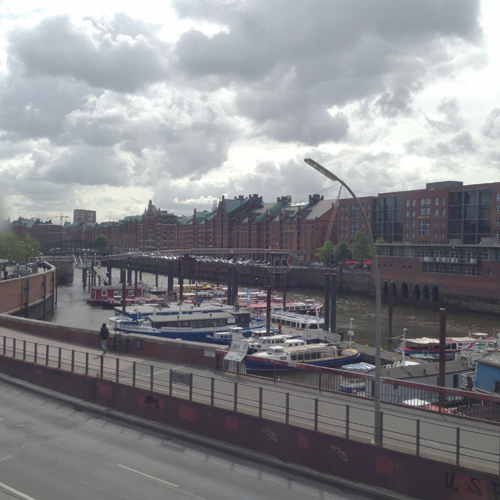 Best subway ride going up alongside the harbor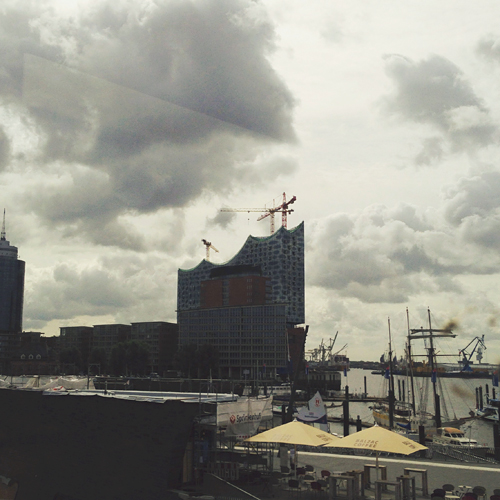 The Elb Philharmony – also seen from the subway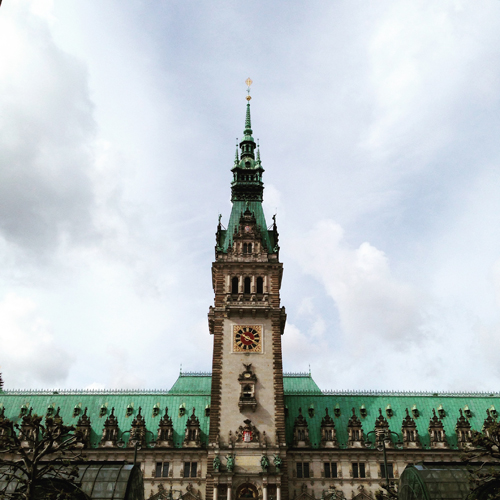 short fly by at city hall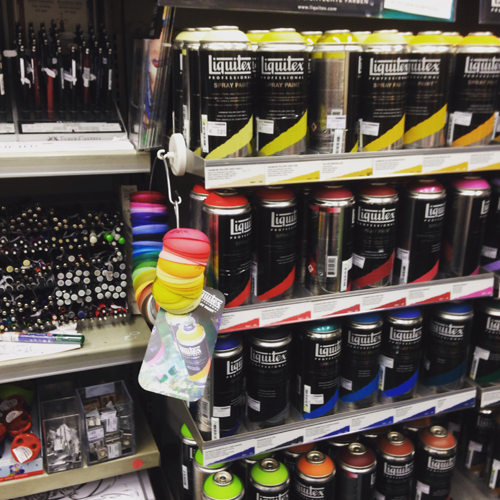 and my favorite office supply store Büromarkt Hansen – family owned – which also carries all those yummy Liquitex Spray Paints !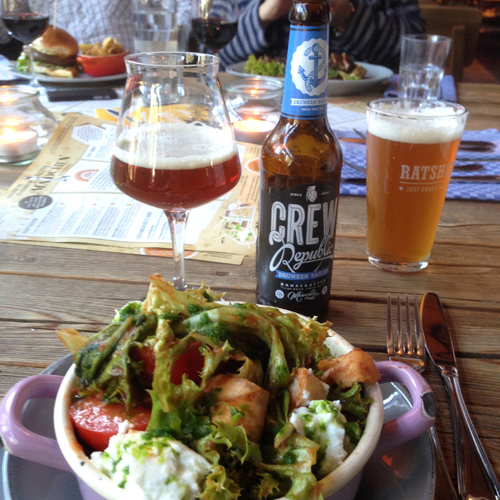 Did I say food? Oh and of course a little beer – yep – we are in Germany after all.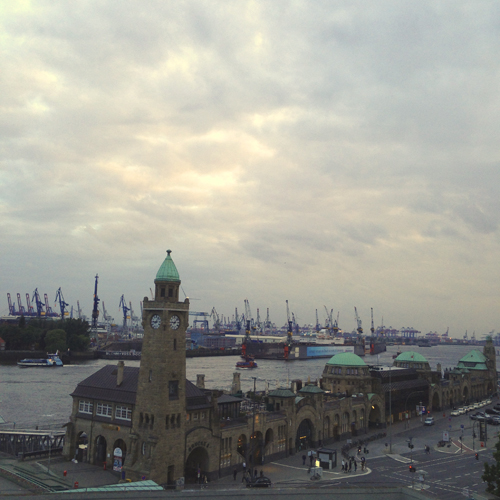 A walk at the harbor after dinner with a friend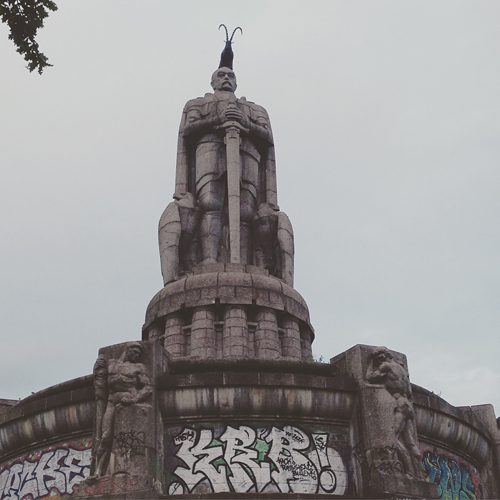 And good old Bismarck crowned with a capricorn. A nice art action to criticize the way some antiquated and right groups in Germany use Bismarck and his Monuments for a weird personality cult.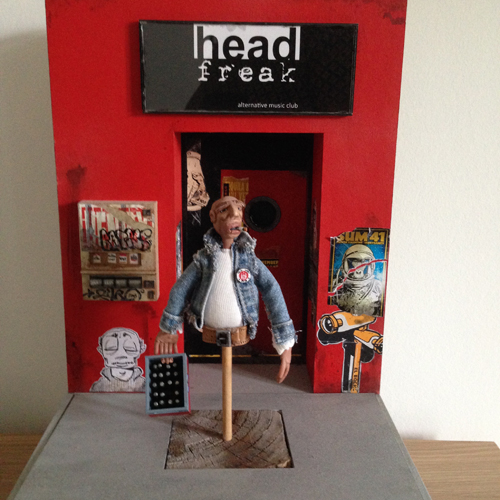 Fun decoration piece at one of my friends house.
And that was it from Germany – next up is my trip to Finnland ;)