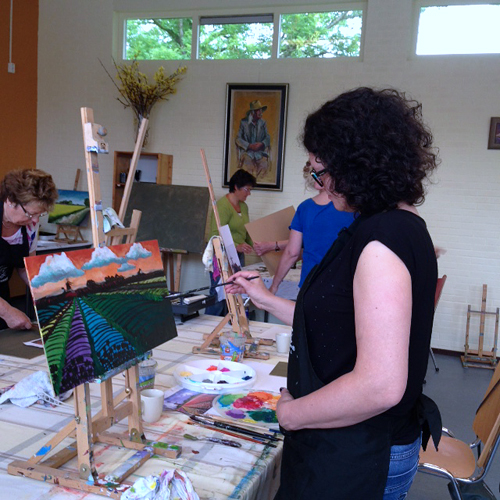 It was so good and so much fun to spend 4 days at Birgit's home in The Netherlands. We know each other for about 7 years (we can not totally figure it out) and we have taught so many times at the same events, shared rooms at CHA, chatted and over the year we really bonded as friends. After Birgit had been at my place last year now finally I got to see her home and meet her family which I essentially saw and hear growing up – but not in real life so far ;)
Besides going to the Groningen Museum, Birgit also took me to her painting class.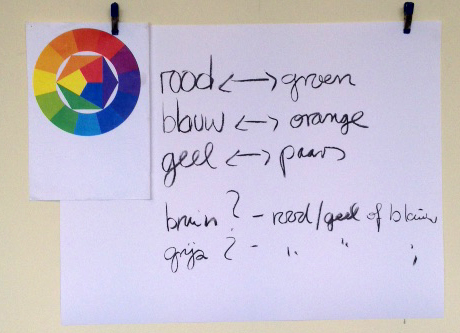 Oh goodie- a color wheel in dutch :) But there was nothing to worry- Antje Sonnenschein the artist and teacher is German- I was in good hands. De Ploeg style was the topic of the several week long class- and I had a good time starting a painting of a windmill in Birgits home town Winsum.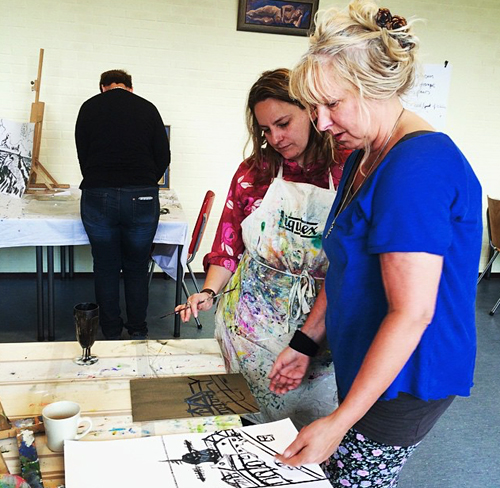 Here is how far I got in the class – I will still have to work on it here- but I like it. And I did learn some great new things in the 2 hours and was very inspired and relaxed. I wish Birgit and I could do this more often together.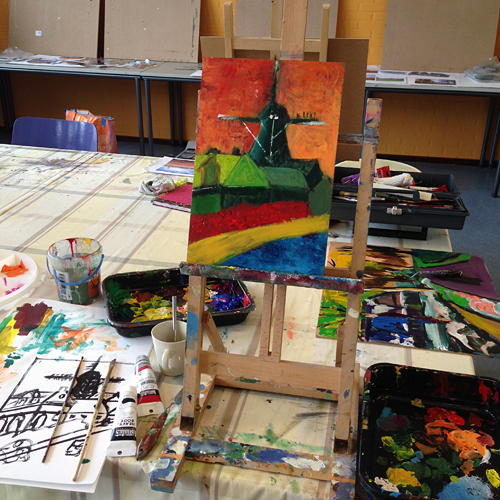 We did hang out a lot and just chatted and once in a while we took the bike and went grocery shopping.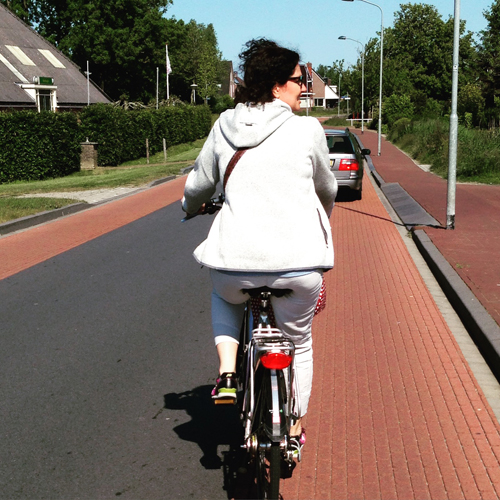 Where I learned the word for sausage …I might not get the spelling right though ;)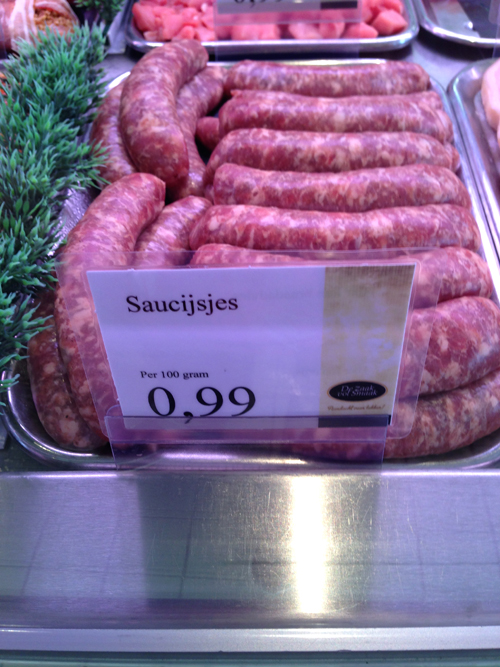 And met Marlijn  – who has excellent shirt taste (take that, Julie!- LOL)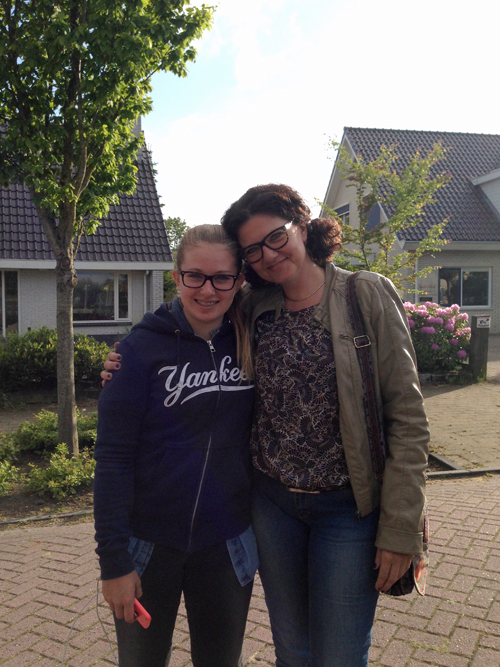 And how do Dutch Students move from one place to the other? – Well ….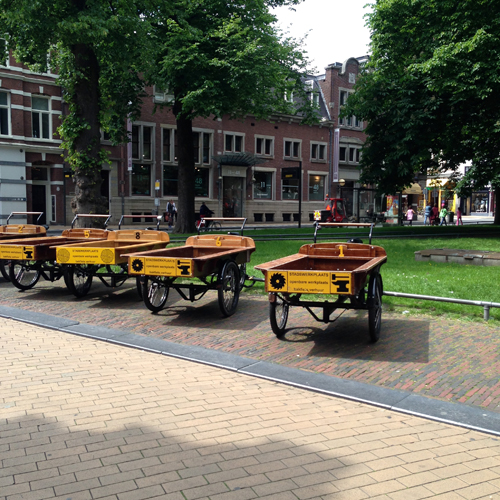 Birgit in her amazing studio after our day at the H.N. Werkman exhibition.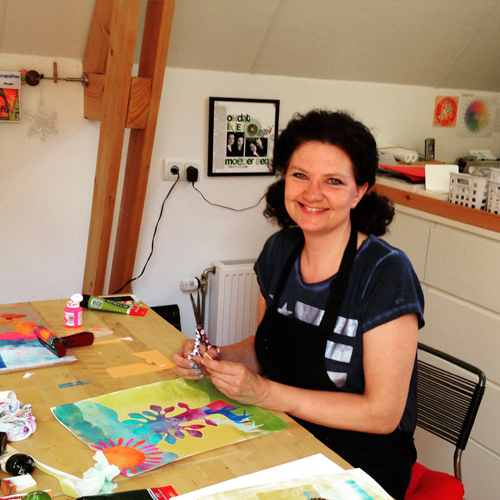 Enjoying Dutch humor when it comes to signs regarding natural needs of animals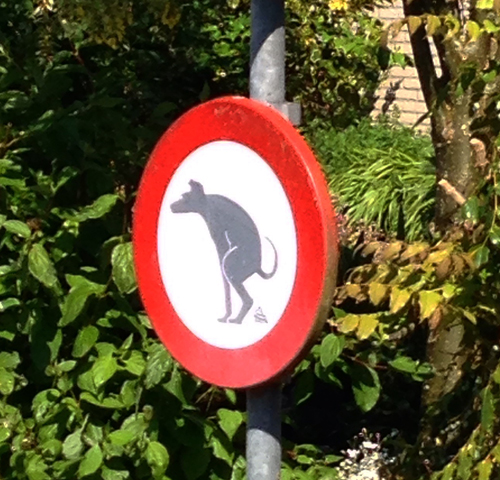 and human beings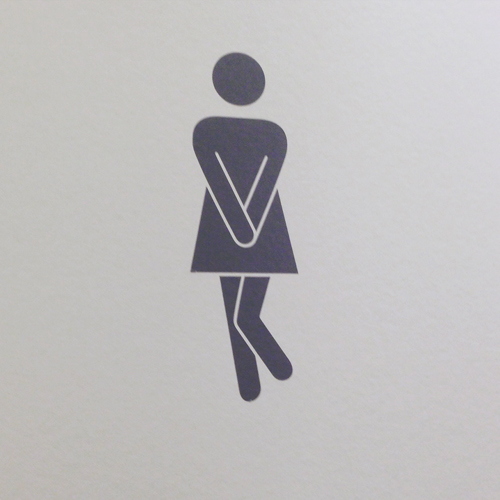 Looking at more windmills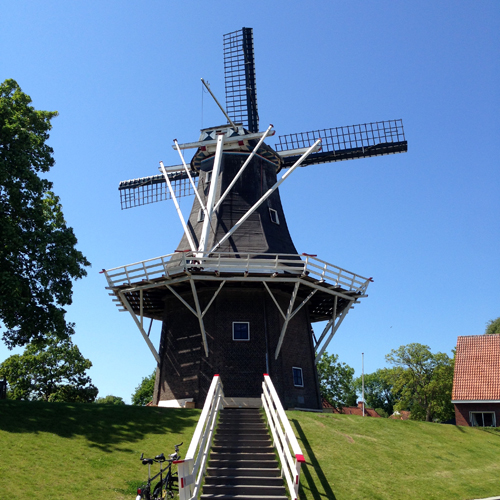 and enjoying lunch at a canal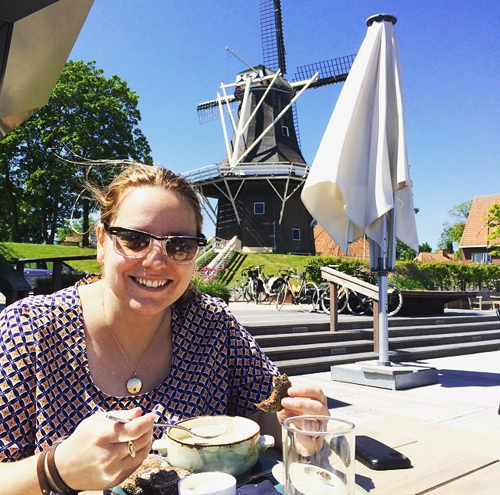 Groninger Mustard Soup with Groninger Country Bread – nom nom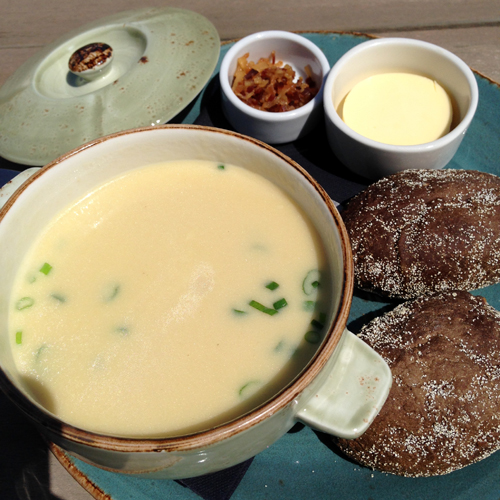 And the beautiful town of Winsum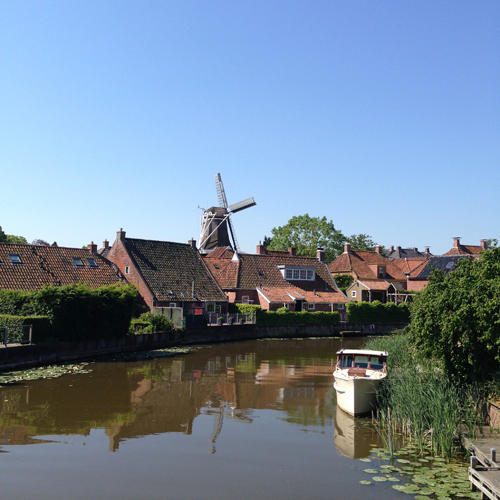 It was wonderful! Thank you to Birgit and her awesome family for having me! I miss you already ….but for all my readers …Birgit and I still spent more time together at our Workshop in Ede with De Craftorij – so one last Europe Blogpost is coming up :)