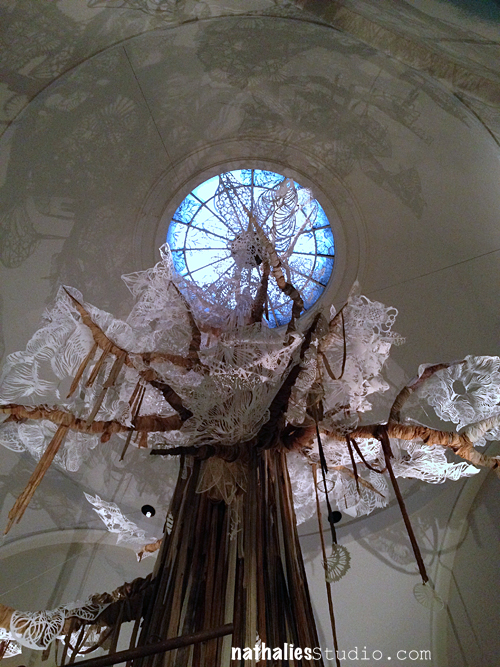 I am a little bit behind with posting my stuff, so this exhibition meanwhile closed. But: Last month I went to the Brooklyn Museum for Swoon's Submerged Motherlands Exhibition. I admire her work and I wanted to see this exhibition ever since it opened .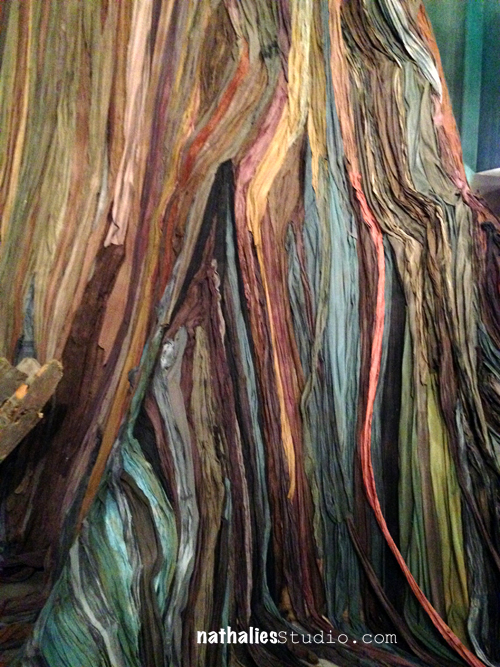 In the middle of the rotunda of the museum was this amazing tree – the trunk made of dyed fabric and the branches holding intricate paper cut pieces. Swoon engaged with climate change in the installation as a response to the catastrophic Hurricane Sandy.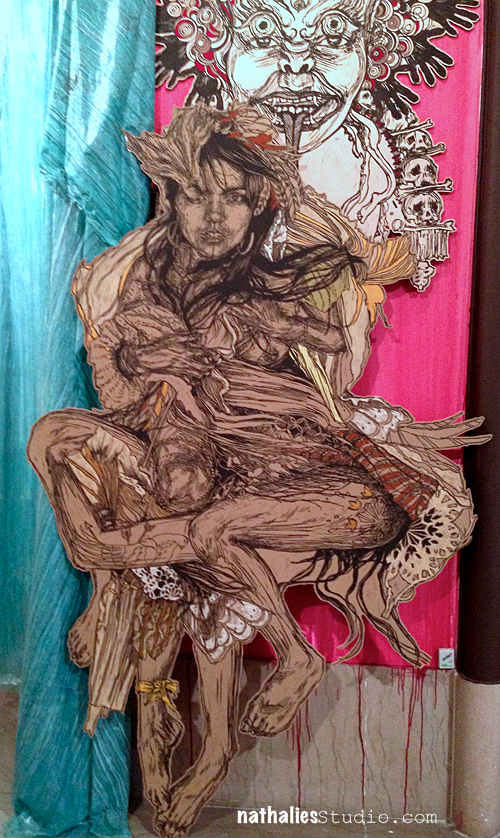 The exhibition touched me – not only was I in awe by all the tiny details and the obvious love and work in putting it all together- it also made me think, feel, and smell (the rafting boats made out of garbage and that had concurred some international rivers, left some traces ocean smell in the exhibition).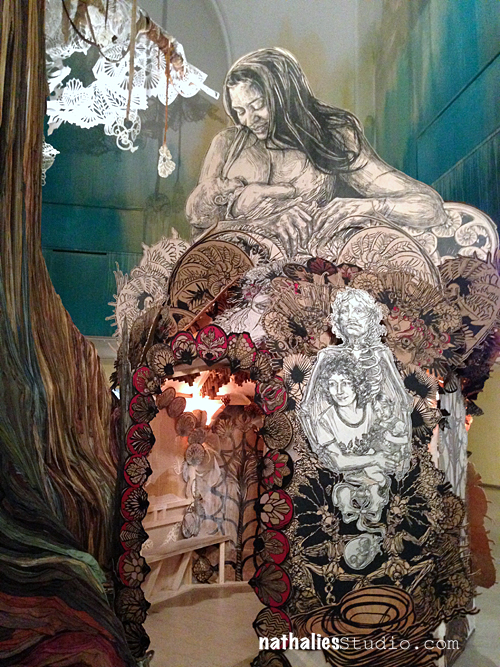 I wanted to live in this place. It was beautiful and calm.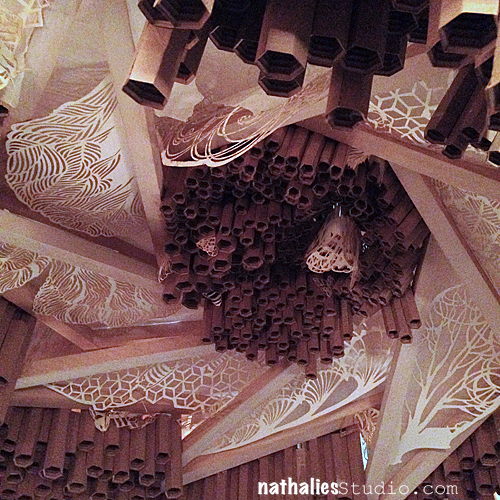 Where ever you looked you saw tiny pieces of repurposed every day materials into pieces of art.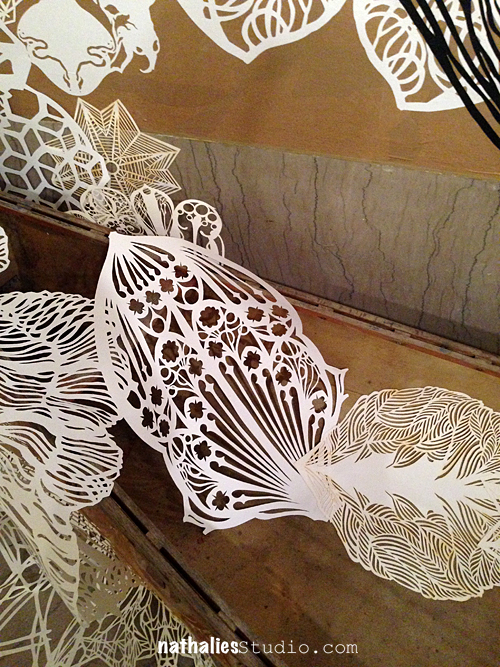 on the walls, on the floor, in air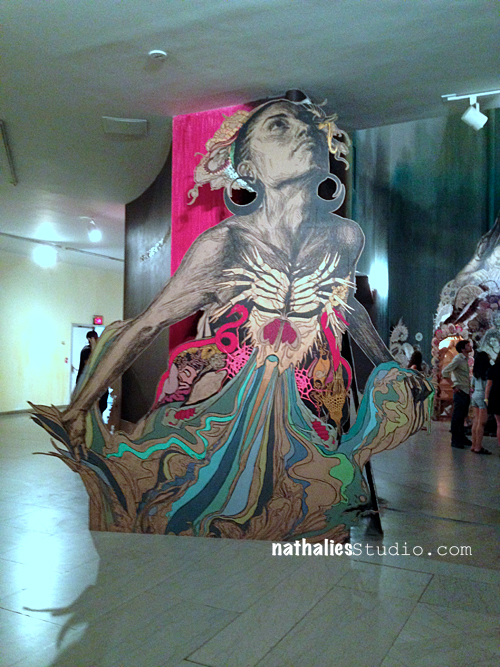 The drawings and colors – strong and breathtaking . It was an exhibition that made you want to explore, to stay there forever, to lay down on the floor, to just let it work it's magic.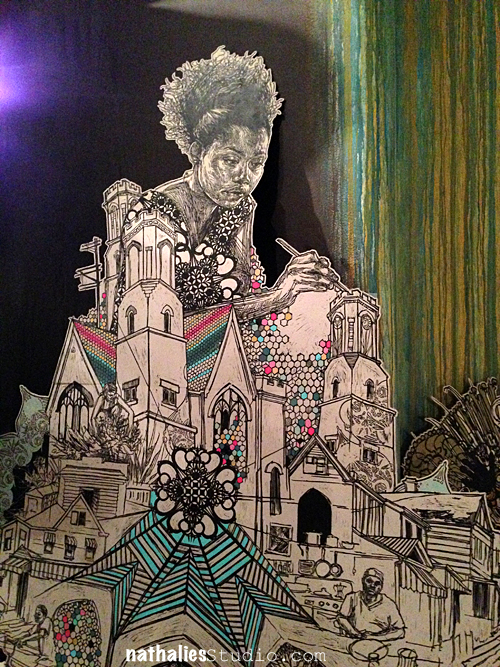 I am sad the exhibition is over and not there to go back- but it makes me happy to know that the rafts found a final resting place in a forest. What a beautiful idea.
If you have the chance to see art work by this amazing artist- go and see it Follow her amazing projects – she is one inspiring and amazing person! I have a little swoon crush, I admit!
You can find Swoon on her website here, on FB, instagram and twitter.
What was the last art exhibition that made you all emotional?