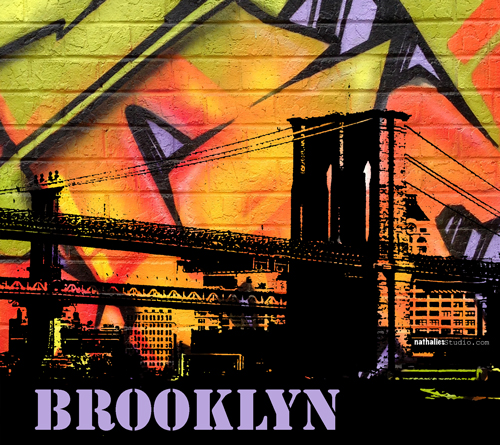 A couple weeks ago I headed out to Brooklyn and strolled mostly around in Williamsburg. From my place it is a 45 min ride with public transportation- so not a biggie- and  what an inspirational stroll :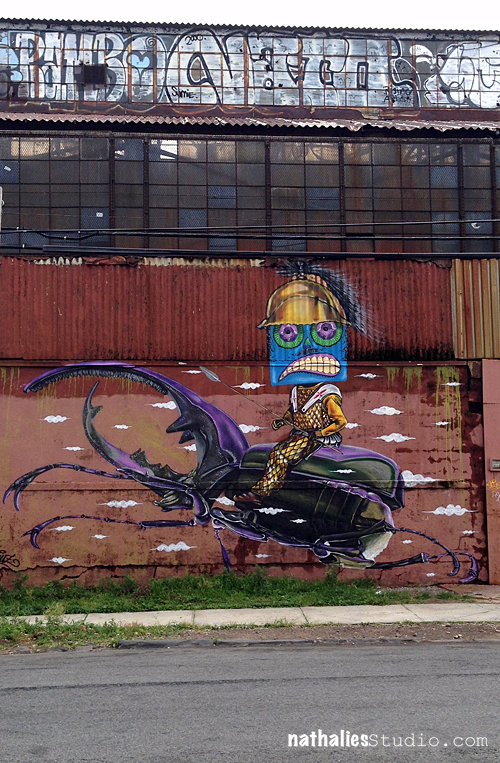 Besides the warehouses ….did I tell you, I have a big heart for old ware houses- I want one- LOL – this is such a cool and funny one – and I love it on the rusty brown background too.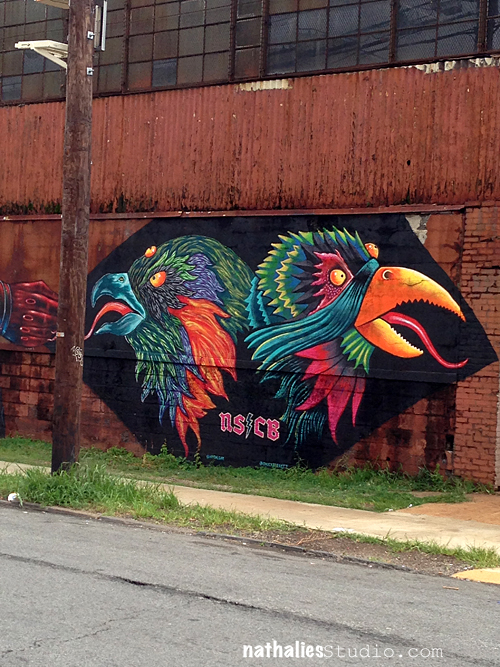 These colors just popped and I love all the different details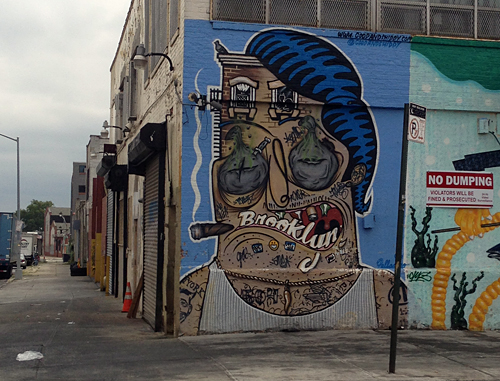 Tehehe- that one made me smile by Goodandshiddy – as well as this one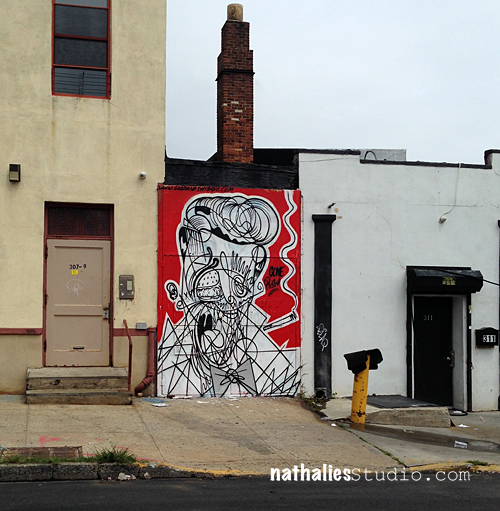 I love how it is framed by the two houses and with the chimney in the background.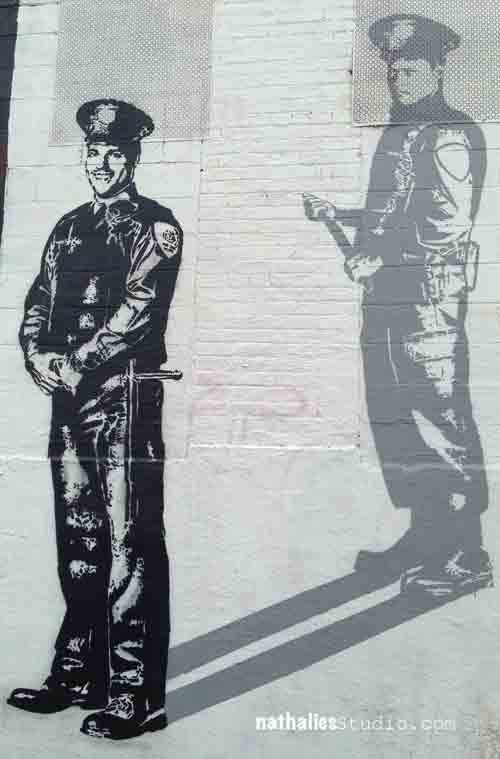 Love this "good cop- bad cop" stencil play very cool!
So many details- so much to look at – love the black background and the different surfaces giving texture – like the garage door and the brick wall…I also love the Mr Mushroom sign ;)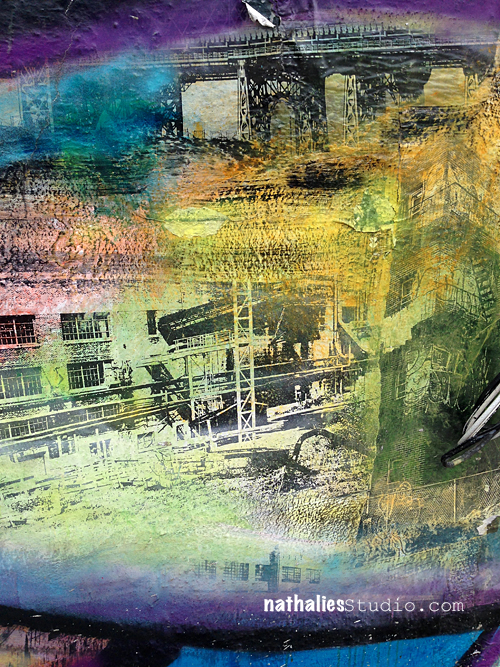 LOVE  – obviously because it is a close hit to home regarding my work – and I do love the colors, brushstrokes and paper textures coming through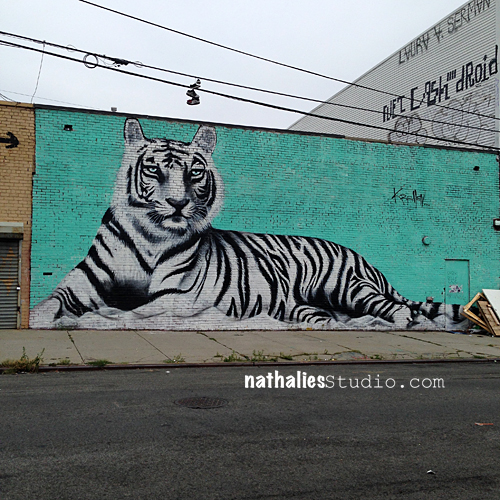 Gotta love a cat on a mint green wall!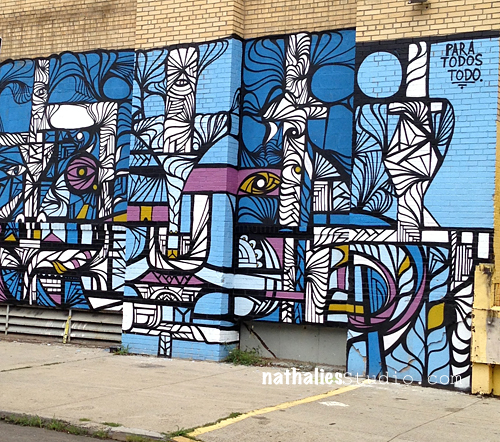 very cool doodle work and love the color combination with the different black line sizes.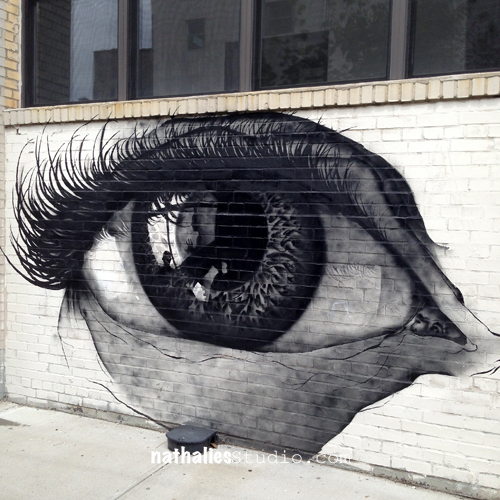 So real and you get lost looking into this eye looking at the details – so much depth!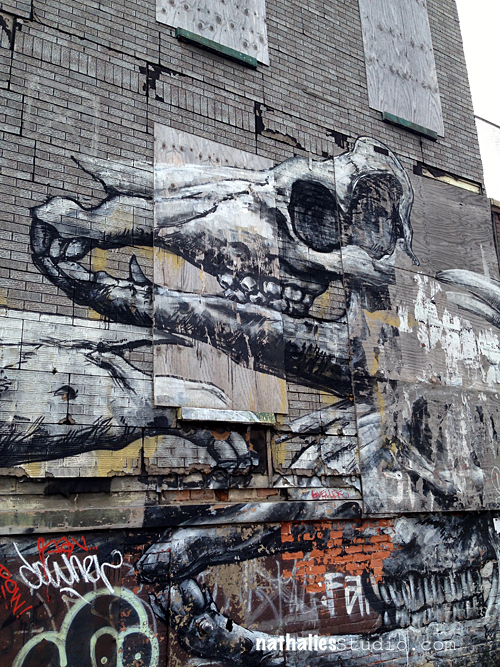 I saved my favorite for last- just the texture behind it made me gasp – the whole vanishing piece of art- the different building materials and the all in all very muted but dramatic feel – Don't you want to touch that one? Well, you can – but you better hurry up before it is totally vanished!
This stroll itself was pretty inspiring but I did continue on to the Brooklyn Museum -which will be a different blog post :) Which one of the images inspires you the most?
Have a gorgeous and creative day