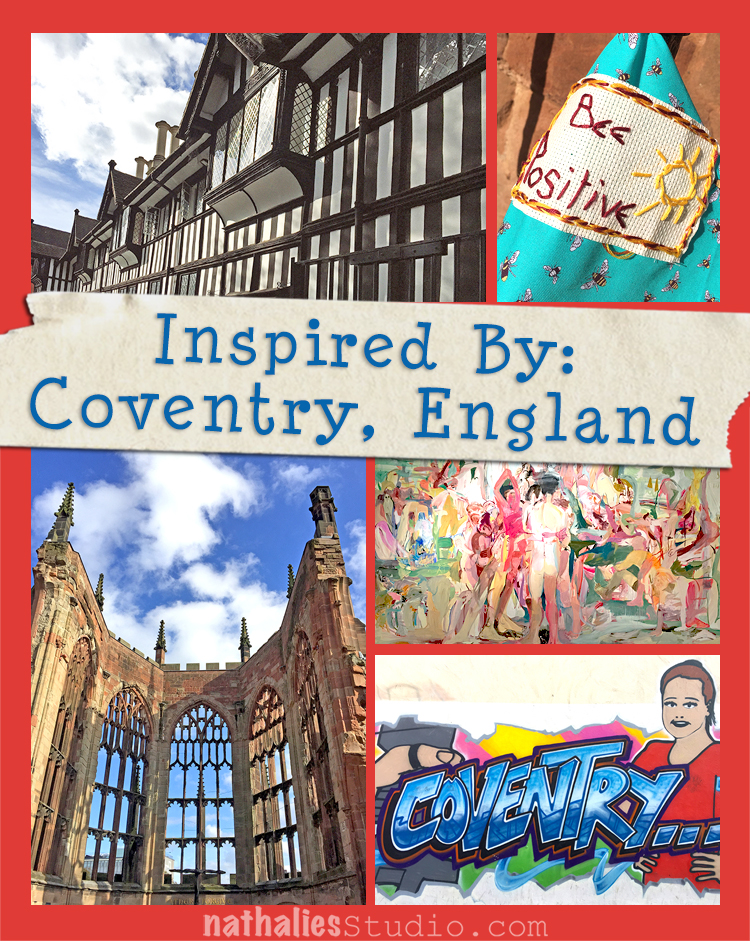 When Birgit Koopsen and I taught our Workshop in Coventry, we took a little trip to the city center to check it out.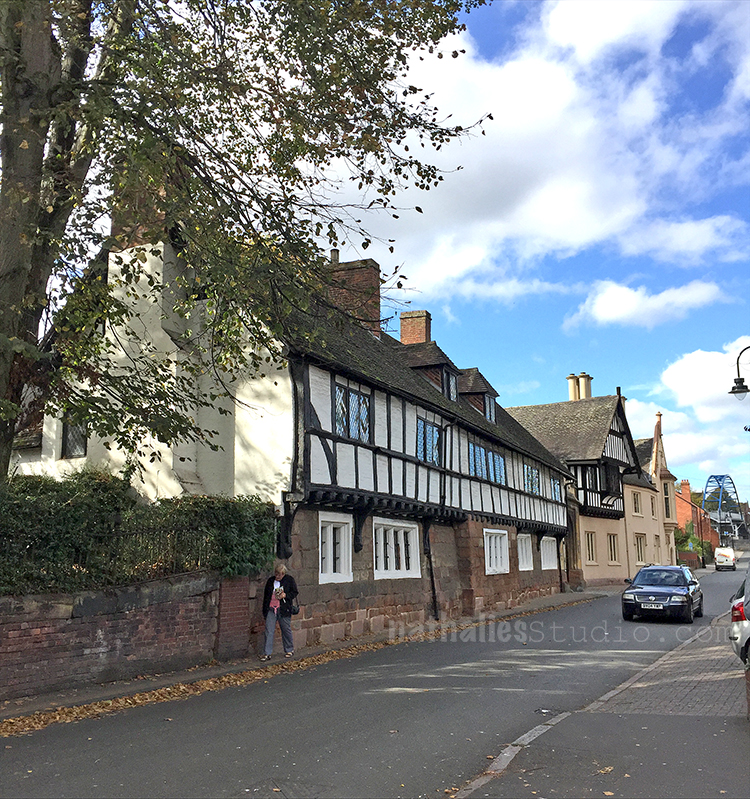 The city was founded in 1043 with some beautiful medieval houses still intact.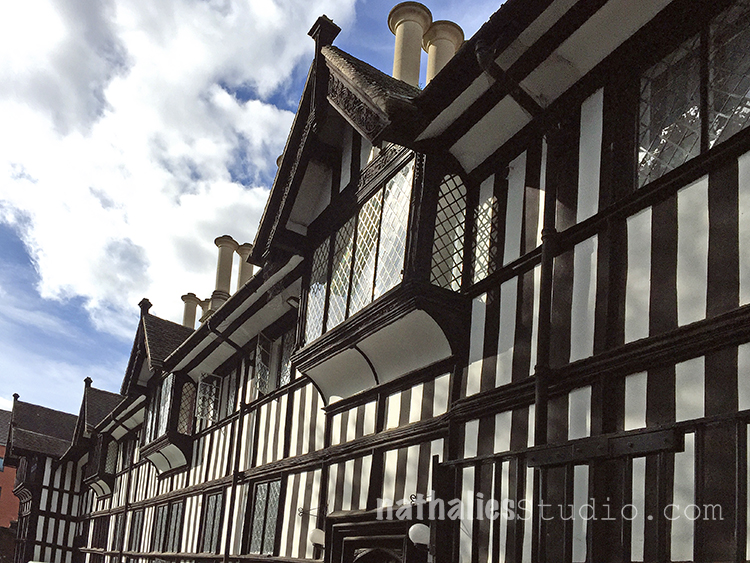 Love the lines and those beautiful windows.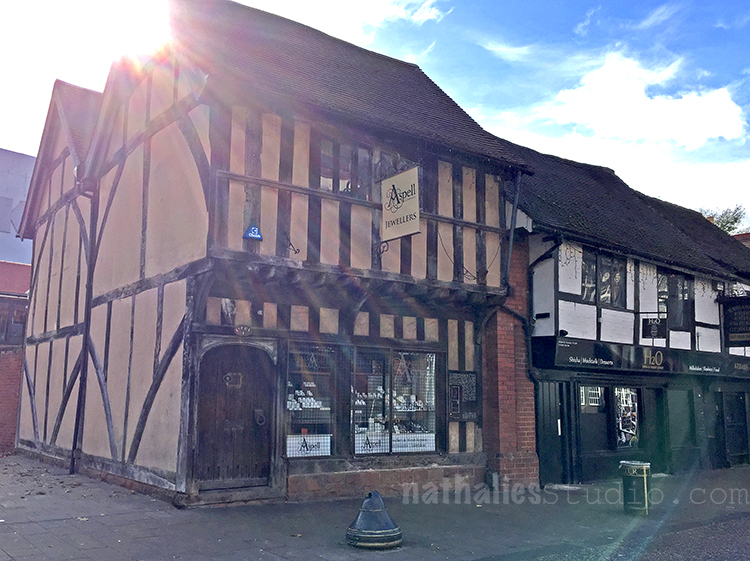 And I love old doors and door knobs- aren't those cool?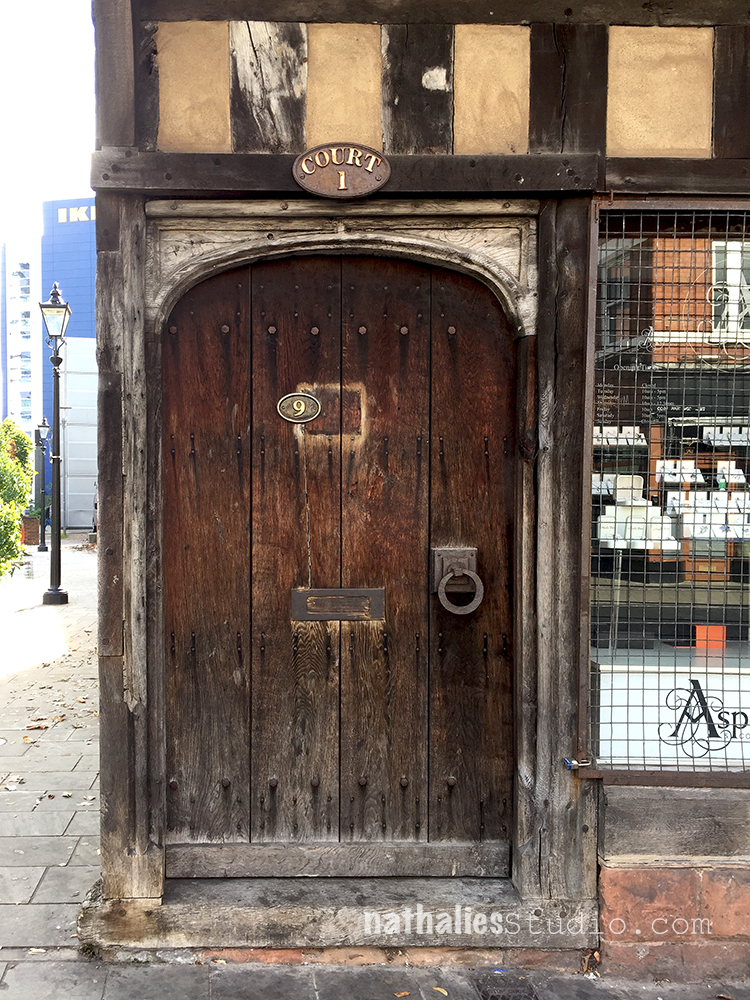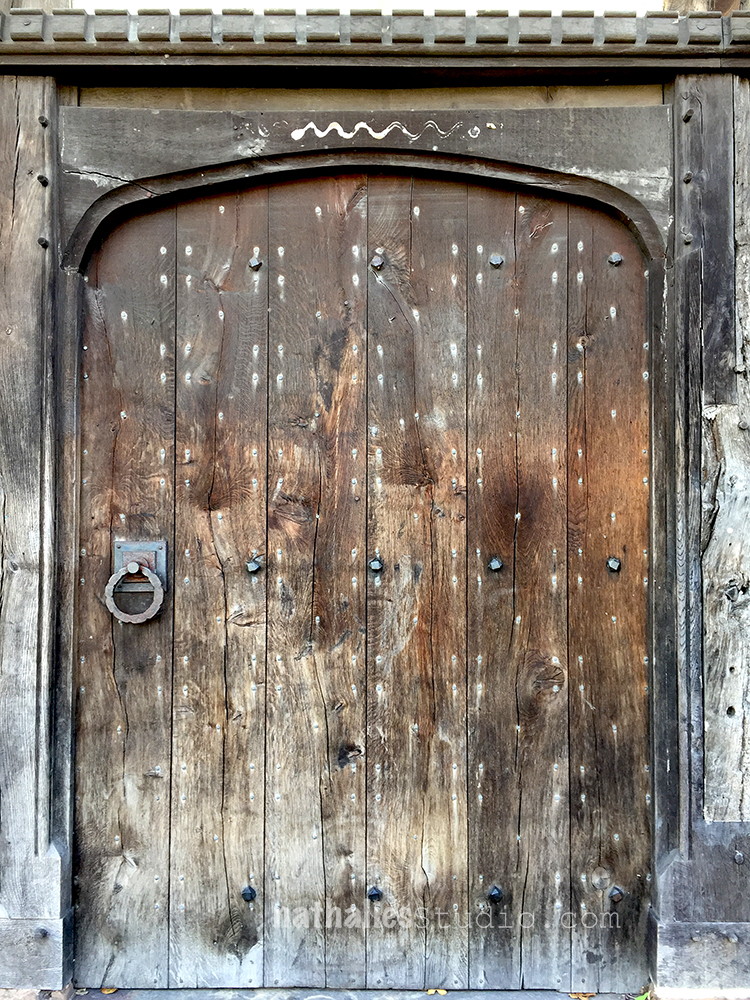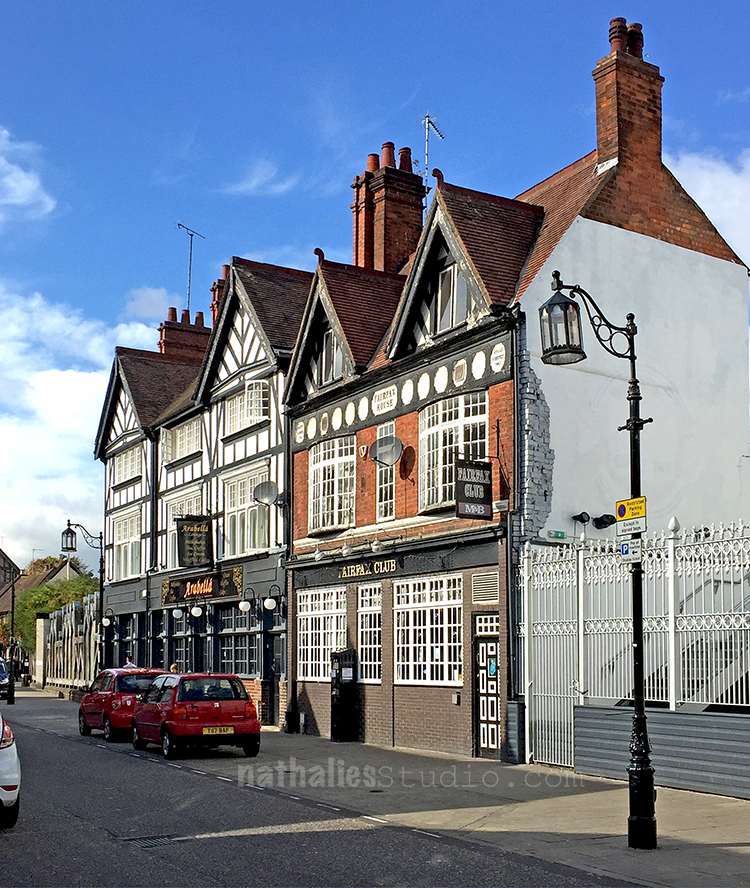 And the timber wood house facades.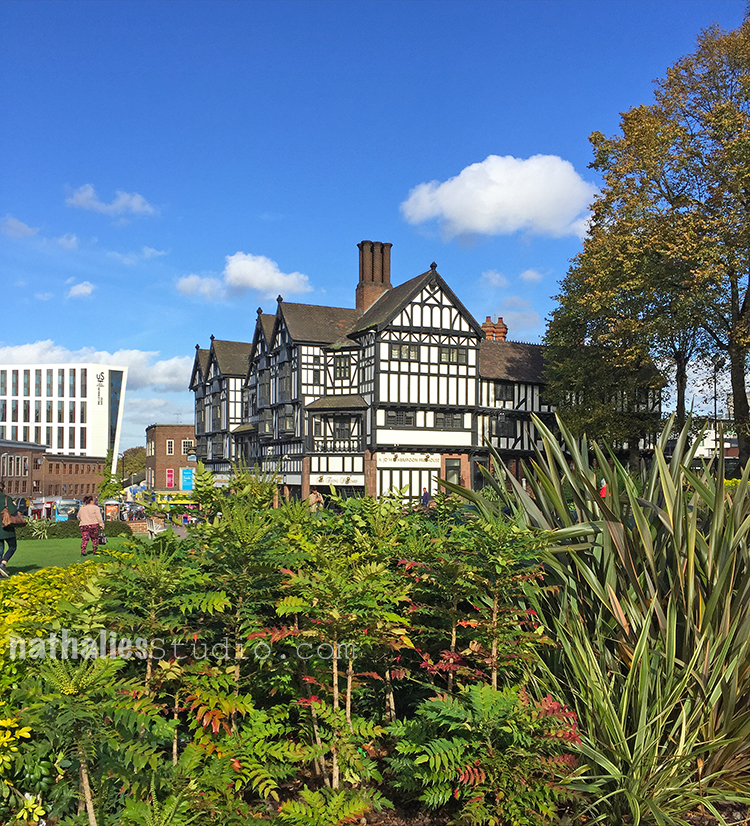 The crest of Coventry shows an elephant carrying the castle- as you can imagine I love that :)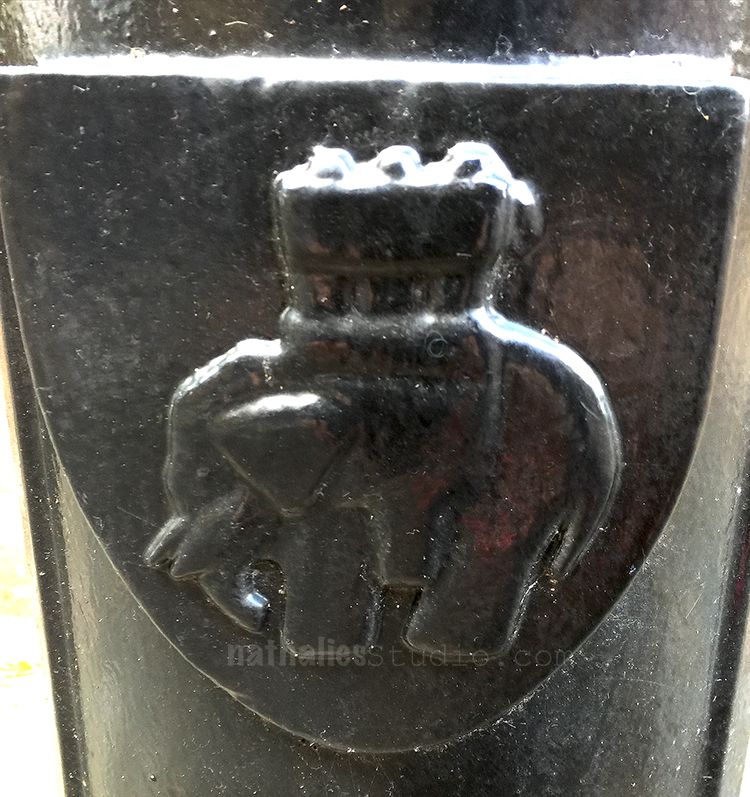 You can find the Elephant everywhere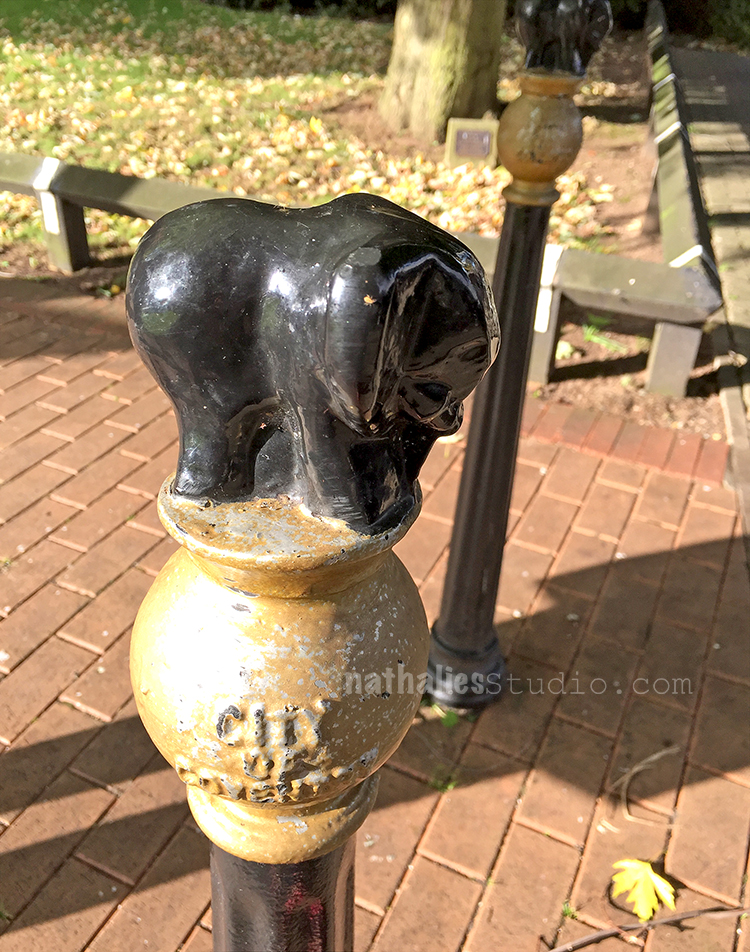 Coventry was devastatingly destroyed during the German Blitz in 1940 during World War II and many people died during the attacks and many lost their homes. Coventry Cathedral was destroyed as well and remains as a ruin in the middle of the city.
It is a haunting experience and yet there is so much beauty in this place!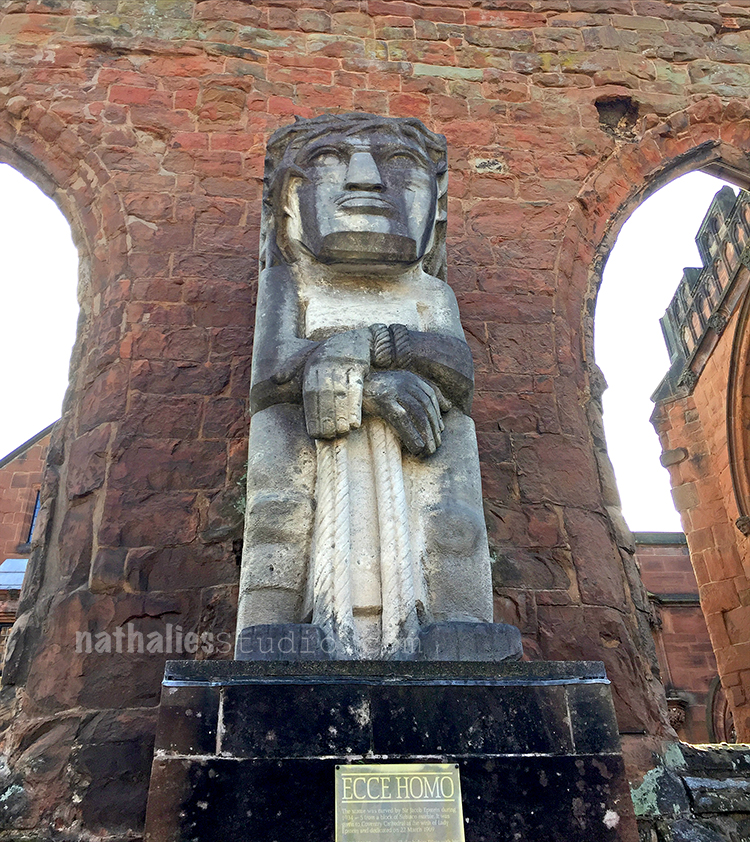 "Coventry Cathedral is one of the world's oldest religious-based centres for reconciliation. Following the destruction of the Cathedral in 1940, Provost Howard made a commitment not to revenge, but to forgiveness and reconciliation with those responsible.
Using a national radio broadcast from the cathedral ruins on Christmas Day 1940 he declared that when the war was over he would work with those who had been enemies "to build a kinder, more Christ-child-like world."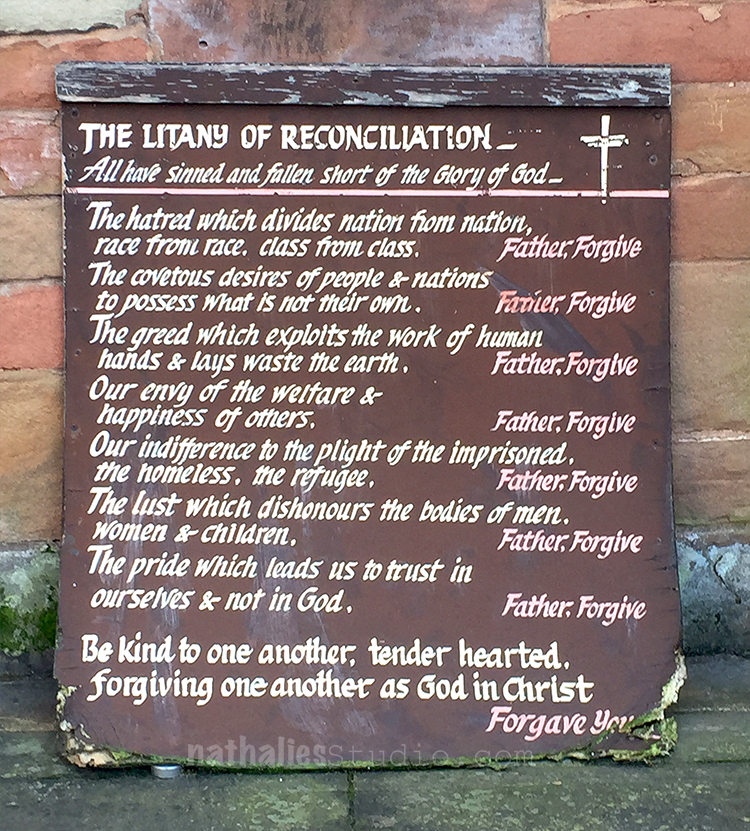 "Today the medieval ruins of Coventry Cathedral continue to remind us of our human capacity both to destroy and to reach out to our enemies in friendship and reconciliation. In 2011, the ruins were designated as a memorial to all civilians killed, injured or traumatized by war and violent conflict world-wide." (from the Coventry Cathedral Website)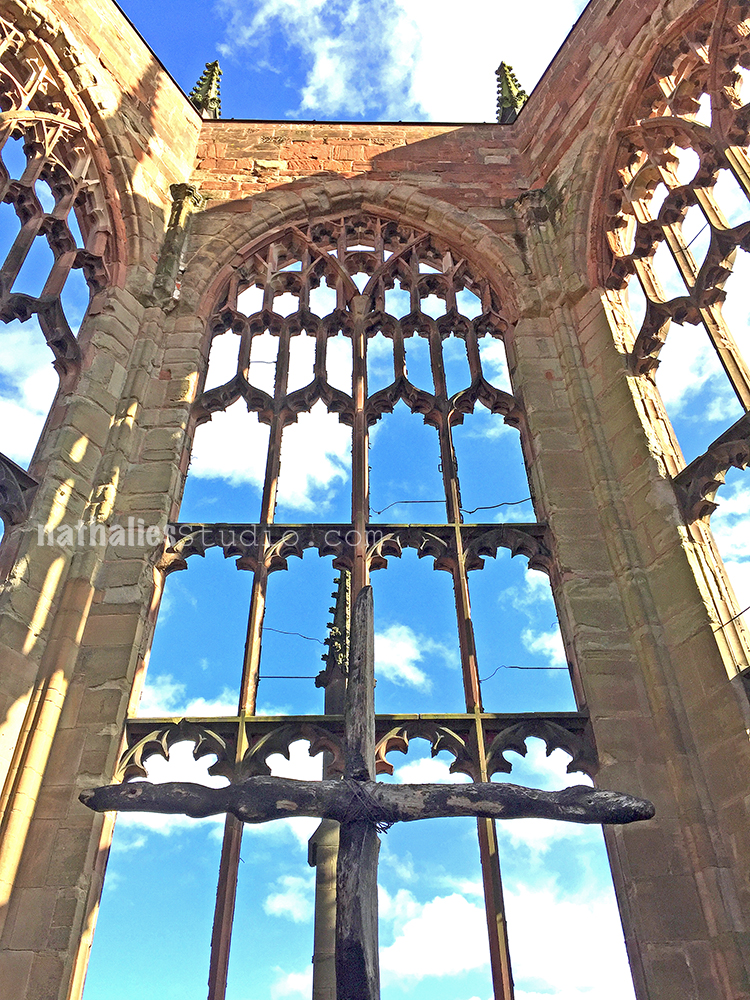 "The Charred Cross and the Cross of Nails were created after the cathedral was bombed. The cathedral stonemason, Jock Forbes, saw two wooden beams lying in the shape of a cross and tied them together.
It has become a symbol of peace and reconciliation across the world. There are over 330 Cross of Nails Centres all over the world, all of them bearing a cross made of three nails from the ruins, similar to the original one. When there were no more of these nails, a continuing supply have come from a prison in Germany. They are co-ordinated by the International Centre for Reconciliation."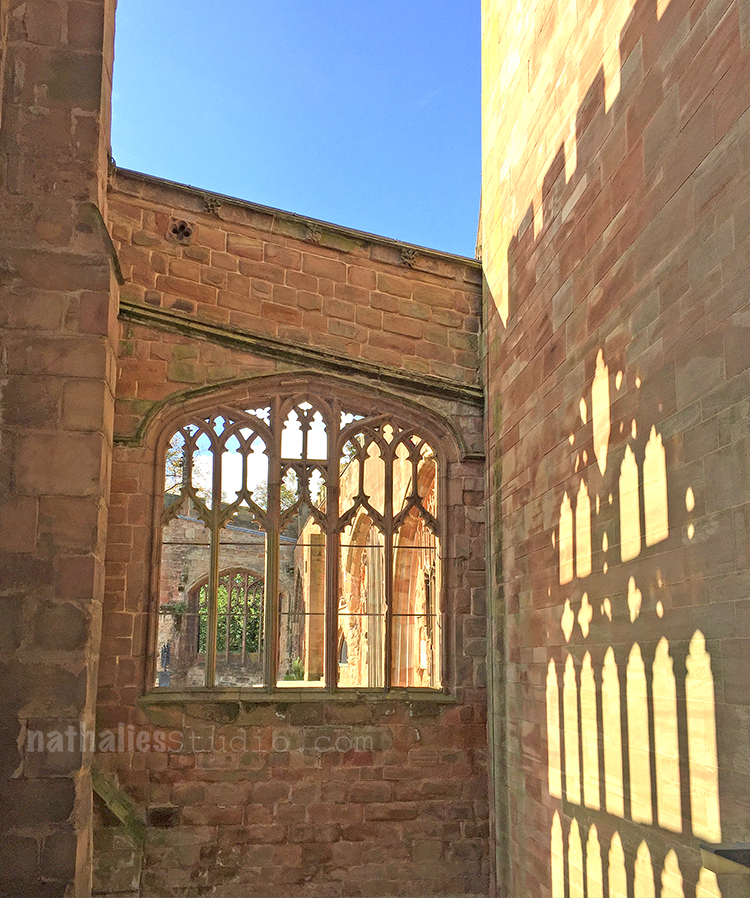 Shadow and Light and a lot of amazing and touching statues.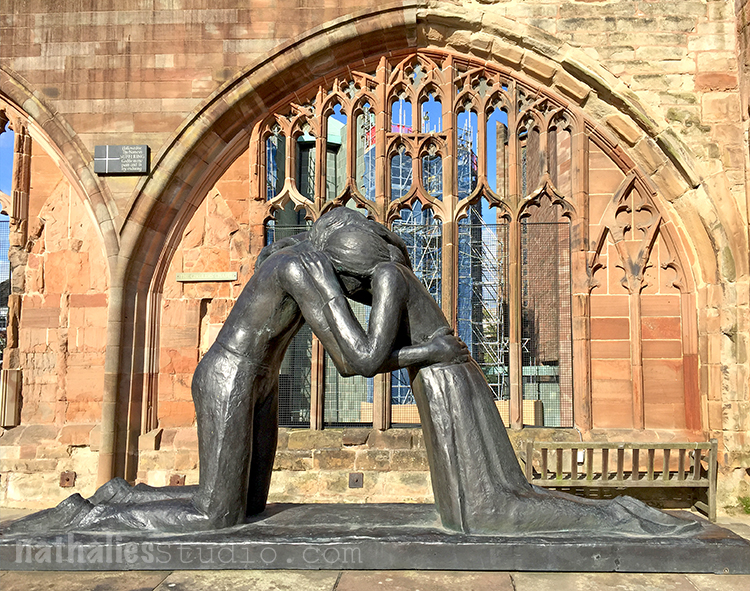 The artist Josefina de Vasconcellos about her statue above: "The sculpture was originally conceived in the aftermath of the War. Europe was in shock, people were stunned. I read in a newspaper about a woman who crossed Europe on foot to find her husband, and I was so moved that I made the sculpture. Then I thought that it wasn't only about the reunion of two people but hopefully a reunion of nations which had been fighting."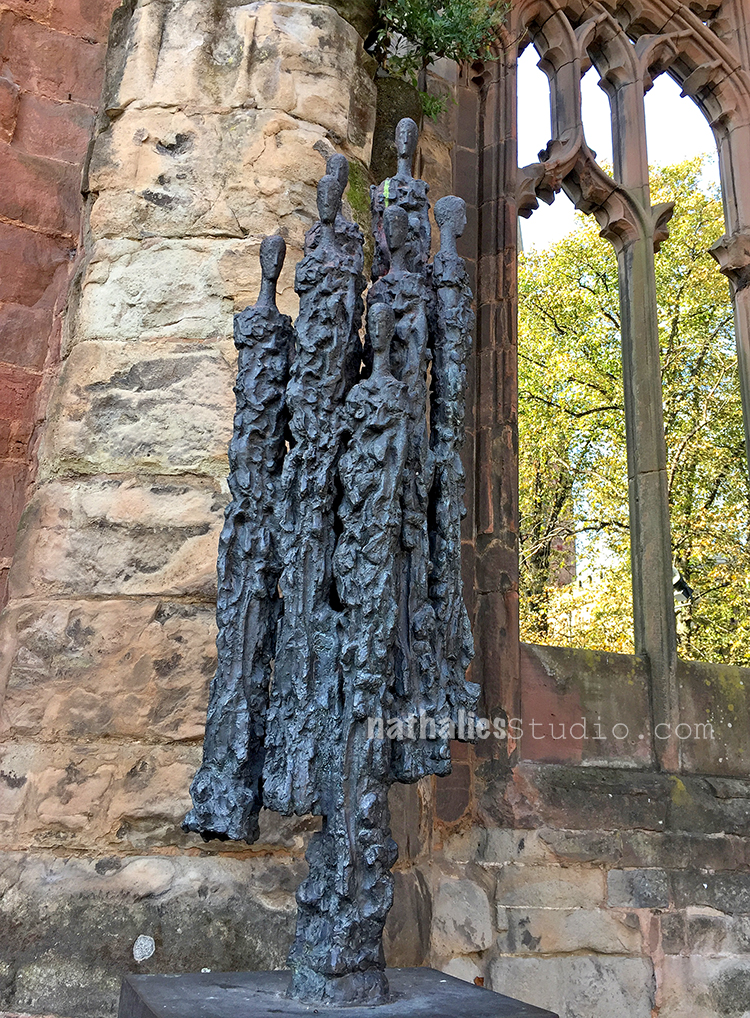 For someone born in Germany visiting places like these are always very emotional and a reminder that anyone in our country – and actually in any country is responsible to work towards that none of this can happen again !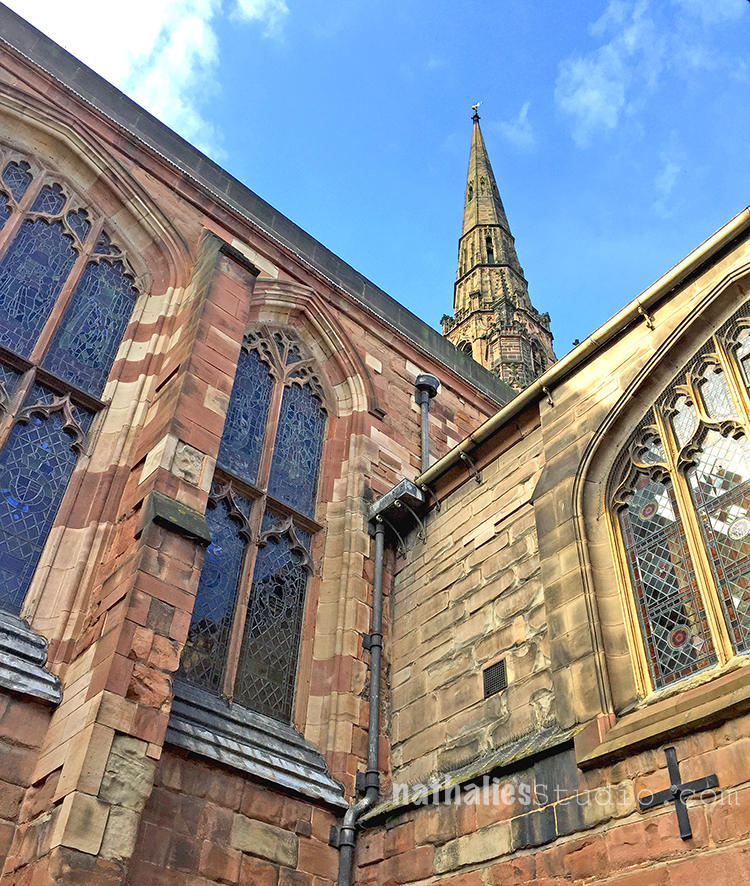 Birgit and I also visited the Herbert Art & Gallery next to the Cathedral – the painting below was created after the painter visited the ruins a day after it got destroyed.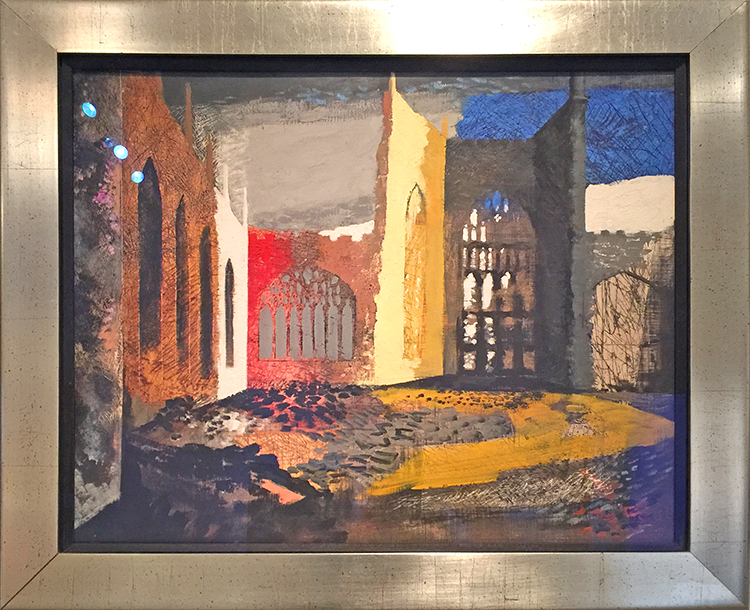 It was a beautiful yet solemn time and yet again there is something so soothing knowing that 70 years later a German with a Dutch friend visits this place and talks about all that happened and all that hopefully never happens. To see that Coventry after all this became a city of reconciliation is inspiring.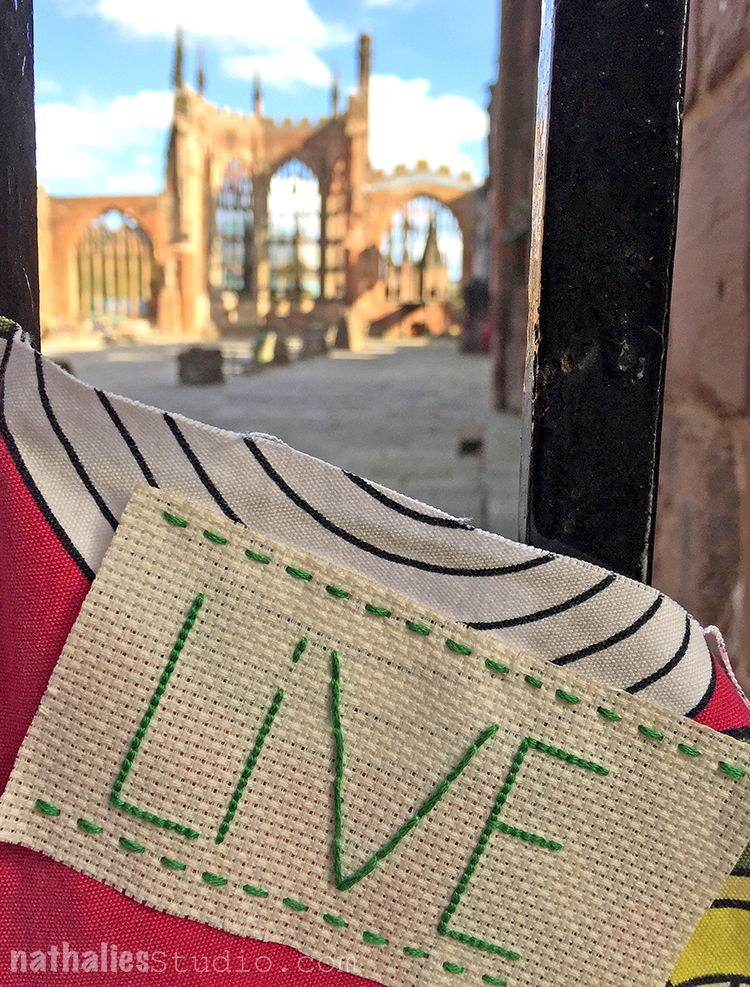 I hope that despite the sad topic this post was inspiring to you too. My blog is about my creative journey and life as an artist, and this is part of it. Peace and Love to all of you!