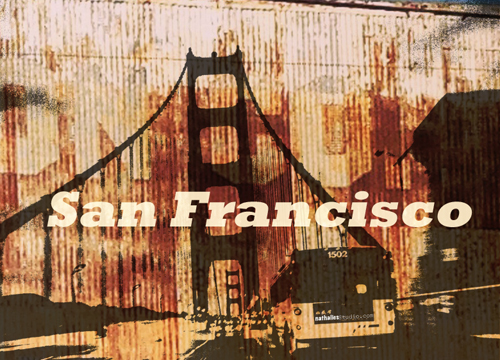 I just love San Francisco – it is one of my favorite cities in the world and I have been there many times- and yet it never tires me and I always see something new and come home super inspired.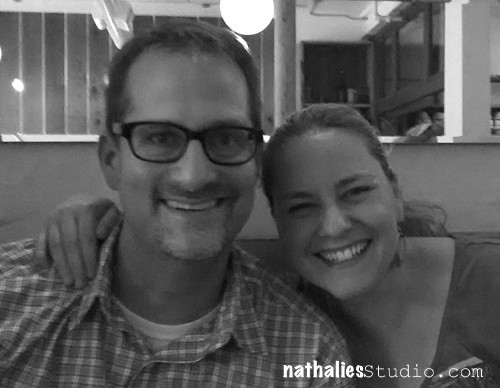 This trip has been my birthday present by my husband (he is the best!) and it included seeing loads of my friends that live in San Francisco and the Bay Area – insert super happy Nat smile here. It also meant loads of good food….insert super happy smile again…:)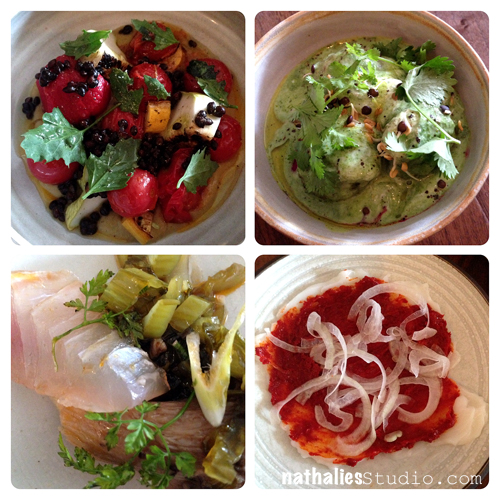 Now, if you eat so much you have to work it off …and what better way to walk a city and look down and up and sideways for inspirations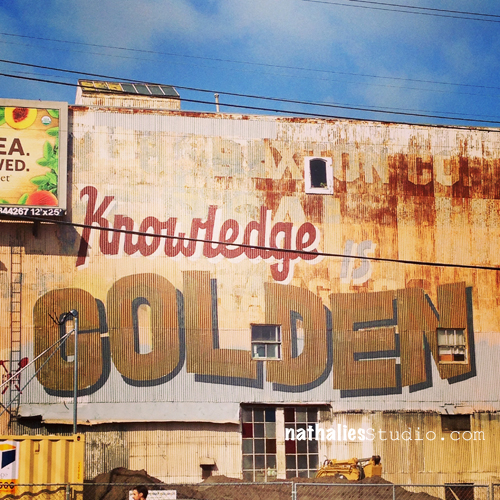 I so love the colors, texture and the fonts of this – yum! Makes me want to stencil and then cut out corrugated card board letters right away.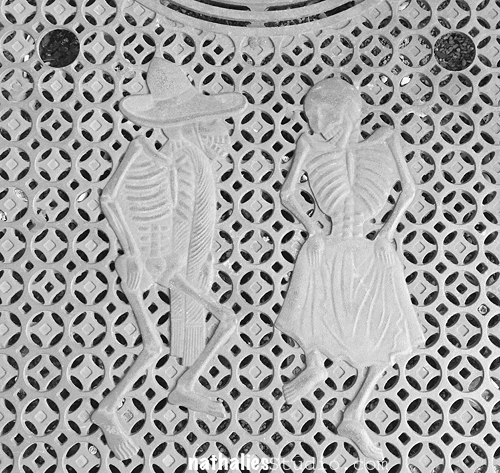 And yes- I did say to look down…isn't that tree grate amazing – in the mission ! And oh man- what an amazing stencil this would be :)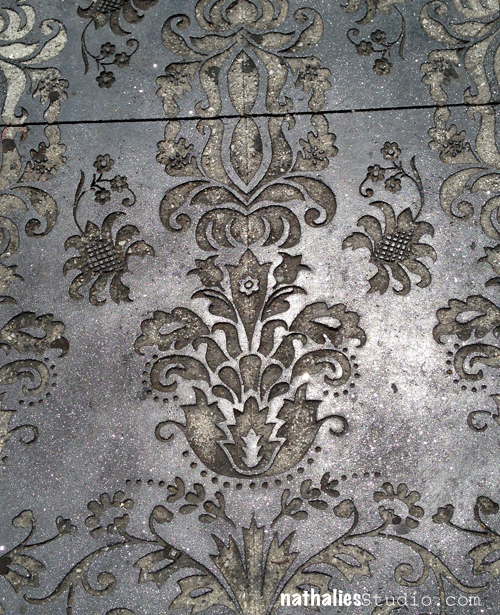 or just some amazing intricate design in the pavement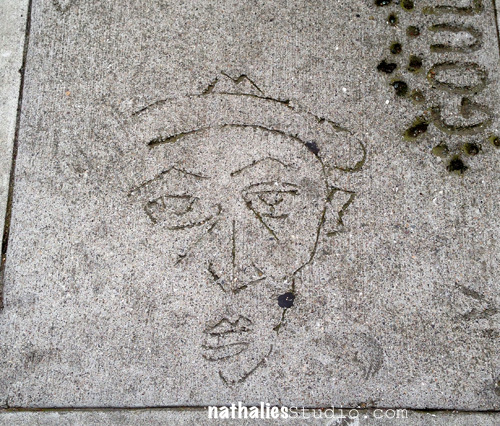 or the trace of an artist in the pavement…better than the usual hands or pet traces ;)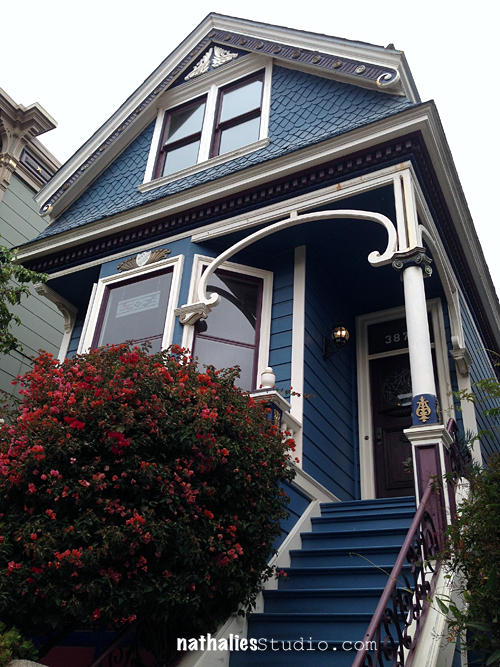 I also love the color inspirations in SF – mainly on the painted houses – dark blue, white and dark purple with a hint of mustard yellow- YUM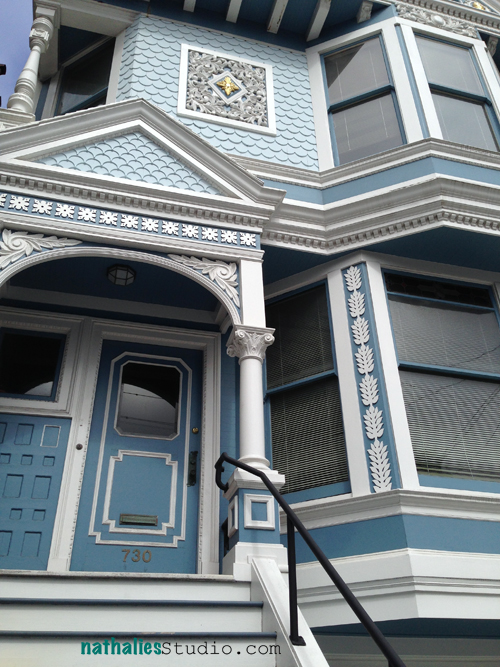 And the patterns – LOVE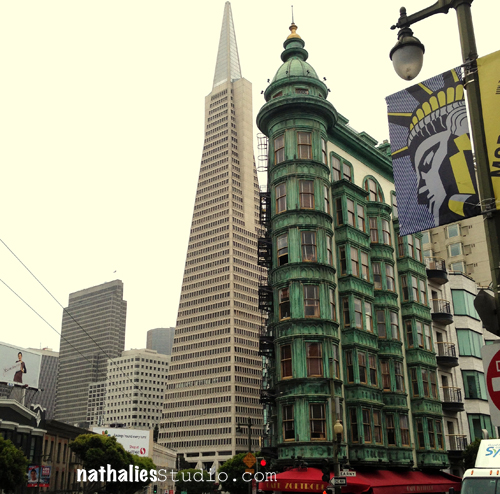 and this yells City Canvas to me ….I am tempted…who knows maybe you will see it in a couple weeks ;)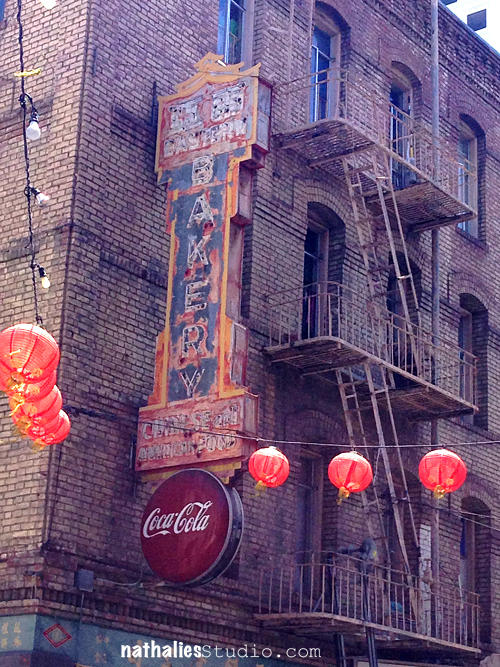 And here in Chinatown- what is not to love about this sign- the colors, the design, the brick wall behind it- the fonts, the patina – ahhhhhh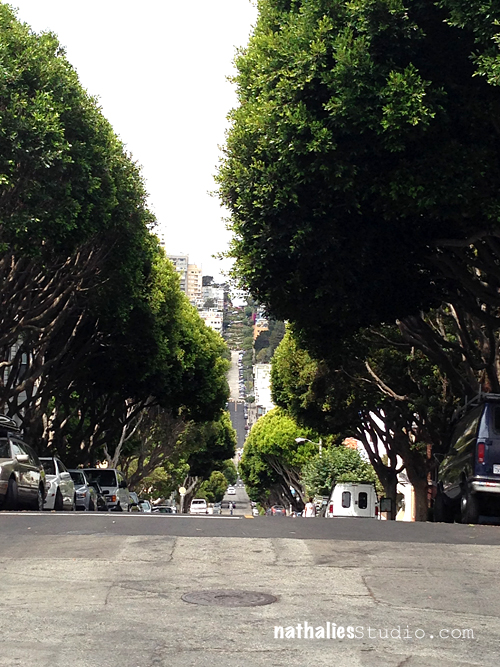 And since San Francisco is a really tiring city to walk …up and down …up and down …it is time for some food and start all over again ;)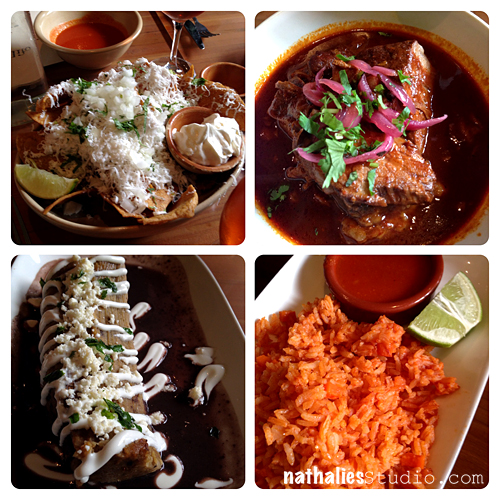 Next up will be all photos of street art and murals in San Francisco – so much fun!
What is your favorite food btw? Come on …make me hungry;)
Have a gorgeous day