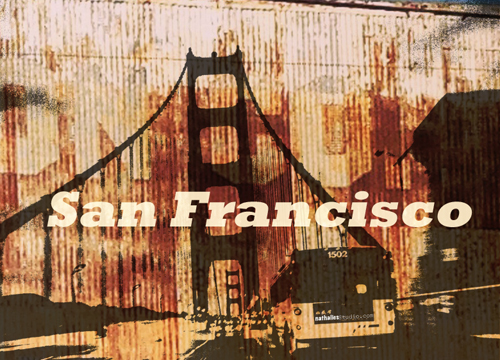 DISCLAIMER: This Blog Post contains quotes or art with political meaning. I might strongly agree with it or I  might not… – some might think of it as totally inappropriate to post. If you have a problem with this, you might be better off looking at something else . Don't email me to complain, don't visit my blog anymore because I might post things like this again and that might get you in a grumpy mood..
This is part II of my San Francisco trip full of inspirations- you can find part I here. This part is dedicated to the amazing murals and street art I found while walking around.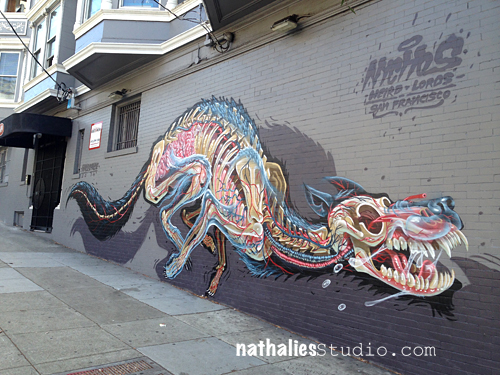 I was just blown away by this one- the details and colors, shadows- awesome. This was on a side street of Height.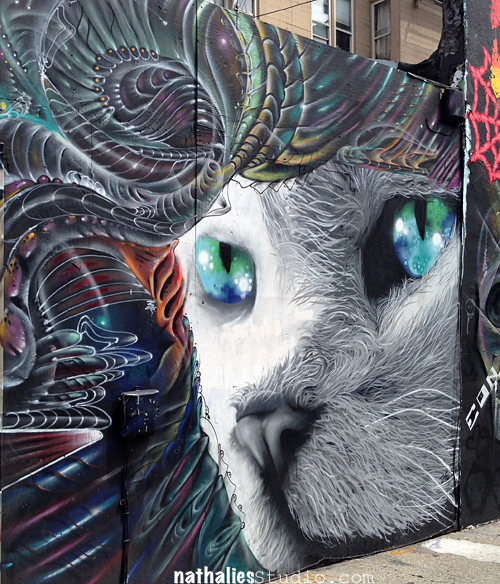 The hair….so fluffy – you can almost touch it- seriously cool and I love the colors again. This was in the Mission – where I found the most during my trip.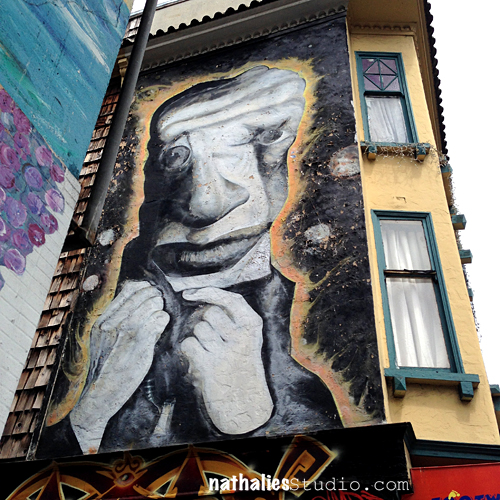 It is creepy cool and i love the collage feel to it.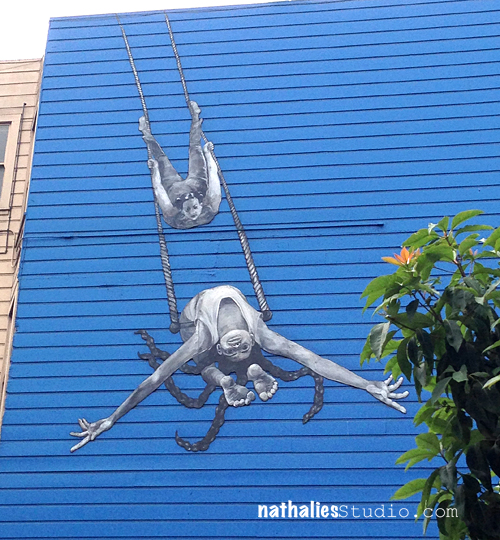 "Bending over Backwards" – amazing and beautiful painted wood piece mounted on this wood wall- but with so much more meaning, it is about political prisoners and gentrification – you can read a bit about it here. I think it is interesting to see something just as is and like it but then if you hear more of the intention you see the piece with different and new eyes.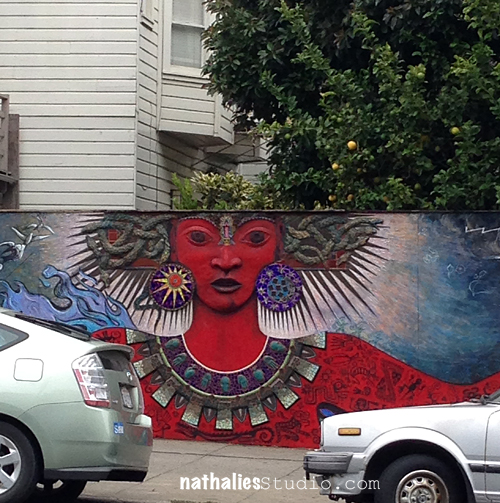 This was just gorgeous – around Castro – I loved the colors and the mosaic pieces and dimension…I just wish…it had a tree hair top coming from the background.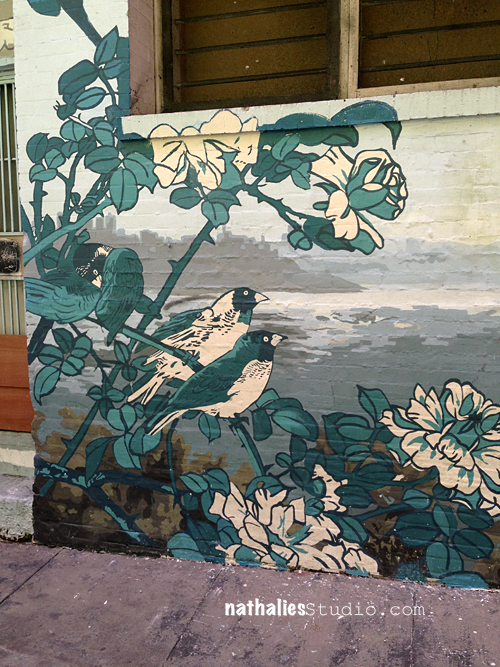 loving this – just a little corner of the house – boom – makes you stop and smile and look at the environment a bit more.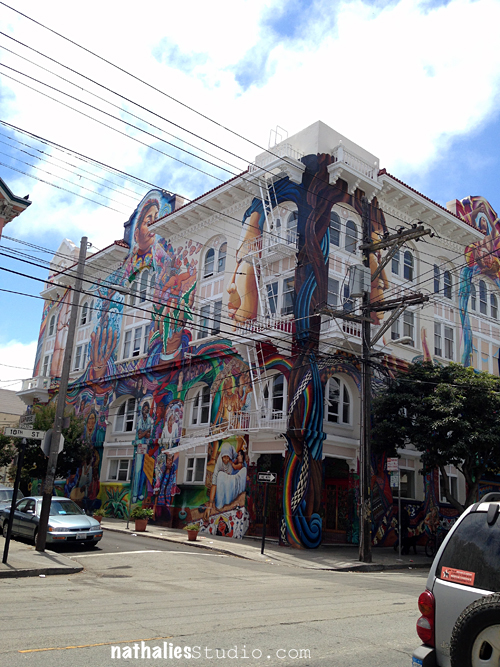 This is The Women's Building – fascinating and strong!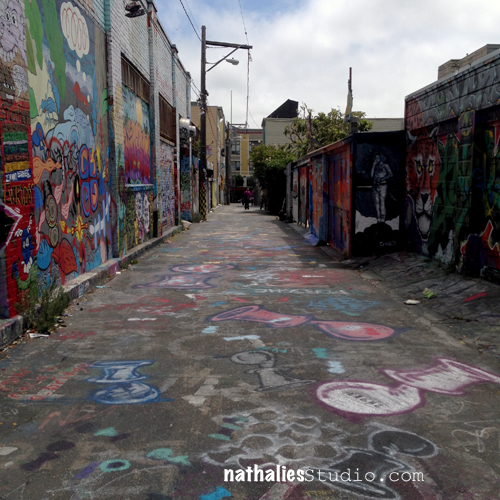 This little alley in the mission is a gem for finding street art. Clarion Alley, between Mission and Valencia Streets and 17th and 18th Streets. If you like street art and planning a visit to San Francisco, put it on your list. A bit smelly in the summer…like…you don't wanna know smelly- but hey…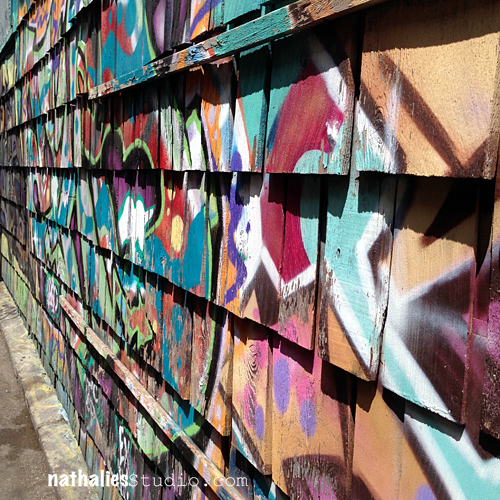 you see a wooden shingle wall like this -gosh- I love this!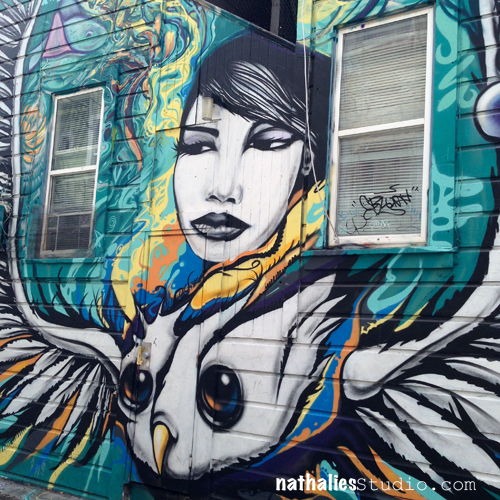 cool …color combo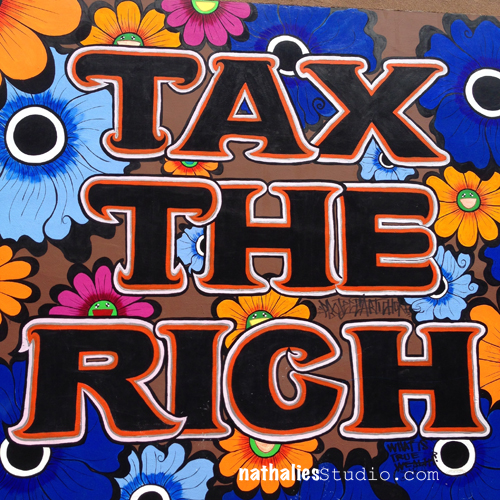 love the statement, love the flowers, the colors and the font – pretty cool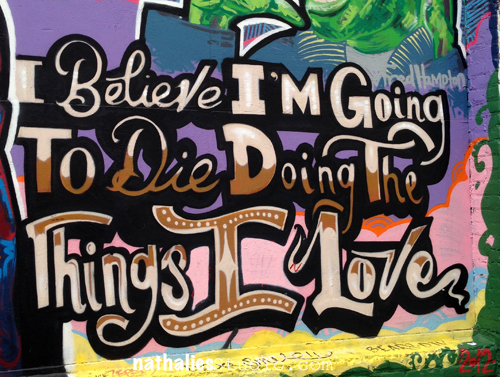 I love the quote- it is taken out of the context- but as it is – I love it. And I do love the lettering – so cool.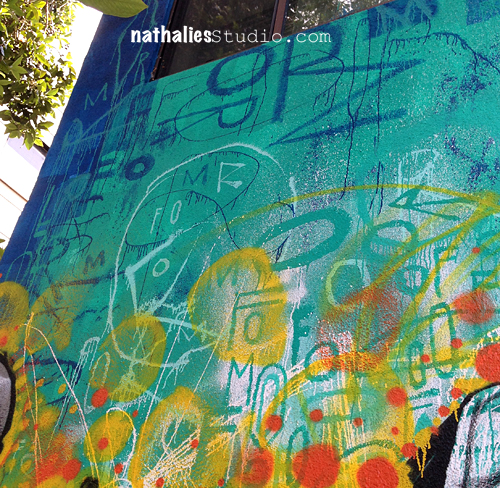 This make me gasp…and want to go back to my studio – the color combination and the marks -AWESOME – I mean…swoon.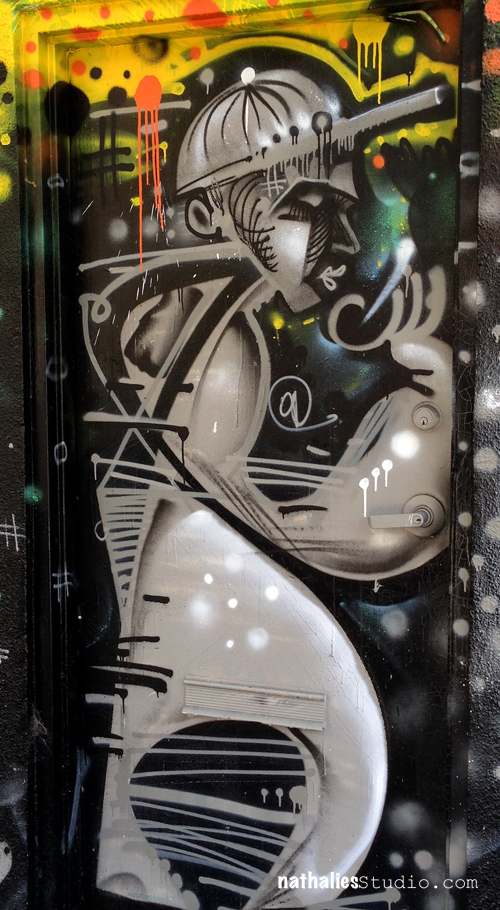 I love this painted door and the figure- it reminds me of cubism – if I write cool again – I bet my friend J.K. will write me an email to learn more adjectives ;) …so how about …amazing ;)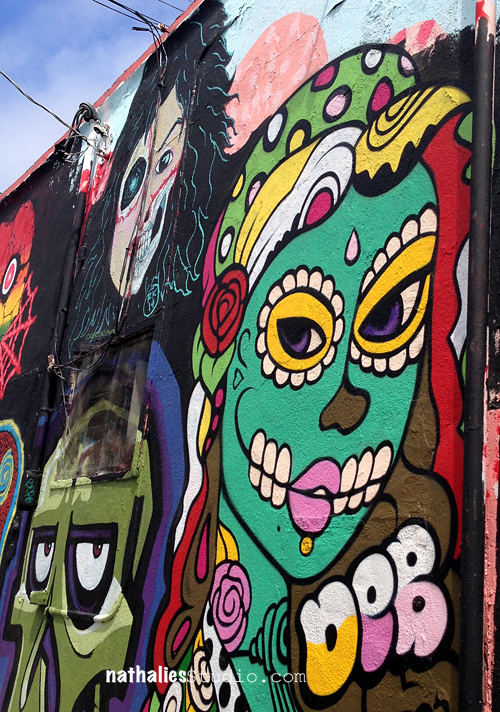 And last…FUN, a modern funky version of Catrina (it is Catrina, right?).
I hope these pictures inspired you as much as me – I had a great time and I hope I will be back in S.F. soon again.
Have a gorgeous day