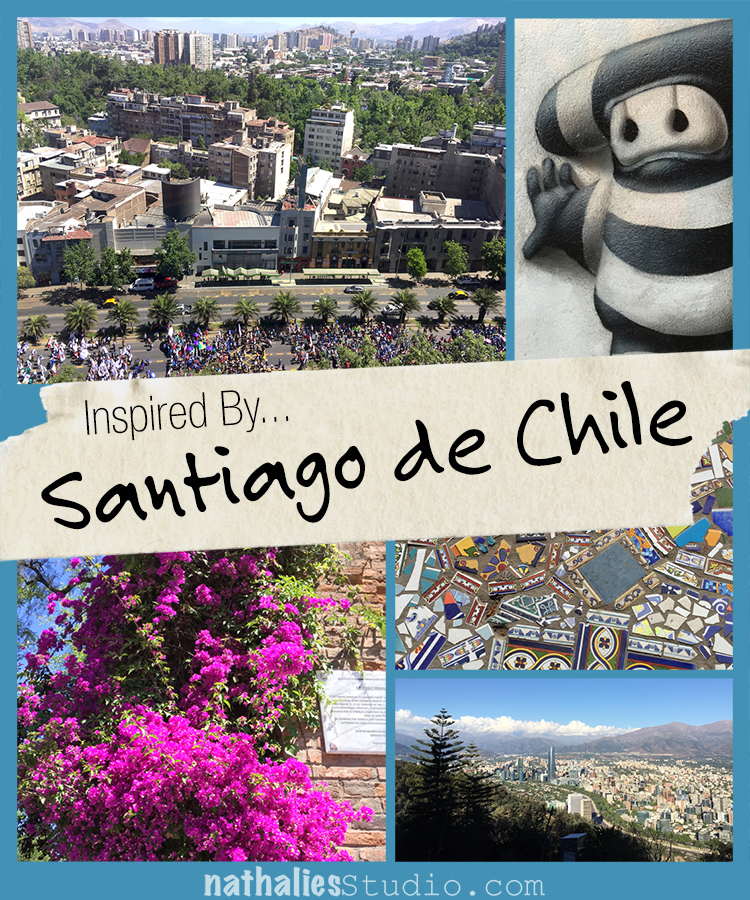 My husband was invited to give a talk and a workshop at a conference in Chile. So I went and met him in Santiago de Chile for a little vacation. A day later than planned, as my trip wasn't starting off very pleasantly. I missed my connecting flight in Houston after sitting three hours due to insane thunderstorms on the runway here in Newark, had to go back home after watching an entire movie on the plane and arrived 24 hours later than planned at my destination.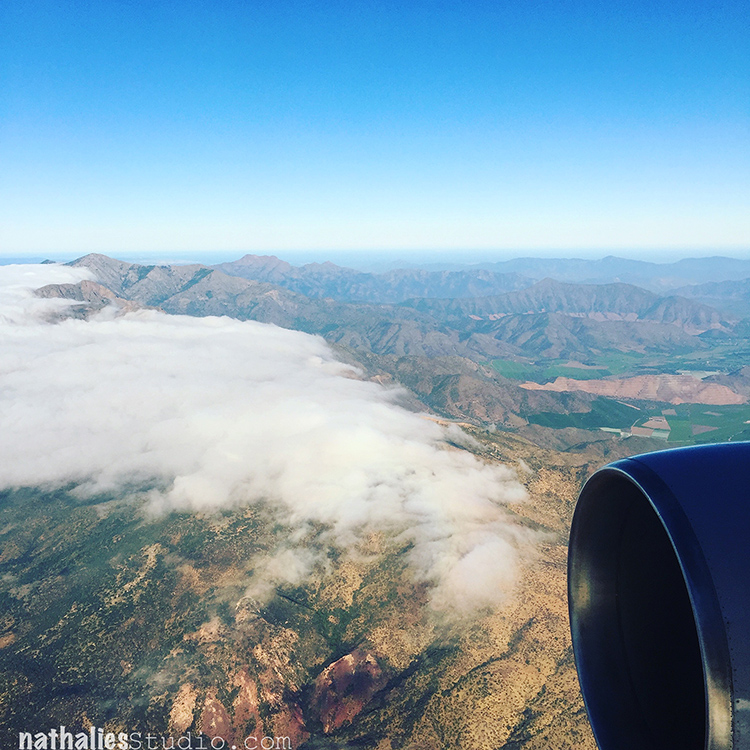 But …I was determined to not let this start ruin the trip and as soon as I woke up after a 16 hour flight at 8am in the morning and crossed along the Andes to land in Chile I was super excited and ready for new adventures for the next five days.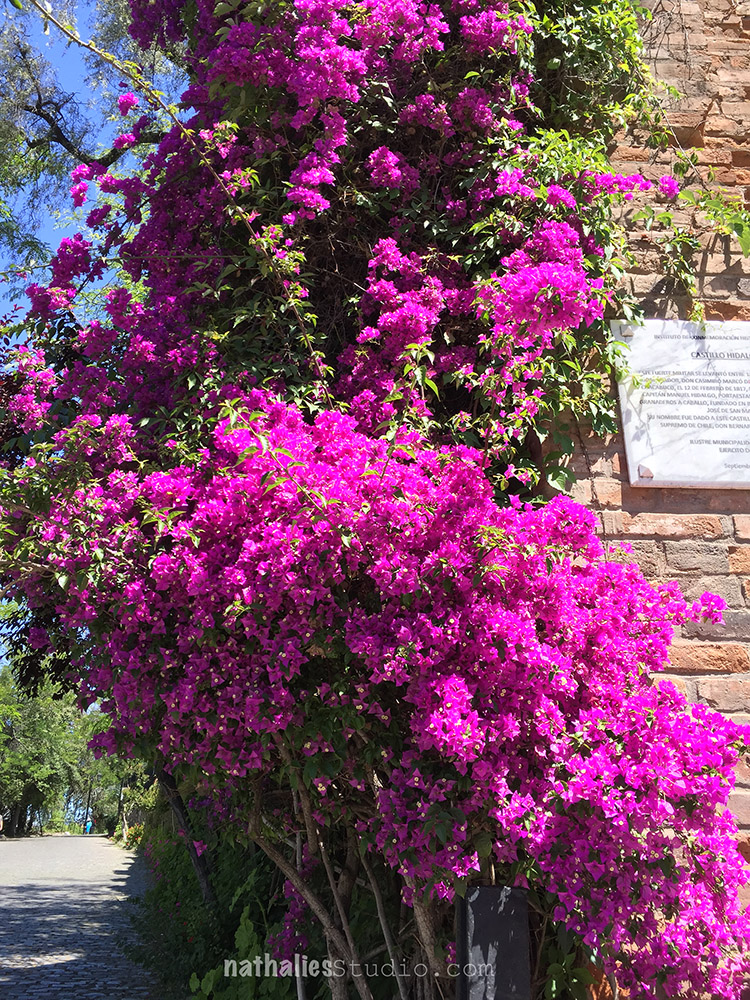 It is spring in Santiago right now and the temperature reached already about 91 F (33C). The flowers and colors everywhere were just so beautiful!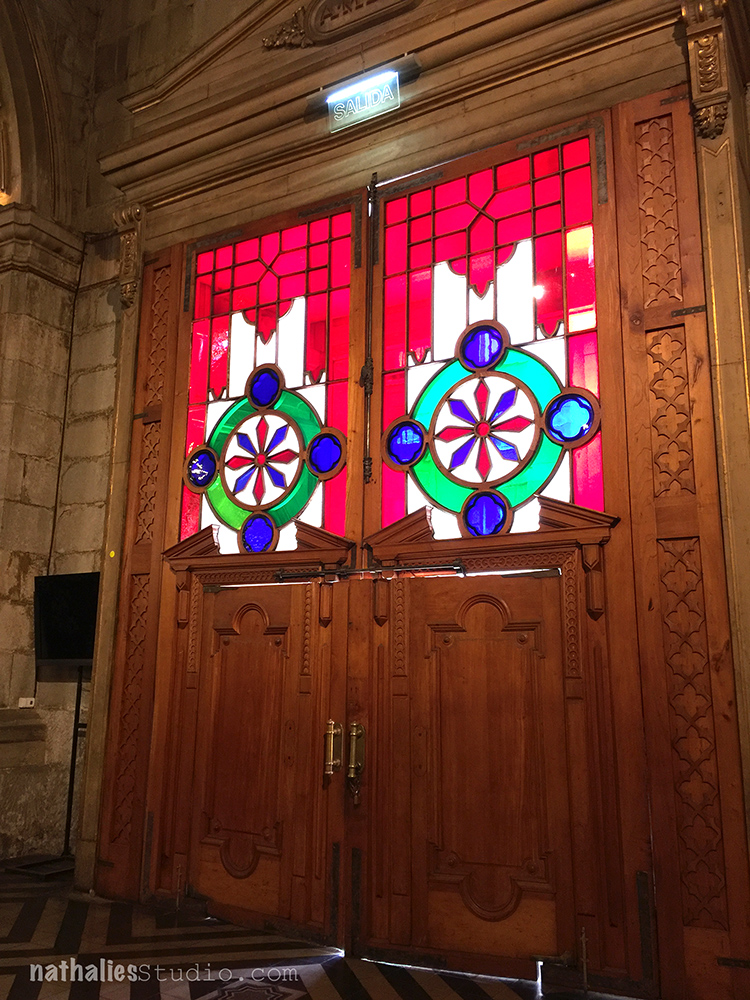 This is a gorgeous door of the main cathedral in Chile – I just love how modern and happy this looks.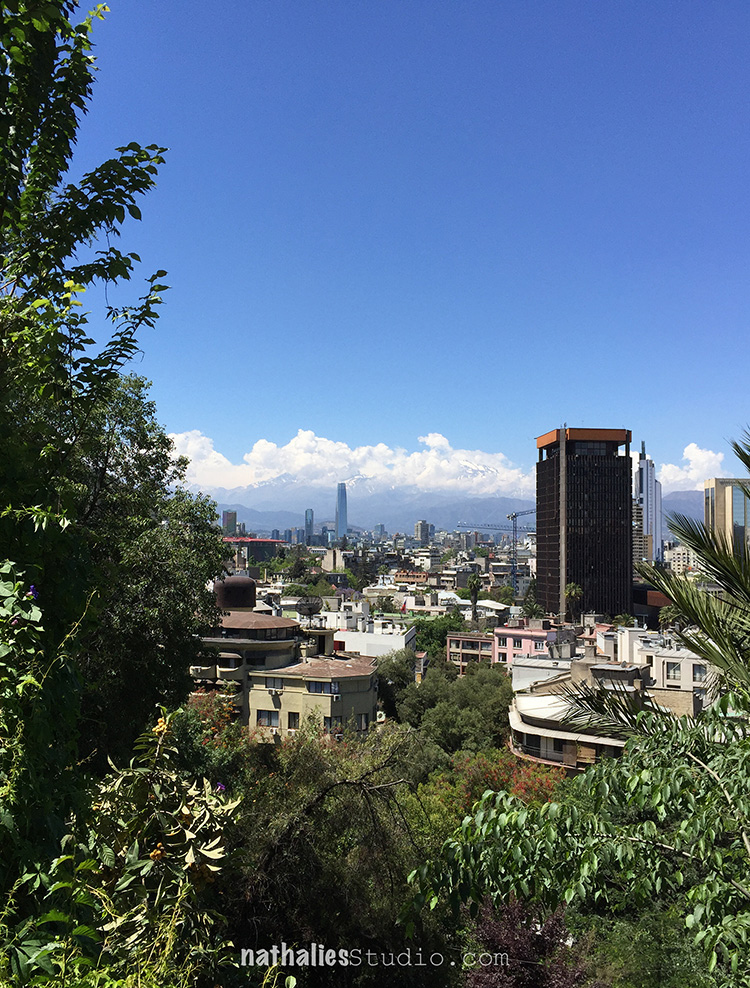 We climbed up the Santa Lucia Hill from which you can see the snow covered Andes far away and have a beautiful view over the city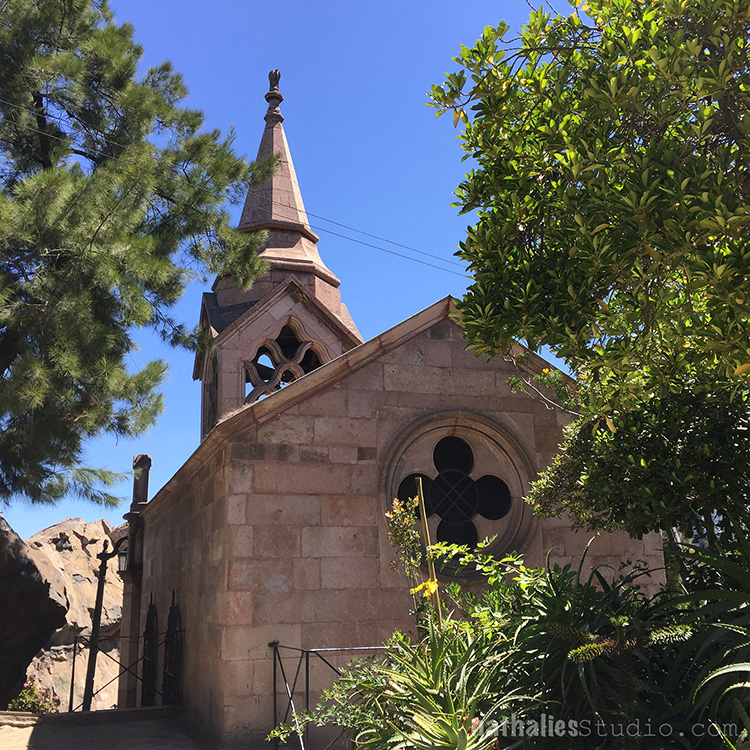 Found a beautiful little church on top of the hill too – which made us feel as if we were in a small village and not in a big and buzzing city.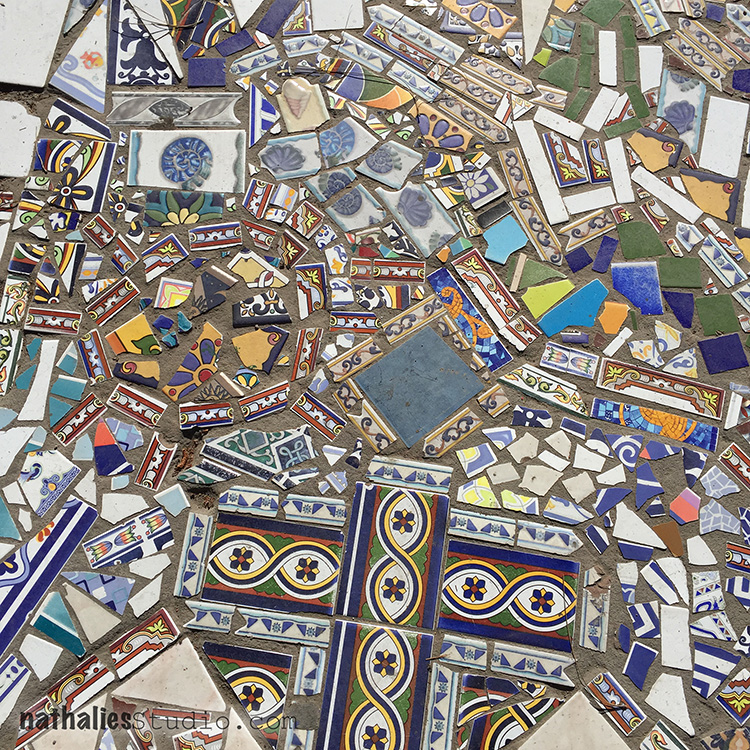 I loved this broken tile pavement near an artisan market.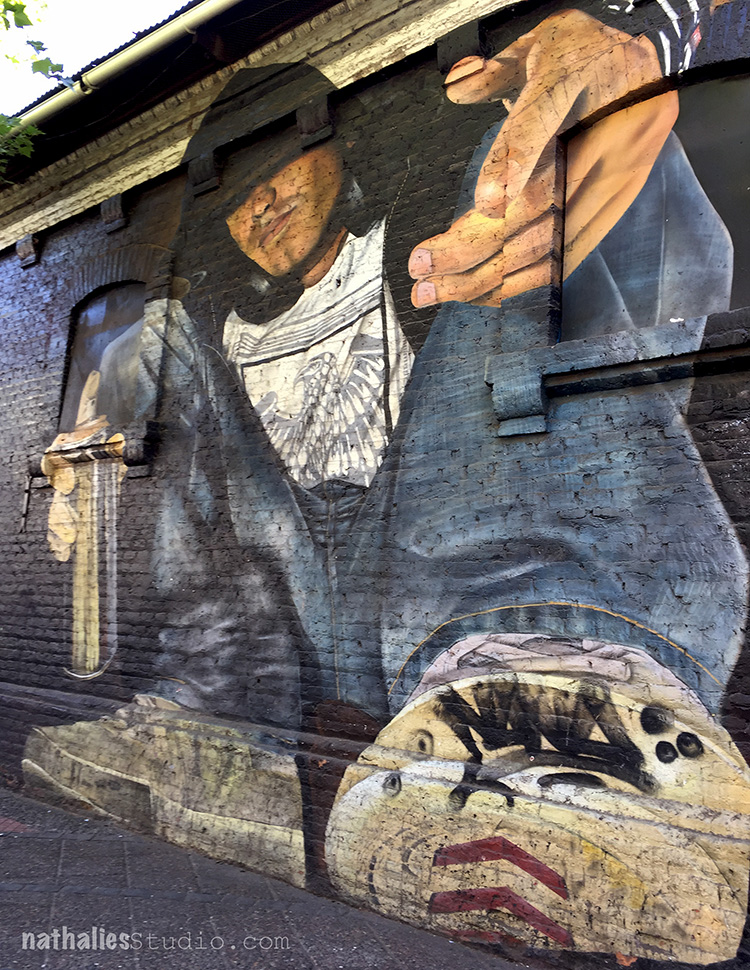 And there was a lot of street art too.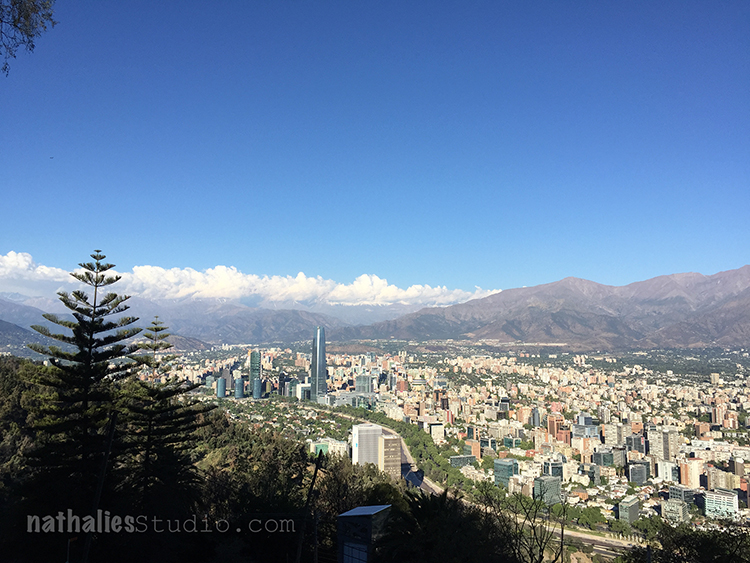 And more views from another hill in the city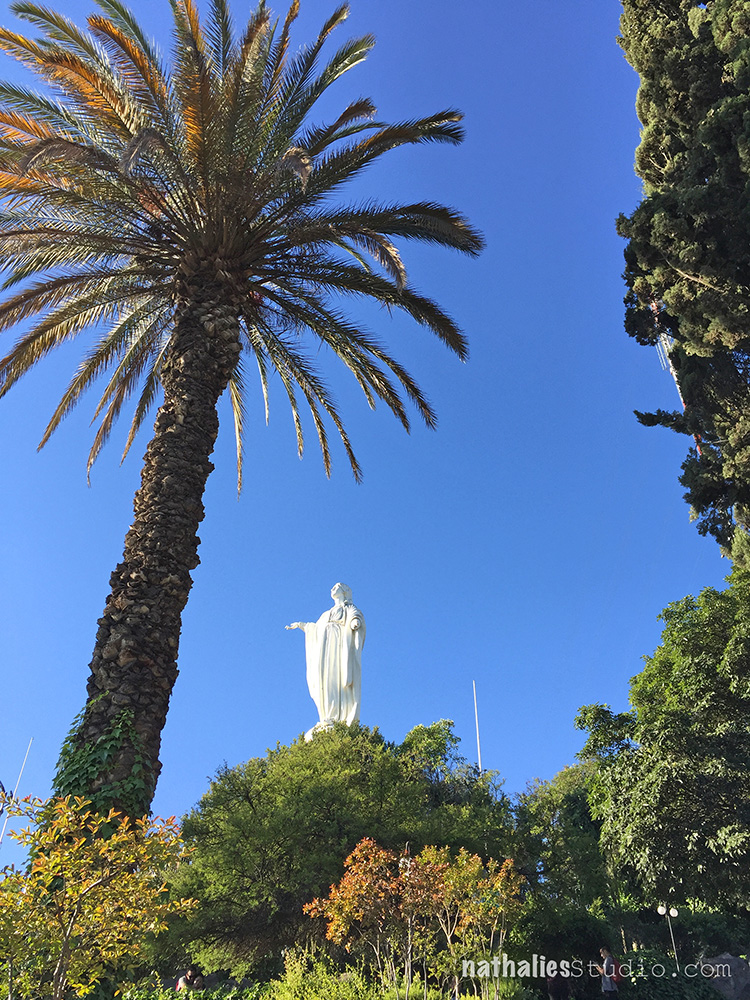 with this statue on top.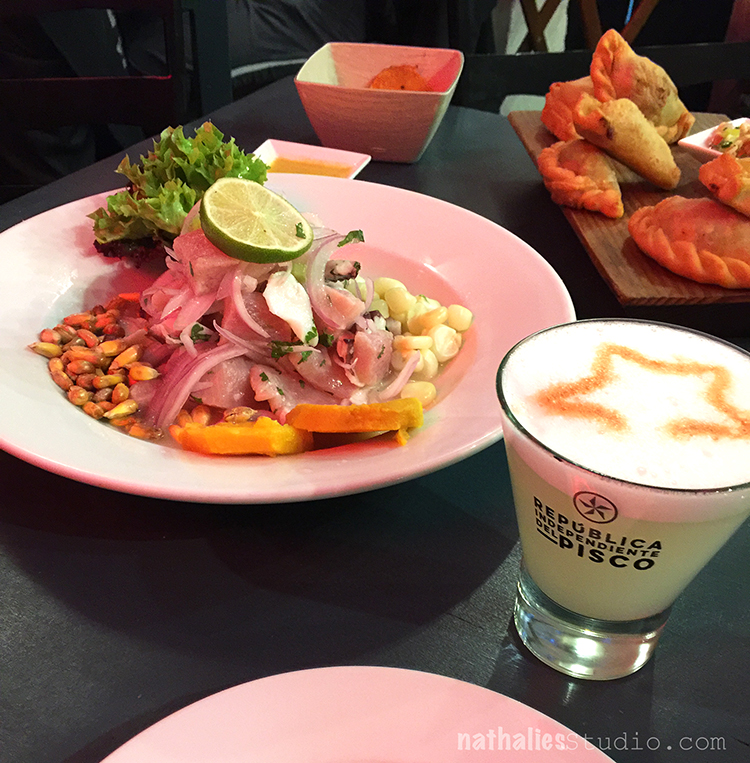 And a lot of yummie good food – Ceviche – a fish salad with corn , cilantro, lime, red onions, and sweet potato – delicious and definitely something I will make next summer and Pisco Sour …a very delightful cocktail – and some Empanadas …nom nom nom.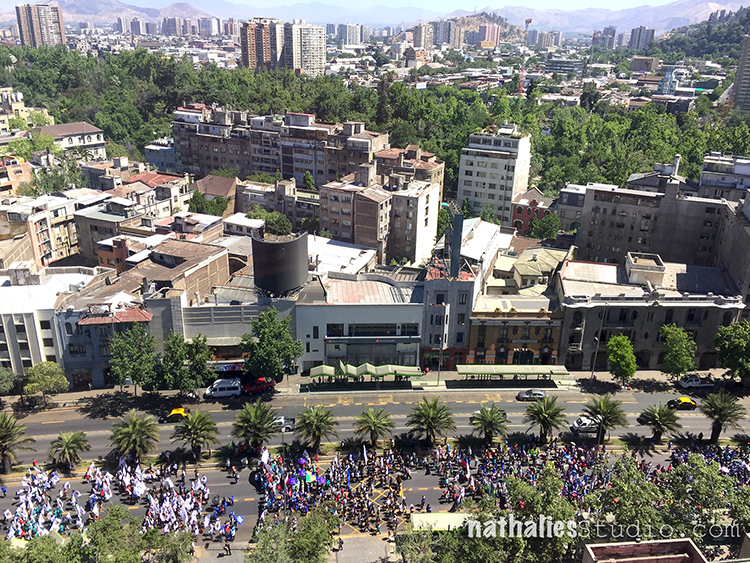 There were demonstrations on the street every day by government workers because of the privatization of pension funds and due to those strikes the museums and other public places were closed the whole week. I was able to go to some museums before our flight home on the last day- and will of course share an Art Stroll with you soon :) We also had a little earth quake which could be felt by the conference attendees and my husband in the university (it was a 6.4 magnitude earth quake about 50 miles away and shook the building quite a lot – luckily nothing bad happened) while I two blocks away stepped accidentally into the middle of the demonstration and if it shook- I must have thought it was the police tanks- LOL – I did not realize anything. And yes- I was safe – these were very peaceful demonstrations!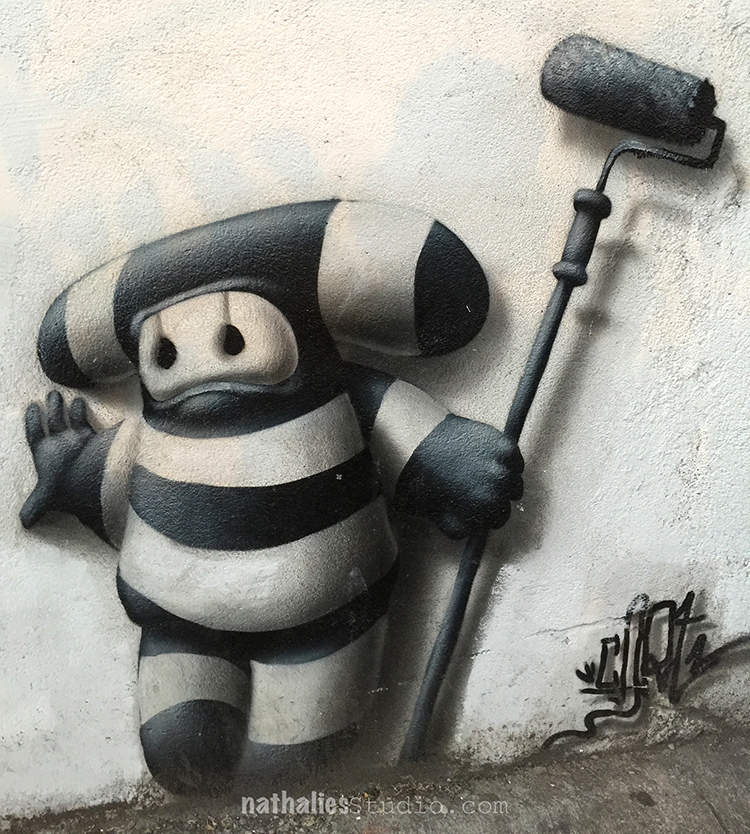 This was my favorite graffiti not knowing that it had a deeper meaning too. I just loved this guy and the dimension and the shadow and then later in the museum I found photographs from the turn of the century of the last living members of a tribe called Selk'nam and in those photos one of the body paintings for ceremonies and head gear was like the one in the graffiti. One wasn't allowed to take photos of the photos- but I found a pinterest board with some of the images if you are interested. It filled me with a lot of sadness that the Selk'nam tribe in these photos taken just a bit over a hundred years ago is now extinct.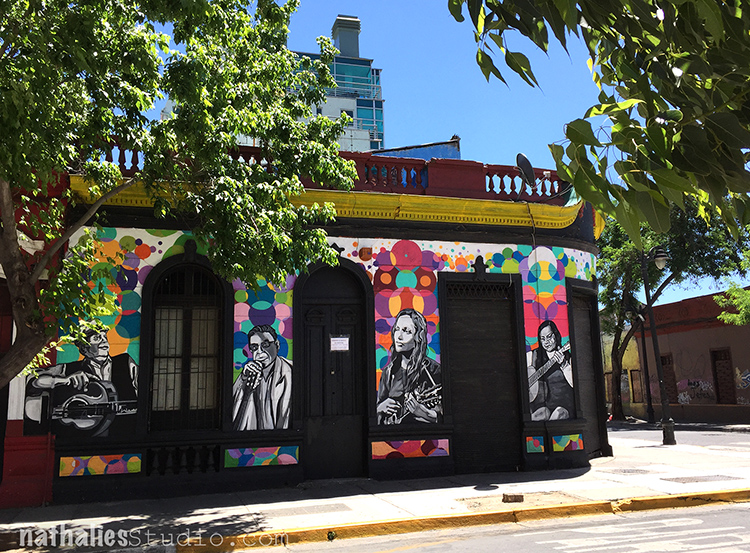 Here is more street art from Santiago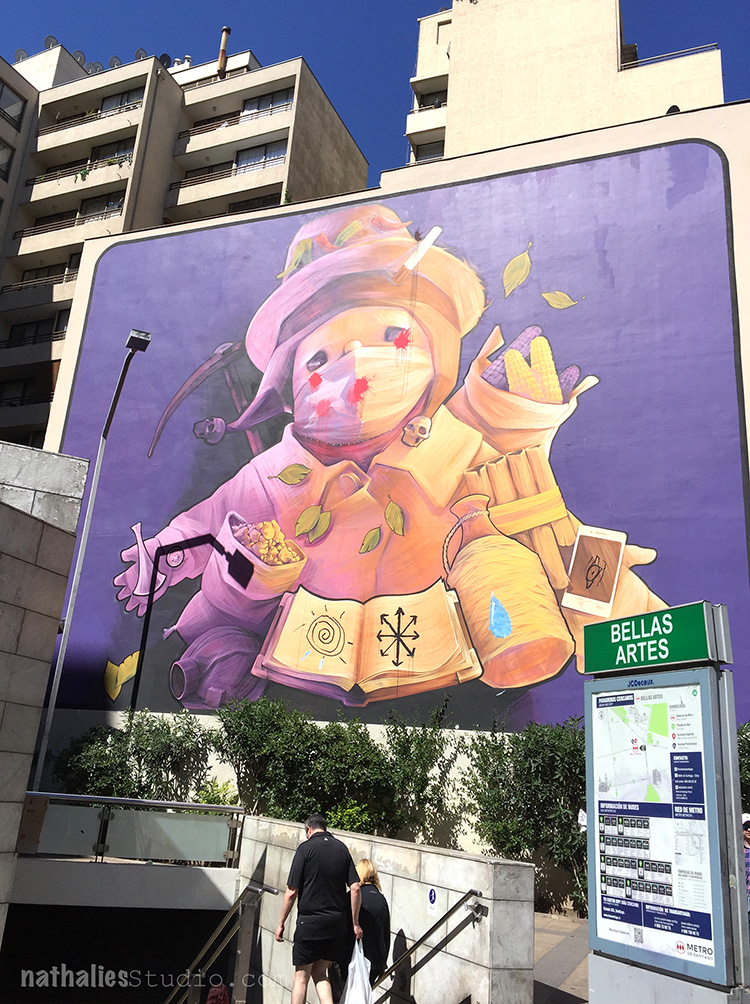 These two were close to the Museum of Fine Art. I found them so unique and different in their colors, of course the symbols etc. and I wish I had the key to read the deeper meaning to those.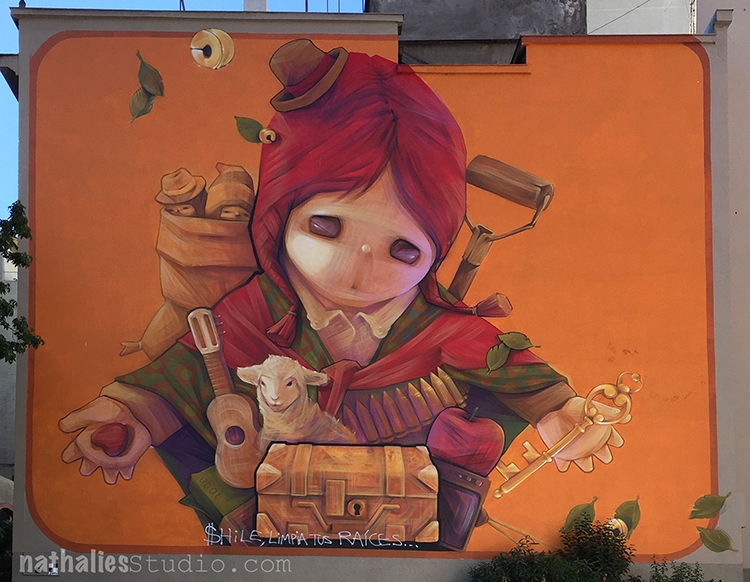 Hope you liked the little trip to Santiago- there is more to come from my trip there – stay tuned .
have a gorgeous weekend!