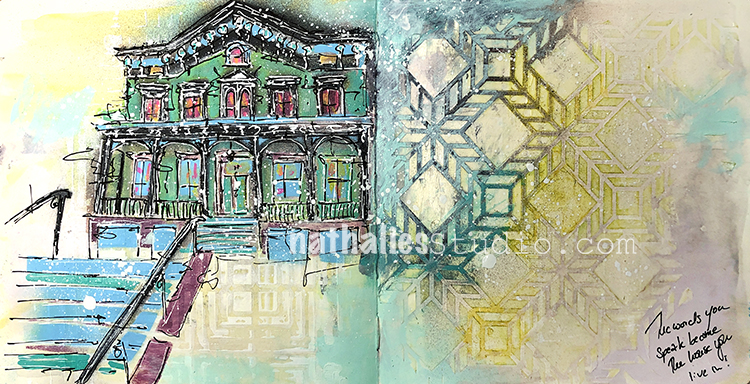 "The words you speak become the house you live in!" In other words, speak carefully – a good motto but definitely a tricky one to always follow :)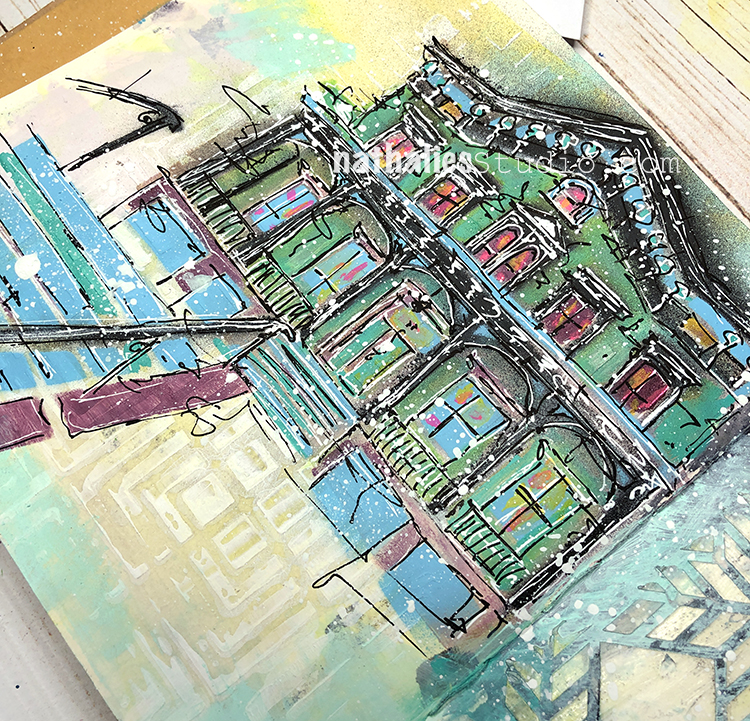 This was another study for a new painting. On the left I spread gesso through the Manhattan stencil and on the right I spread gel medium through the Santiago stencil. I wanted to play a bit with stencil texture underneath the painting or around it to see how it would look.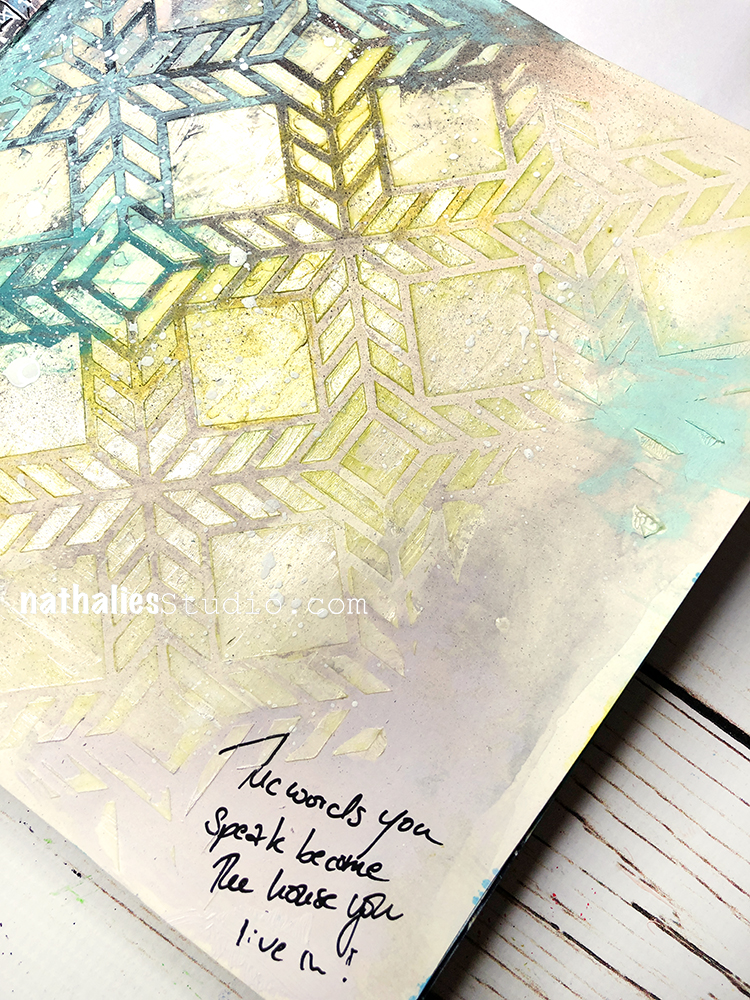 Once the gesso and gel medium dried I added thin paint over both sides and then wiped it off the surfaces before it totally dried – as the gesso and the gel medium resist the paint longer. I am not sure if I like it as a surface to draw on though – it really makes it hard. Better to think first of where I want the image to go and then spread out that area for the background… but that is why I love an art journal to play with such things!
Here are some of the supplies I used: