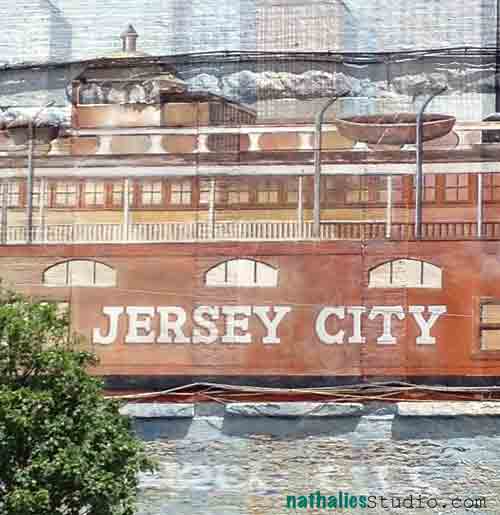 Last week I went to the States to prepare some things for our move in September. We spent two days in Jersey City where we were looking at some apartments. On Wednesday I was strolling through Jersey City on my own and I have to say…I fell in Love with this city and now I am totally looking forward moving there!!!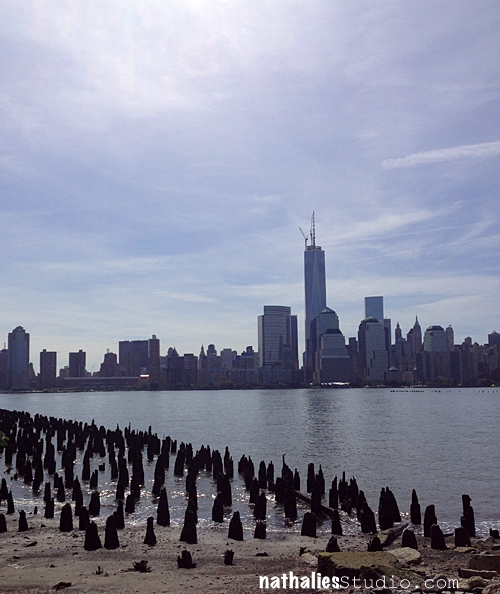 Jersey City lies right across Lower Manhattan and with the Path (kind of like a train-subway) or with the fairy (update: some call it also Ferry – hahahha) you are in 10-15 minutes in Manhattan – pretty pretty cool.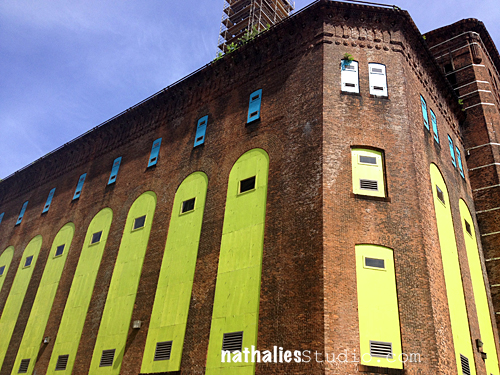 Lot's of old factory, warehouse and brown stones are part of the city and many are turned into amazing live or work or cultural areas. This power plant above is restored right now- I hope it will be a public space but who knows. Such an amazing building.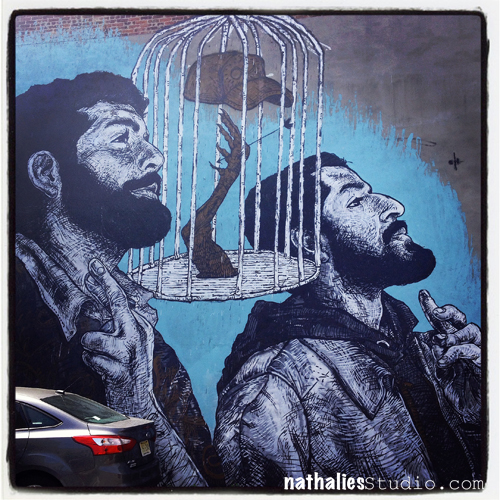 Lot's of street art around and I loved the edgeiness of this city which reminded me of my neighborhood here in Hamburg 20 years ago.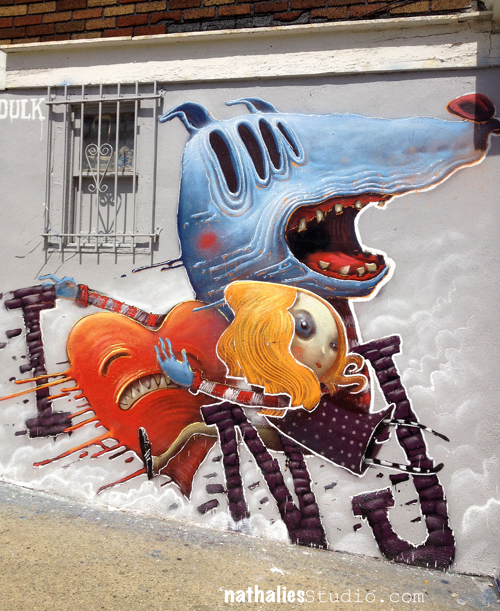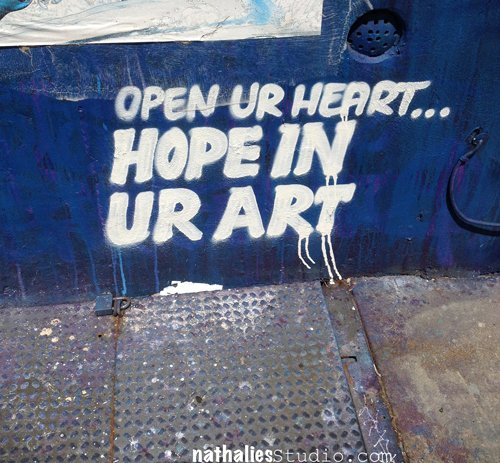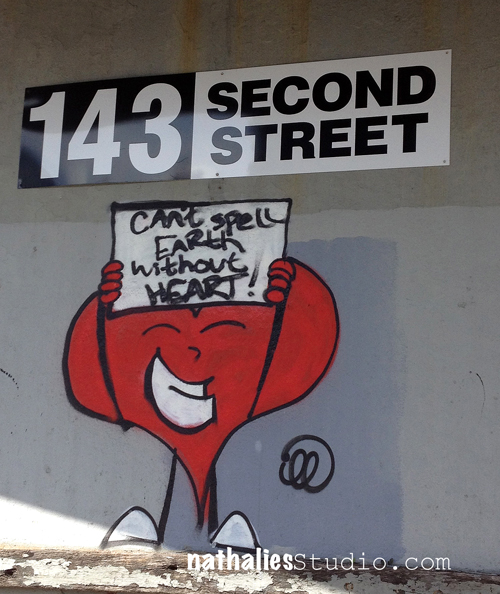 And then in between those amazing amazing neighborhoods, just beautiful – did I mention I fell in Love with JC? LOL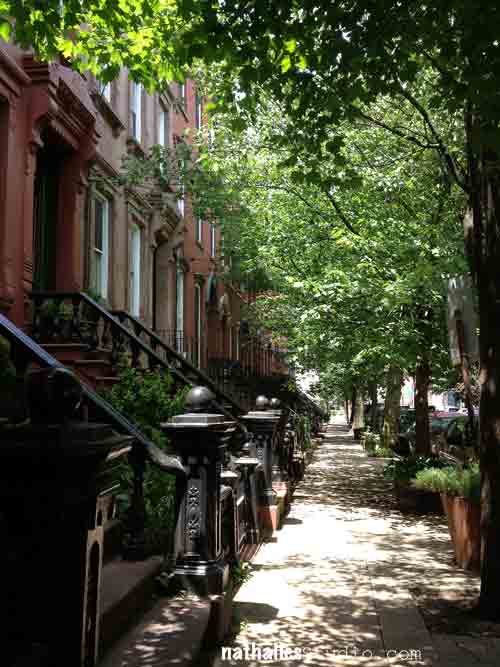 I can so see myself living in this city- and that makes me also looking forward even more. It was a bit of a back and forth as we didn't know where we would in the end move in NJ and so some days I was excited and some days I was a bit sad to leave Germany, now I feel like – whoooo – this is going to be so cool and it is going to be the right place for us. We are not ready yet to move totally out of a city…gotta face it ;)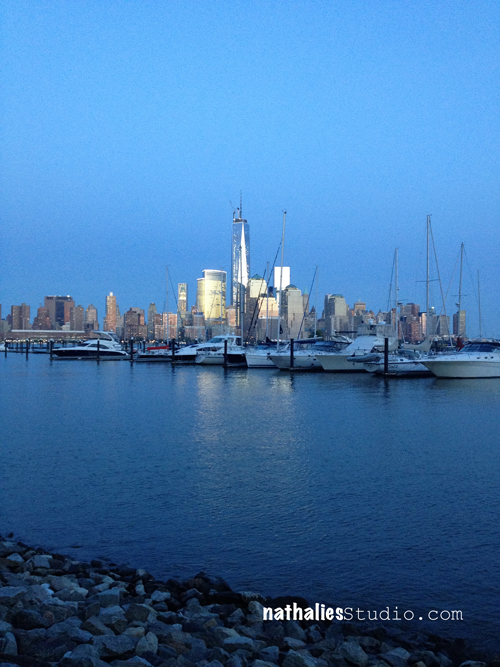 The next day I took the path to Manhattan and strolled a bit around in the West Village. I found The Ink Pad – actually almost by accident- LOL.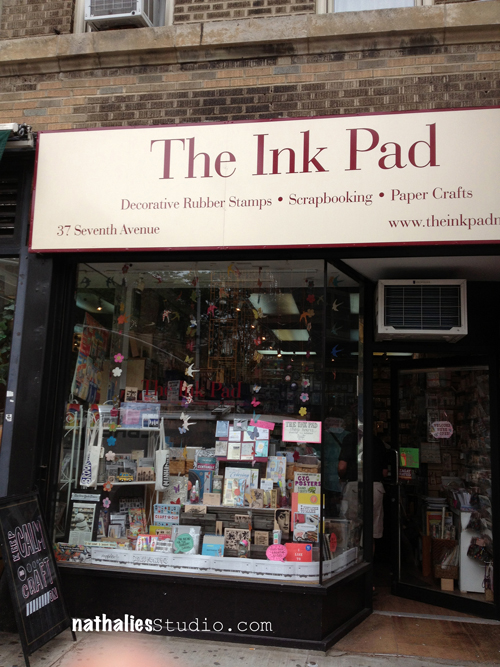 Lovely store, wonderful products and…ehem…..I got a bit of a joy infusion when I saw my crackle stencil hanging in the store :)))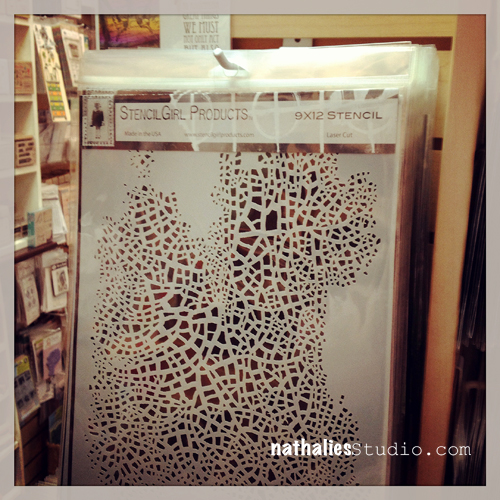 The best part of my trip was that I was meeting Michelle Hernandez. We had a blast – well I had- hehehehe ;) We went to a cuban restaurant and had a really good time, lot's of chatting, lot's of laughing and good discussions.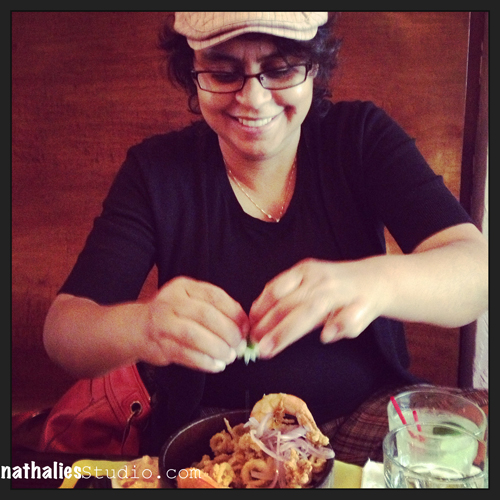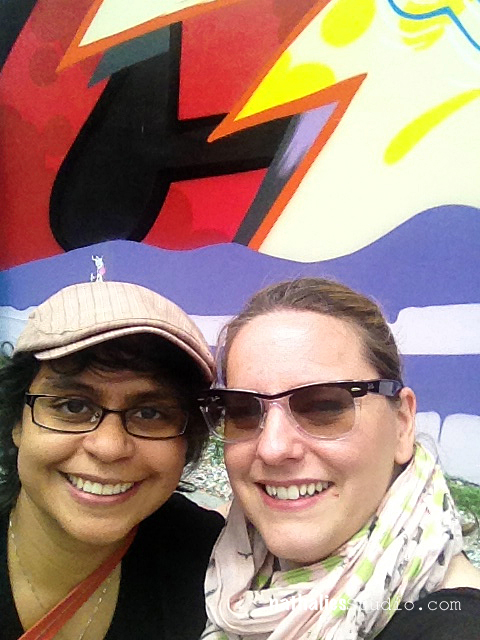 Michelle then took me on a little fun tour – and I saw some areas of the Village and Soho that I hadn't been to before. And of course there was some street art spotting ;)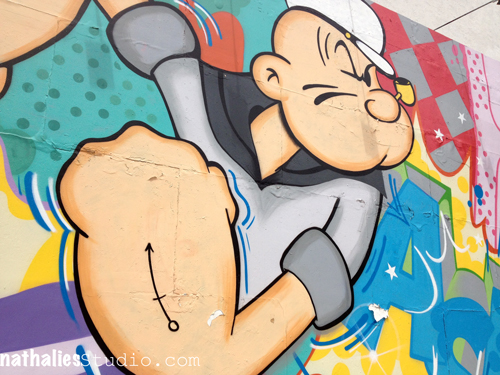 And this one made me laugh so hard…LOL – so I leave you with this ;)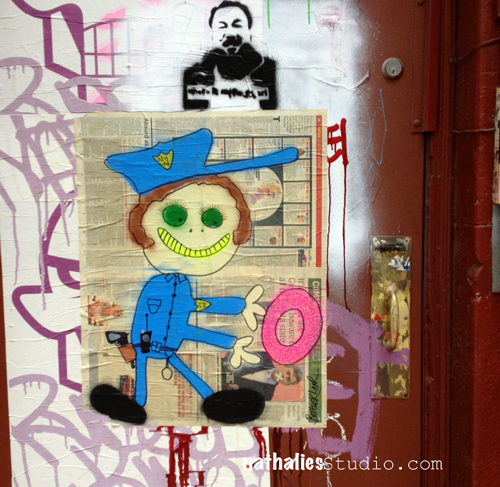 It was a great and necessary trip, besides getting a lot of things done, it made me feel so much better about moving and we also saw an apartment that we fell in love with. Cross your fingers we get it…It would be the icing on the cake :)
And now off to prepare the next trip to  Art Fusion next weekend for my workshops with Birgit in the Netherlands :)
huge hugs
nat