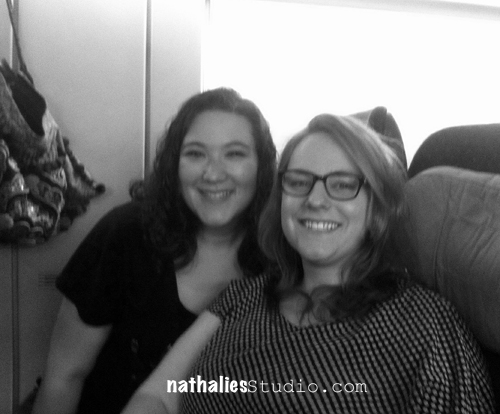 I have not even the slightest clue how to wrap up the fun visit by my friend Julie Fei Fan Balzer as this week was packed with so much fun, laughter, art, sightseeing, discussions, inspiration, birthday celebrations, insane amount of food and girlfriend stuff.
Here are some picture overload highlights: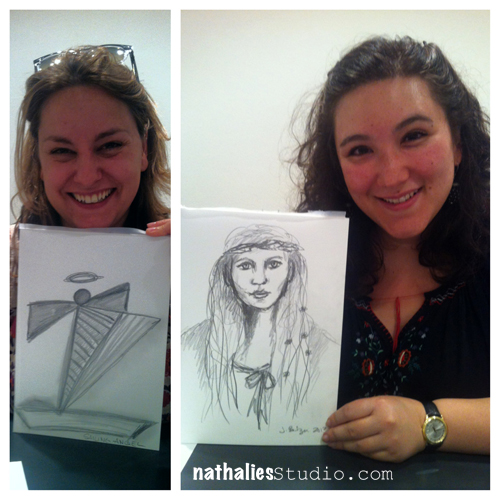 Arting in the Hamburger Kunsthalle after visiting a Special Exhibition with Paul Klee – Angels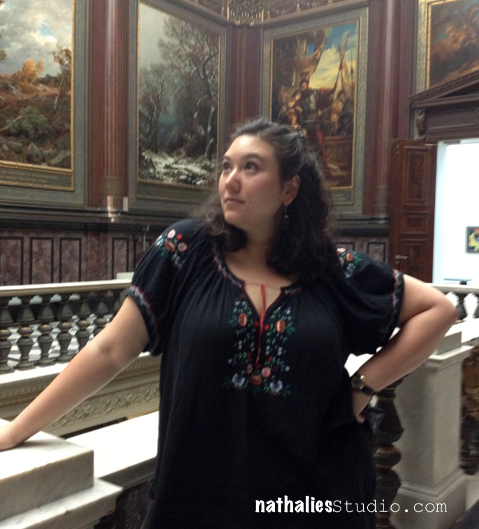 Julie's amazing "I -Do-Not-Realize-You-Are-Taking-A-Photo-of-Me"-Pose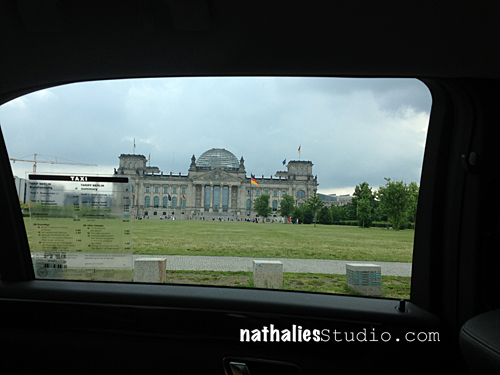 Reichstag Building from the window of our taxi cab to the Jewish Museum, where we spent many hours of our day in Berlin, I decided I will dedicate a whole extra blogpost telling about this special time there.
Painted Pieces of the Berlin Wall at Check Point Charlie where we had lunch and sat outside for a while.
Goofing around in my neighborhood in Hamburg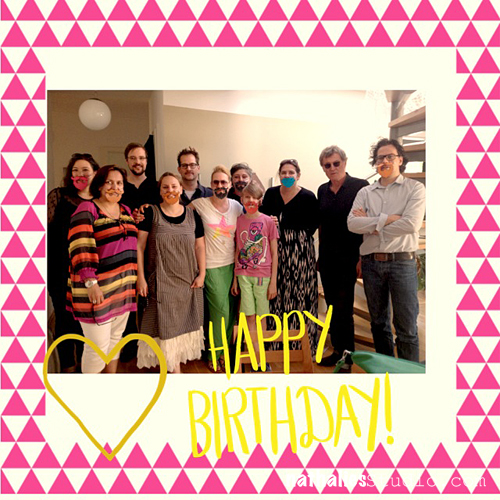 Having a fun birthday party with lot's of my loved ones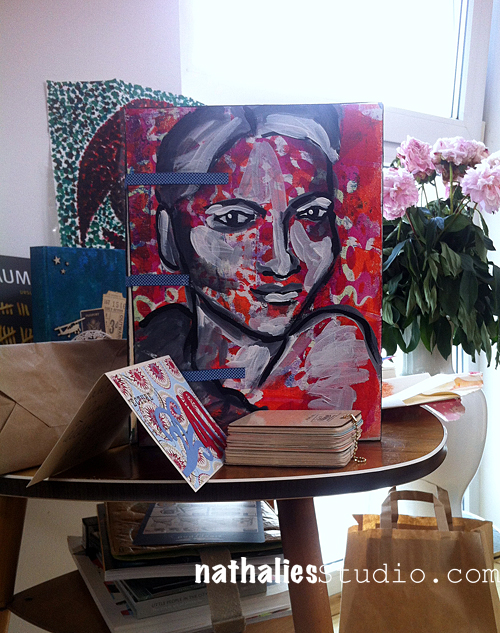 Many amazing birthday gifts- including this gorgeous handmade artjournal from Julie (she insanely wants me to trash it with my own artjournal art- pffff)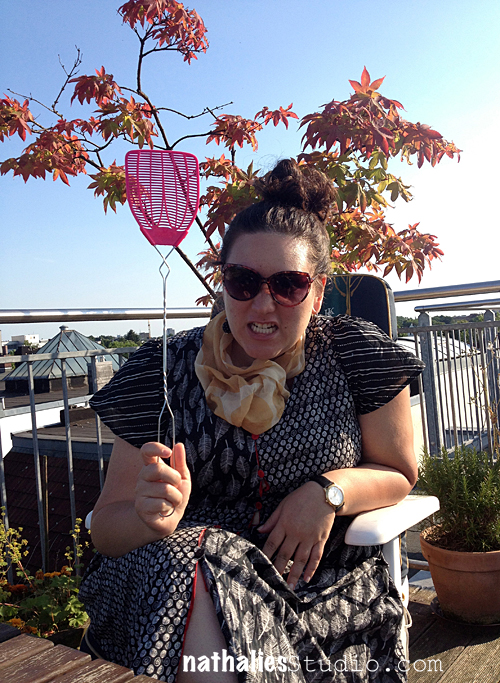 Wonderful hours on the deck, eating, partying, chatting…and …Julie chasing flies…she might be the only person I know who travels with a fly swatter- LOL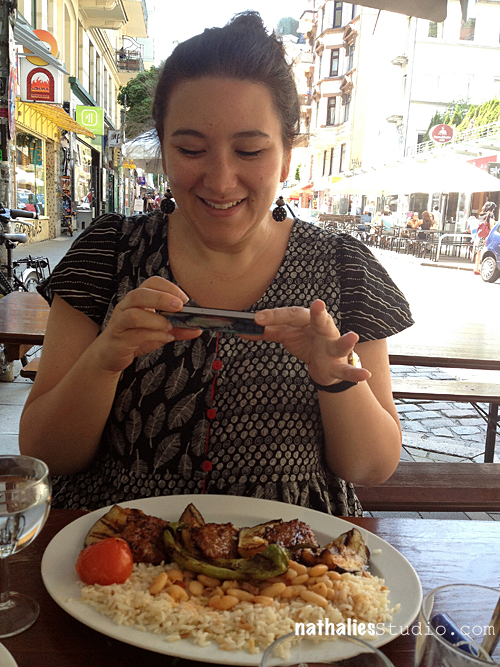 Eating almost every meal outside for six days …we both loved it!
Boat tour in Hamburg – lot's of walking and sightseeing.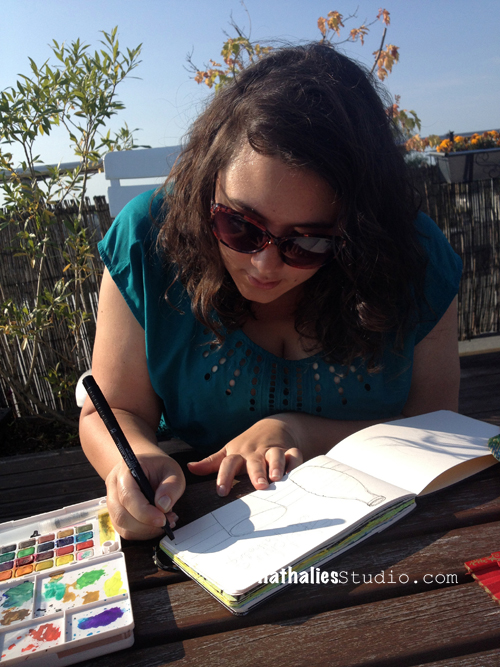 Arting time on the deck
Hanging out with friends and shopping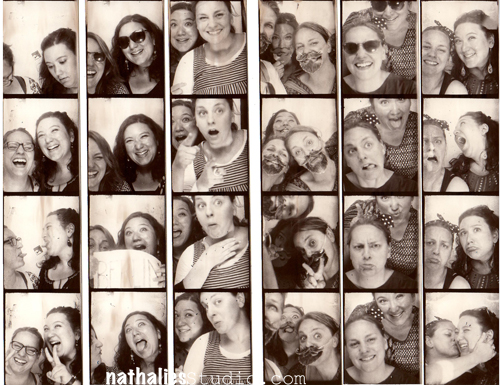 We took photos in a photo booth each day – gosh we were laughing so much – I cannot even walk by this booth anymore without giggling.
Girlfriend time- I tell you – so refueling ! Nowadays it is rare that you spent so much time with a friend and I think it was the best way to slide into my 40s – I felt like 20 LOL. Thanks Julie for making my birthday so special and thanks to my hubs for treating us both like princesses for a week  ;)
huge hugs
Nat