As promised I show some pictures of my half day sightseeing tour with Lydia in Luxembourg. Luxembourg is the 7 smallest country in the European Union – but oh it is a beauty. From Hamburg I flew in a small airplane, landed in Saarbrücken (still in Germany) after 1 hour and 10 minutes, when about two-thirds of the passengers left and we flew for 15 minutes (no kidding) with five people to Luxembourg.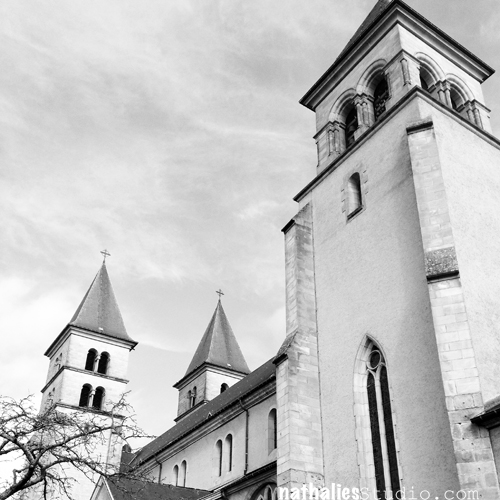 Official languages are French, German and Luxembourgish – making it interesting to read street and shop signs, as there seems to be no consistency as to how languages are displayed. Sometimes you have all three, sometimes you have a street sign warning you in french that there is a curve ahead, just to be followed by a german sign telling you to slow down.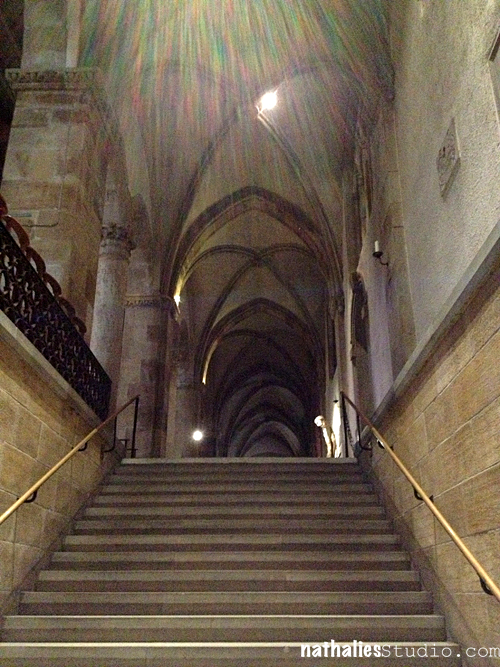 The first sightseeing stop on monday was Echternach where we went to the Abbey of Echternach which was founded around 700.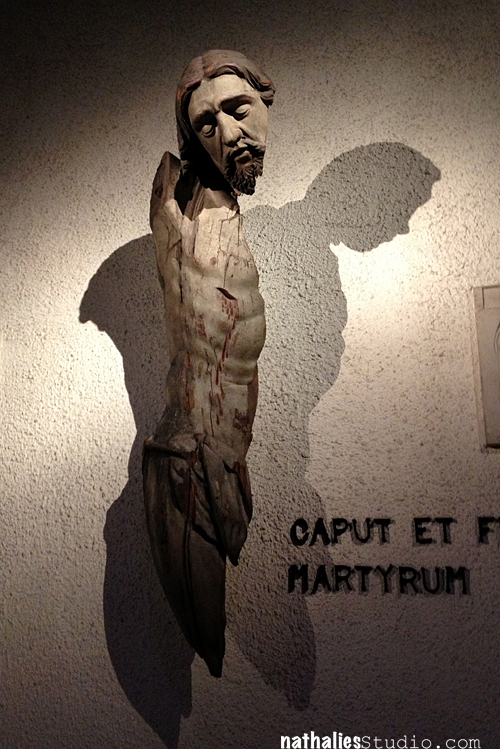 This sculpture fascinated me- especially with the shadow !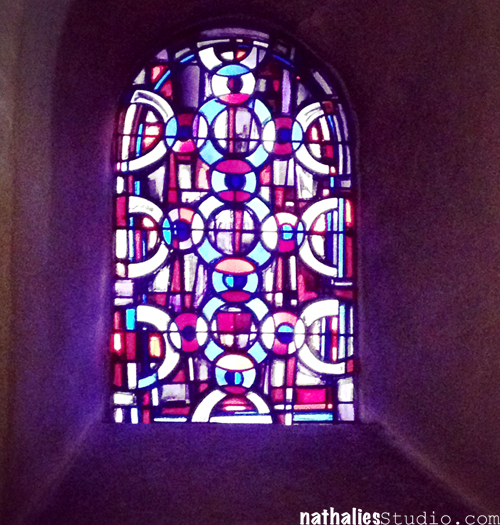 I fell in Love with the windows- I love the pattern – I am sure you will see it somewhere again ;)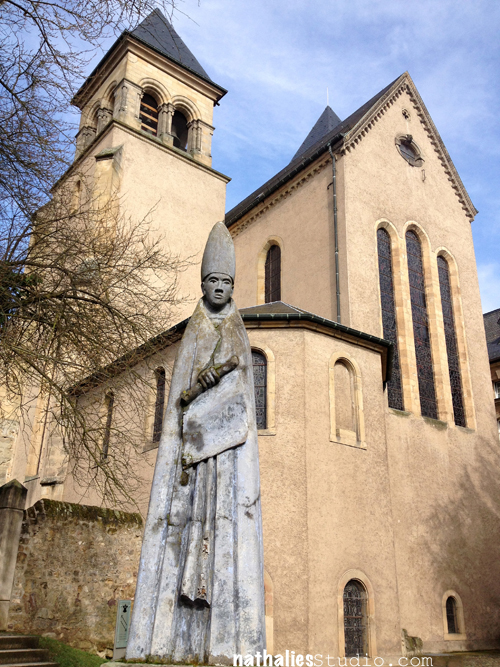 Echternach is located at the River Sauer, you walk over a bridge and you are in Germany- so I went for two seconds ;) (note the entry sign with the unofficial abbreviation of Germany…very outdated)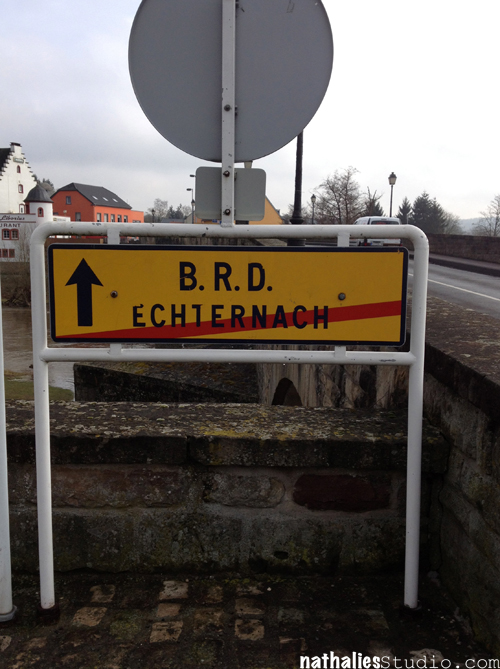 From here we went to Luxembourg City. This is a fortification also called Three Acorns in front of the Museum of Modern Art. Actually this is almost all that is left of the fortification. It was super pretty- and each of the towers had an acorn on top.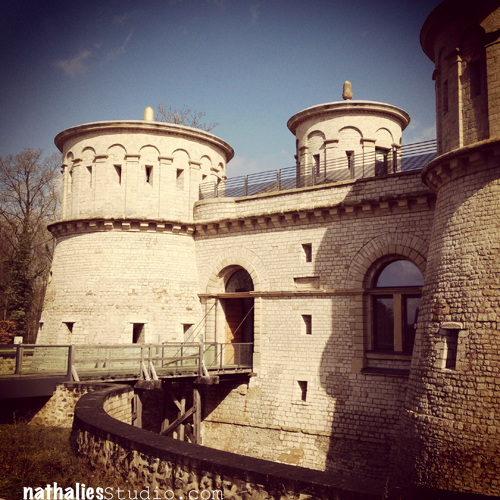 This is the Gëlle Fra – luxembourgish for the golden lady which is a war memorial.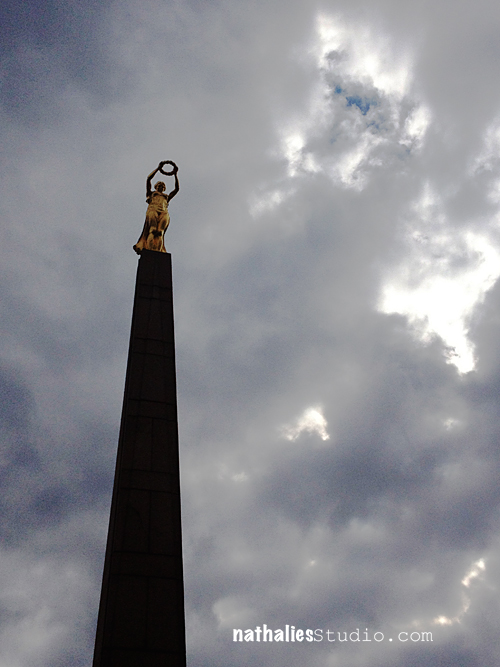 Very fairy tale like are some of the views- I was amazed at all the old buildings, some built into the rocks- and it was wonderful having Lydia as a tour guide as she knew so much about the city and history.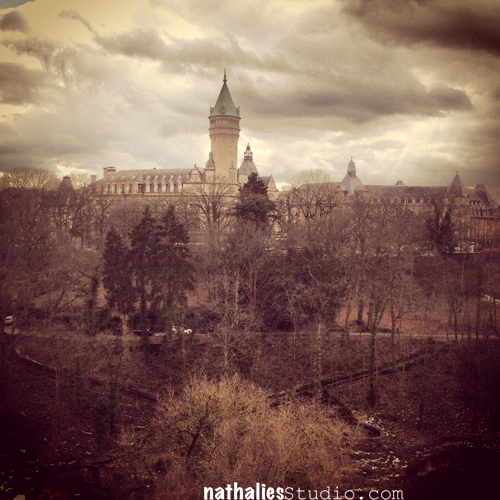 Loved this old tower called hollow tooth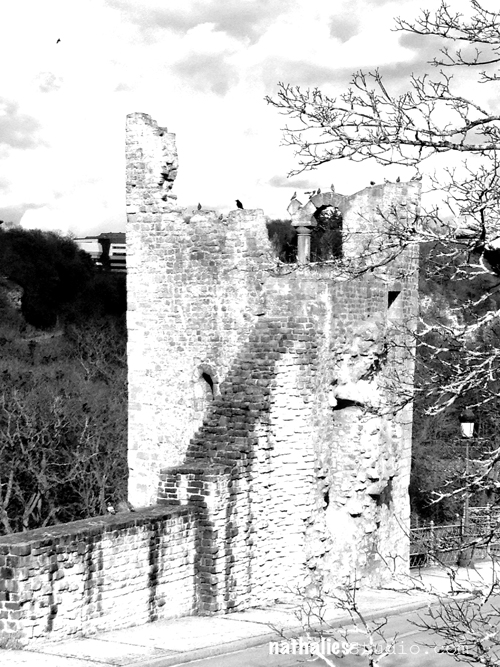 And there is a last view of the old part of Luxembourg before I head out to my weird bus-stop-like flight back to Hamburg ;)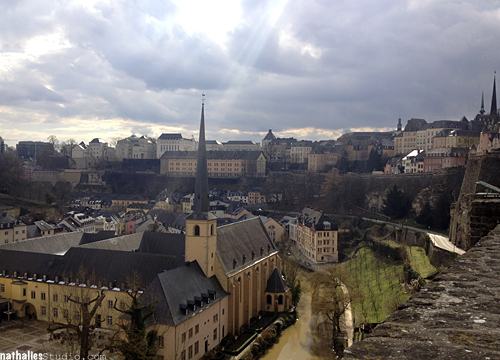 And the moral of the story…Luxembourg is definitely worth a trip. I am so happy Lydia talked me into staying a day longer after the workshops to do some sightseeing!
Hope you enjoyed the little journey with me .
huge hugs
nat
Related articles