I just came back from my workshop trip to Malaysia. I stopped for a couple of days in Hong Kong before the workshops and had a couple of days of sight seeing in Kuala Lumpur. It was so much fun and I learned heaps. Plus – I am so inspired by this whole trip. You know what this means, right? Photos…be aware…there are loads for the next days :)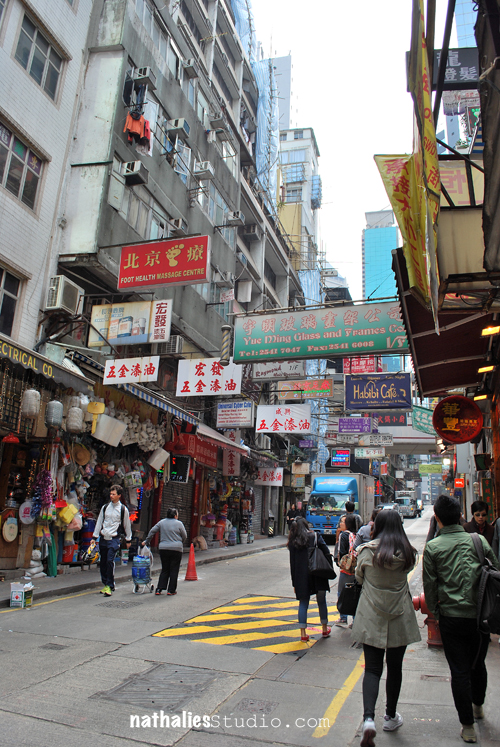 The first thing I noticed was the unbelievable amount of signs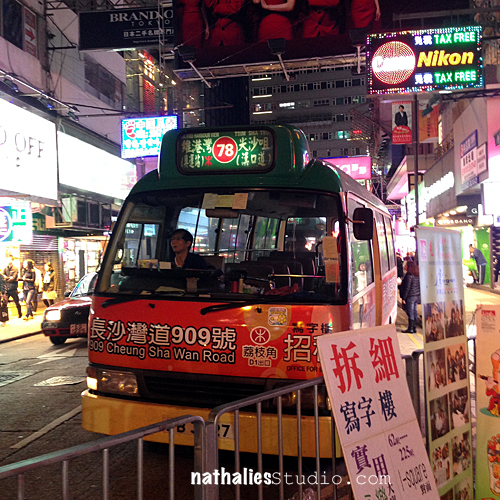 Making this the "City of Lights" at night – sorry Paris- you are just not bright enough ;)
See the little bus? These little beaners seat 16 peeps and were fun to ride…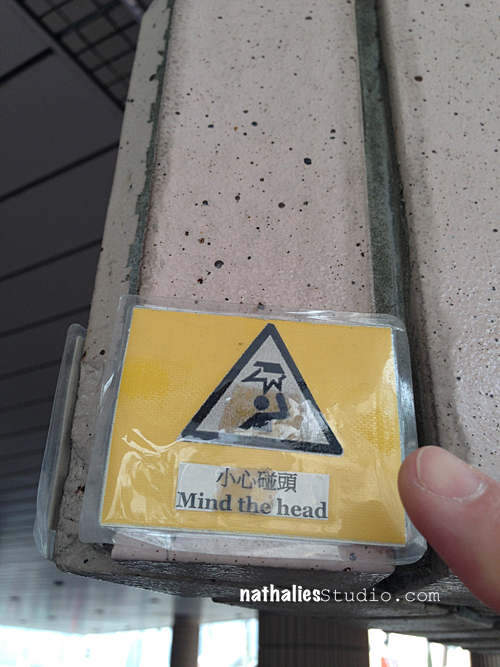 the more important a sign is…the smaller it appears…or so I think ;)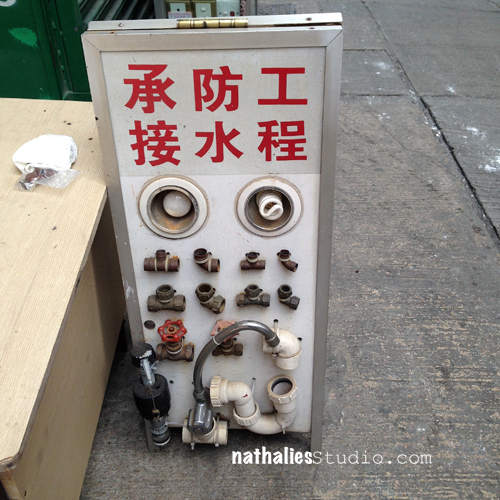 Most signs were in English and Chinese but signs like this made me realize how important visual hints are when you cannot decipher the writing. Actually…I don't even know half of the terms of the stuff on the sign in English – so I might be actually better off in China when going to a hardware store…LOL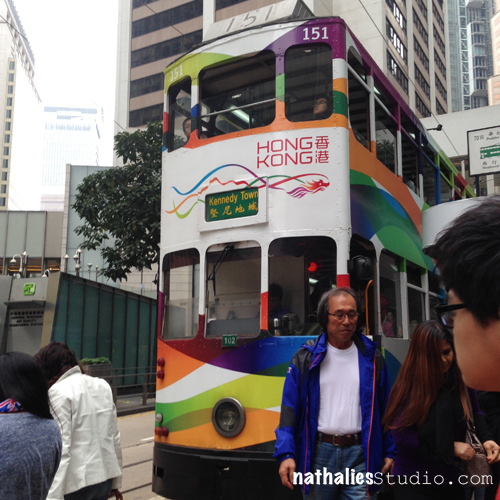 Speaking of public transportation – Hong Kong must have one of the best public transportations I have ever seen as a European. (sorry America…you are a very developing country when it comes to public transportation!). Not only little beaner busses, but also huge modern public transportation busses, these fun trams and a subway system that was the best ever. Every 3 minutes a subway, clean, safe, fast and CHEAP aka Dirt Cheap. Speaking for a longer trip for about 10 US-Cents. And you can pay with your Metro aka Octopus Card in Grocery Shops like in the one below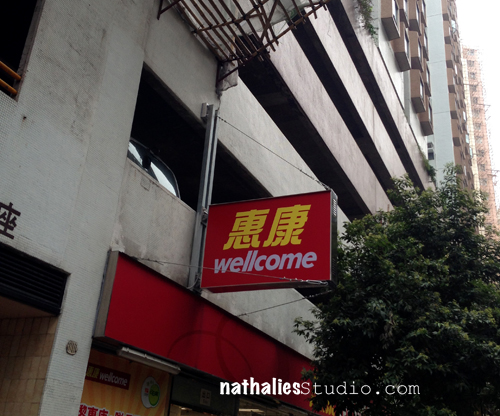 Which makes you scratch your head…because of the sign. But oh WELL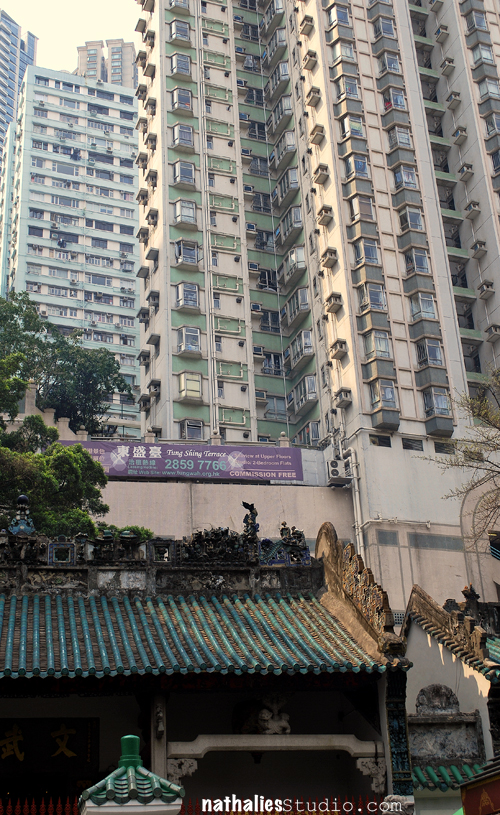 Significant is also the amount of high risers in Hong Kong. You will find clusters of 12-13 high risers 40 stories high and then all of a sudden you have a pocket with old houses or gems like this beautiful temple built in 1847 – the Man Mo Temple.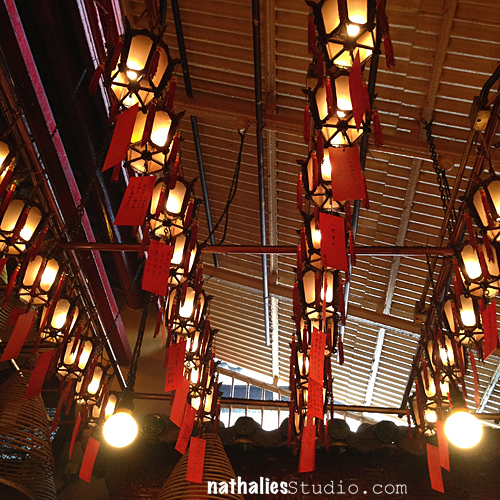 It was a beautiful temple with a lot to see especially when looking up. Like these wish lanterns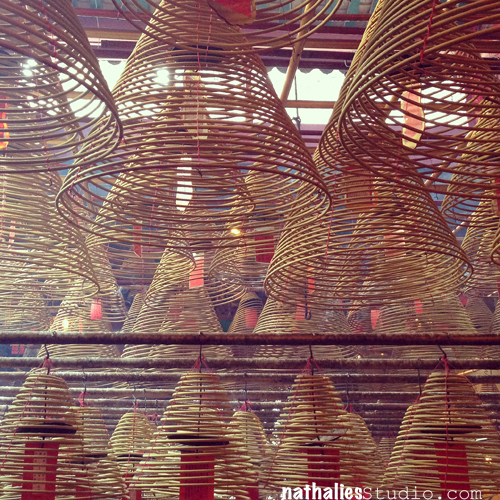 or these incense coils – the light coming through the roof made it all the more serene. And calm places were really needed as visual and commercial overflow was getting us hard :) I know a lot of my online friends were excited for me that I was going to Hong Kong mainly because of the Shopping. Well…to be honest… that wasn't my thing. And not because I do not like to shop – oh no ;)  It was a parade of super expensive no-real bargain show-off stuff. Name any designer label and you find one of their stores there. I am not very keen on brand fashion, and everyone tried to up-sell and and looking at things was not possible since you were hassled down right away and almost forced to buy. On top after being approached 1 Million times on the main shopping streets if I want to buy a fake Rolex or a nice handbag which was rather stressful, I turned into a total anti-shopping person during our stay in Hong Kong. No worries though – that changed in Malaysia  ;)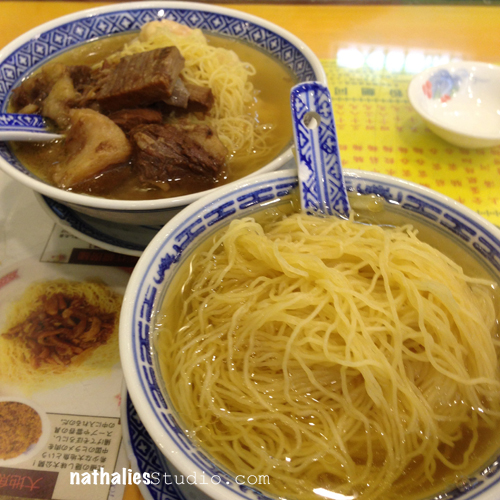 Besides public transportation – food was pretty cheap too – and so we ate a lot of very good, yummie soups and dim sum .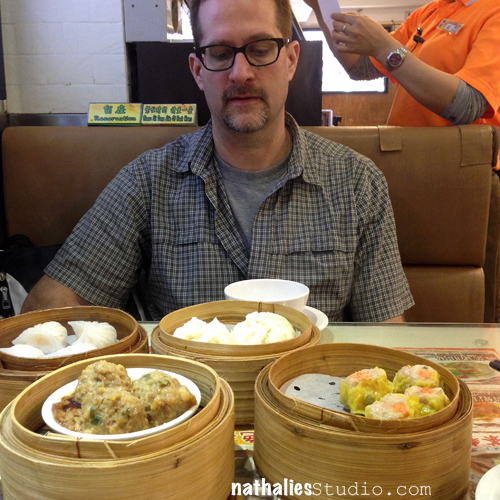 In fact we sometimes had dim sum for breakfast, lunch and dinner…and the worst thing is…I am craving it today.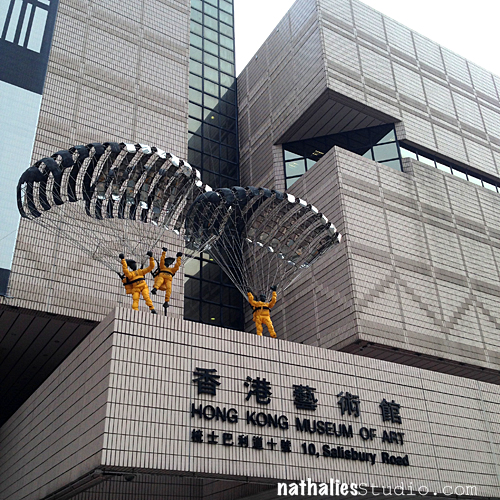 Of course a visit to the Hong Museum of Art was on the to do list. Besides a wonderful permanent exhibition of Calligraphy and Ancient Chinese Watercolor Art (no photos aloud) there was an amazing special exhibition "Ju Ming – Sculpting the Living World" .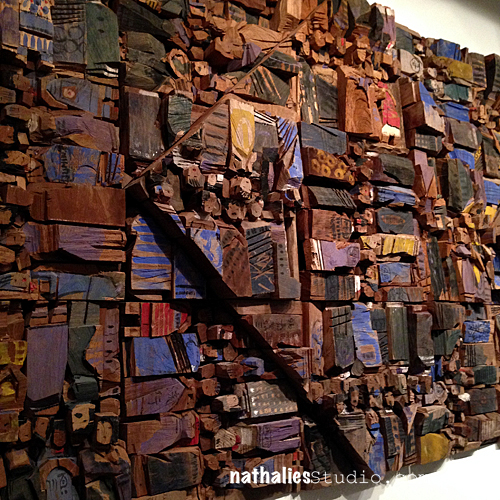 Most impressive were Ju Mings sculptures made out of bronze, stainless steel, painted wood, foam rubber and cast bronze.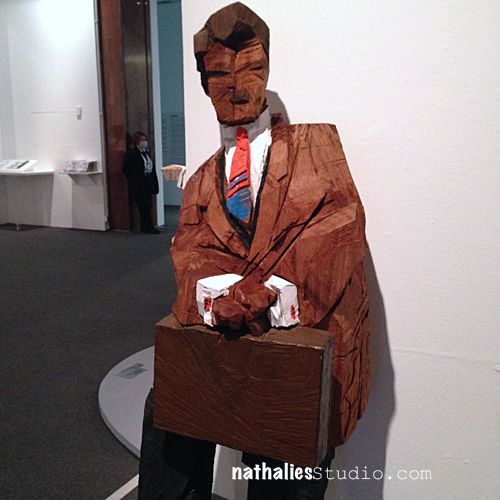 The sculptures are showing a collection of little moments in modern life.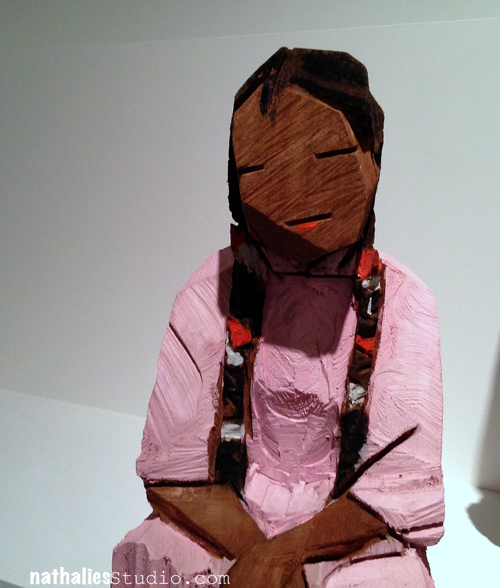 I love how the pose and just some little carves in the face can express so much.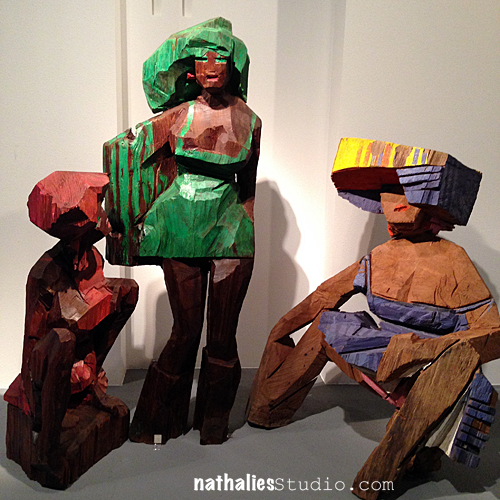 I loved how spacious the museum was….giving each piece of art a lot of space – even in the water color and calligraphy exhibition. It made the art really stand for itself and you were able to focus just on the one piece. I also loved the fact that calligraphy was received as an art form and the exhibition was rather big on it too. The water color paintings dating hundreds of years ago were just stunning and since some of the techniques used were translated in english I wish I would have had more time to take it all in.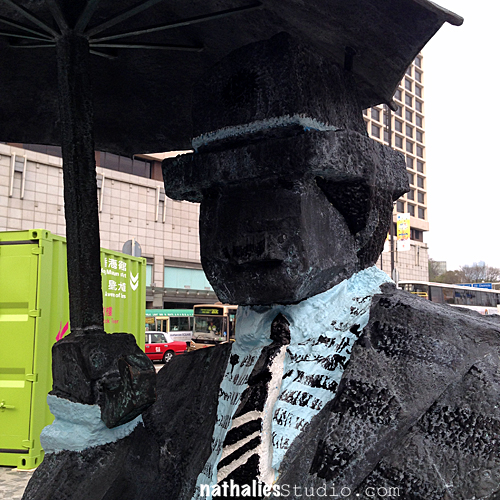 If you made it to here…wow ;) You will be rewarded with even more photos in a couple days – LOL. I will try to mix it up with some project posts and other stuff so you don't get too bored ;)
Have an amazing day
Nat