Some more photos of my stay in Hong Kong. If you missed the first part- you can find it here.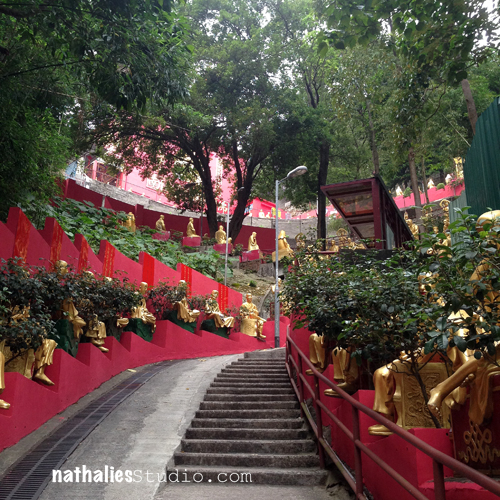 We went to the Ten Thousand Buddhas Monastery. 430 steps towards the monastery .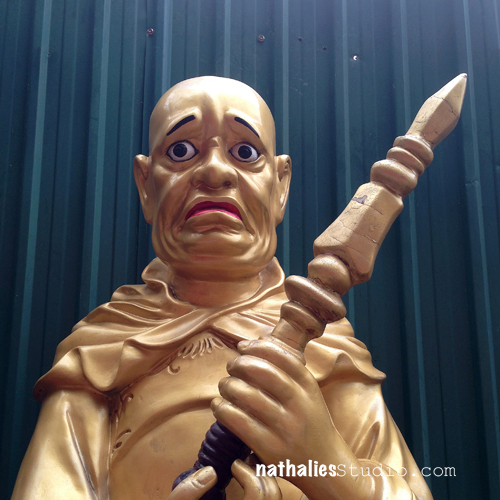 Flanked on both sides by Buddhas in different poses and with different face expressions.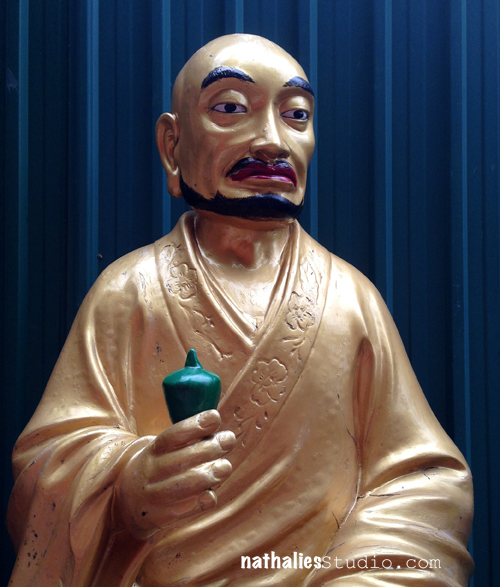 Pretty impressive..don't you think?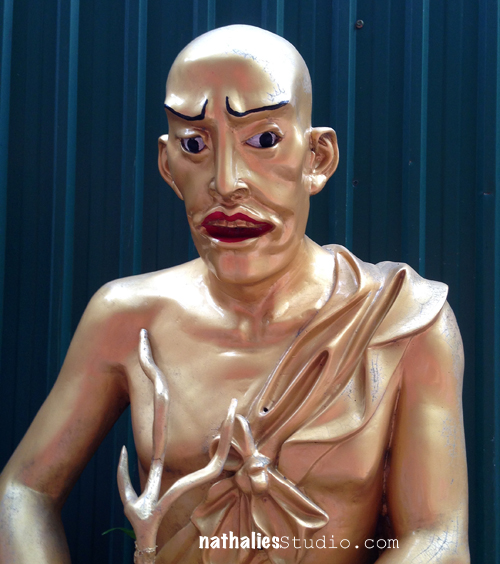 The funny thing is …the buddhas outside are not the ones that gave the monastery the name.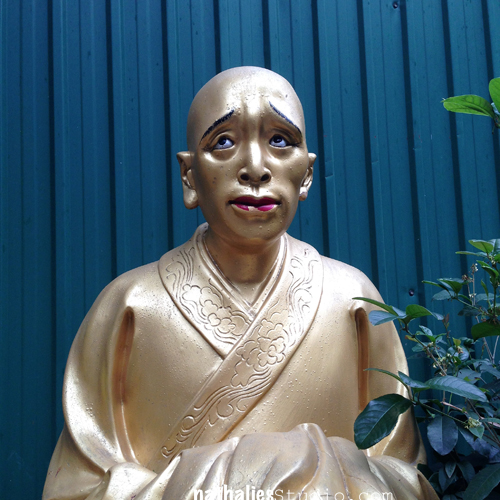 12 Thousand+ mini buddhas in one of the temples are responsible for the name. (no photos allowed)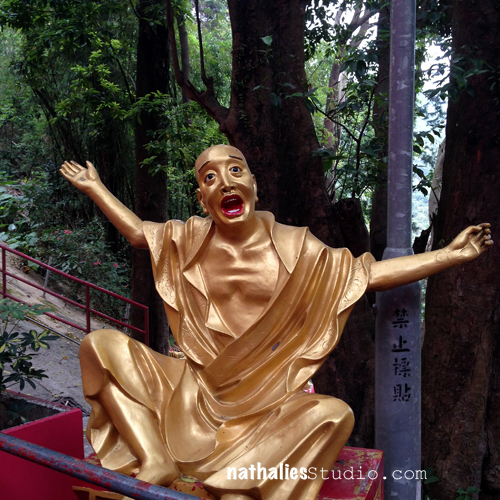 I loved stopping and looking at all those different buddhas. This one reminded me of a very close friend ;) She tends to make this expression every time you want to shoot a photo of her.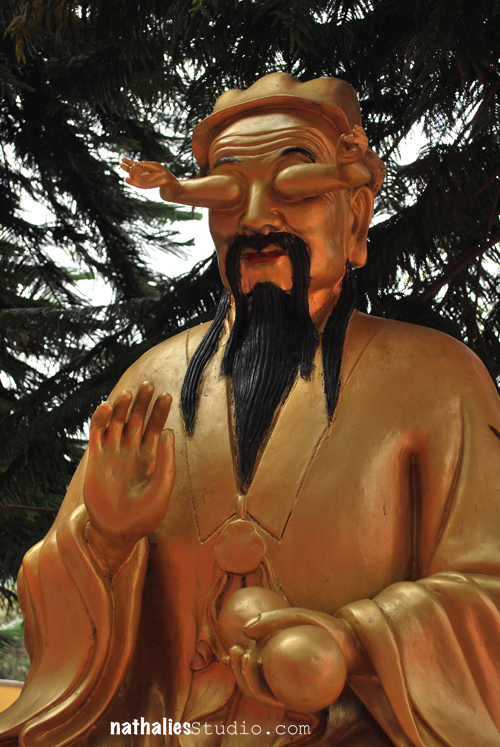 We were accompanied by monkeys that jumped around like crazy- all photos of them are blurry – such a monkey business ;)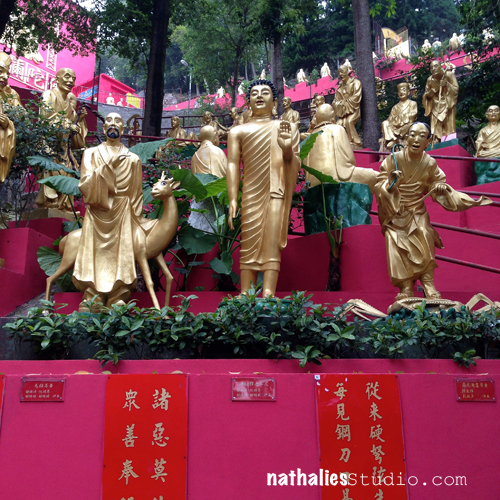 The closer to the top we came the more elaborate the statues became. I wish I could read the signs – I wonder if they reveal names of them or meanings.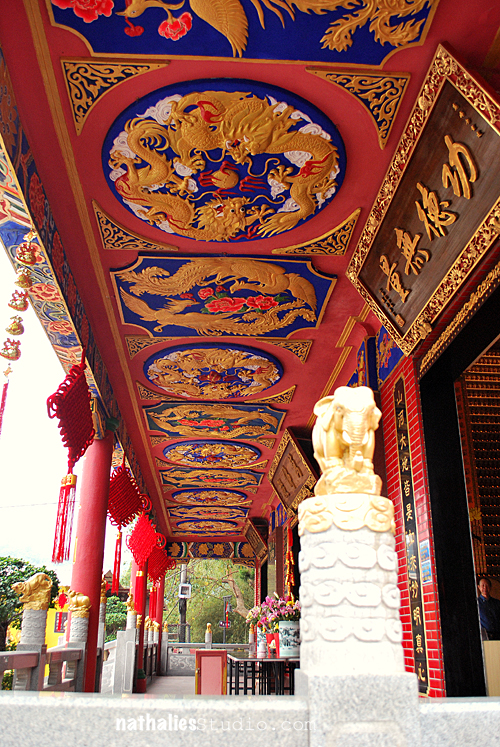 What strikes me most are the colors and the patterns. Just looking at this makes me happy- the colors so bold and so many details.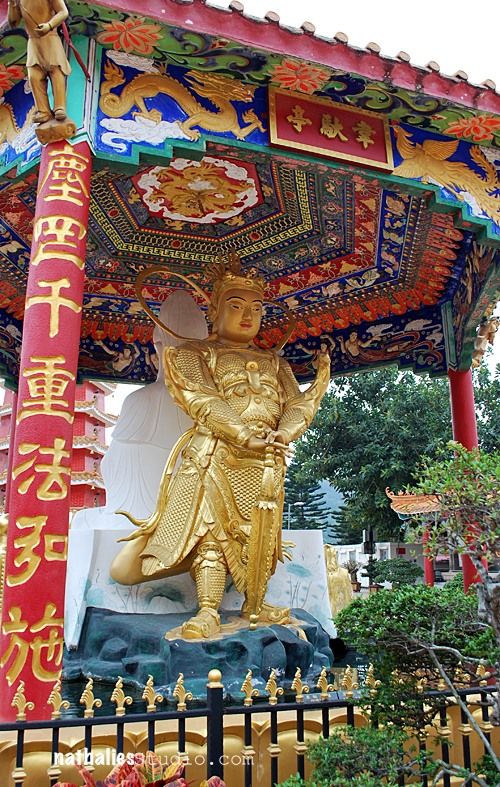 I loved those little pavillions.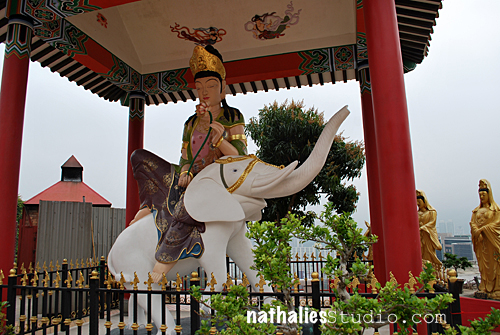 This place was actually built in 1949 and is not really a monastery because no monks are living here. But it seems as a lot of celebrations were going on there.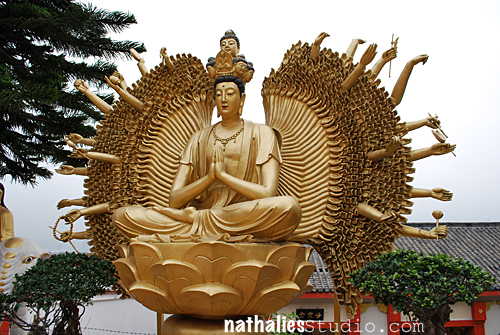 It was well worth a visit and funny enough it wasn't part of our travel guide… I would make it part of my personal travel guide. It is a bit hard to find, kind of like…ride to the end of the world , exit, follow this and that street, go to the street with the parking house and just go left up a beaten path that looks as if it leads to a dumpster…and then it doesn't ;)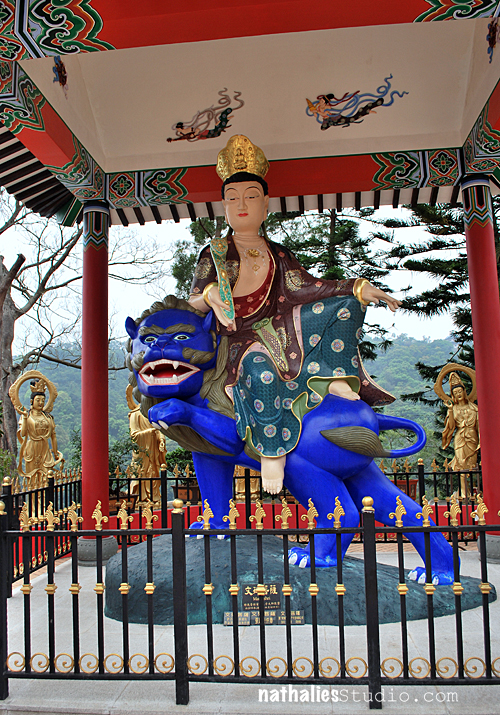 I would also recommend an early part of the day… good thing I have been working out a lot lately but the humidity and heat is making the hike up a bit hard.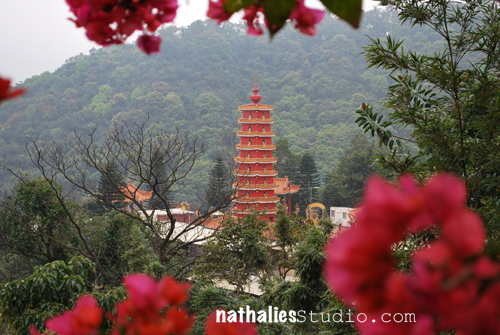 After this we made our way to the Chi Lin Nunnery. Or lovingly called Chilling Nunnery by us.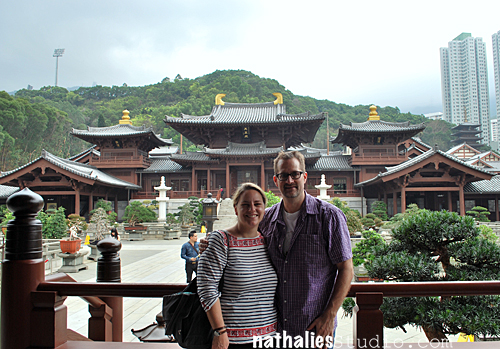 While strolling around the temple we could hear the nuns – yes they were actually living there – chanting in a hall – the sound was carried throughout the temple – which was just amazing. We later saw them coming out but I referred from snapping photos. It felt not right.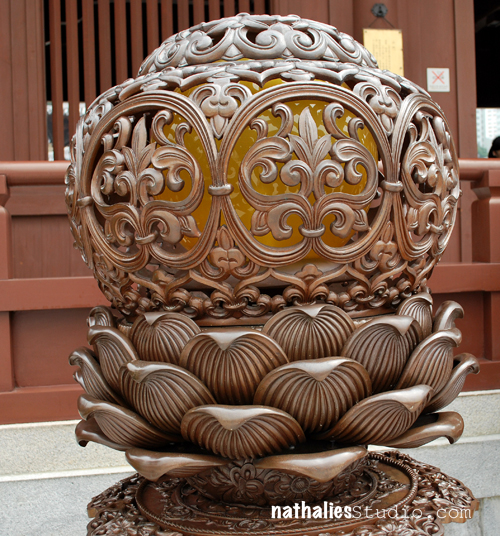 In front of the Nunnery is the Nan Lian Garden – again an oasis in the middle of high risers. I love how the garden was laid out. Lot's of small details again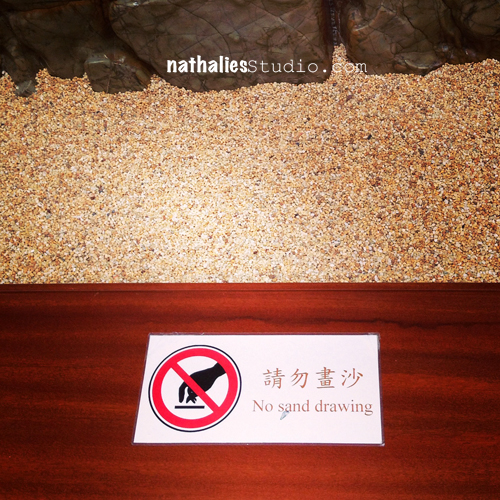 and an awesome rock garden…with interesting signs. I have to admit I didn't have the idea before I saw the sign…It made me wanna try it ;) I did not – no worries.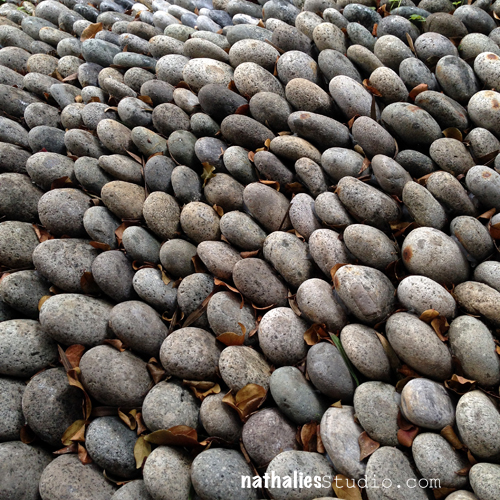 I loved these areas paved with these neatly stacked stones. Awesome texture and so interesting to look at.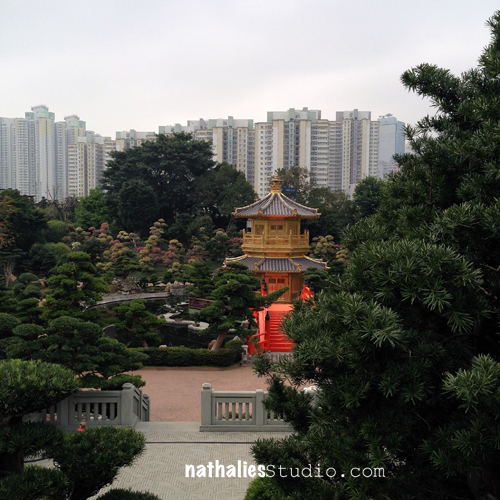 Hope you enjoyed the monastery-nunnery tour in Hong Kong. Tomorrow some projects but then there will be more ;)
Have a Chilling Day ;)
hugs
nat