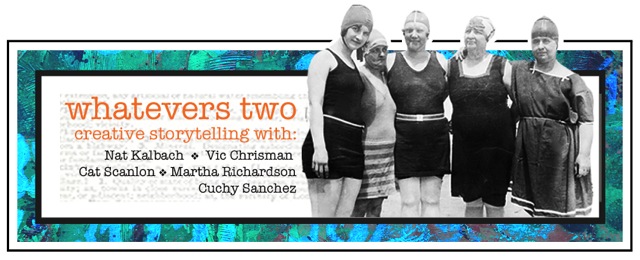 Sorry: This was scheduled for the 15th – but somehow it didn't work  – but now here it is! :)
Are you ready for the 3rd photo of the Second Round of Whatevers? If you missed what the Whatevers is all about or want to see all the past photos and takes…check it out here.

Click here to see what Cat, Vicki, Martha and Cuchy made out of the photo and which story they tell.
Here is my take:
Journaling:
They shared the same parents, passion for music and liked the same woman. No wonder they also shared how much they disliked each other!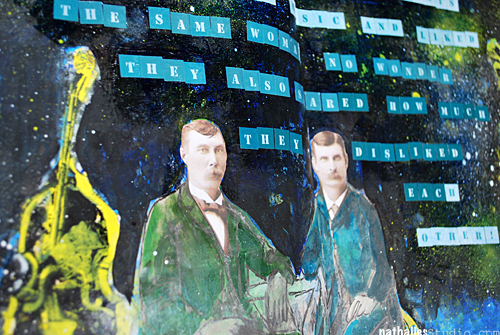 I used Luminarte Silk Paints and Liquitex Spray Paints to create the background and used my StandUp Bass Stencil designed for StencilGirl Products. Love how it pops out.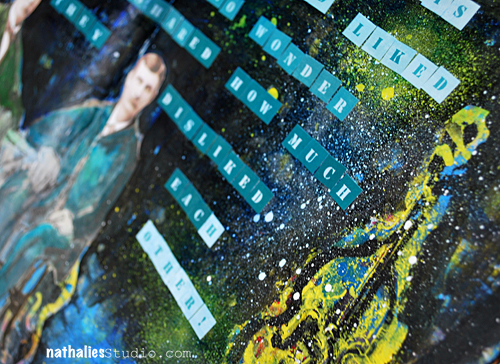 And here is the photo of this month's Whatever for you: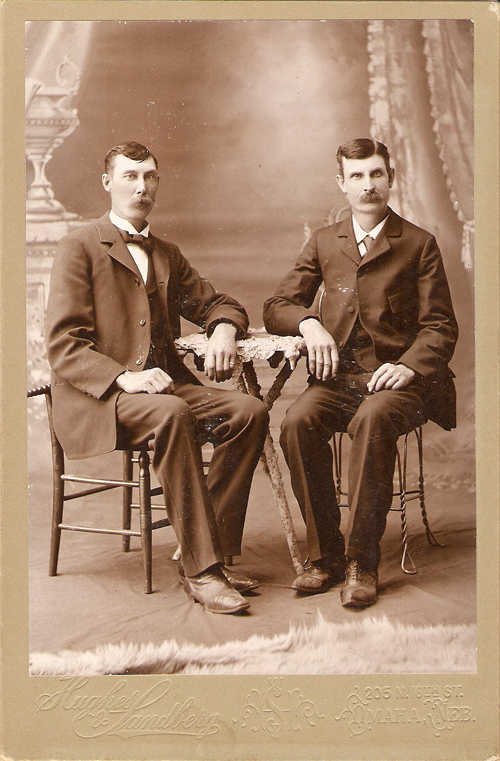 Here is how it works
Vicki, Cat, Cuchy (Carmen), Martha and I and I have made a one-year commitment to each other and picked twelve photos with Whatevers whom we will give a story.
Every month – if possible always on the 15th –  each of us will do a post with an individual story that goes along for us with the same photo.
If you want you can play along and we will have the photo for you to download and show us your version of The Whatevers. The photo will be posted at the end of our blogposts- not on Facebook!
There is no rules to the story itself- it can be funny, sad, uplifting, breathtaking- WHATEVER
There is no rules on the length or the form of the story– it can be a short sentence, an essay, a poem or a soap opera – WHATEVER
There is no rules on the artform you choose – it can be a scrapbook layout, an altered art project, an artjournal page – WHATEVER
Here is a rule though: if you take the photo you have to link back to us and show us your story.
These pictures are from our personal stash and are for personal use for you only! If you want to use them for a publication whether a book or magazine in print or digital form please ask for permission!
If you want to participate we'll have a linky list for each Whatever Post.
You can also join our The Whatevers -Facebook Page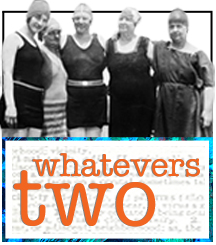 Don't forget the Discount for my Moving Celebration is only valid one more day!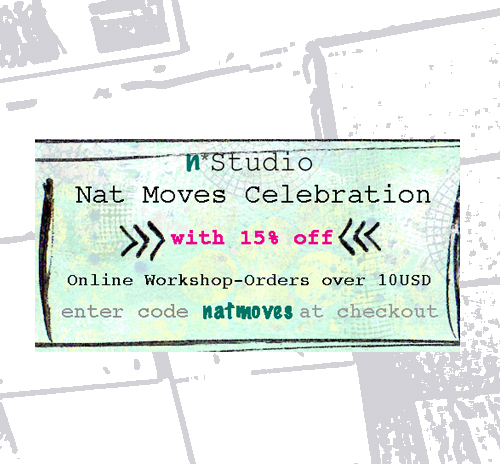 Offer valid till September 16, 2013 11.59 pm CET. Coupon code must be entered exactly as shown at checkout and is case-sensitive. Final discounts will be displayed within the cart.
To take advantage of this rebate on online-workshop orders with a total over 10USD , here's what you have to do:
Click on "Online Workshops" in the menu for "Workshops" or on the main Workshops page.
Find the workshops you want to purchase and add them to the cart.
Click on "Cart" when you want to check out.
Enter the code "natmoves" and click "Apply Coupon" to get 15% off on all orders total over 10USD

Nat