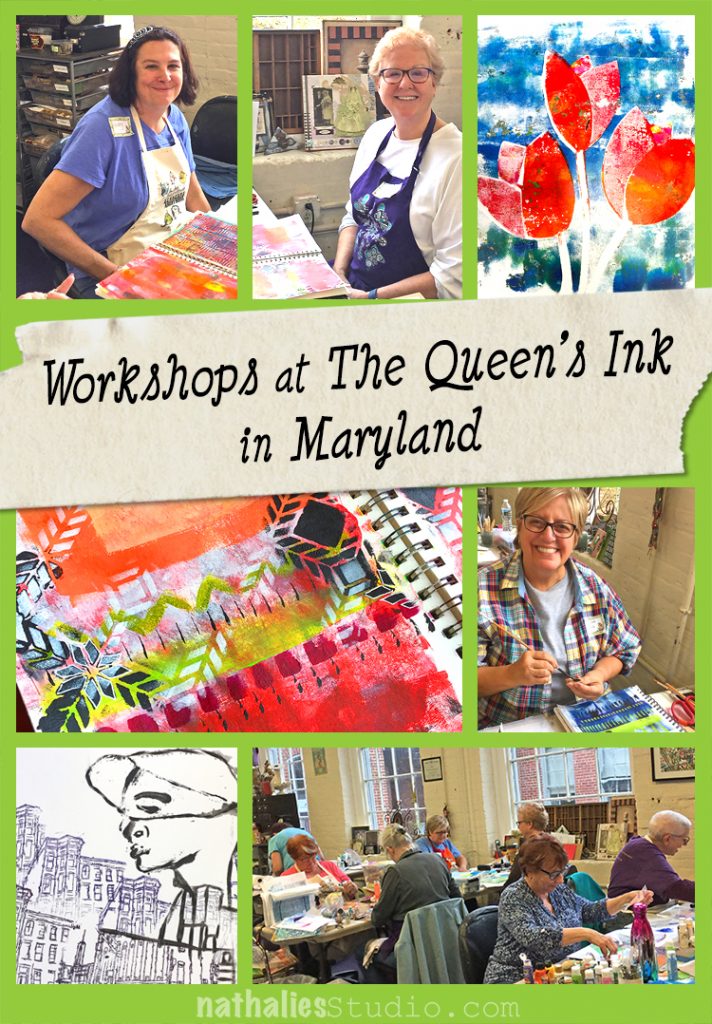 Last weekend I was back at  The Queen's Ink in Maryland to teach two classes to two wonderful and super talented groups of ladies!
Saturday I taught my Art Rules- Art Journaling class and we talked about several wonderful artists and let them inspire us to pursue different styles and techniques.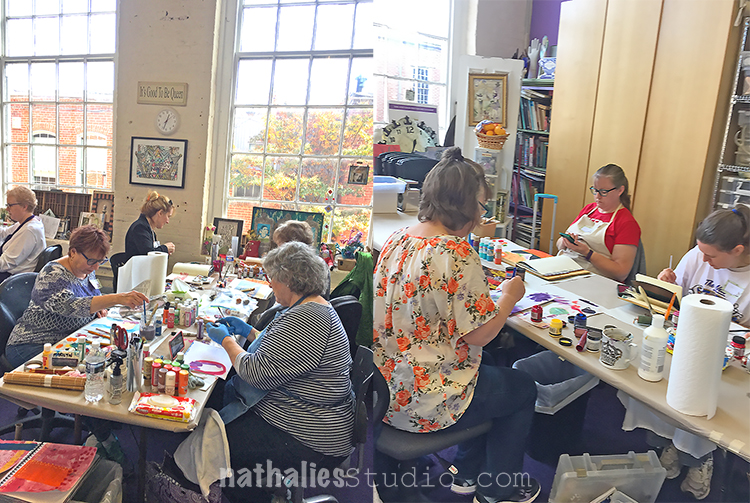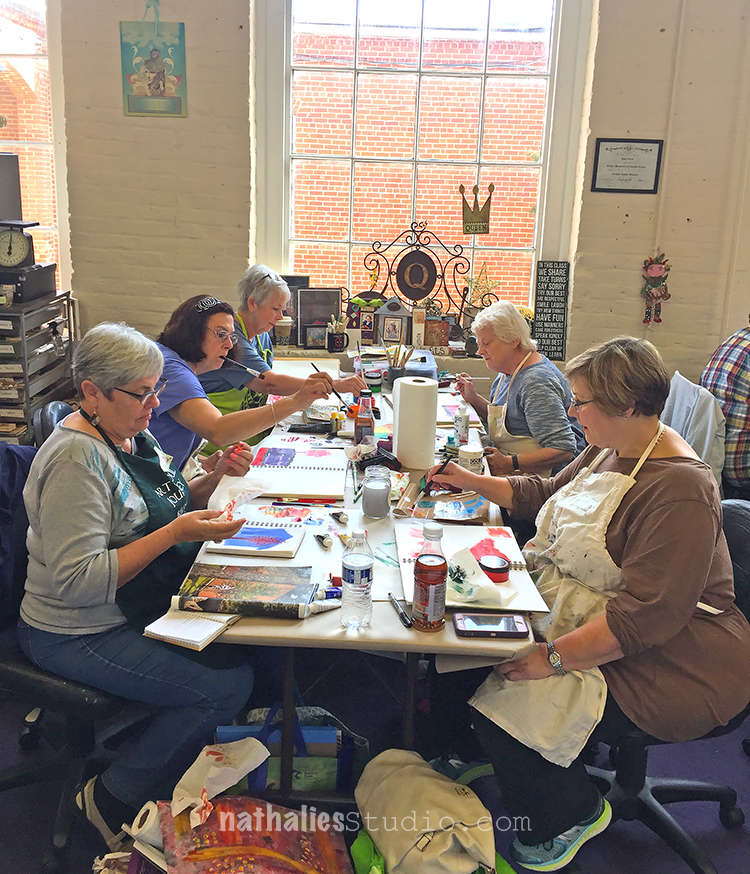 Look at those gorgeous windows in the classroom – The Queen's Ink is located in an old Mill and it is just an amazing facility.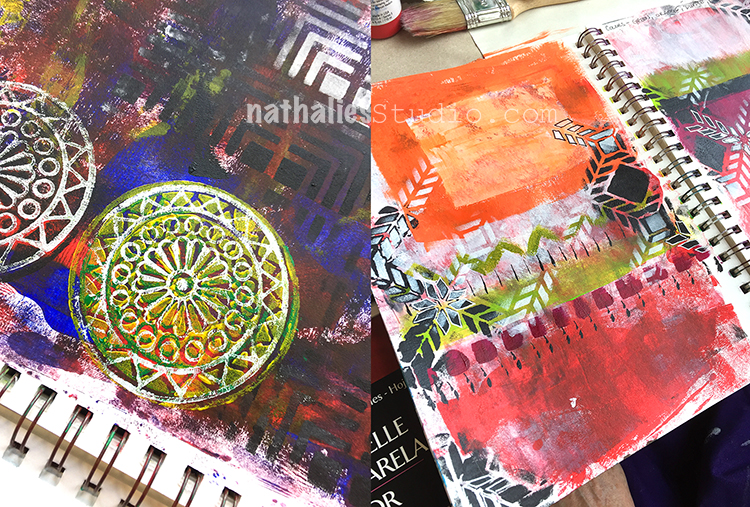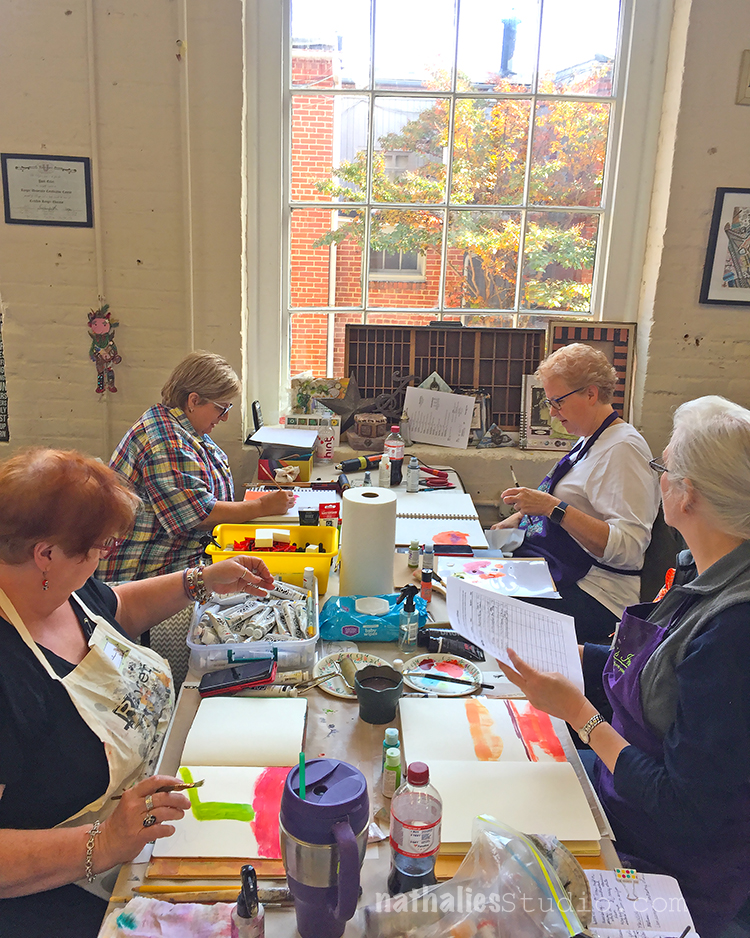 Lot's of color and pattern coloration in this class and lots of super sweet and happy smiles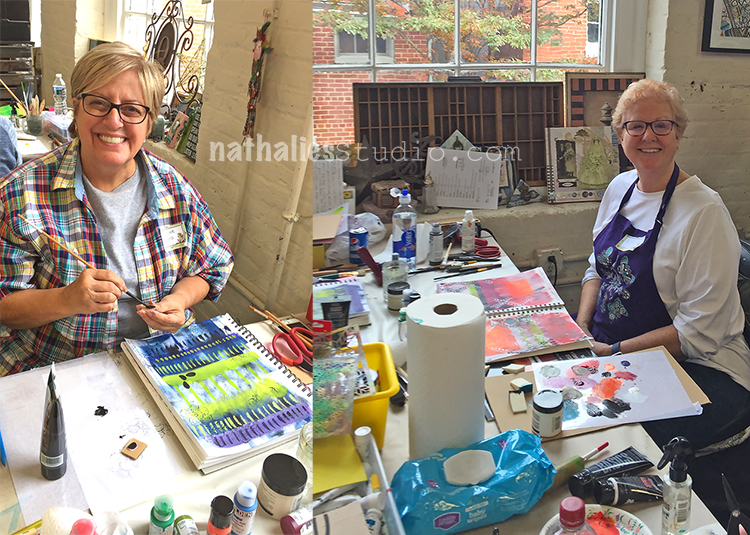 And look- is Lea hugging her self made foam stamp?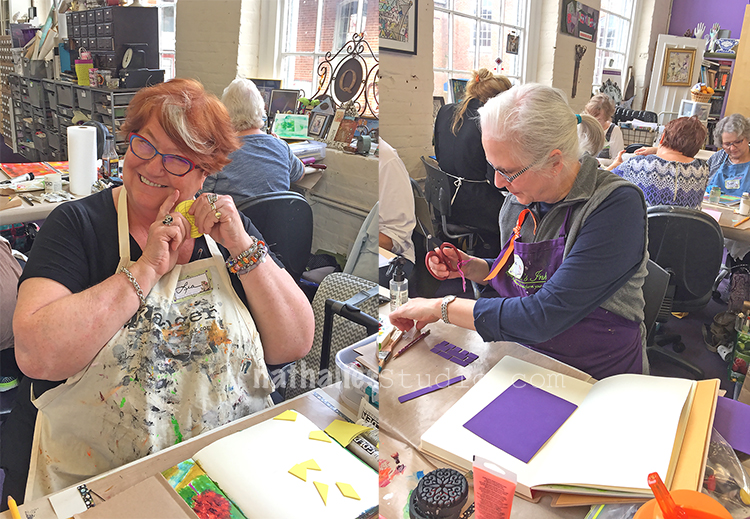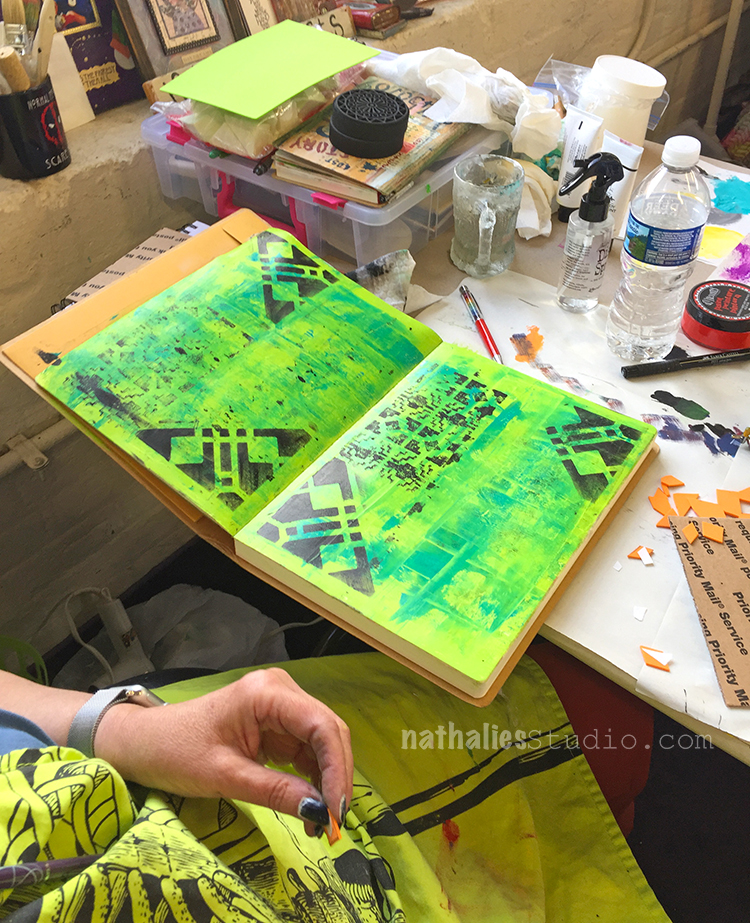 Tough to get a photo of the group- but here they are.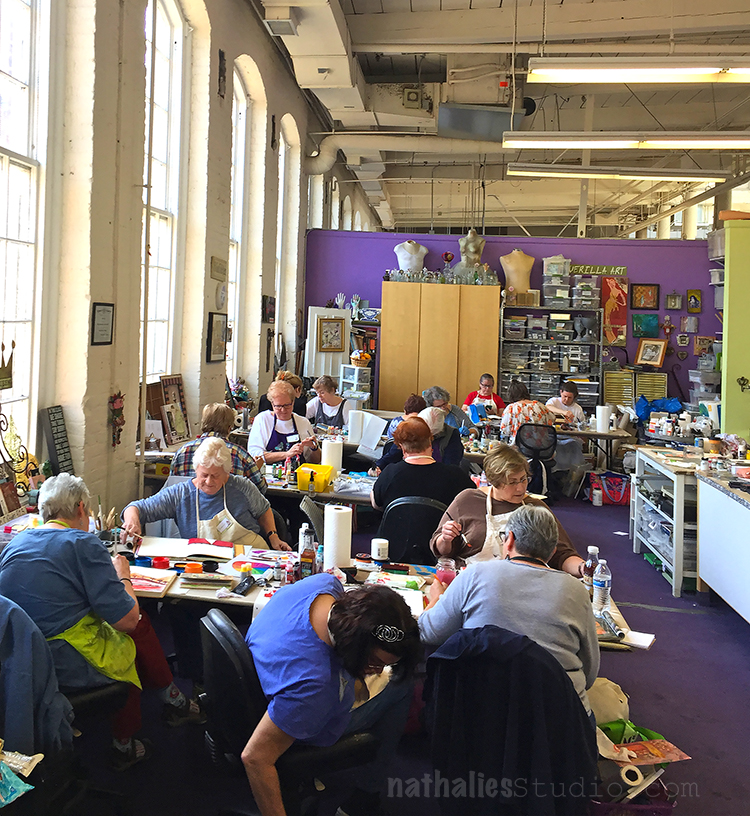 Loving this colorful Mid Town City scape by Kitty creates in this picture.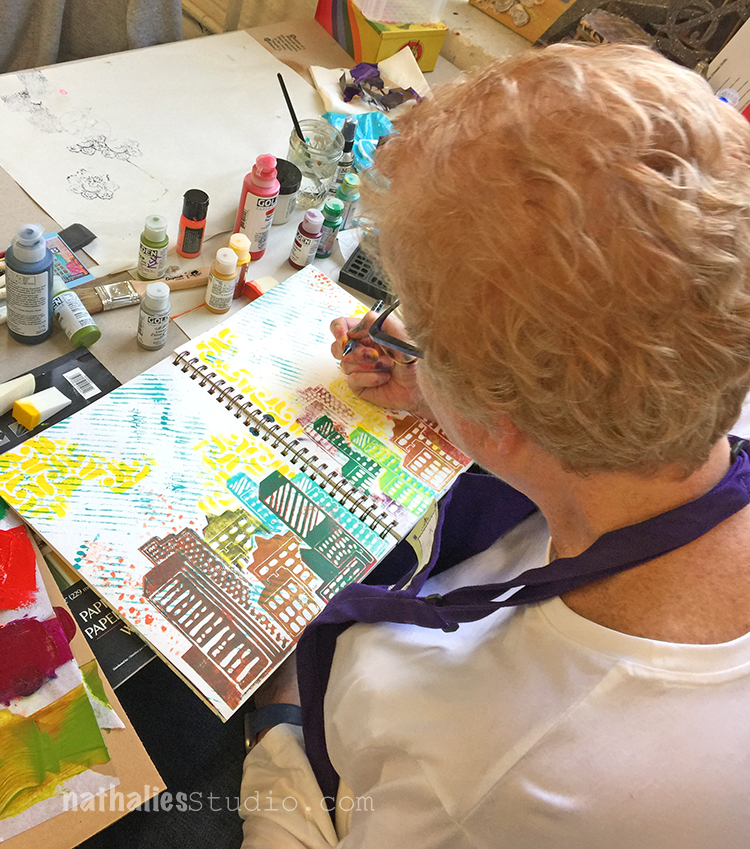 And in the front seeing a lot of those little n*Studio products made my day – I tell you, it never gets old.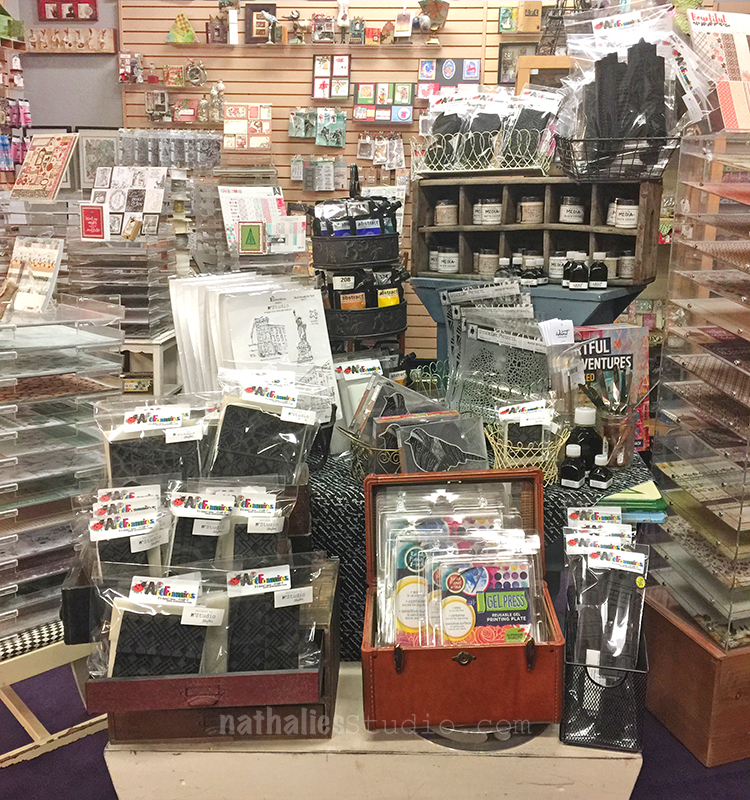 More wonderful smiles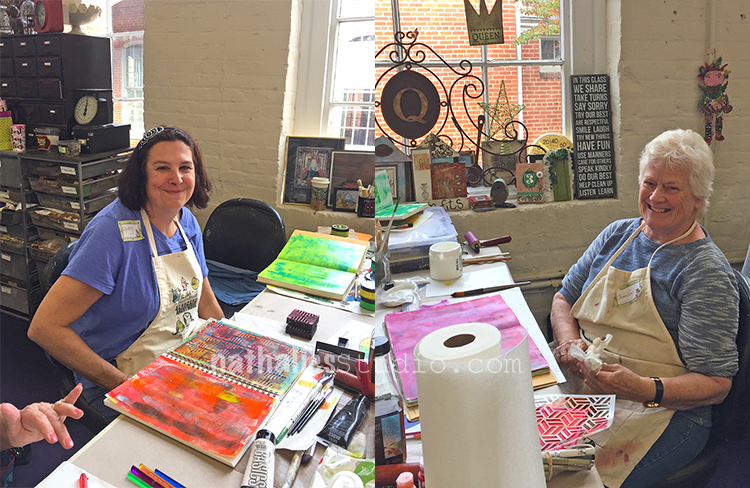 some sketching and stamping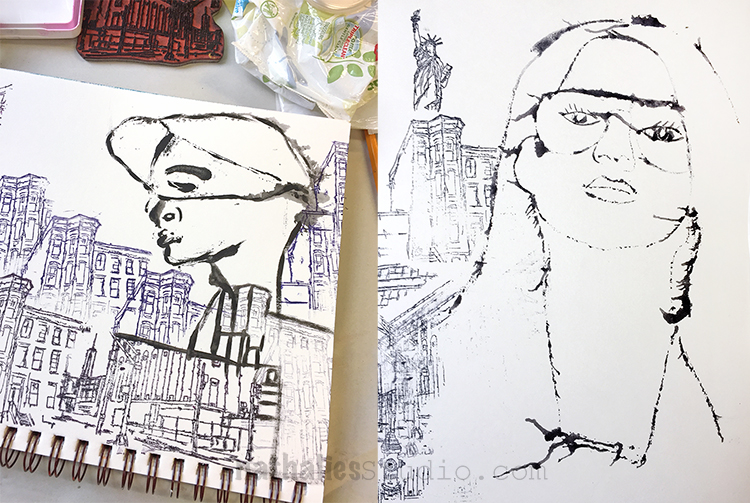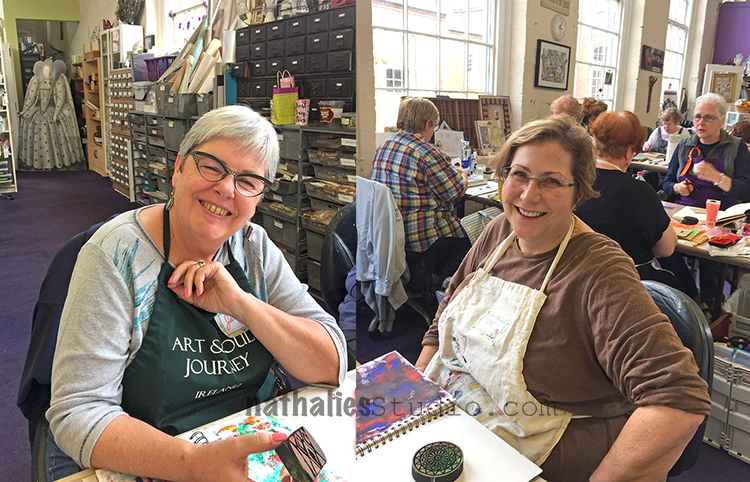 Lot's of layers later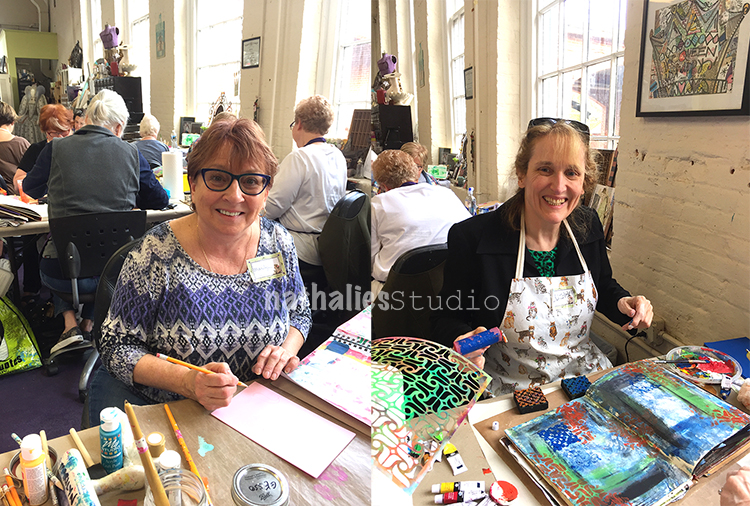 still smiling – woot woot :)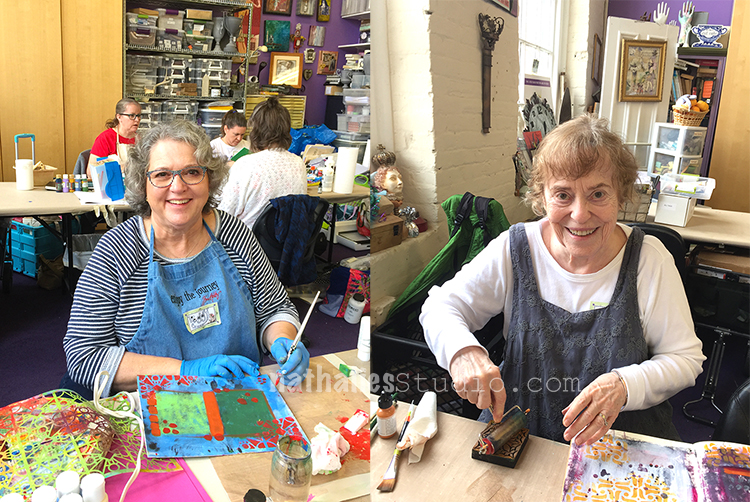 Look at the gorgeous page by Peggy- lots of doodling and color- LOVE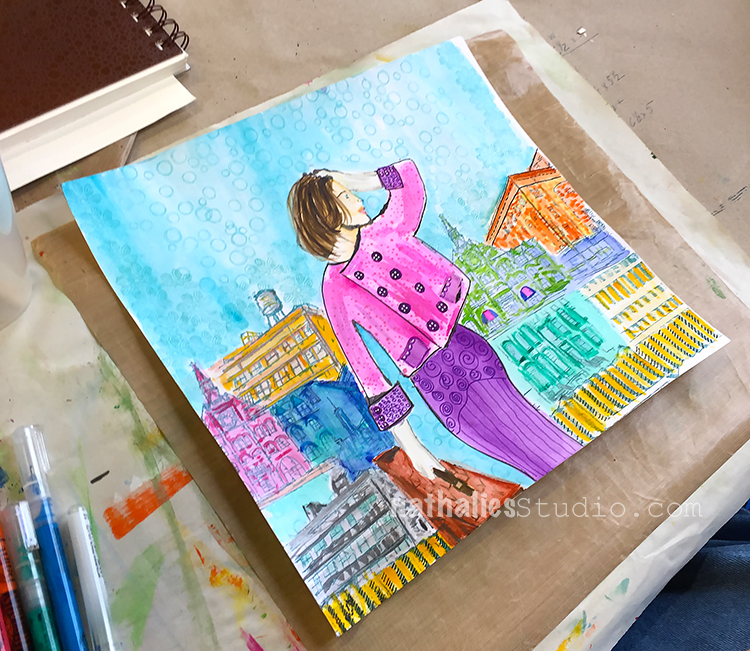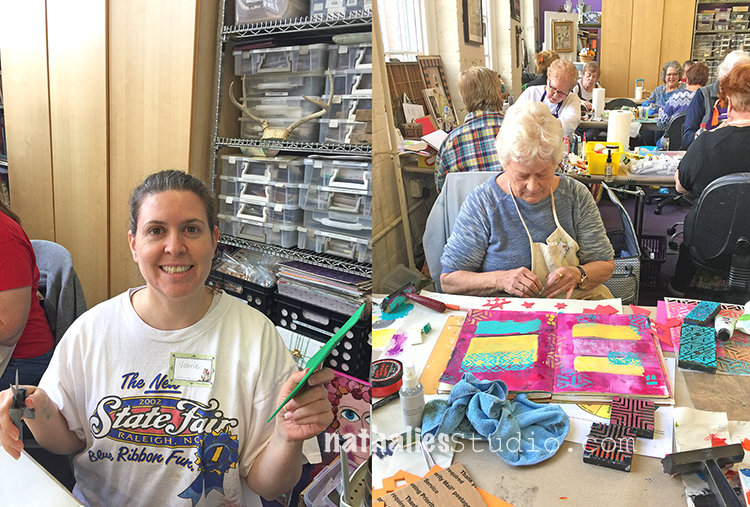 And at the end of the day a sweet photo with some of the gorgeous ladies with my book Artful Adventures in Mixed Media.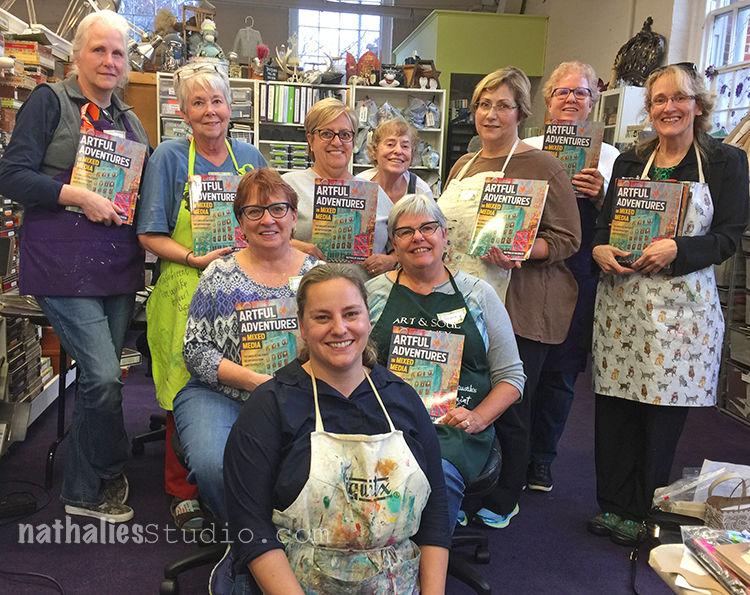 On Saturday I taught my Mono Print Painting class. We started with the basics of mono printing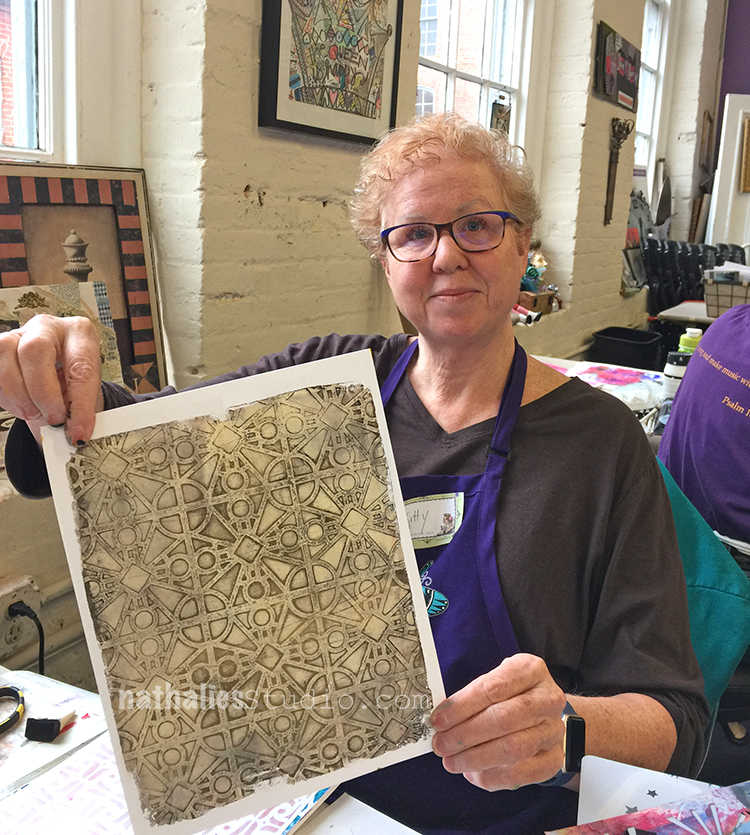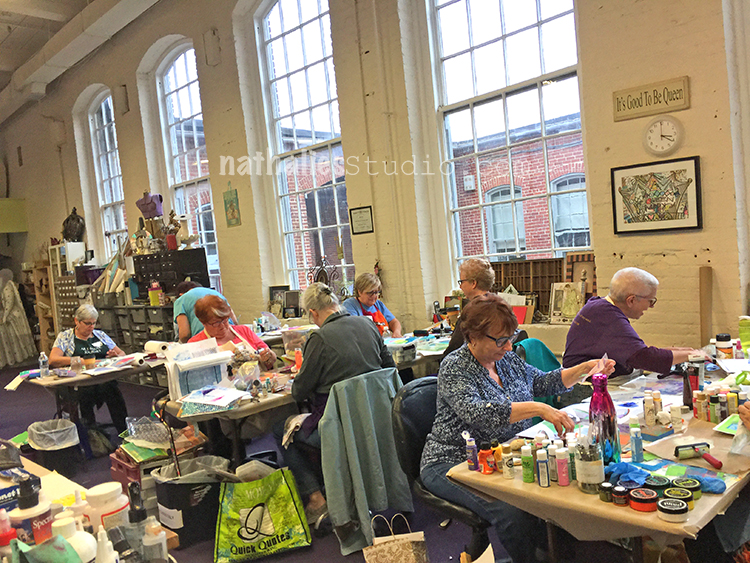 made our own stencils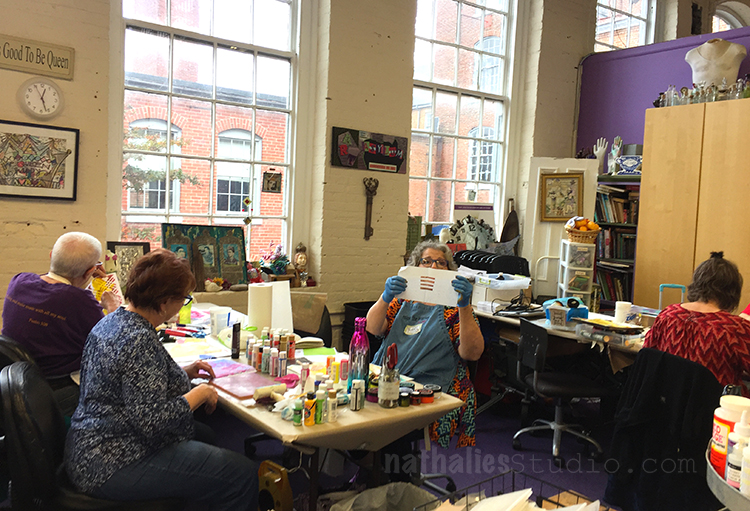 and printed more and more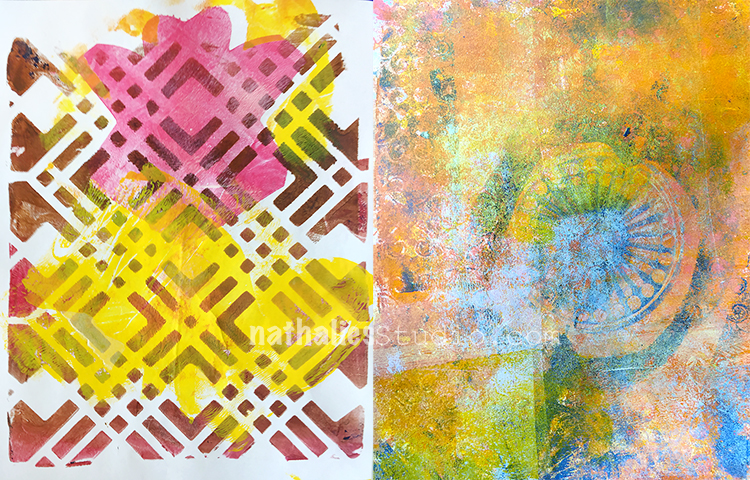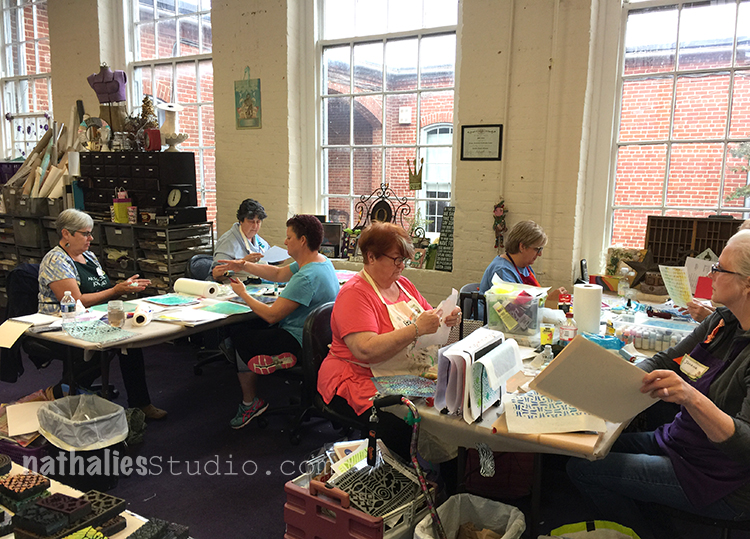 and then went full force into Mono Print Painting.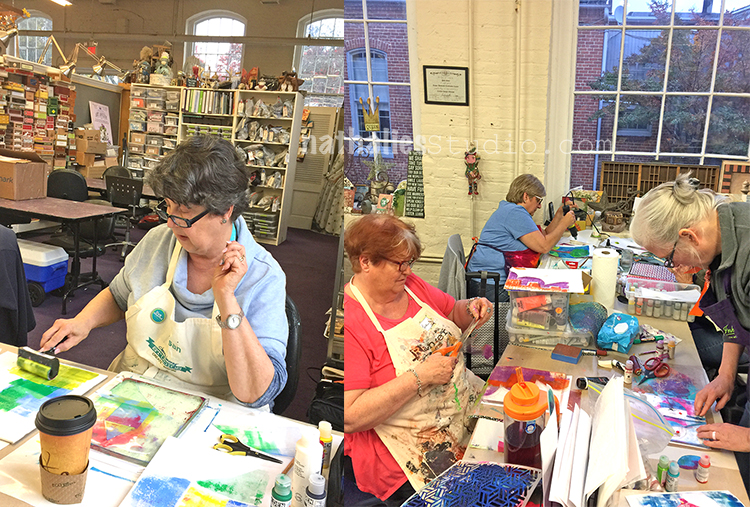 Loved seeing the different approaches to the technique – so much fun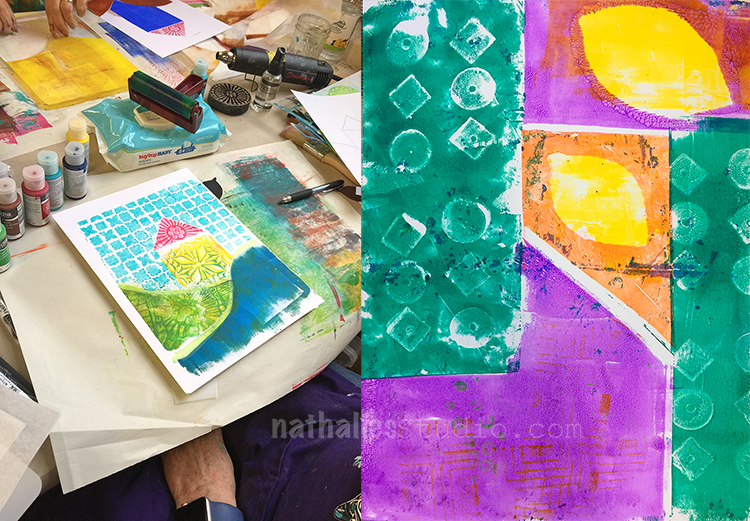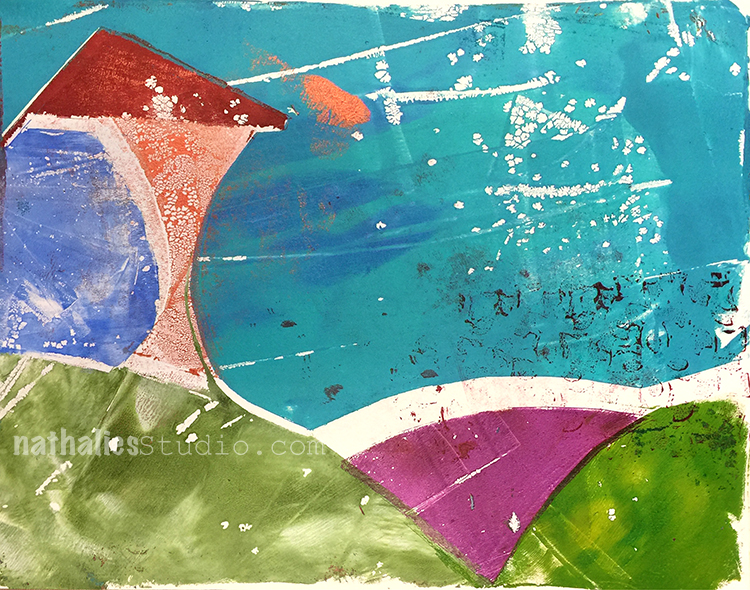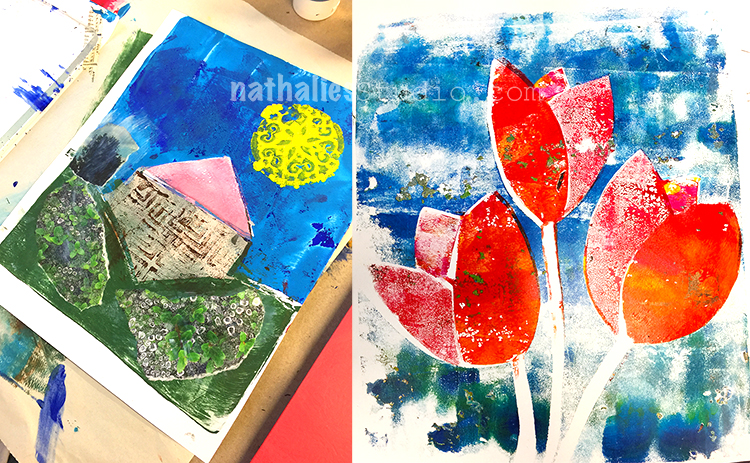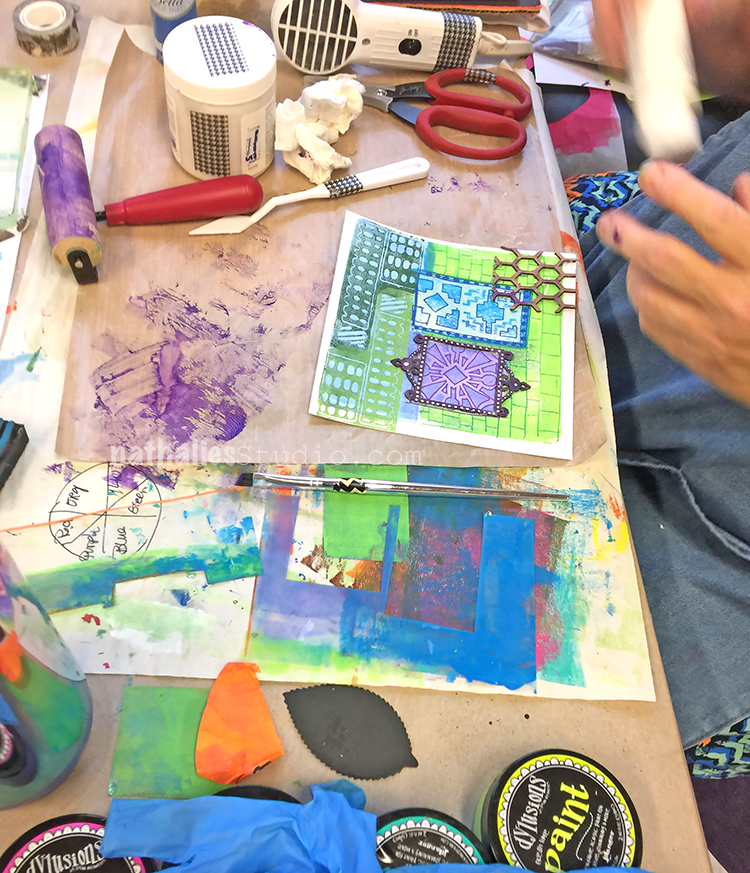 I think I see a face in this print -but what do you see?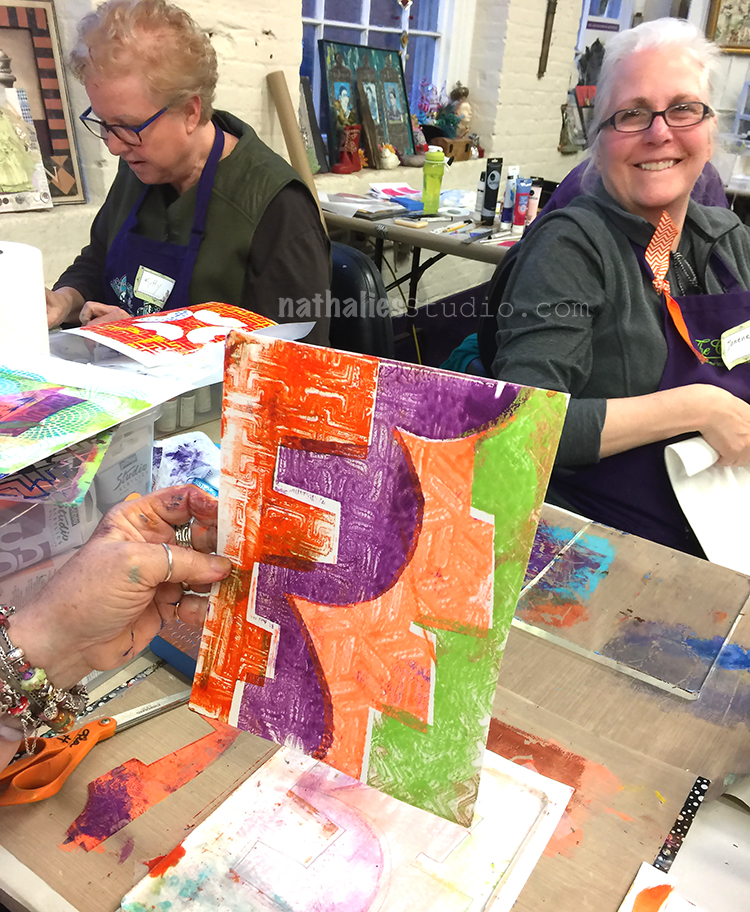 and this is really cool!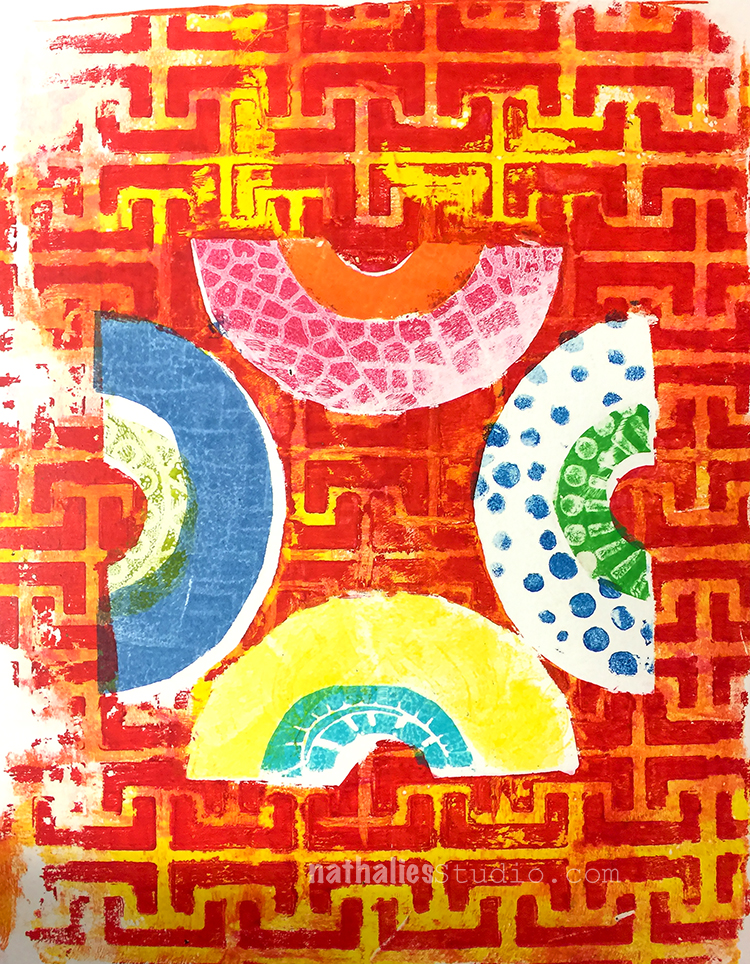 And Janene and Lea holding up their books to me …they know what makes me jumping up and down – LOL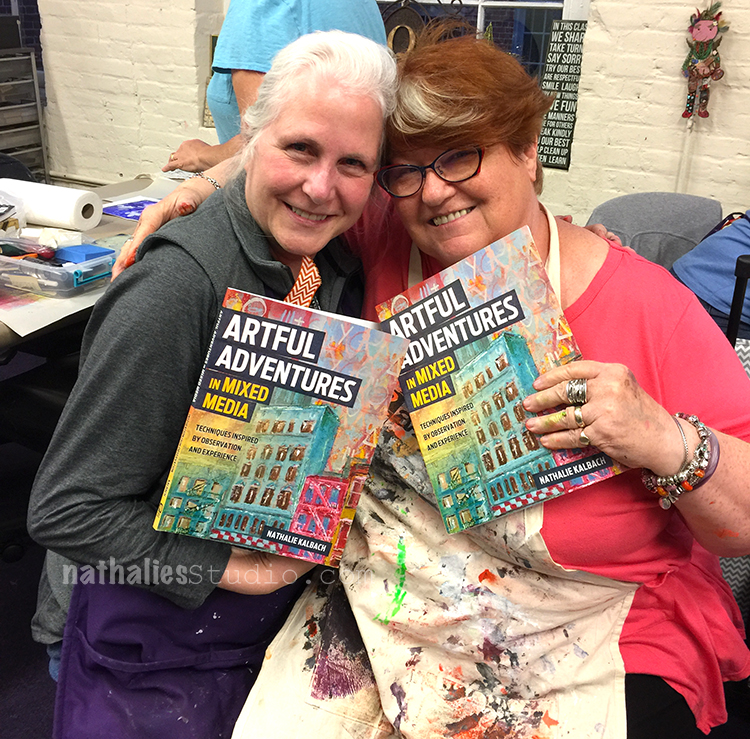 Thank you to all of the students who came to the classes- it was so great to spend creative time with you!!! I hope I will see you again! Thank you also to The Queen's Ink, Katie, Lea and Terry for having me and taking so good care of me.
If you want to join any of my In-Person Workshops a list of them is posted here. I will be teaching a lot of fun workshops in Salem, Oregon at Runaway Art and Craft Studio – December 2 -3, 2017. On January 17 (Mono Print Painting) and January 18(Artrules) I will teach my first couple workshops of the year returning to A Work of Heart in San Jose. I hope I will see some of you there! Have a wonderful day!