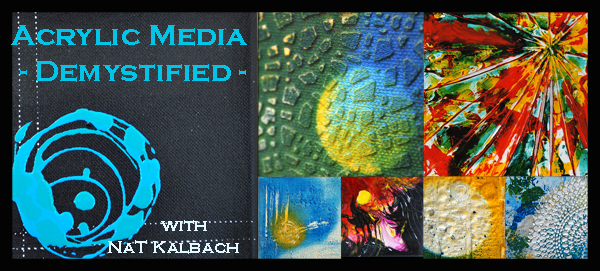 So excited about this class that I always wanted to teach on Acrylic Media- there is so much fun out there – I cannot wait to show you in this in person class at The Ink Pad on June 8, 2014!
Join Nathalie in a day class to explore all kinds of different Acrylic Media – from Dumbledore to Merlin, from Acrylic Paints to Acrylic Inks, from String Gel to Pouring Medium, from Modeling Paste to Stucco and other fun stuff. Learn their magic– and put an end to mystery on how to use these amazing helpers in your Mixed Media and/or Art Journaling projects. Learn not only how to use Acrylic Media and when to use them but also put your own spell into 3 abstract canvases during the class. You will for sure have as much fun waving your new magic acrylic wand in the future as Nathalie!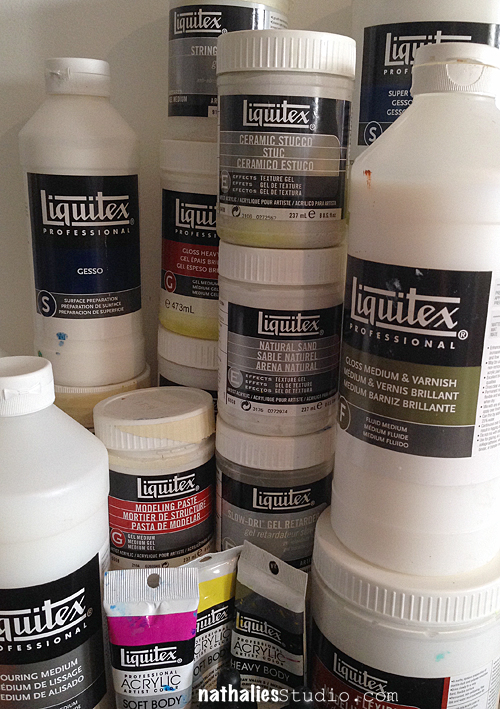 I will bring for all Students:
Liquitex Pouring Medium, Liquitex Flexible Modeling Paste, Liquitex Paint Marker, Liquitex Gloss Medium & Varnish, Liquitex Acrylic Inks, Liquitex String Gel, Liquitex Ceramic Stucco, Liquitex Super Heavy Gesso, Liquitex Natural Sand, Liquitex Gloss Heavy Gel – and depending on weather and location – even some Liquitex Spray Paints
Some sneaks?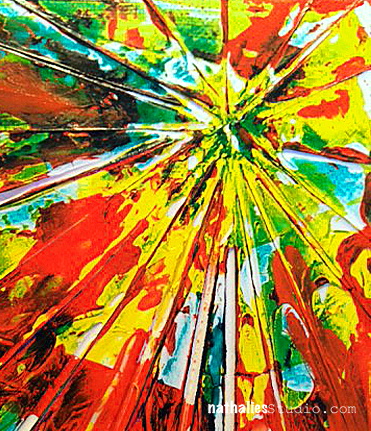 Find the supply list and other information on this class at The Ink Pad here – I would love to see you!
have a gorgeous day!
Nat