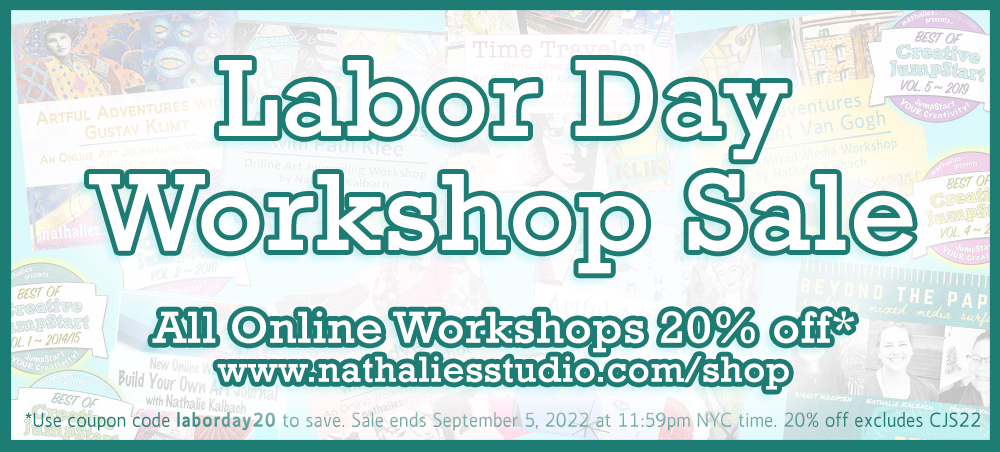 It's that Back to School season where I think we're all ready for new experiences, hungry for a challenge, and excited about learning. I always like to begin the fall with some nourishment for the mind and an Online Workshop is an easy way to jump into something that you know will be both fun AND good for the artistic side of the brain.
My Labor Day Sale is running now through Monday Sept 5th* and offers 20% off all my Online Workshops. Just use the coupon code laborday20 to save.
AND in addition to all the Online Workshops being on sale, I'm also offering a Last Chance Sale for CJS22 for just $59. I'm going to be taking a little break from this program for a while so it'll also be your last chance to get a full CJS workshop for a while – better sign up ;)

Here is just a small selection of some of the workshops I've got going now – Artful Adventures, Best of CJS bundles, project workshops, and super cool ensemble cast workshops: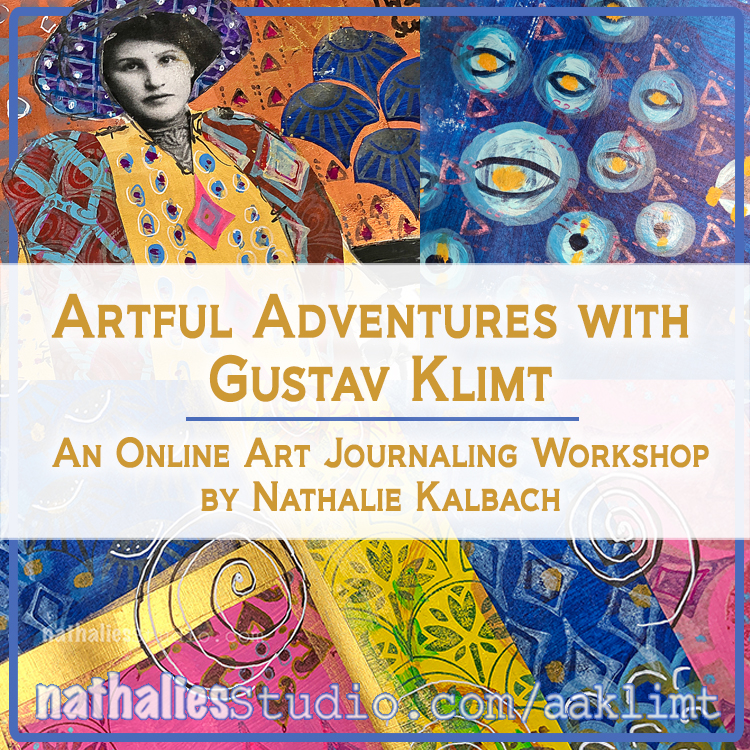 Be sure to check out the Online Workshop section of my shop – there are even more to choose from to inspire you and exercise your creative side this fall and beyond.

*Sale ends Monday, September 5th 2022 at 11:59pm EDT (NYC time). 20% off excludes CJS22.