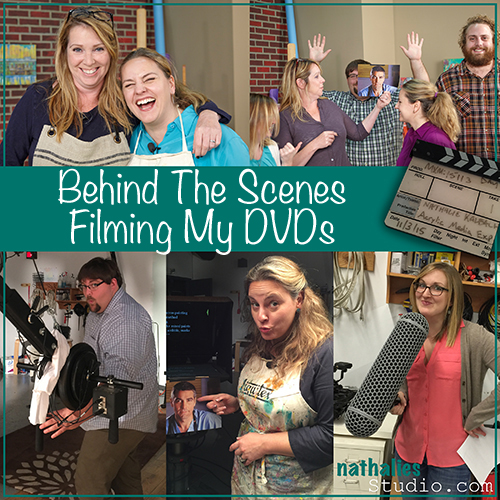 Last year was really a whirlwind of a year and I might have to pinch myself still in disbelief things really happened- LOL. For example my trip to Cincinnati, Ohio where I was invited to film some Mixed Media DVD's for F&W Media (parent company of Cloth Paper Scissors,  Artists Magazine, North Light Books,  Artists and Makers and many many more).
It was quite an operation and it was pretty cool to see how filming outside of a tiny messy studio with a little webcam works and how much work and how many awesome fun people are involved. Let me show you some behind the scenes photos :)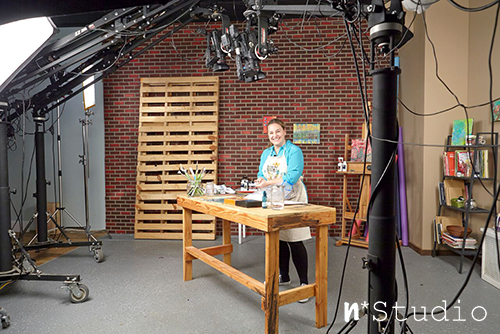 I was so crazy nervous the first of the four days- you have no idea. Besides being nervous about the whole camera situation I also became pretty aware that I have an accent and make language mistakes …what if I would really blow it…LOL. No worries though …I think I compensated that with funny faces ;)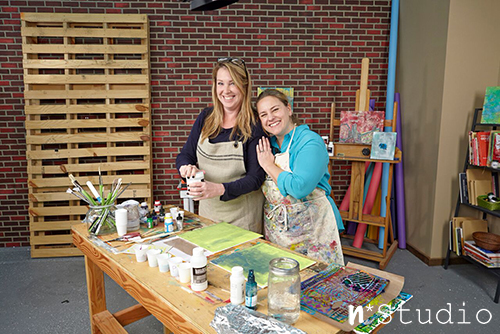 Everything was good – The crew was super super sweet and Kristy Conlin who was my "student" for the filming was super fun to work with! We laughed a lot …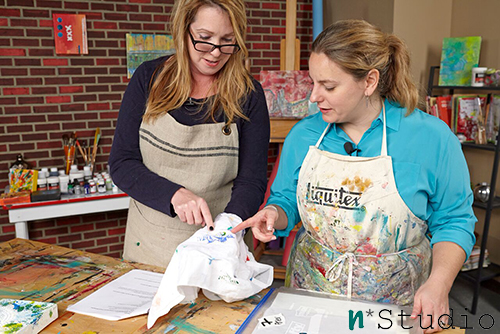 And made smart comments about weird things…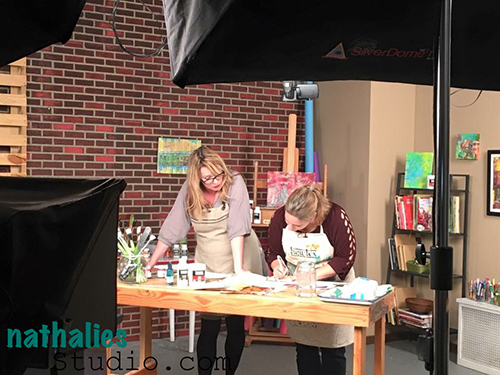 and made very important decisions on what to eat for lunch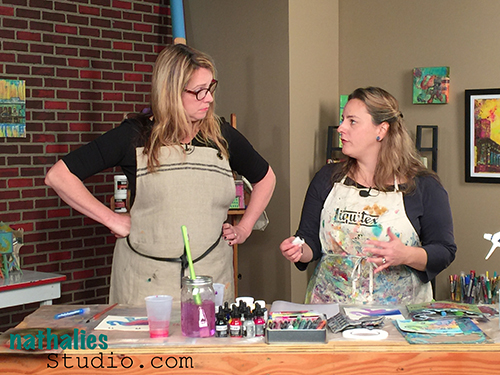 and just picked on each other ….LOL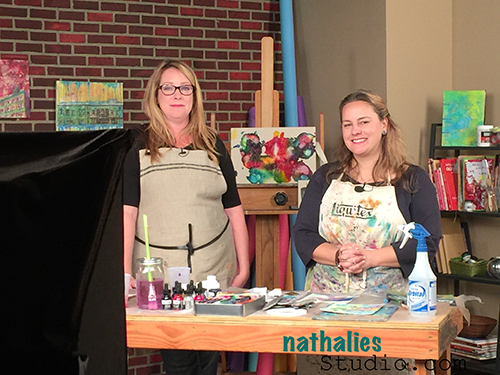 and smiled….a lot …when we didn't know if the camera was already rolling or not…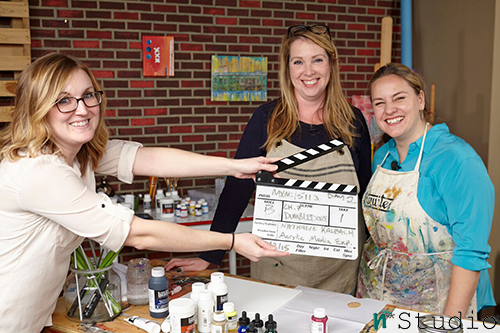 Here is Amy Jones, my producer – she is so sweet and awesome and organized and really put me at ease and was just amazingly encouraging and welcoming!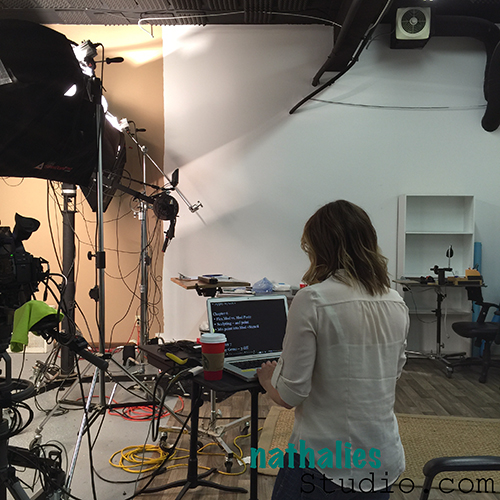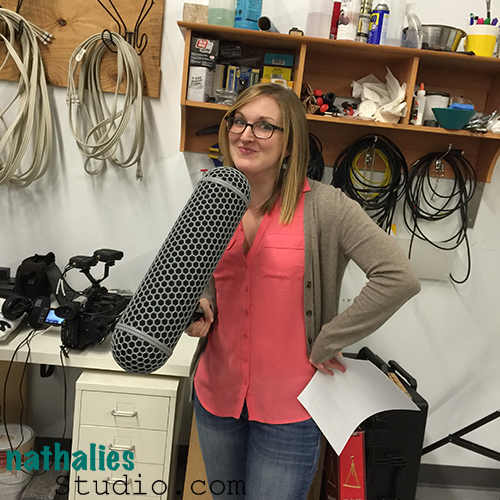 She also kept all of us in check …because you know…lot's of Shenanigans happened during the takes ;)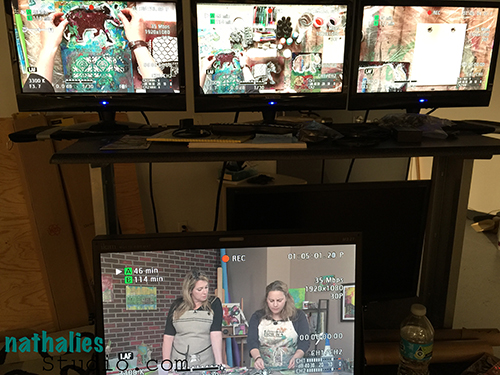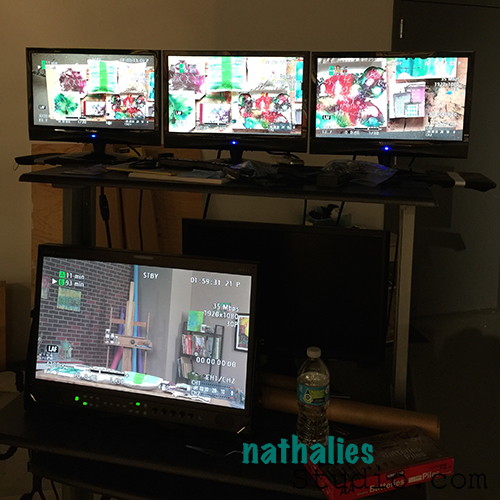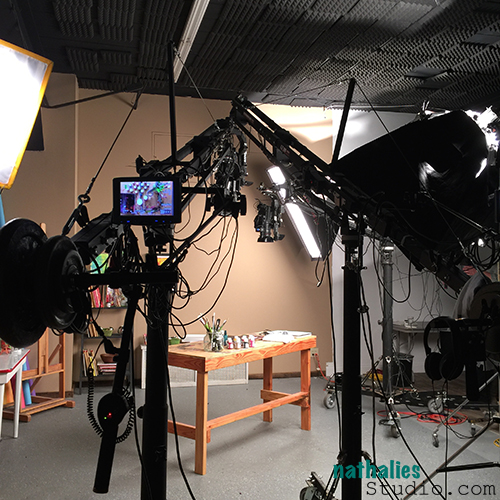 Lot's of cameras and lot's of light- boy – it was HOT in there …I have a new respect for everyone working in studios …ever walked through the light section of a big department store in your winter jacket? Double that feeling and you are close! Because of the noise you can't run the air conditioner to cool it down either and it was a really warm November on top. So every time we were done with a take we pretty much went out side to cool off a bit.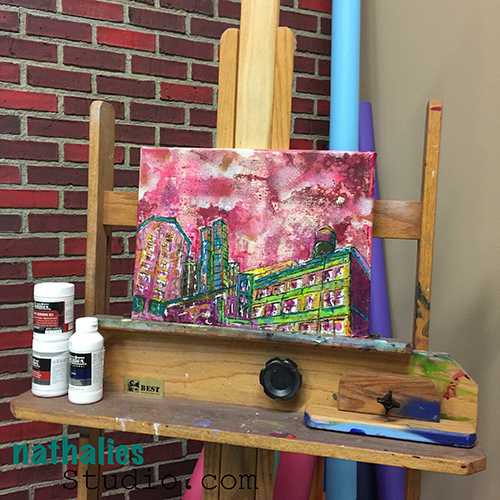 It was great to see how they had set up the set with my artwork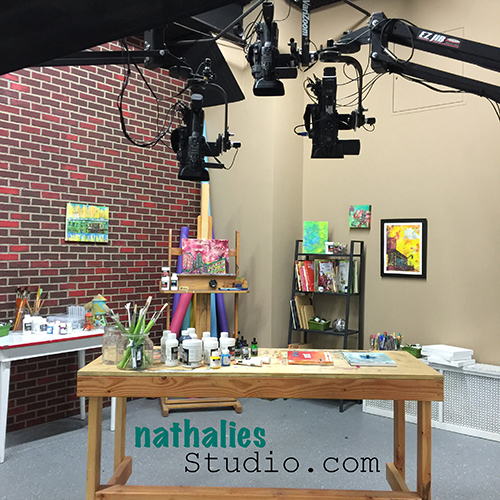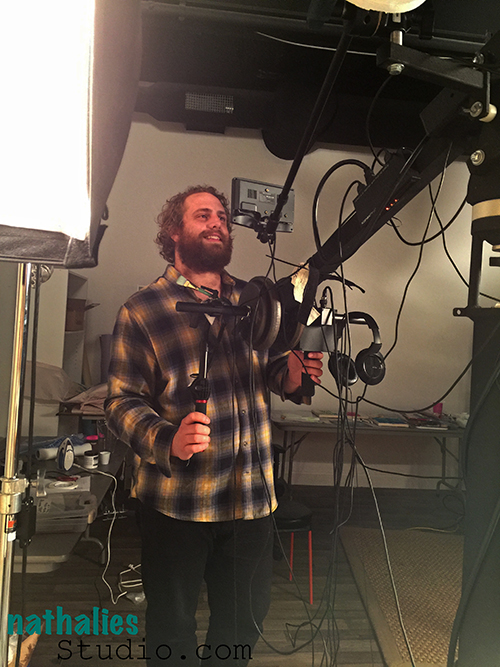 This is Sam – above – so much fun to work with him and Erin – below left. They are amazing!!!
And see George mounted on the camera?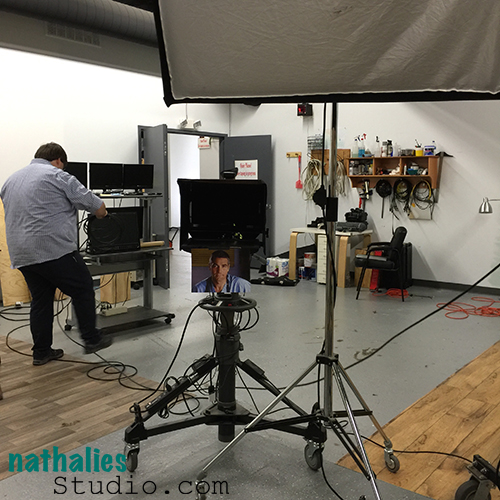 Yup- that is a trick to keep you reminded to look at him and so into the camera while talking …because…it is awkward to talk to the a camera…but talking to George …ha …nice ;)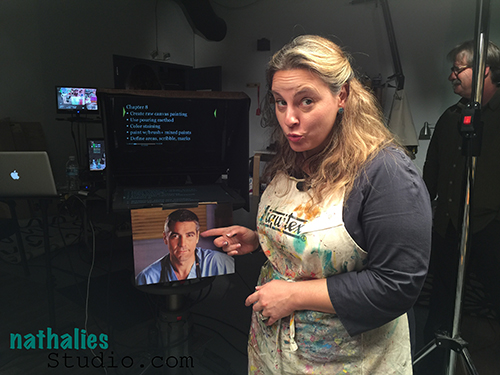 Amy stuck George into my Art Journal when I went home, which I forgot until I was teaching a class at Pratt where he fell out …very weird moment- LOL – try and explain that ;)…I need to do a page with him – LOL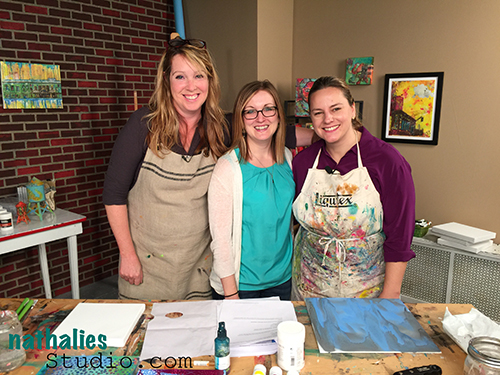 Such a wonderful crew of people- It was so wonderful to work with them and the four days went by really quick. I hope I will see them again :)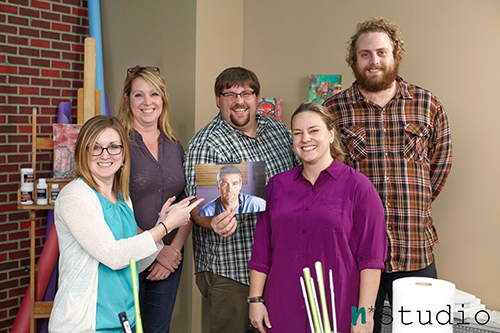 The DVD's are estimated to come out in March this year and I am looking forward to tell you what the content is- that I wasn't allowed to share yet :)
I hope all of you on the East Coast are all warm and safe right now with the snow storm – I am snuggled into my warm studio and I am planning on doing some artwork and eat some hearty stew today. Have a wonderful weekend!