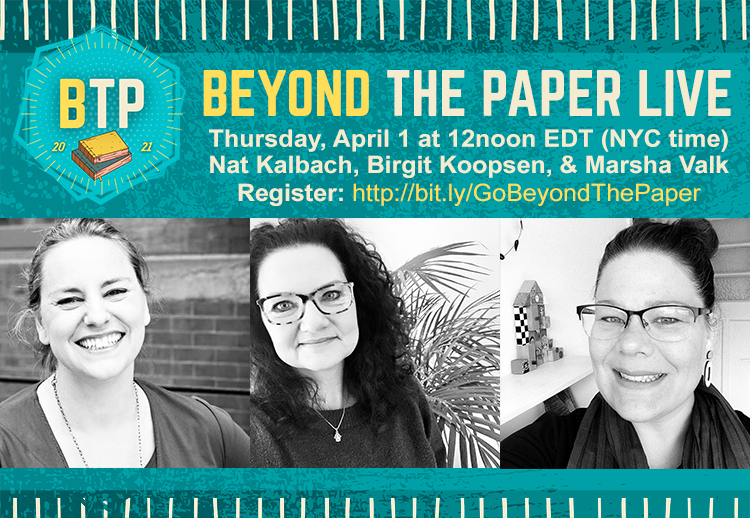 Join us for a pre-workshop chat! We're having a Beyond the Paper Live webinar on April 1st at 12noon EDT (NYC time). Register here to attend!
Birgit Koopsen, Marsha Valk, and I have released a new online workshop that begins April 4 and it's all about exploring mixed media surfaces. It's easy to get stuck in a rut with art making, so we wanted to push you (and ourselves too) to think Beyond the Paper and create on other substrates. For more information and how to sign up for the Beyond the Paper online workshop, go here.
Before the workshop kicks off, the Beyond the Paper Live webinar will let us chat a bit more about why we designed this workshop, what techniques and supplies we're using, and then it will also give us a chance to take some audience questions too.
This webinar is open to all, register HERE today!