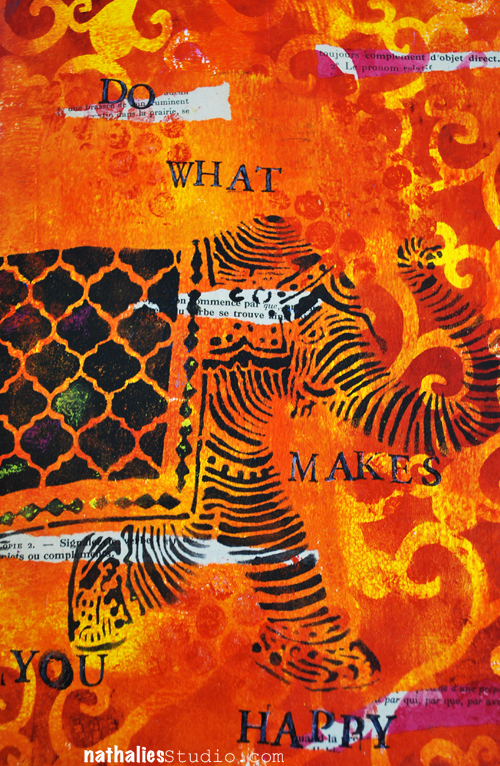 I taught a class called Über*Media Backgrounds at The Ink Pad in New York City. It was a bit different in format as I did this class in two parts- the first part was at the end of October and the second yesterday.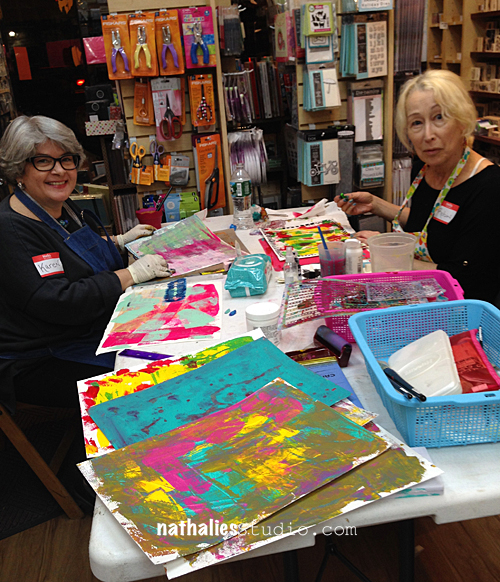 The first part was dedicated to creating with all kinds of background techniques and making your own paper for an later art journal. It was loads of fun.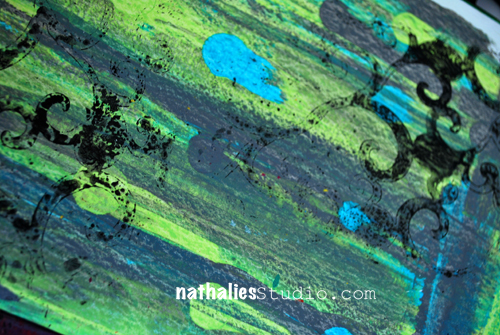 We used lot's of different media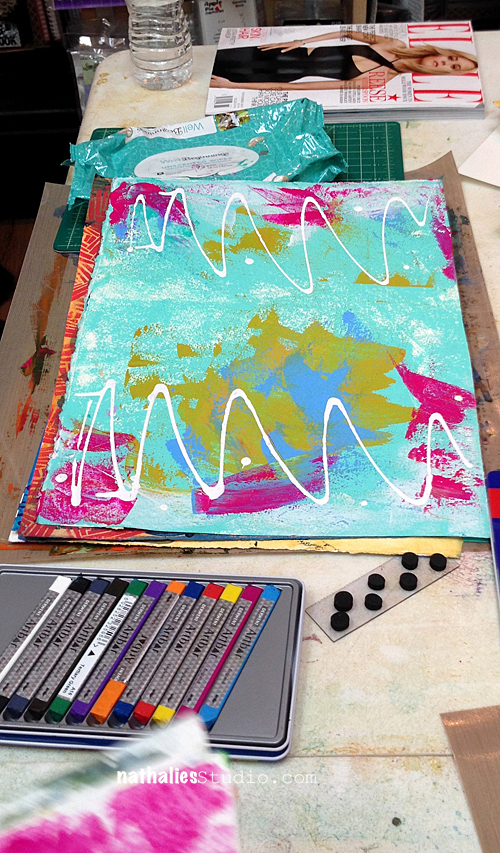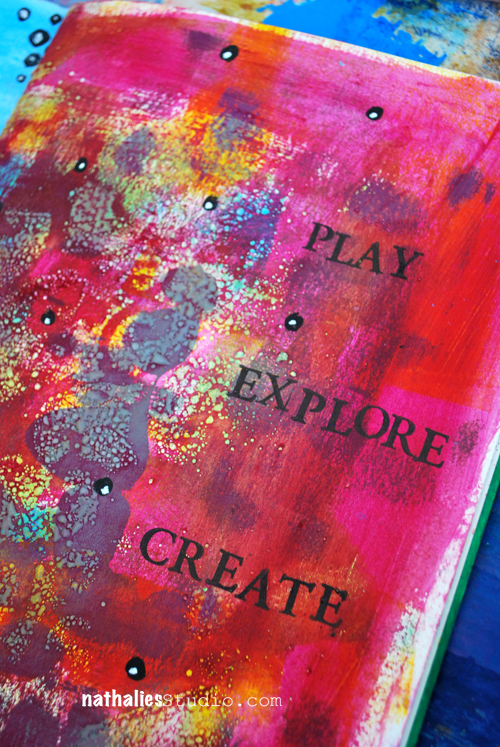 and played a lot with my StencilGirl Product stencils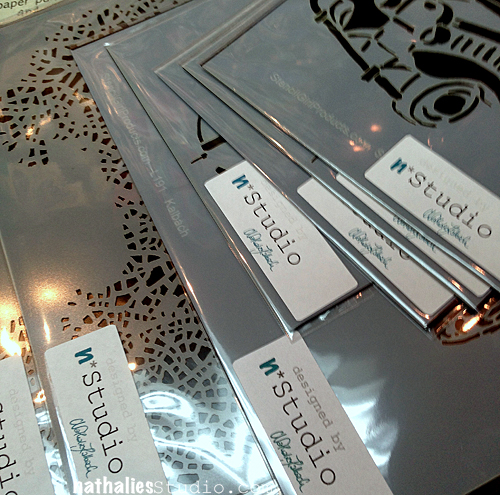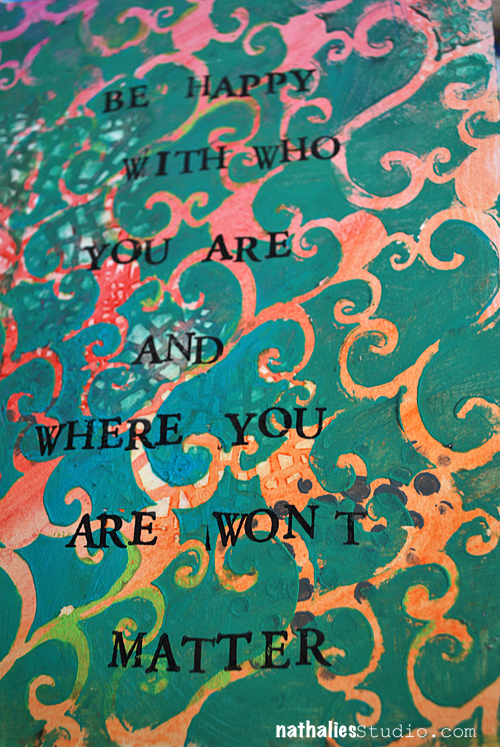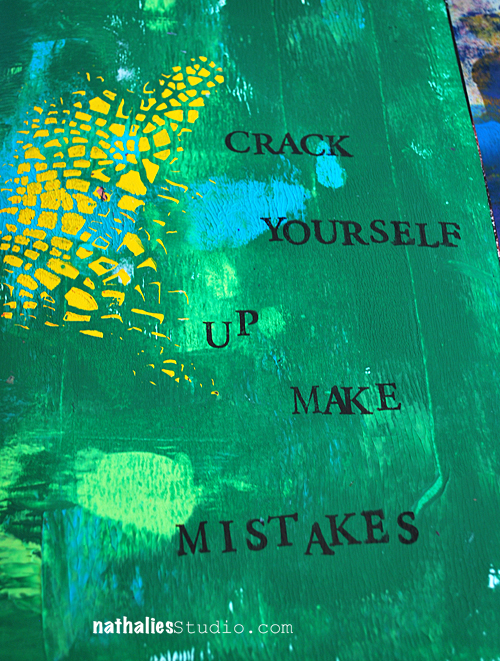 the second part was about layering and taking the backgrounds even further and of course finally using them – in this case for an art journal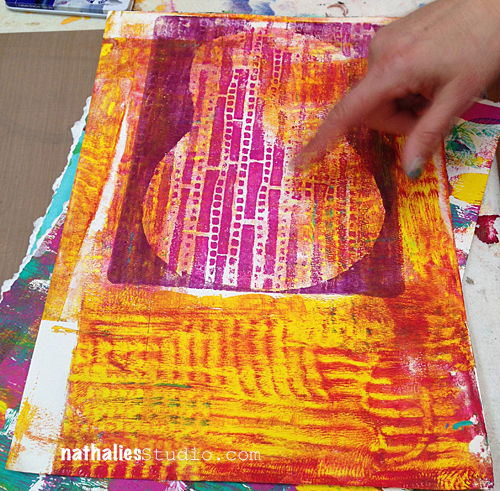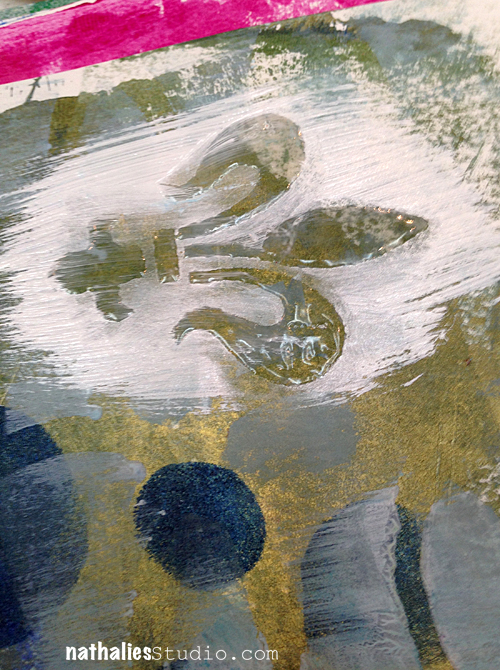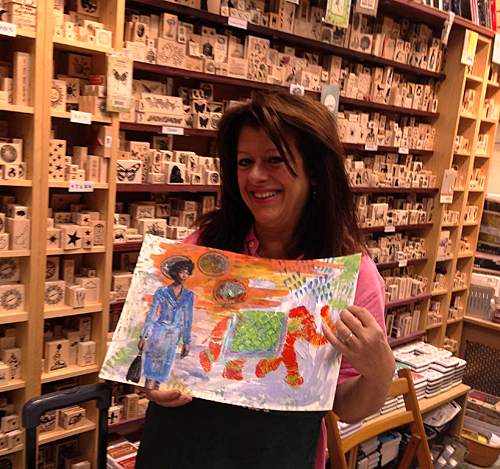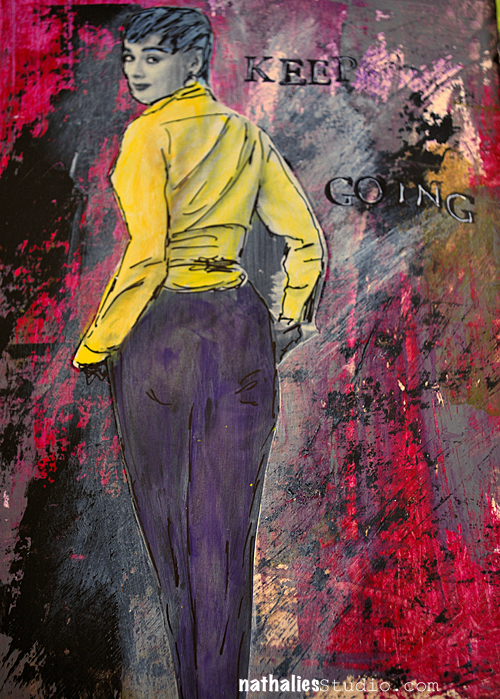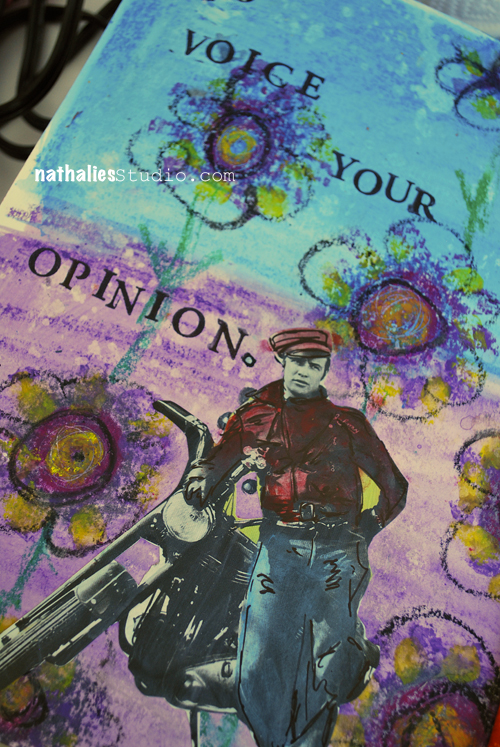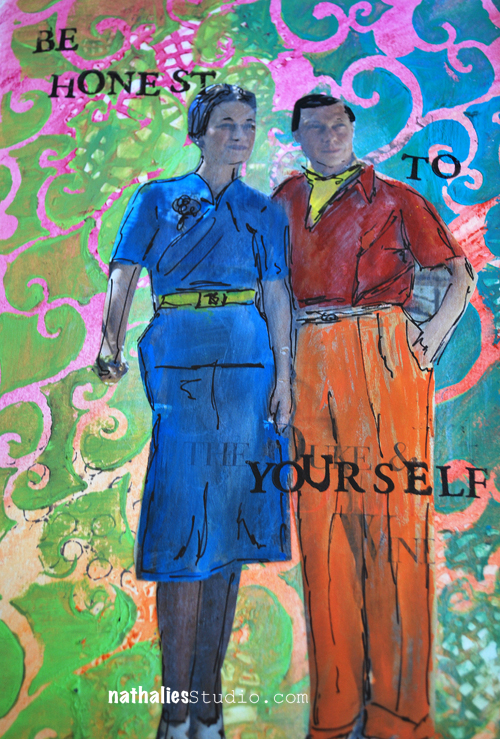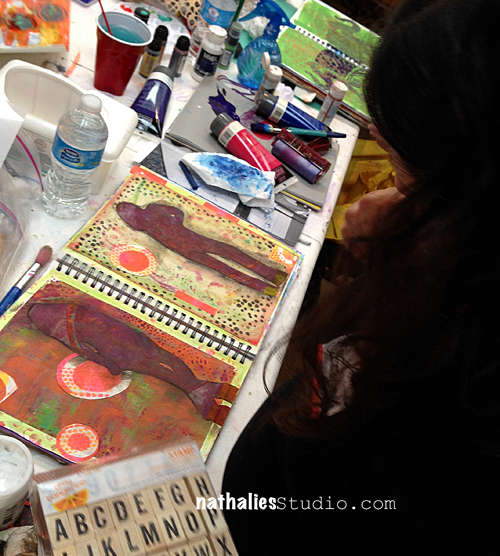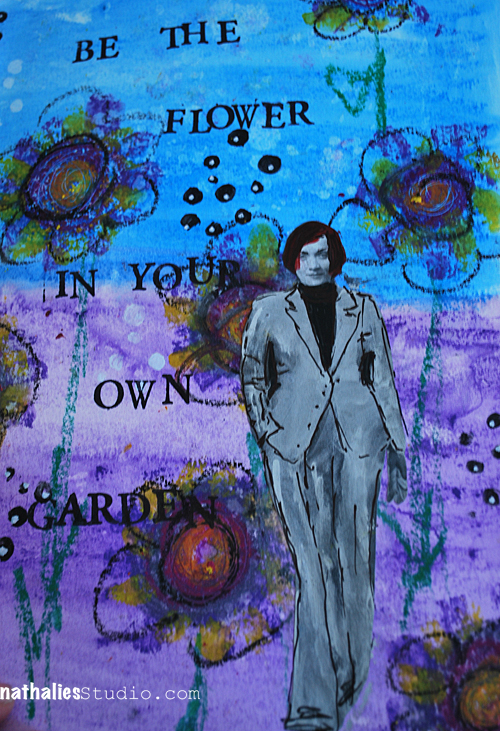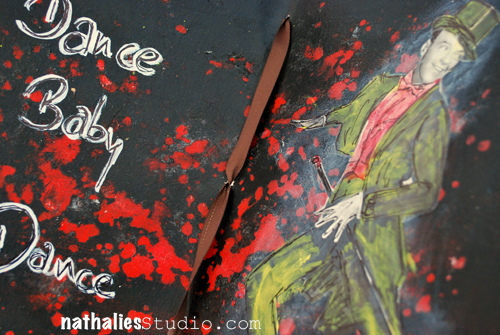 I had a blast and loved the colorful creations of the girls. I also like the concept of an ongoing class – it gives you so many possibilities and is a great way for everyone to deepen the learned stuff and then take it further. And on top- I met "my girls" again . This might be something I will be doing again ;) – who knows ;)
What kind of classes do you prefer: One time and in person, on-going and in-person, online and just a short block or an ongoing online class?
Have a gorgeous day
Nat