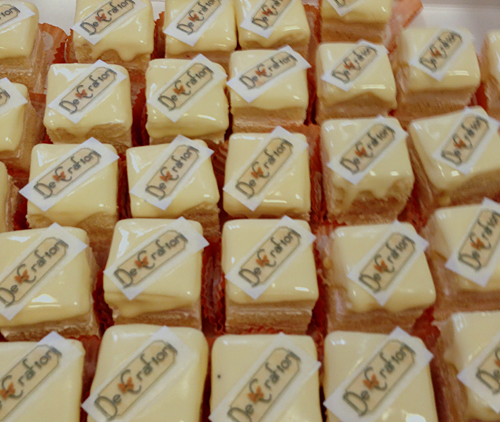 After a couple days of relaxing, Birgit and I went down from the North of The Netherlands to Ede to teach at the De Cratorij Retreat. We had such a great time. We taught the same workshops as in Finland – a Mono printing Class together on saturday and then each of us an art journaling class on sunday.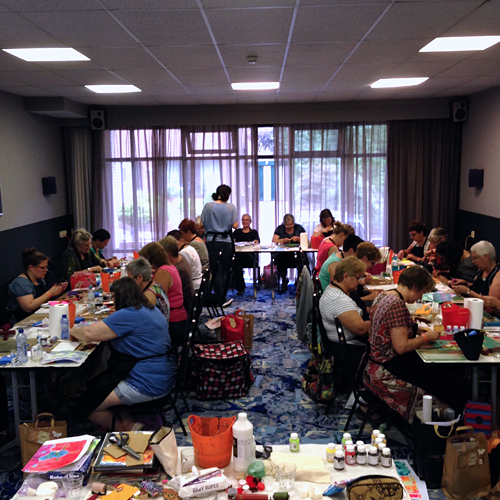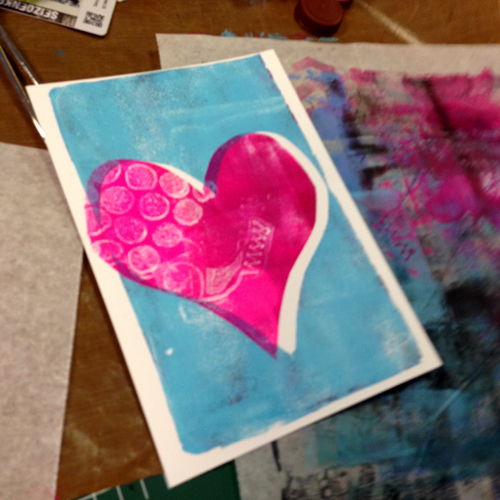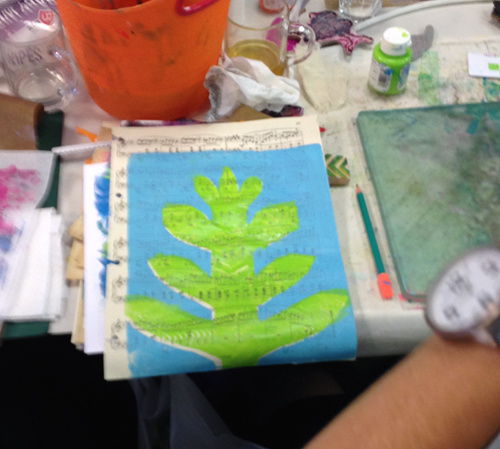 Thank you so much to Liquitex for supplying all the acrylic media for my Europe Workshop tour! That was amazing!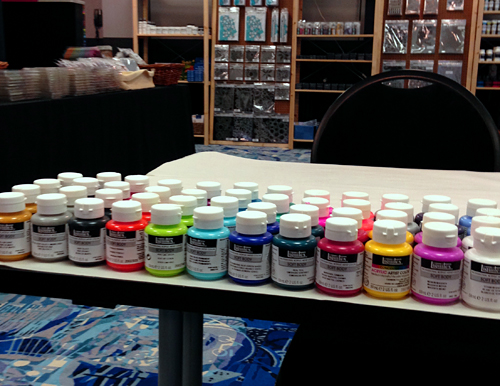 Lia brought a lot of her store supplies to the hotel and it was pretty thrilling to see all those stamps and stencils of mine at one place – wowsers.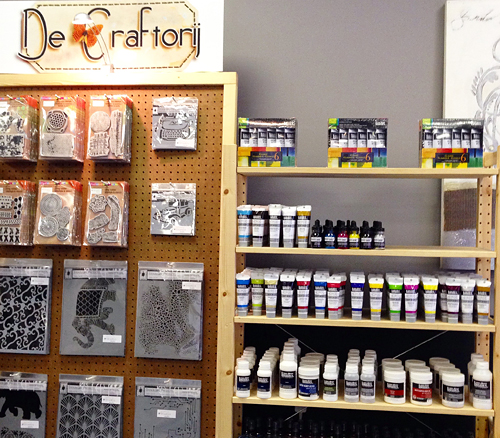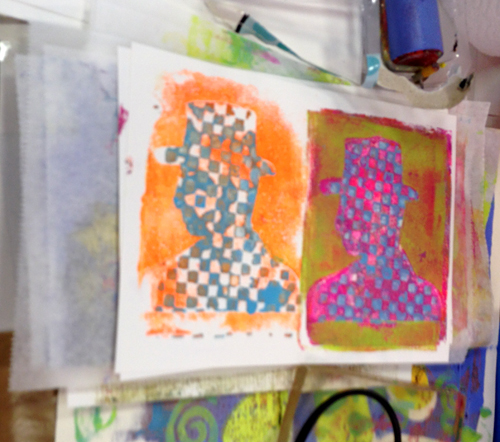 so many stunning pages in the mono printing class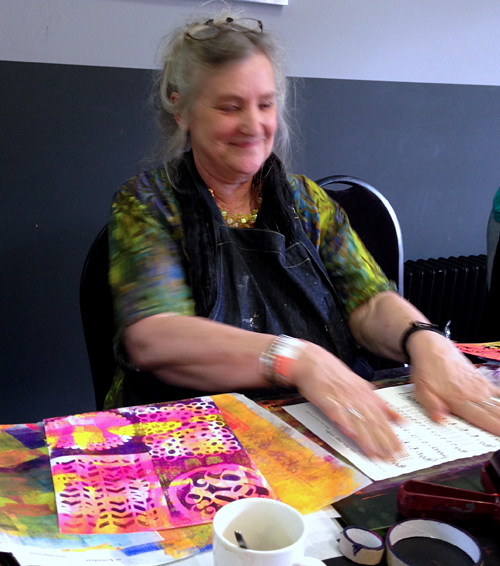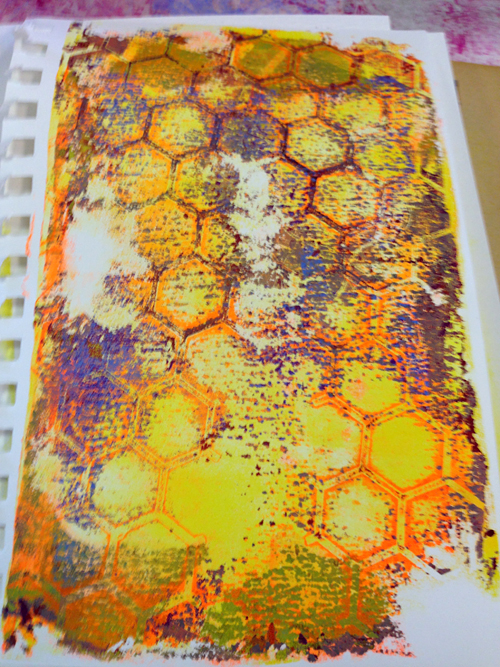 and messy hands ;)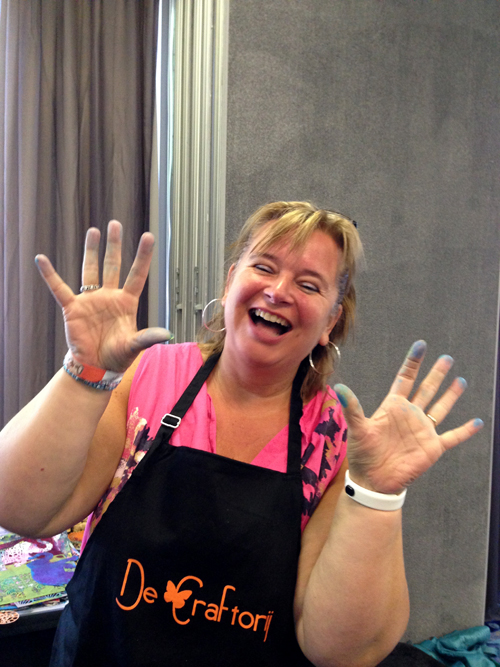 this is our Saturday group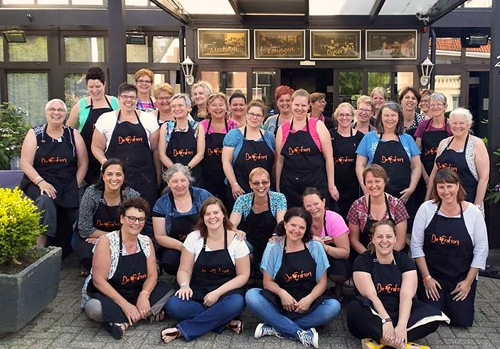 we had a delicious dinner – and of course our table was the loudest!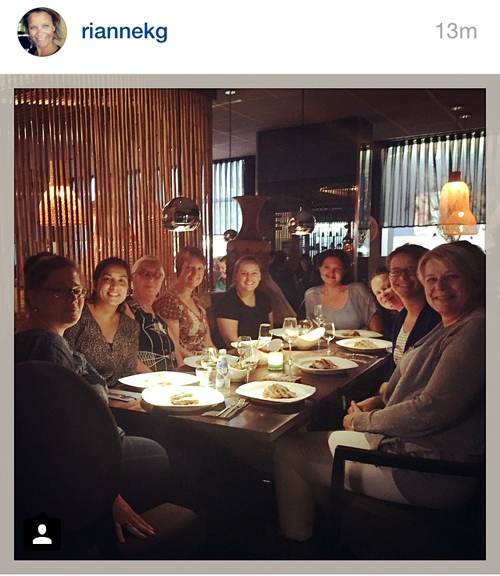 with Birgit – miss her already!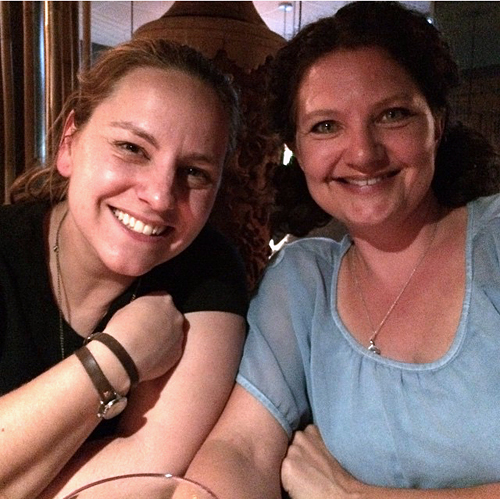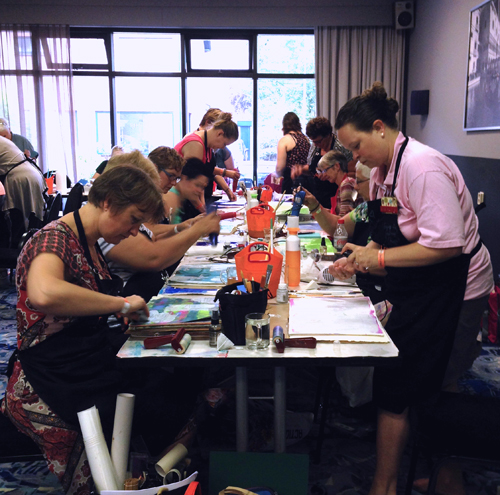 we had mother and daughters spending a creative day together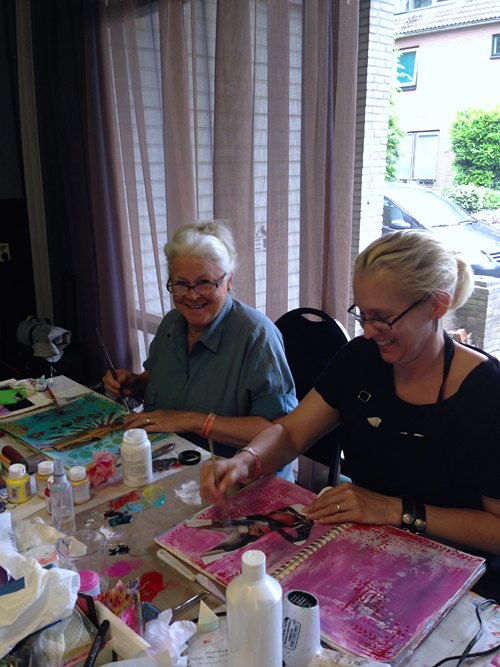 and friends coming all the way from Belgium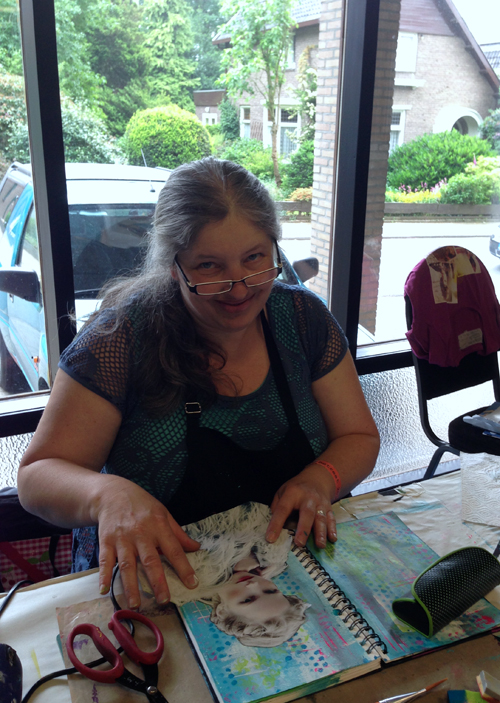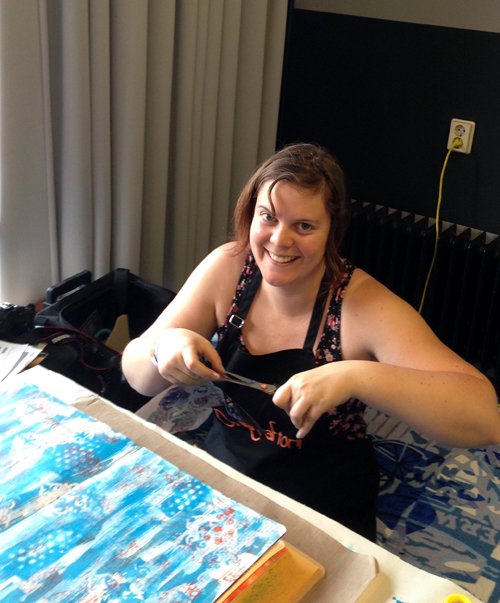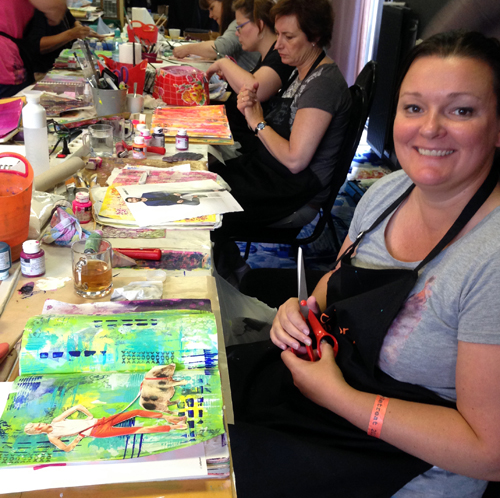 we had a lot of fun as you can see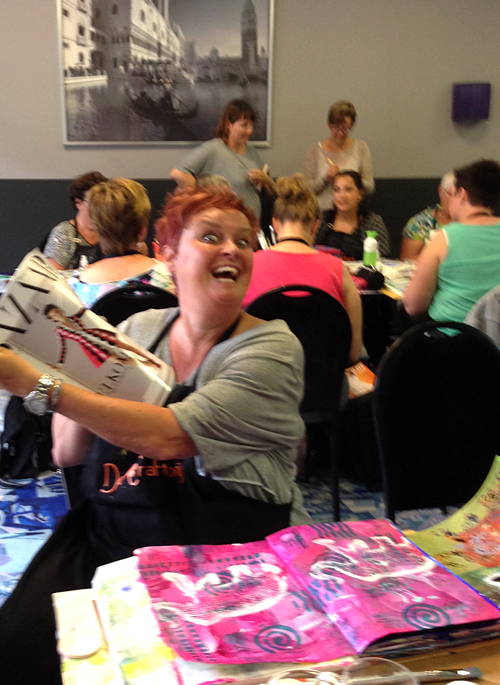 and I loved seeing so many familiar faces too -it always makes me super happy to see students again – sometimes years later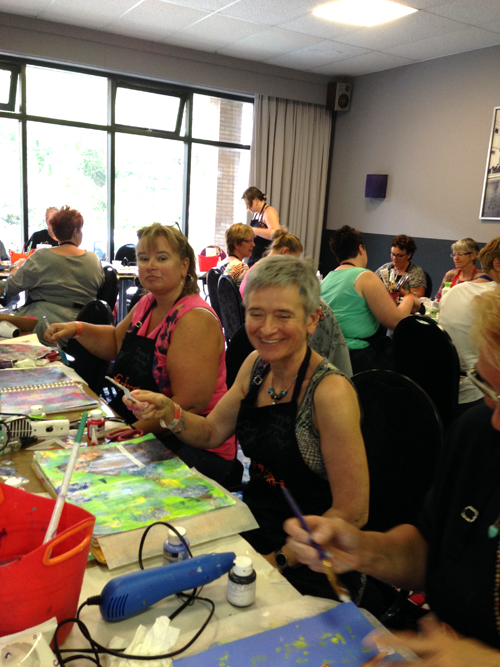 and here is Moreg and my sweet friend Marsha- which do not have a picture with – Hey Marsha, how did we forget this?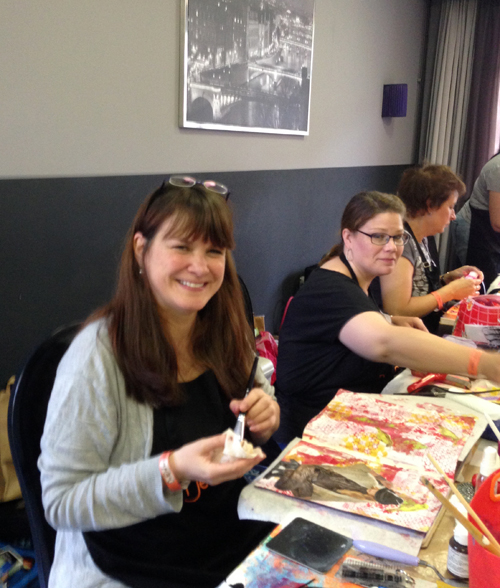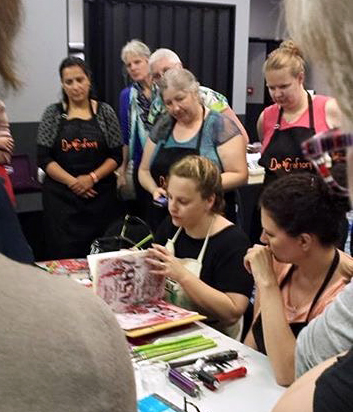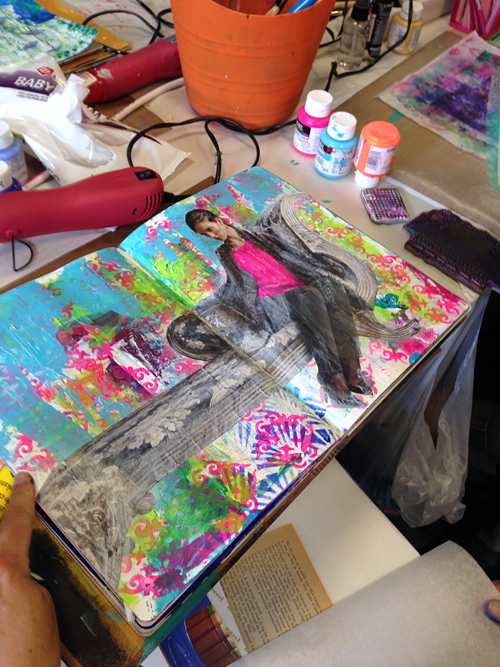 Such a positive and wonderful group of girls – thank you all for coming!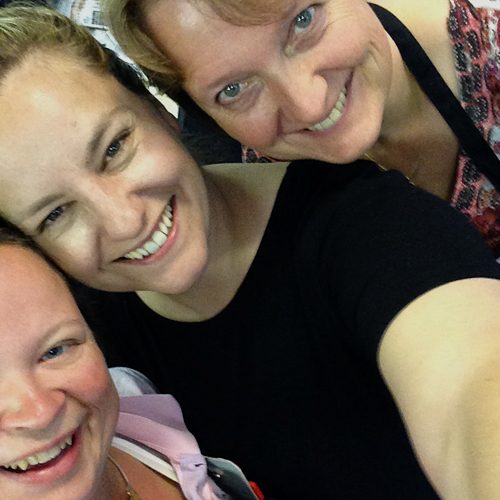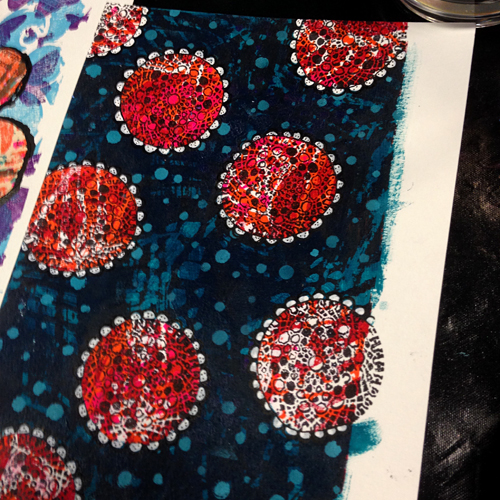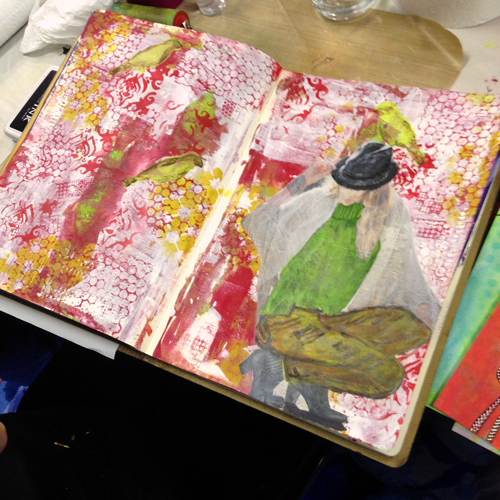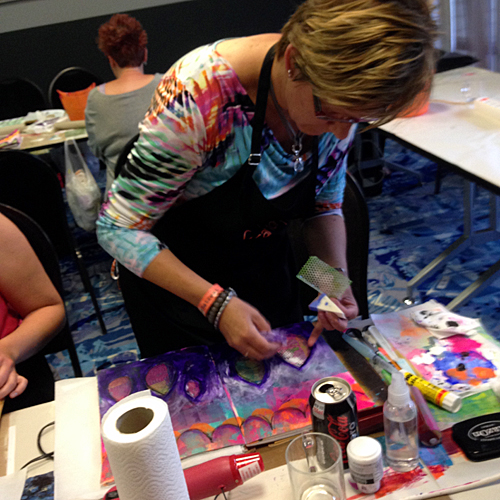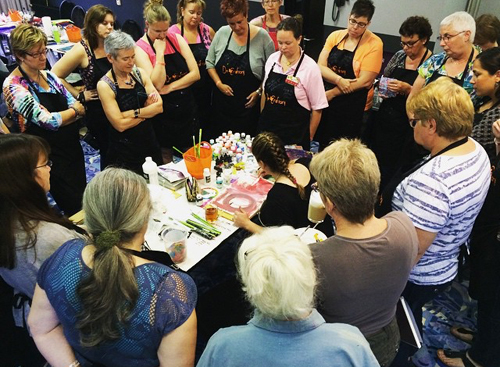 and then it was sadly time to pack the supplies up…and ooopsss – I guess I got some nice presents – Dutch Hagelslag with minions. Hagelslag are sprinkles that are eaten on sandwiches in The Netherlands. Thank you Helen and Sonja- they make me think of you every time I see the package and we are very excited here every time a minion falls out :)
Thank you Lia for having us – you were a terrific host and we had a wonderful time with you! I cannot wait to see you in January at CHA in Anaheim!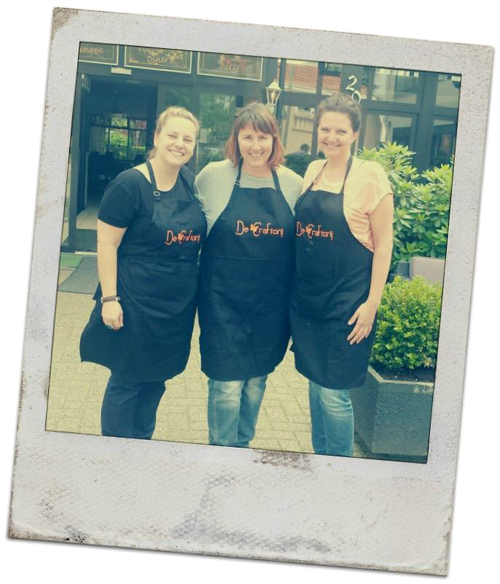 And thanks again to our gorgeous students- You ROCK!!!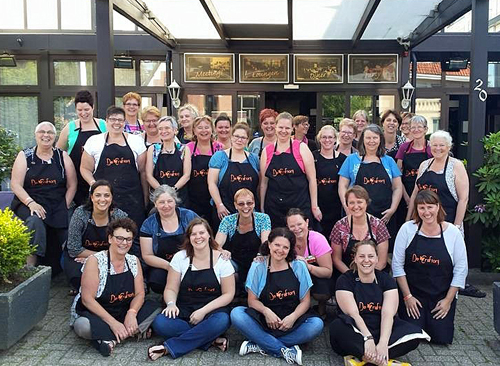 That was it from the Europe Tour. The next morning we got up in the middle of the night, drove to Amsterdam and I flew home. But traveling was not quite over yet- stay tuned ;)