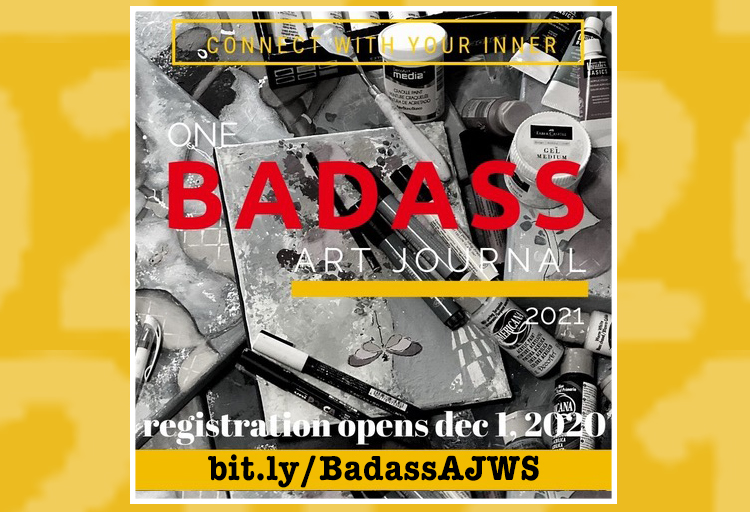 I am super excited to announce that I am a Guest Teacher on One BADASS Art Journal 2021! (And I'm giving away one spot for free – read on to find out more about that too.)
One BADASS Art Journal is an online workshop designed to inspire you to create, to learn, to feel confident and provide you with the tools, techniques and inspiration needed to feel BADASS every day that you make art. With 16 teachers and 17 lessons, you'll be immersed in happiness, gratitude and fun from day one with this workshop.
Registration opens December 1, 2020, Class begins Monday, February 1, 2021 and goes for 4 months through May 31, 2021. Afterwards it is completely self-paced and you have lifetime access. Learn more HERE.
Check out all the awesome teachers below: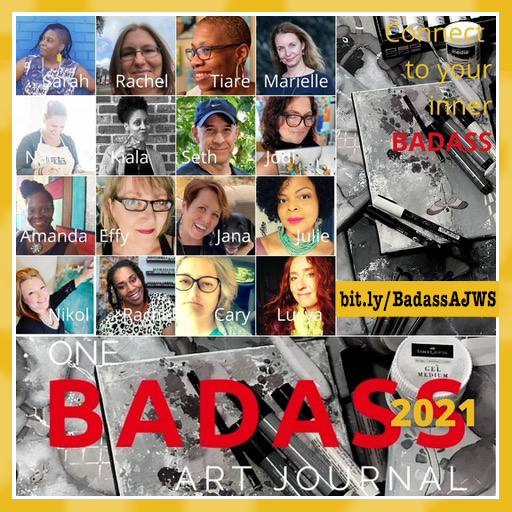 Be sure to bookmark THIS PAGE so you can join the moment it goes on sale on December 1st.
GIVEAWAY OPPORTUNITY:
And even MORE exciting news is that I can give away a spot in this amazing creative community. That's right: I am giving away a spot on One BADASS Art Journal 2021 to 1 lucky person! And you can use it for yourself or even gift it to a friend or loved one – your choice :)
Entering is easy: 1. Tell me what you love about art journaling in the comments below. 2. Join Nat's Creative Hood on Facebook. 3. Get a bonus entry HERE on the One BADASS Art Journal website. Enter by November 30th for a chance to win a spot.
Winner will be contacted via email by December 1, 2020.
Good luck and I hope to see you in class!

Are you supporting small businesses this Saturday? I would love you to stop in my Online Shop and enjoy my Seasonal Spectacular Sale that is going on right now :) All physical products (stencils, rubber stamps, foam stamps, original artwork, prints, mugs, ink pads, and more) are 25% off when you enter the coupon code SEASONAL25 during checkout. Sale ends Monday, November 30th so hurry in and check off some of those folks on your list ;)