Birgit and I will be teaching at The Ink Pad in NYC on March 18 and March 19, 2017! Come and join us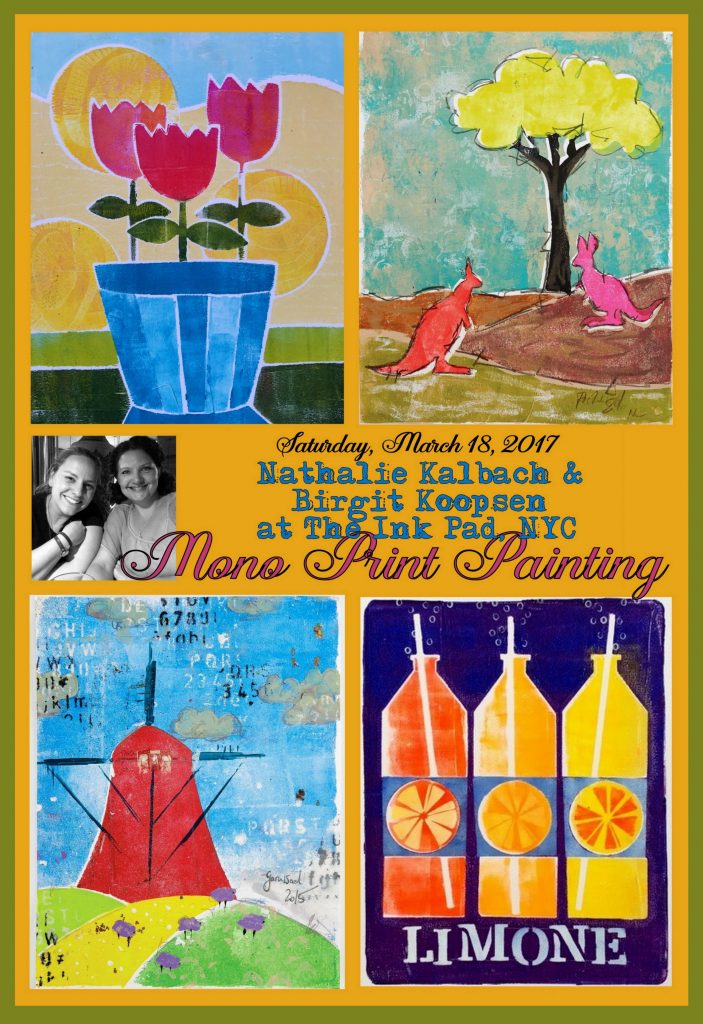 Let's push mono printing to a whole new level.
Join us for a day long class in Mono Print Painting. We will dive into the basics of mixed media mono printing first and will introduce you to our Mono Print Painting technique inspired by H.N. Werkman. We will show you different ways on how to create elaborate and layered mono printed paintings using self made tools as well as stamps and stencils. We will share with you thinking process on developing the technique and how we put our own personal spin on it, so that you can take this even further.
—————————————————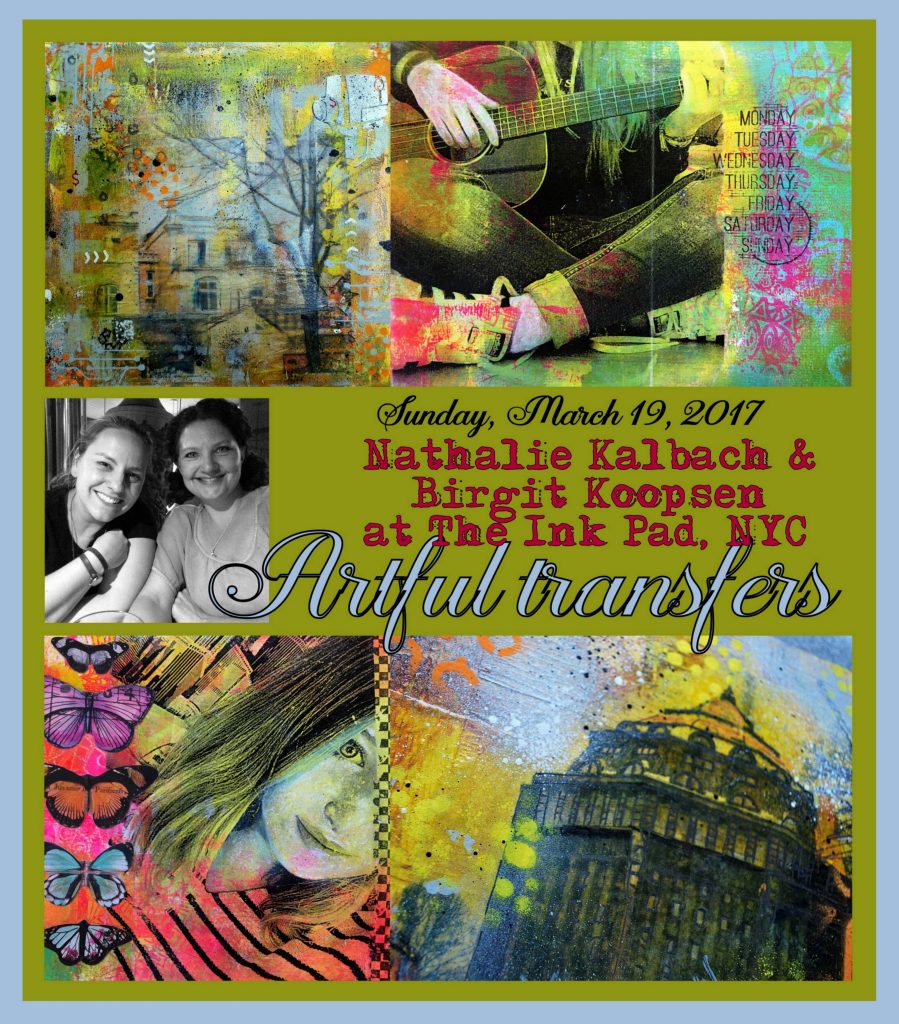 Join us for a fun day of exploring and incorporating different transfer techniques into your art journal pages. The imperfect look of transferred imagery in your art journal opens up so much creative potential. Not only are there many different ways to actually transfer images, there are also many different ways to treat those transfers in your art journal. We will show you our favorite techniques and how you can make your art journal pages even more meaningful by using artful transfers.
We hope to see you there!
If you are looking for an In-Person Class with me check out my upcoming classes