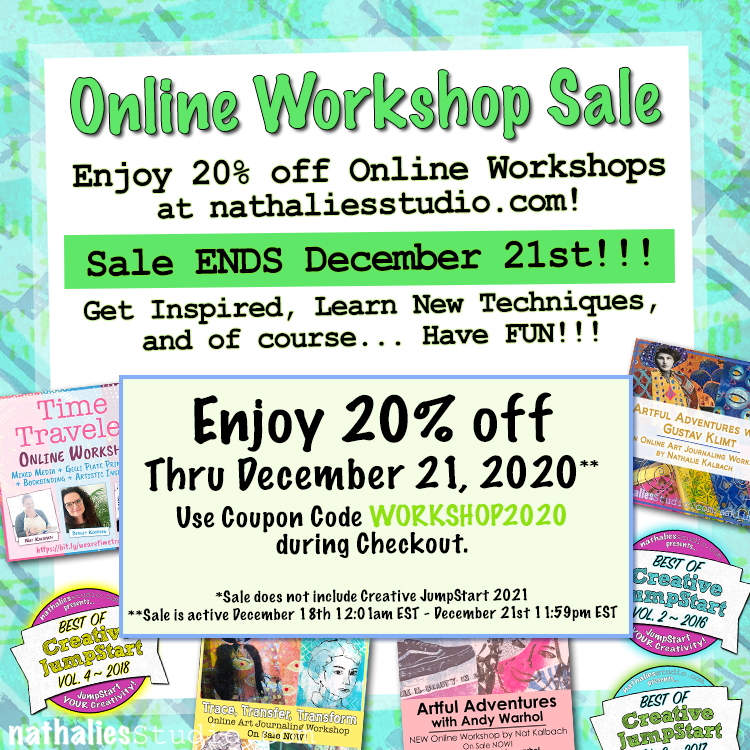 My 20% off Online Workshop Sale (excluding CJS21) ends TODAY, December 21st at 11:59pm EST. 
Hurry in and take advantage of the Workshop Sale: Just use the code WORKSHOP2020 when you check out and save 20% off online workshops.
Take a look at the variety of workshops I offer here on my website: My Artful Adventure series looks at taking inspiration from master artists. My Time Traveler Workshop with Birgit Koopsen and Marsha Valk looks at different stylistic periods in history for inspiration. And my Best of CJS series offers small collections of videos from past years of CJS. Check them all out, and many more, HERE on my website.