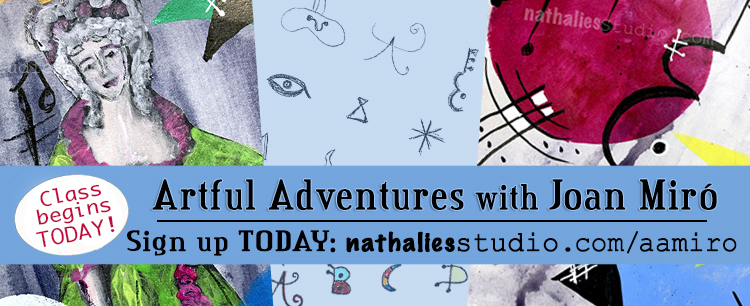 Are you joining us for an Artful Adventure? Today my newest online workshop Artful Adventures with Joan Miró begins with the first lesson.
TODAY is also the last day for Early Bird pricing – 25% off the regular price of $39, so just $29.25!!! – now through 11:59pm tonight, Monday September 16th – Sign up NOW!
Check out the promo video and sign up HERE:
I hope you come along as we seek inspiration from one of my favorite artists: Joan Miró. Through 6 lessons you'll learn a variety of unique ways to translate some of his signature artistic moves, to help you add new elements to your work and to enhance its meaning. Join us!