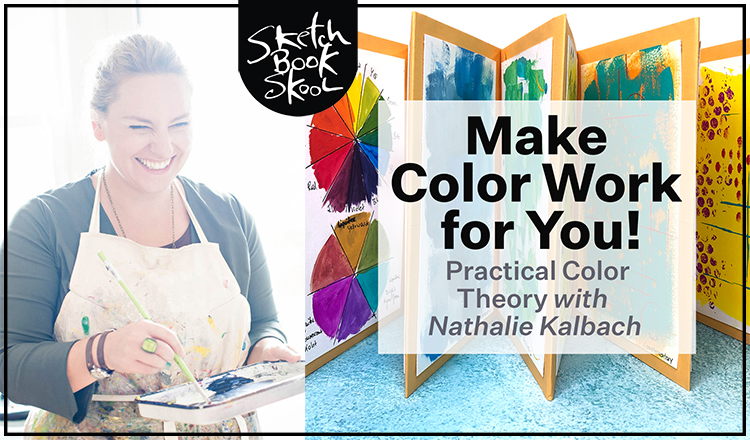 I've got a new Online Workshop coming on Sketchbook Skool – Make Color Work for You!
It's time to get more confident with color. ?
In my newest workshop with Sketchbook Skool, get to know the fundamentals of color theory, craft a personal color wheel, & build your own style, no matter your medium.
Express yourself in color! Play with the fundamentals of color theory to create a personal palette, no matter your medium.

Using color is an essential building block for any artist, but it can be challenging to control and harmonize. In this workshop, you'll learn the core concepts of color schemes and gain confidence in your color choices, resulting in art that's cleaner, sharper and more uniquely you.

Essential for artists who work in mixed media, watercolor, or color of any kind, this workshop is a practical and tactical lesson in going deeper into the world of color theory and use. 
Topics Include: 
Fundamentals of color theory & schemes
Crafting a personal color wheel
Creating harmony with color
Building your color style


Basic Supplies:
Acrylic paints (yellow, blue, red)
Watercolor or Printmaking paper
Envelopes
Acrylic paint brushes & a palette knife
The workshop is on August 8, 12-2pm EDT live and online . If you do not make it to the live session you will have access to the recording later. And you can sign up right HERE
Check out my promo video for a peek at what to expect: