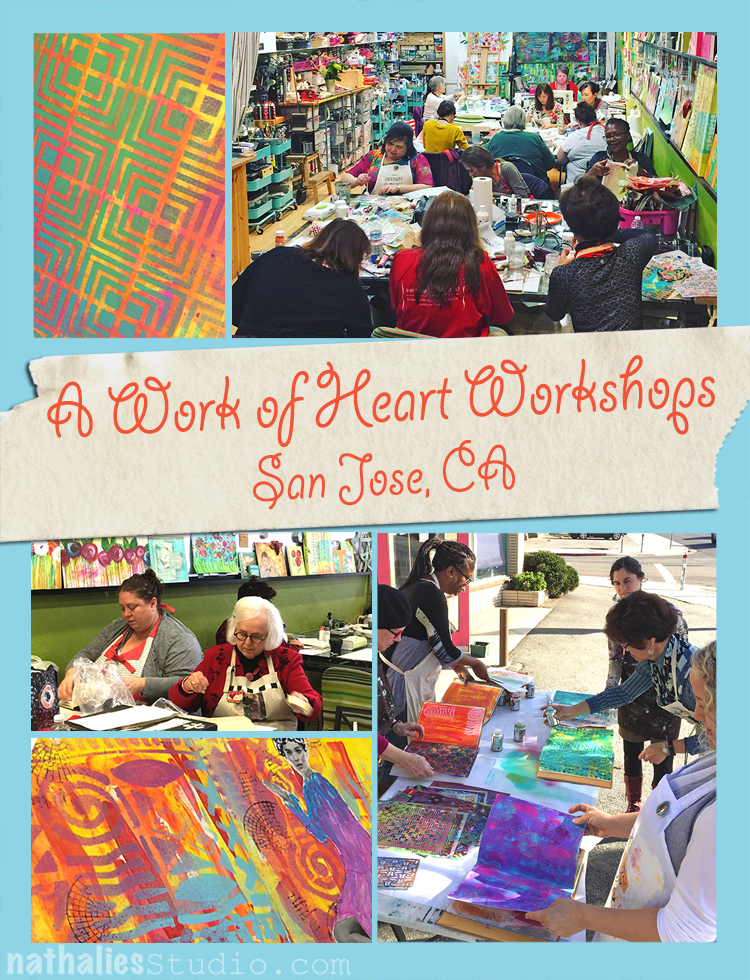 Last week, after attending the Creativation Show, I flew to San Jose and taught three classes there at  A Work of Heart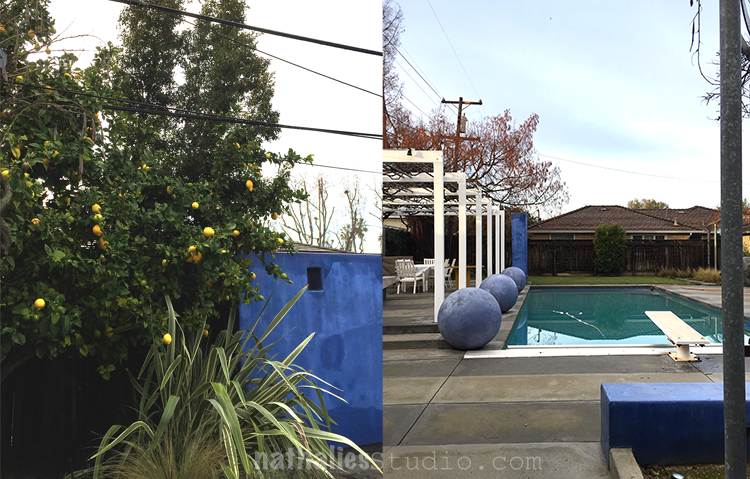 I stayed in a lovely little pool house and this was my view out of my room. I wanna come back in the summer :)
My first class was "Walk With Me" an Altered Book class and it was so much fun to see the student's take on it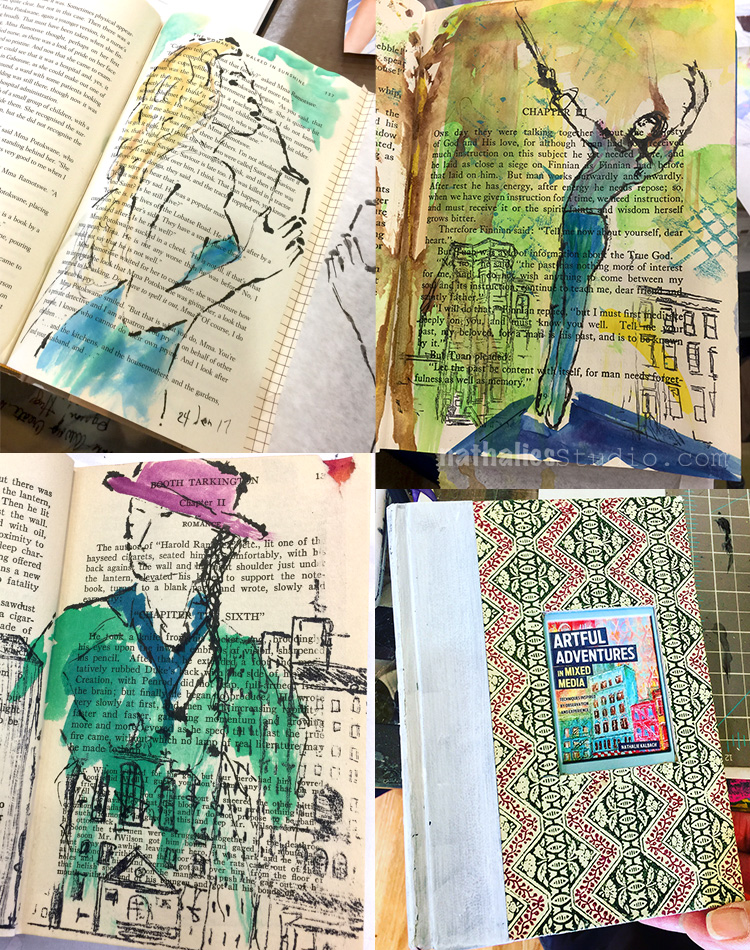 HA – I loved how Julie put my business card with me new book cover behind the window of her book cover :) FUN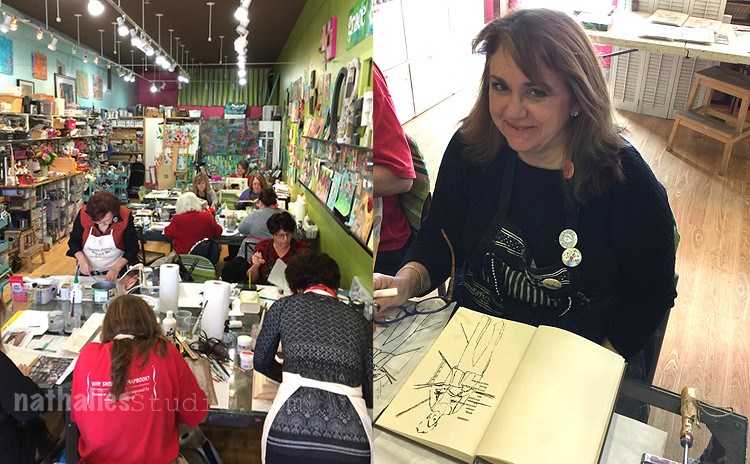 It was such a sweet and talented group and I was really lucky because I was terribly sick last week. I was helped with medicine, fresh oranges and tea- thank you girls!!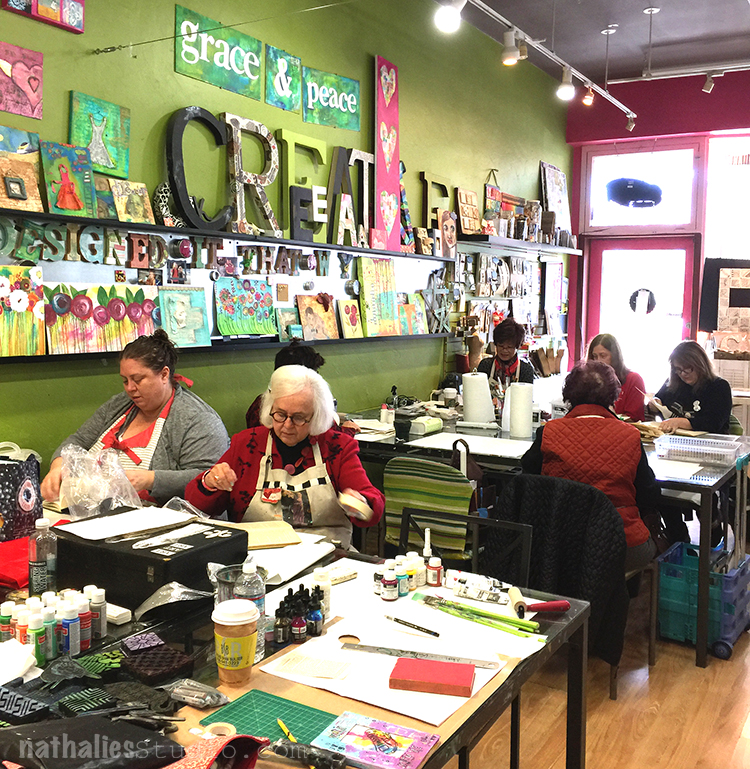 Love the studio space- so much color- so inspiring. Below you see some photos of the "Mixed Media Collage – Play Transform" Class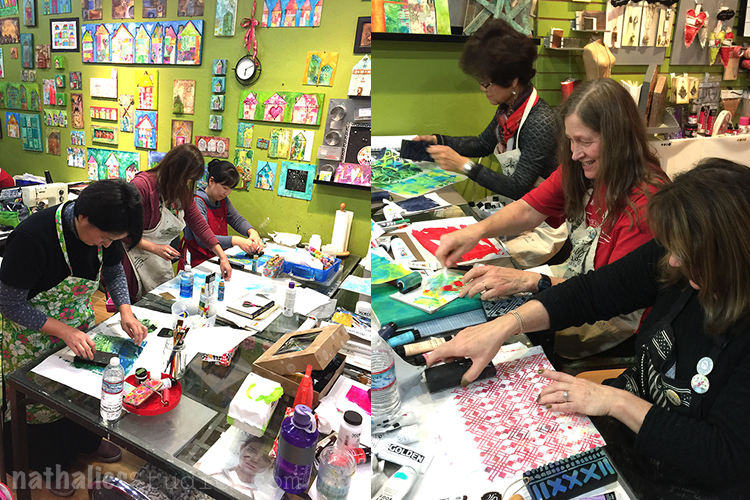 So much beautiful collage paper was being made – color bliss!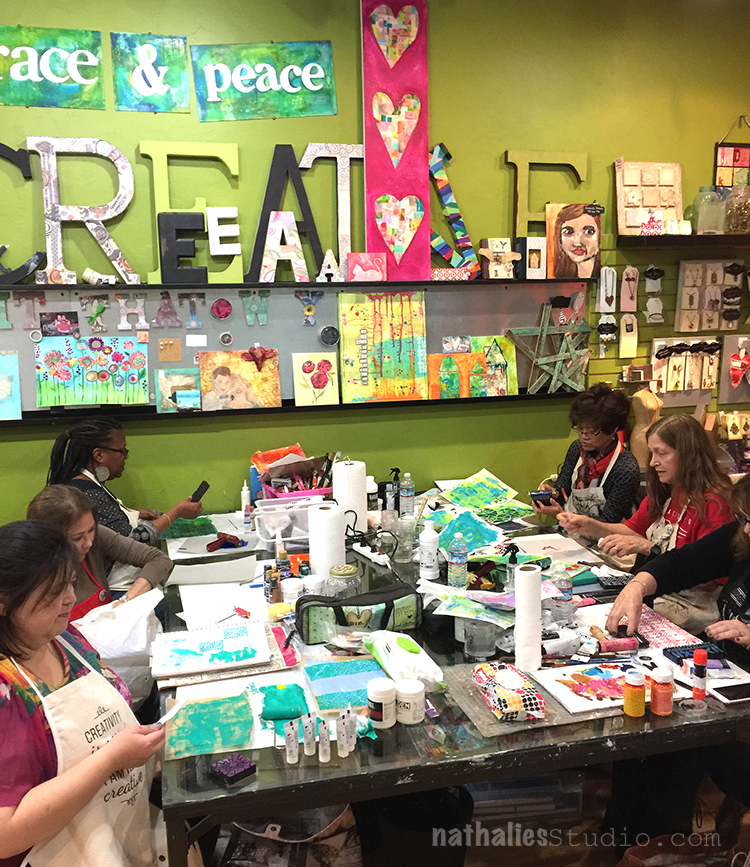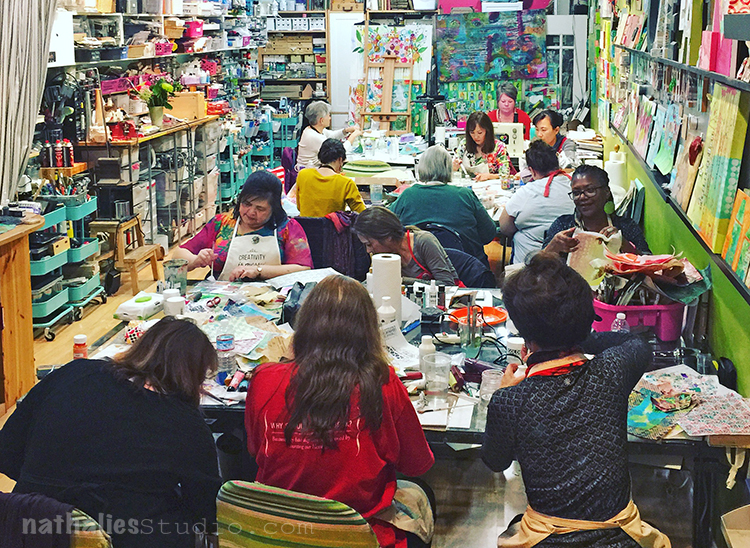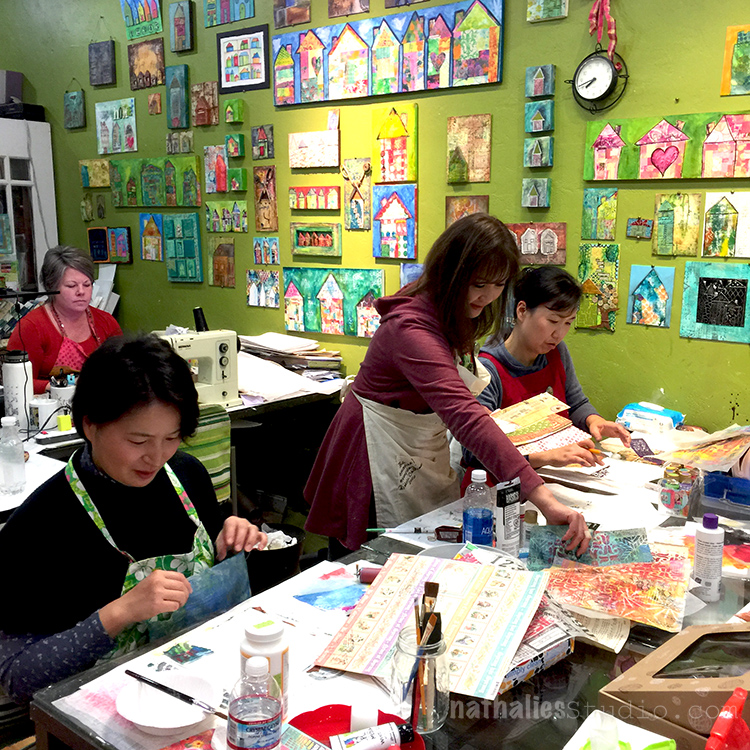 Lots of pattern play too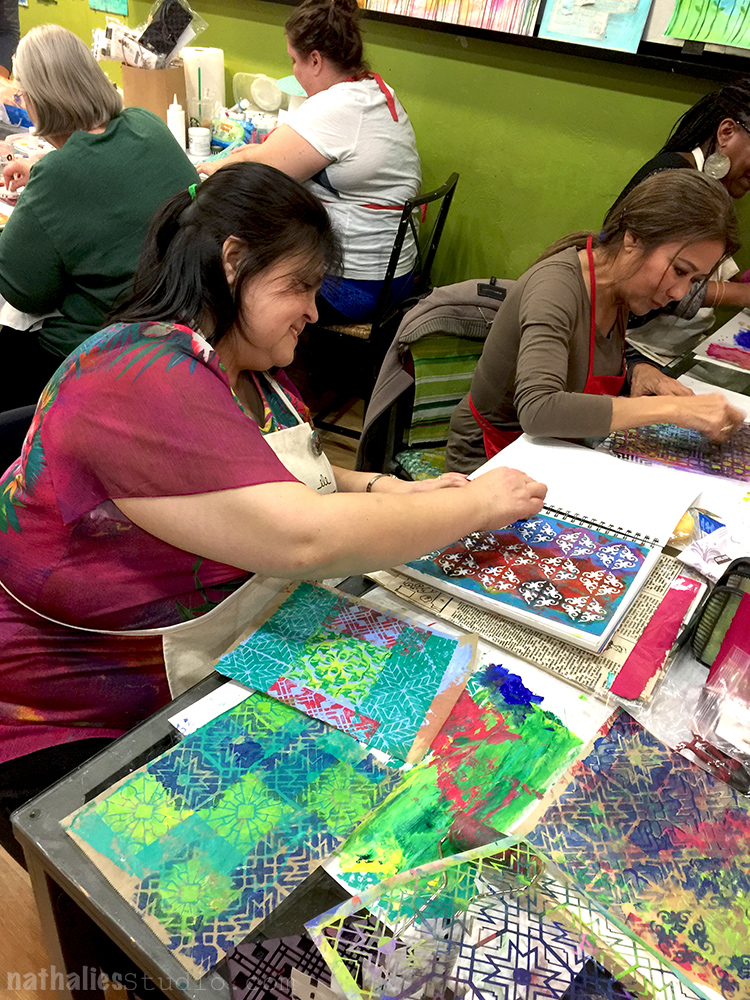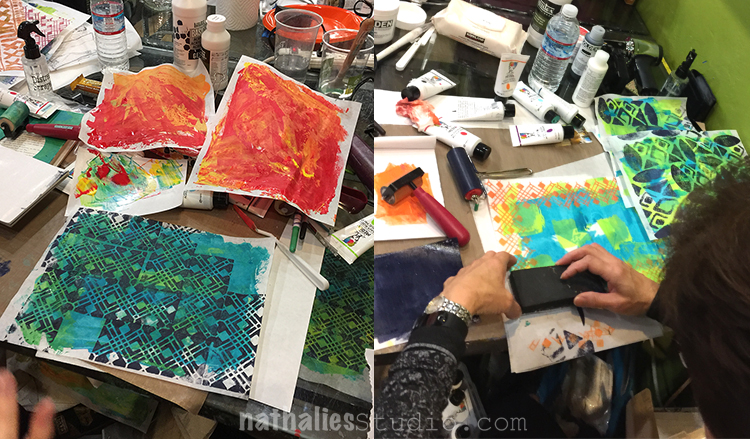 And then on Wednesday I taught my whole day "Artvergnugen – Art Journal " Class .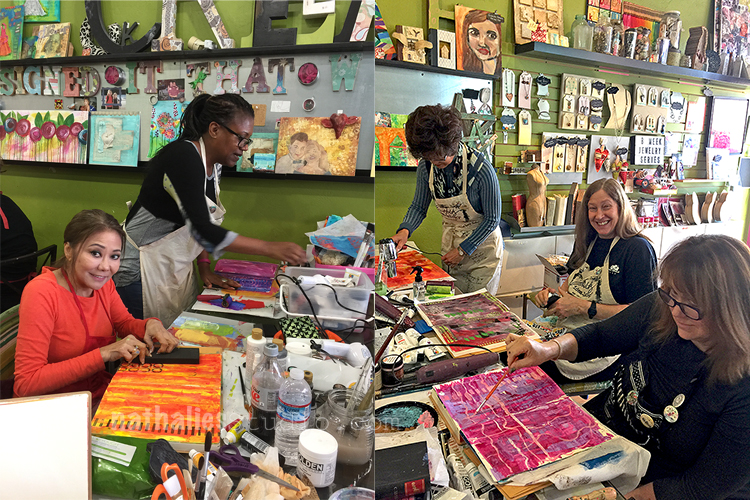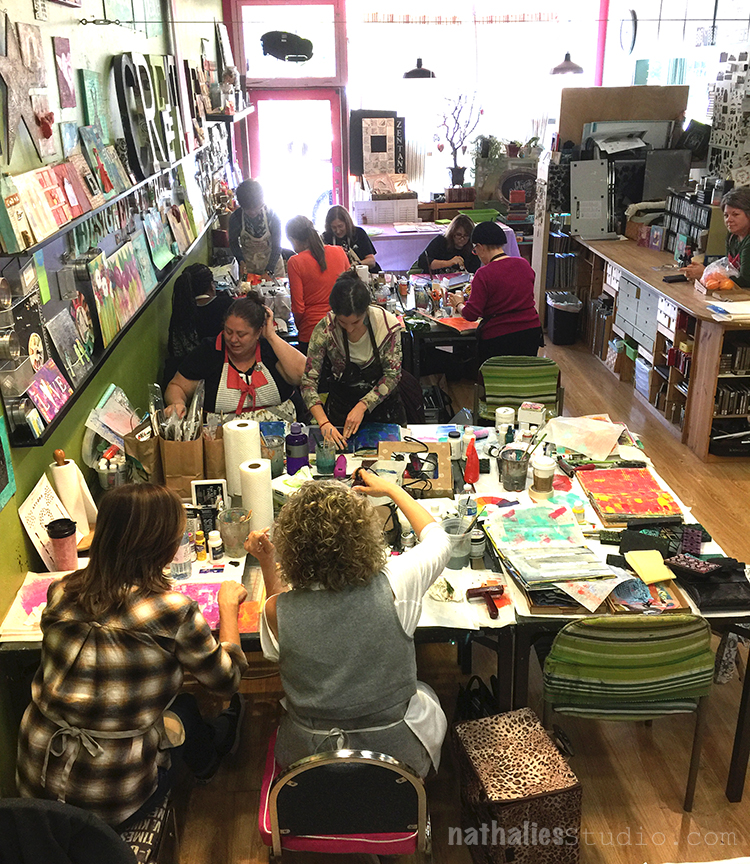 Look at the awesome tile pattern – yum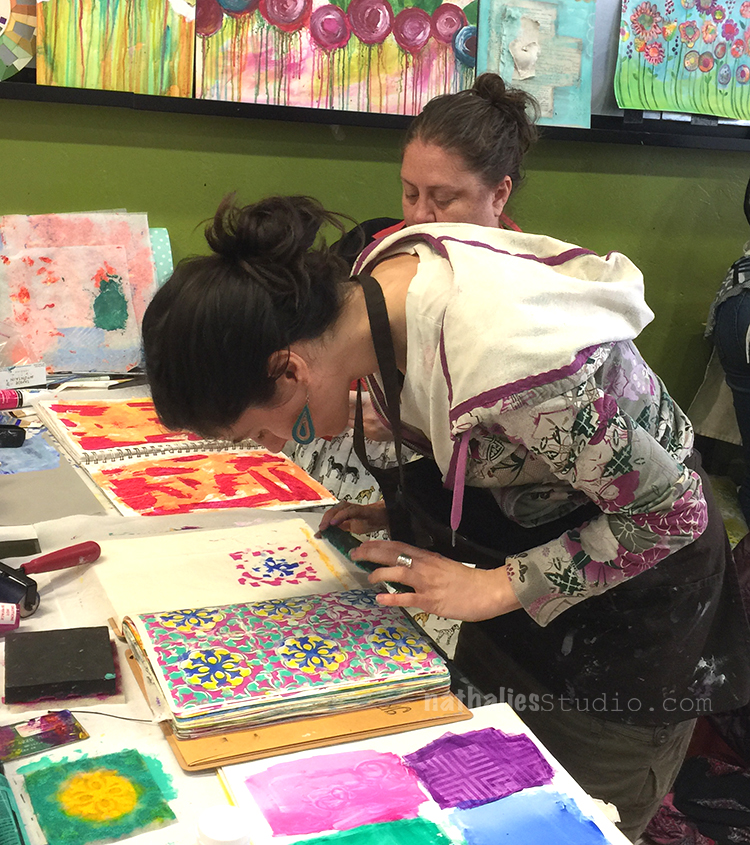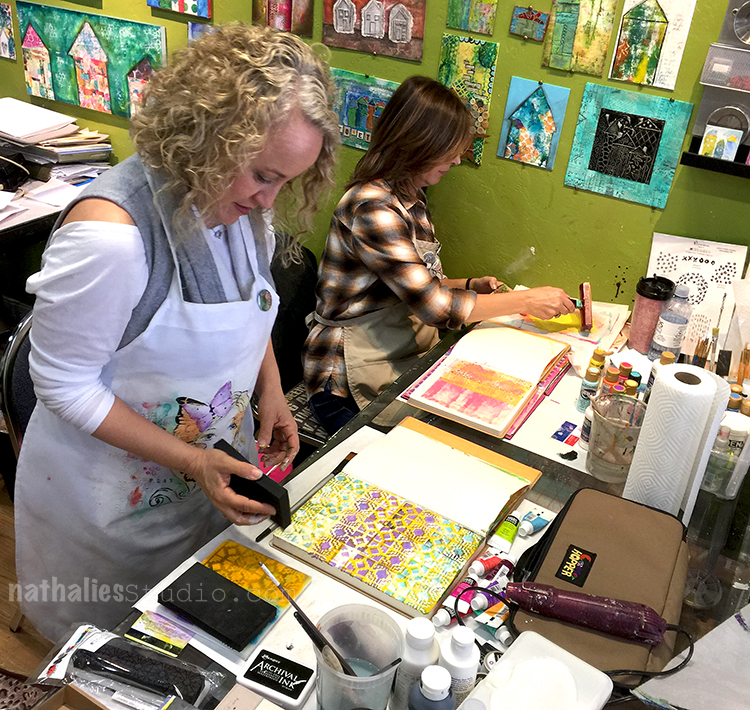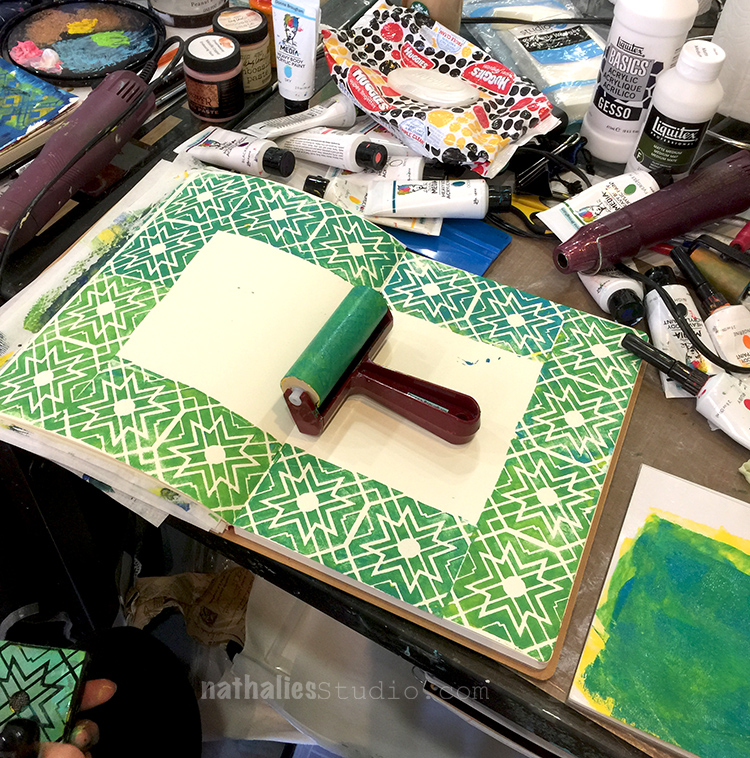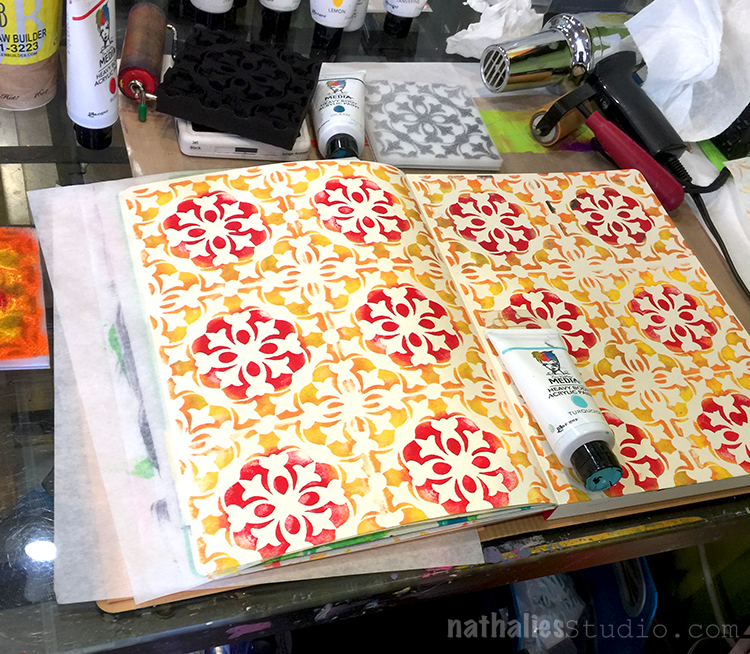 and heaps of layers were added to create beautiful art journal pages.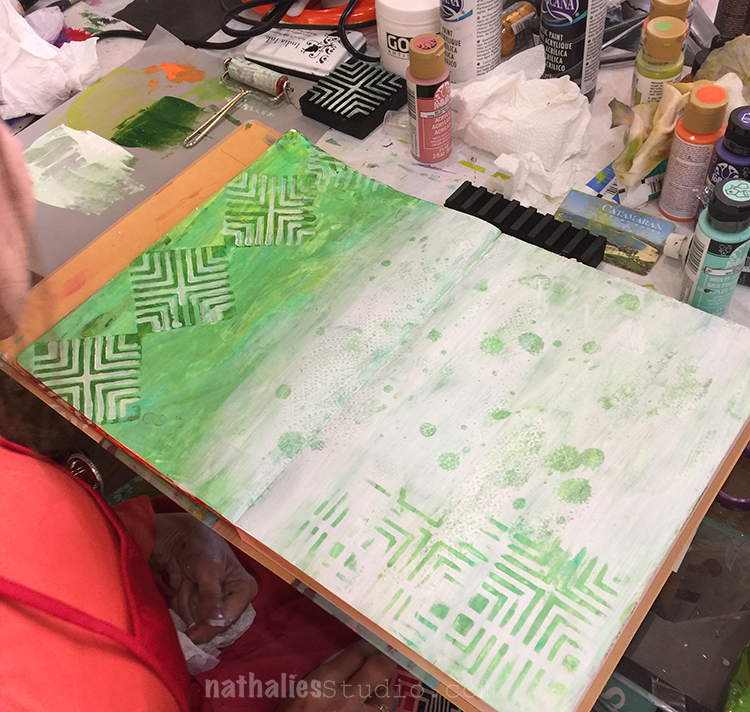 And since the weather was brightening up we could even experiment with spray paint out side – now that was super fun!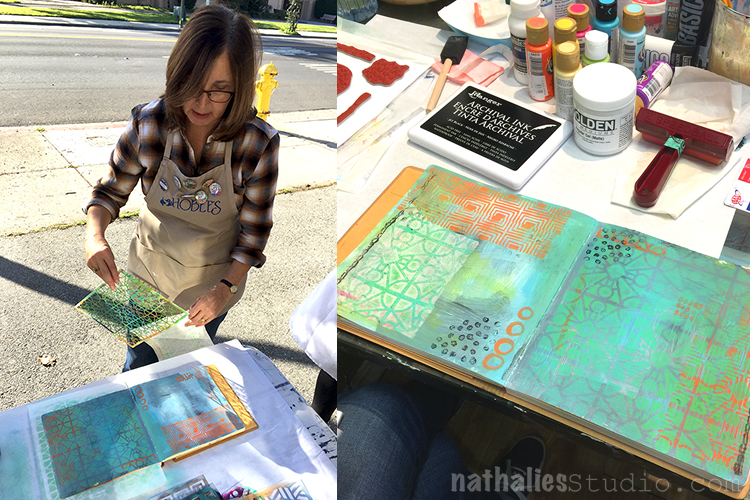 I think they liked it a lot ;)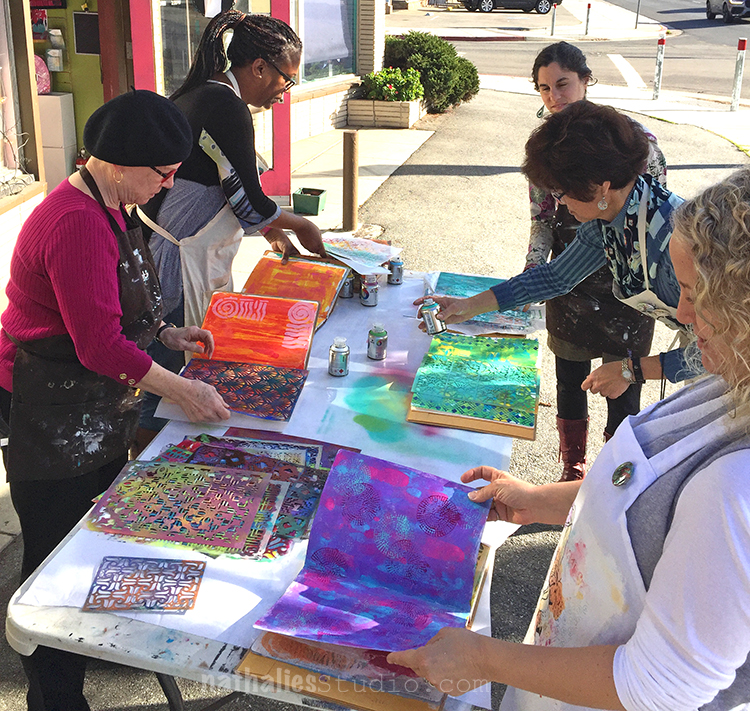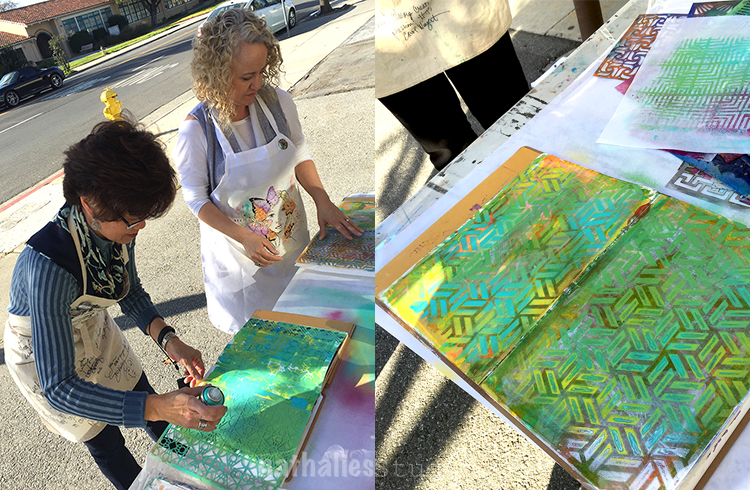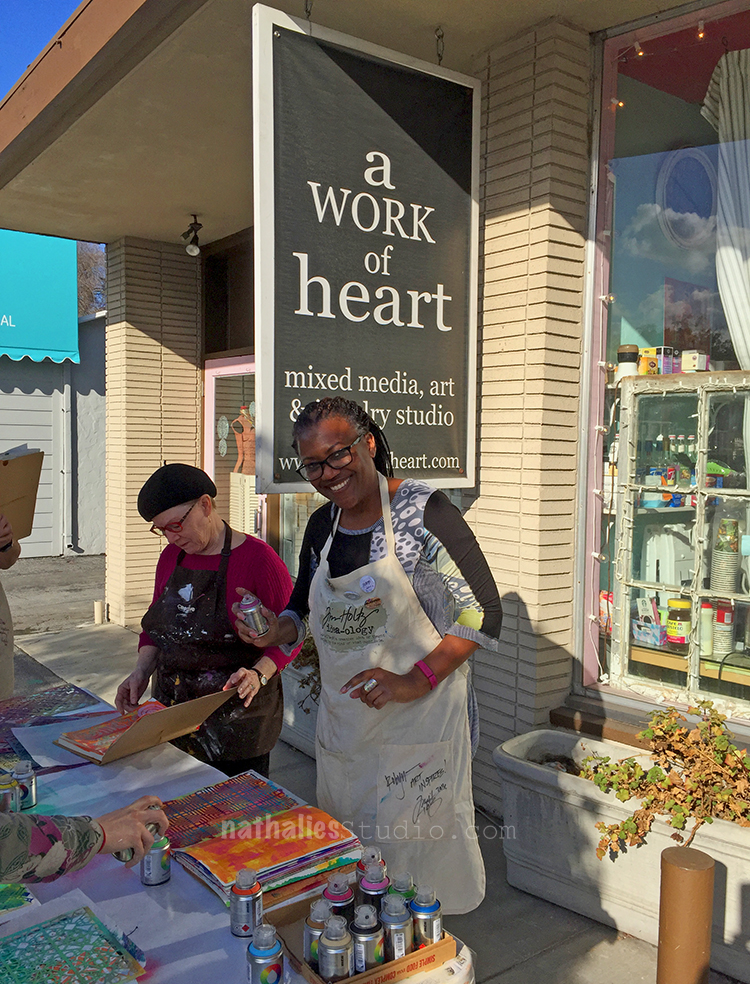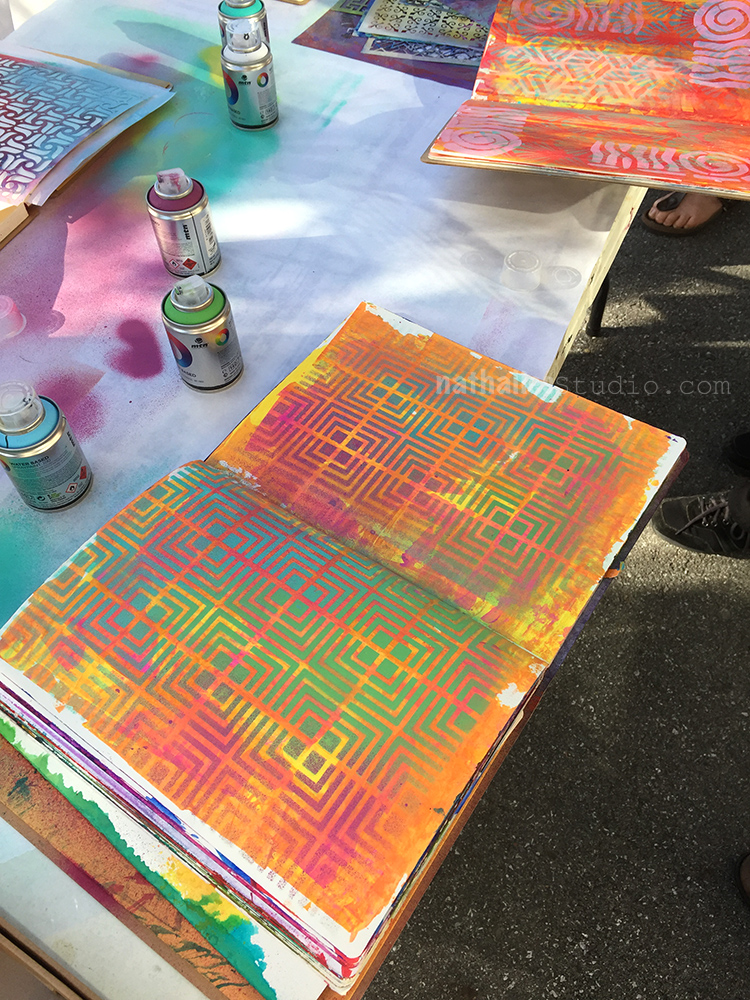 Time to add some finishing touches to the pages :)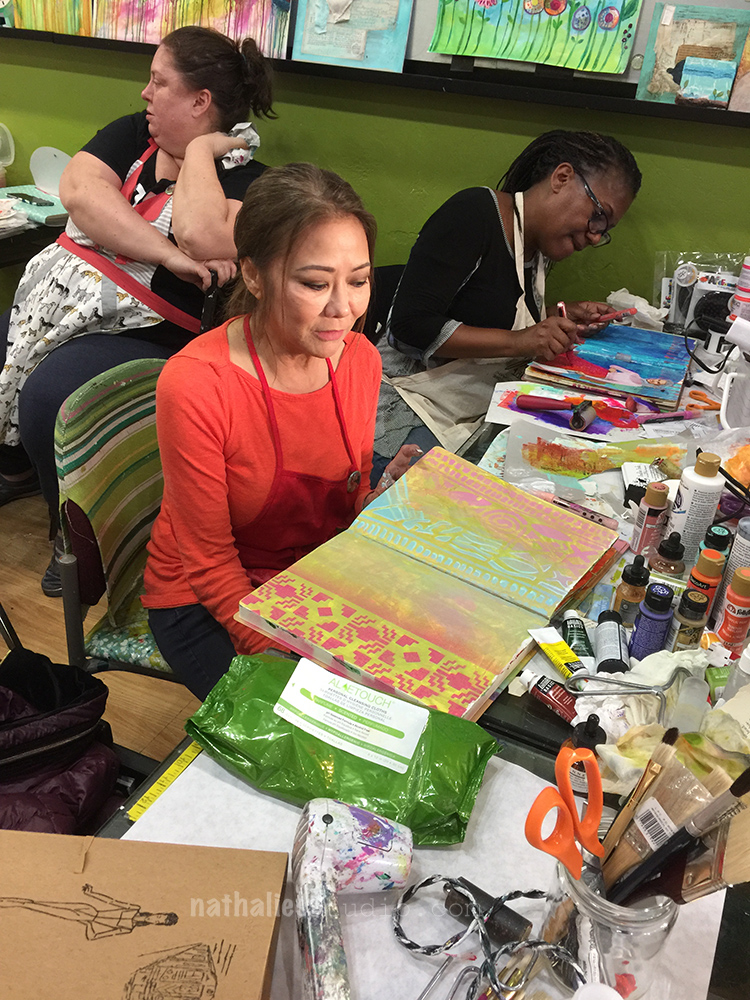 And slowly all came together – Art Vergnugen …the pleasure of playing in your art journal ;)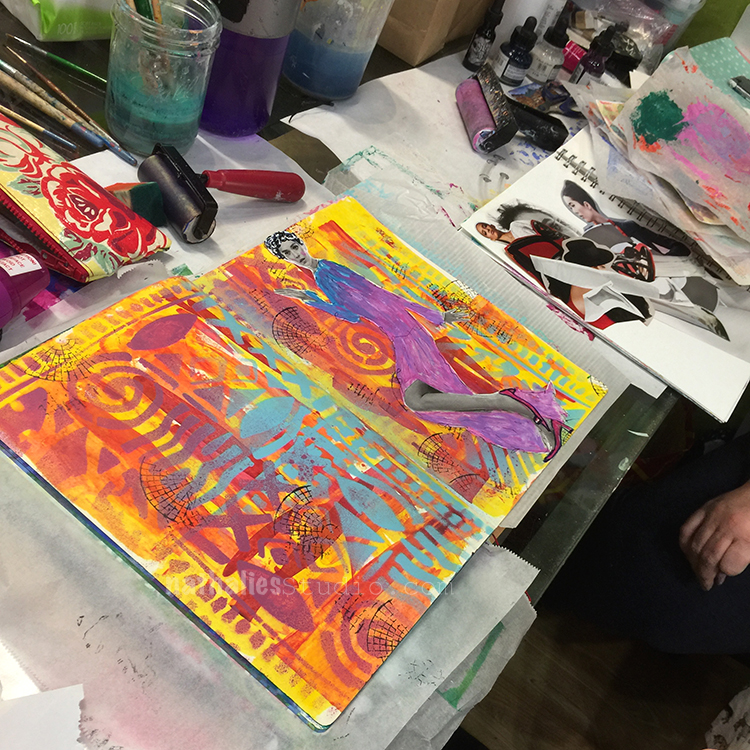 Thank you all for a wonderful time- you were truly inspiring and amazing!
And here is my wonderful host Andrea – Thank you so much for having me Andrea, I am looking forward coming back  :)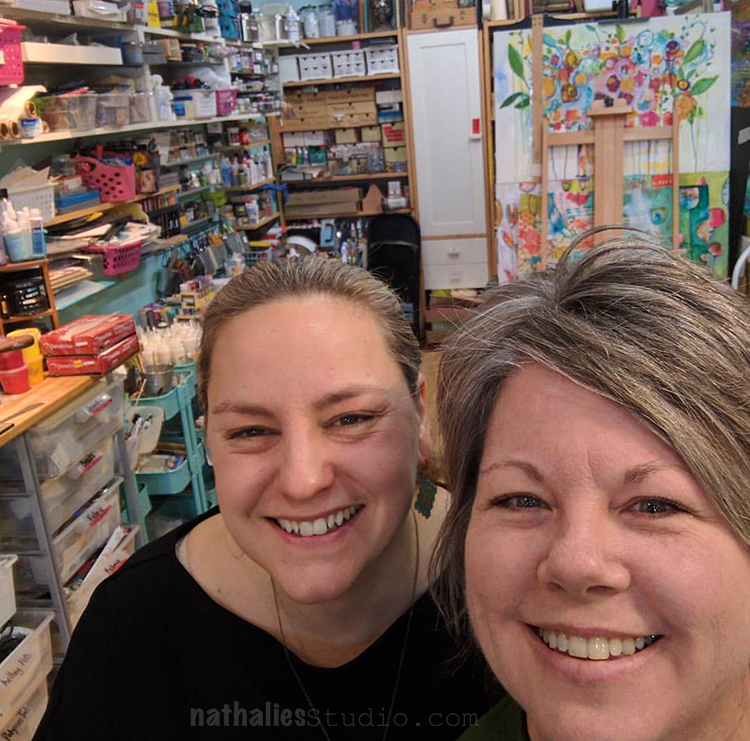 Do you want to take an In-Person-Class with me ?- here is where you can find me in
MARCH: 
Mono Print Painting with Nat Kalbach and Birgit Koopsen at The Ink Pad in NYC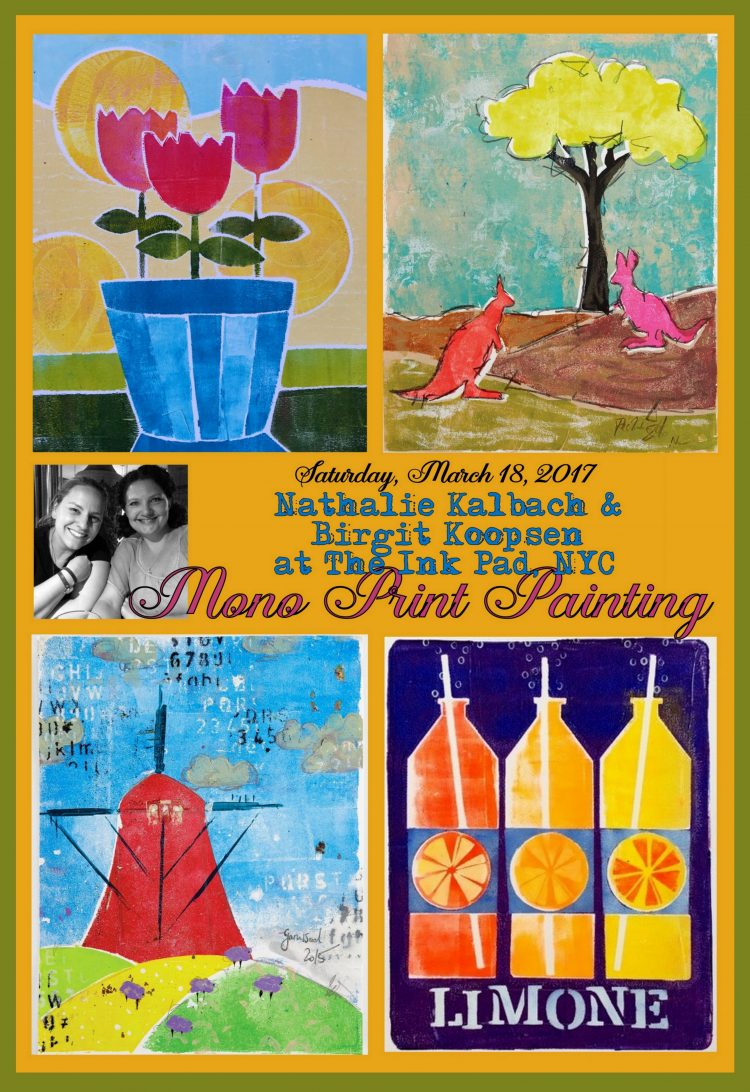 Artful Transfers with Nat Kalbach & Birgit Koopsen at The InkPad in NYC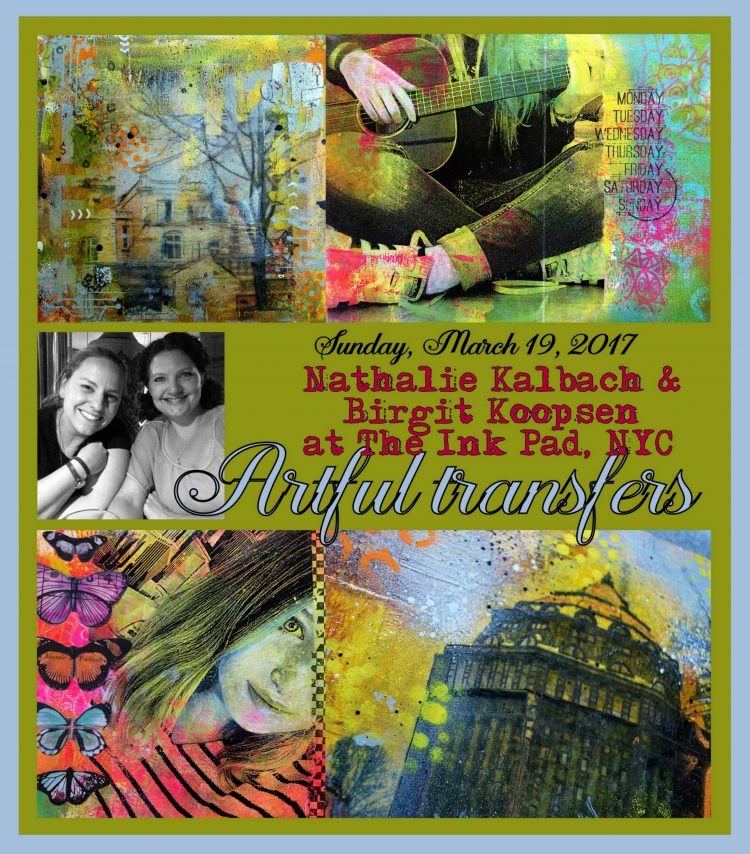 Color Crush – 3Day Art Journaling Class with Nat Kalbach & Birgit Koopsen at OOAK Artisan Showcase in Syracuse, NY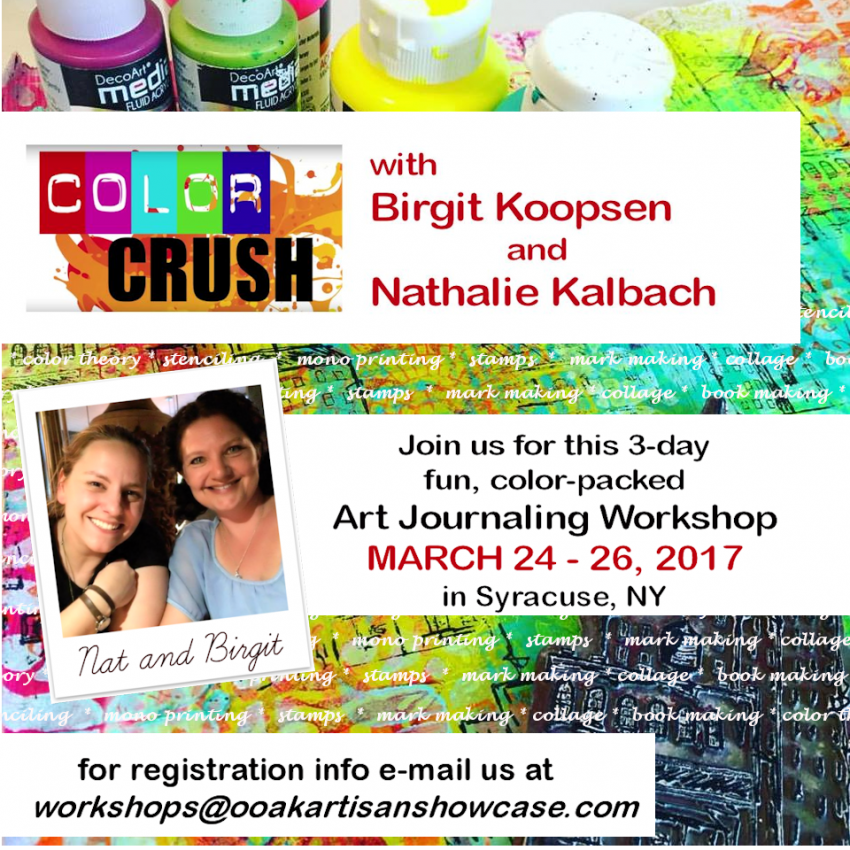 Check out more workshops this year on my In-Person-Class Page
Have a wonderful day!!!!