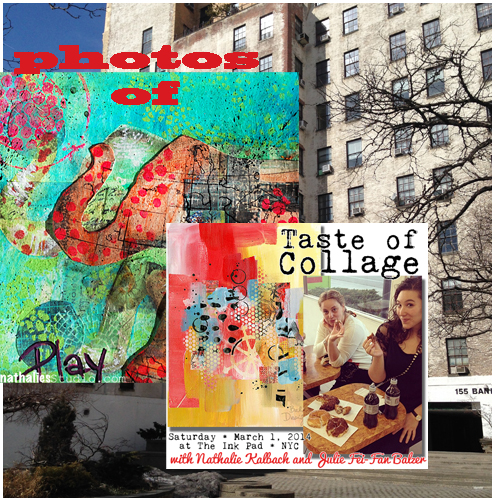 Julie Fei-Fan Balzer and I taught our Taste of Collage workshop yesterday at The Ink Pad in New York City.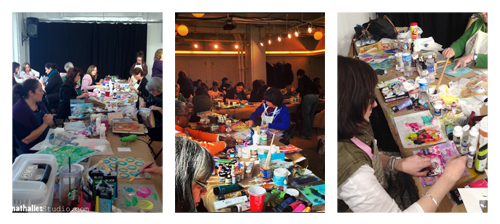 We had an amazing group of 25 students – some coming from pretty far away and some are from the New York and New Jersey area :) In a way it reminded me a bit of our 2011 Mixed Media Circus Julie and I had organized in Germany …the room, the fun, the creativity…just not the temperature ;)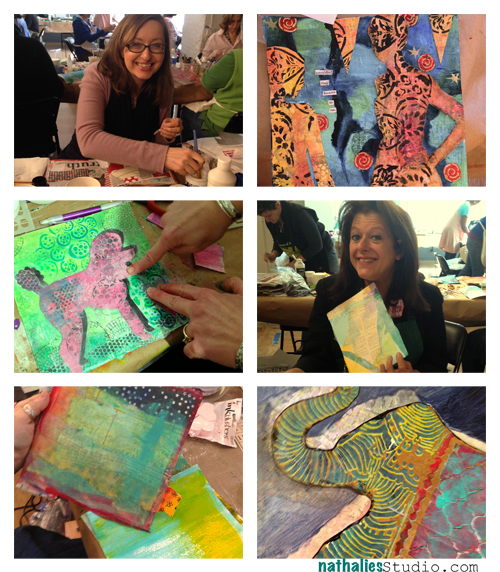 We taught our collage class alternating throughout the day with the same supplies but with our own approaches in techniques and theories to collage. We have taught with this concept before and I do enjoy it every time. It goes pretty much with our philosophy that there is no right or wrong…there is just different. Just as everyone and everyone's taste in a class is different…embrace it – as I always say.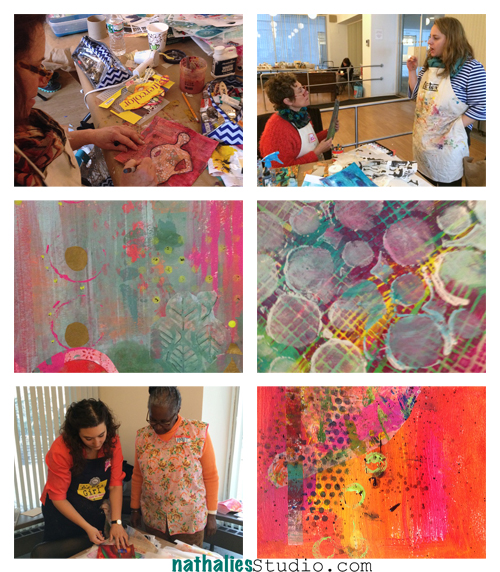 The other advantage of teaching with two teachers is that you can be VERY hands on with students during the class – even if the class is bigger. I love this. The personal interaction and being inspired by my students is my favorite part of a class and I had several moments where I was itching to get to my studio and play during the class (I was fair though and stayed- LOL)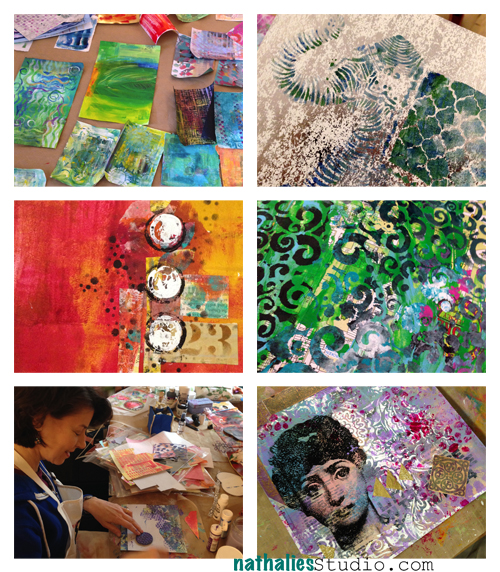 Teaching with someone else means a lot of trust and respect for the other person…I am very picky about my workshops – I put a lot of thought into them and I want to make people happy and have them have just a good creative, valuable time – so it needs to be someone I know is equally minded AND well it helps of course if you have a close friend being on the same page as you :) I just love Julie – with all her teasing- LOL – and I couldn't think of any better co-teacher – Julie, you inspire me constantly and I think we make a good team ;)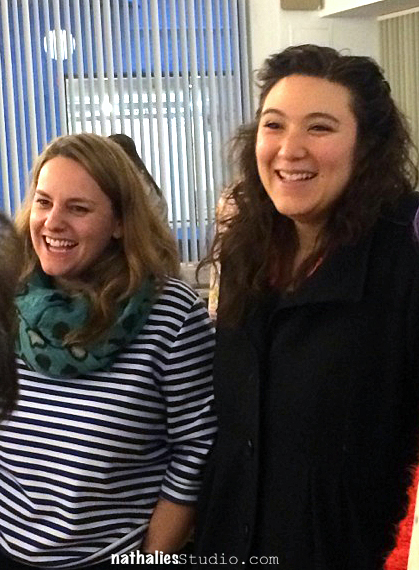 I think you can tell we had a great time – and we do hope our students had too. The collage results were amazing! Splish, Splash, Paint, Rip, Cut, Cover, "Killing Babies" and "Getting" over the Pretty…no problem for those girls! And what you cannot see in the pictures because we are good in hiding this all ;) – the heater did not work and we were sometimes shuttering our teeth and working with coats and hats on and using the heating guns as heating stations . Another thing that I admired about our students – they knew that there was nothing we all could have done about it and they just lived through it with a real NY/NJ attitude and created the heck out of their supplies :) You rock!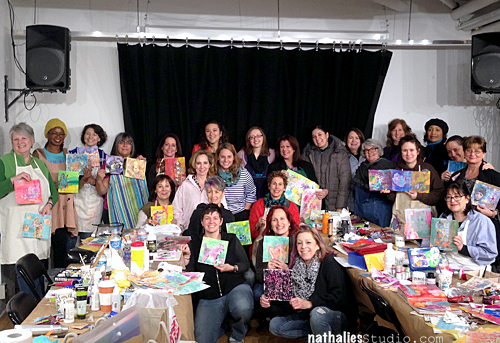 Thank you also to The Ink Pad for organizing and having us- you are wonderful and I am looking forward being back this Friday for more Artvergnugen :) and on June 8, 2014 for a day long class called "Acrylic Media -Demystified" . It is a class I always wanted to teach in person…here is a sneak – all details will be up the next days on The Ink Pad website  and you can sign up already by calling the store.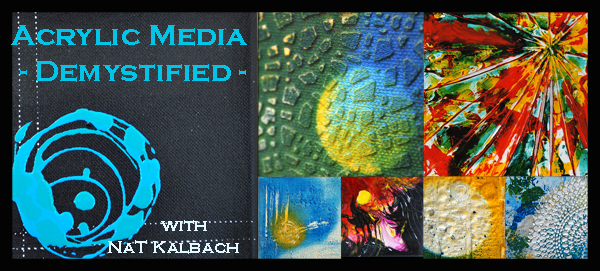 Have a gorgeous day!
huge hugs
Nat