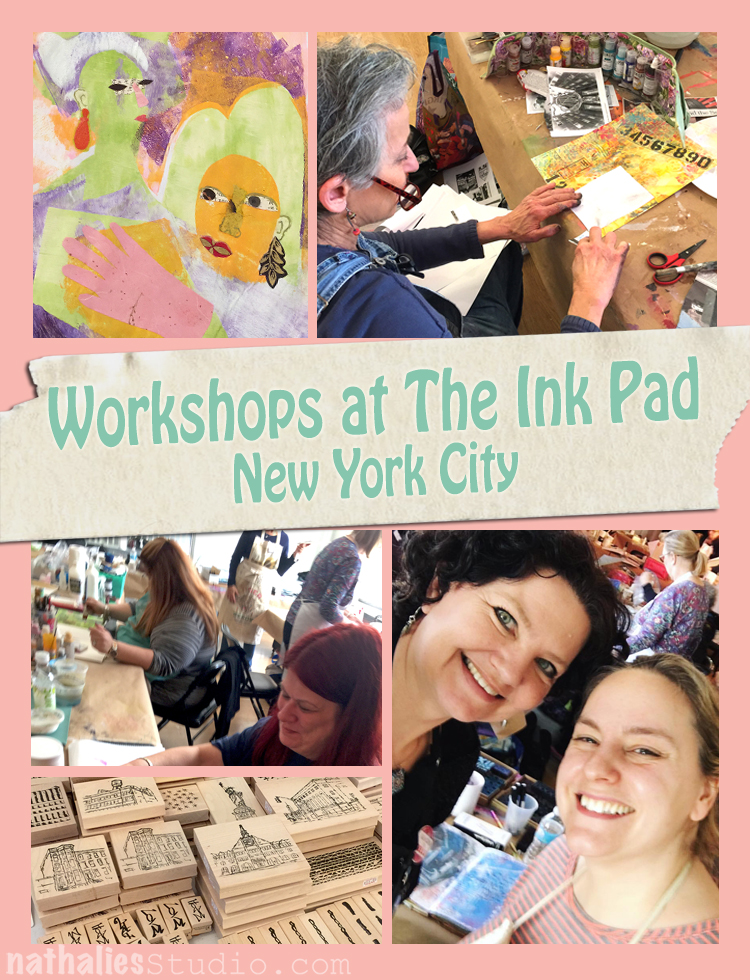 Last weekend my friend Birgit Koopsen and I taught to classes at The Ink Pad in New York City and we in both classes a wonderful group of 16/17 students and a huge amount of fun. They were all so amazingly talented and it is a pleasure to spend time with.
Here are some pictures of the students and their artwork from the Mono Print Painting class we taught on Saturday: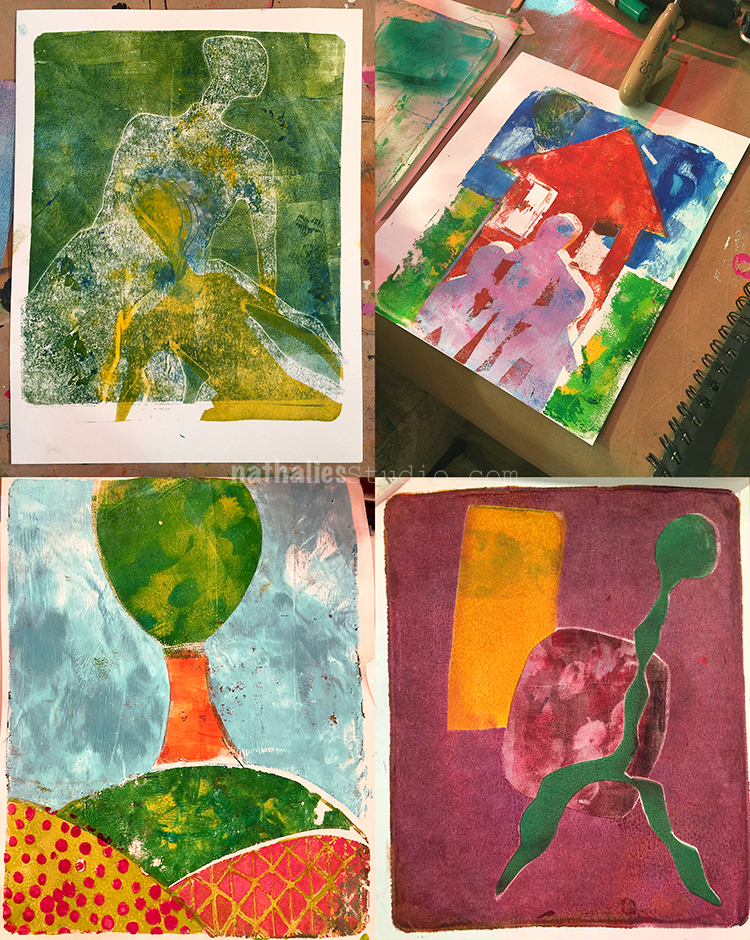 It is always fun to see how different everyone interprets the techniques and samples.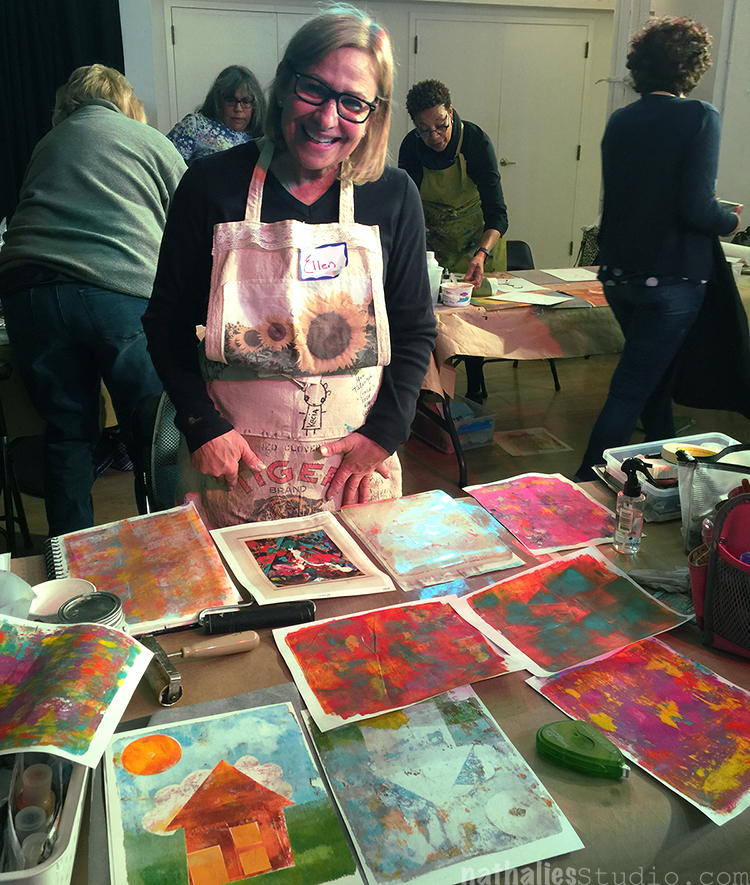 so much color and happy figures and shapes: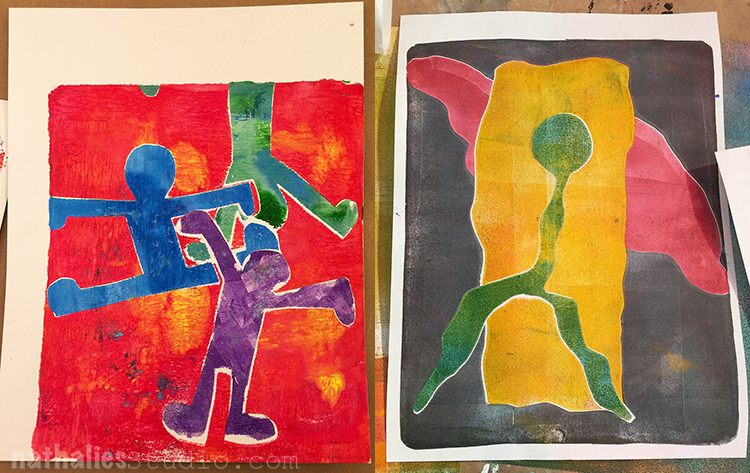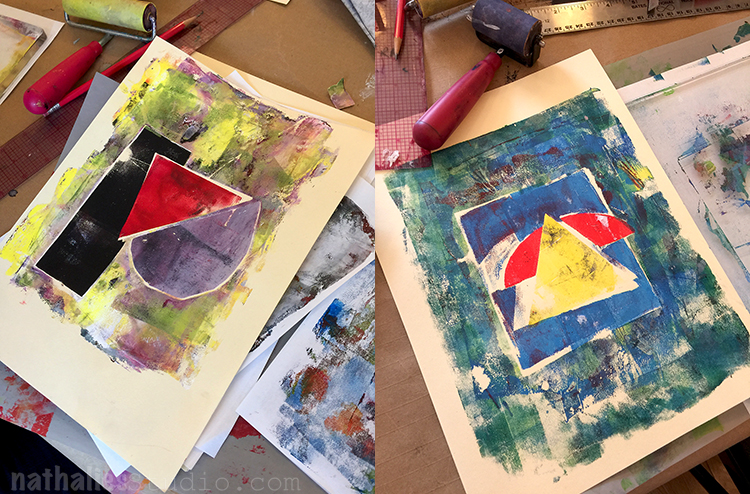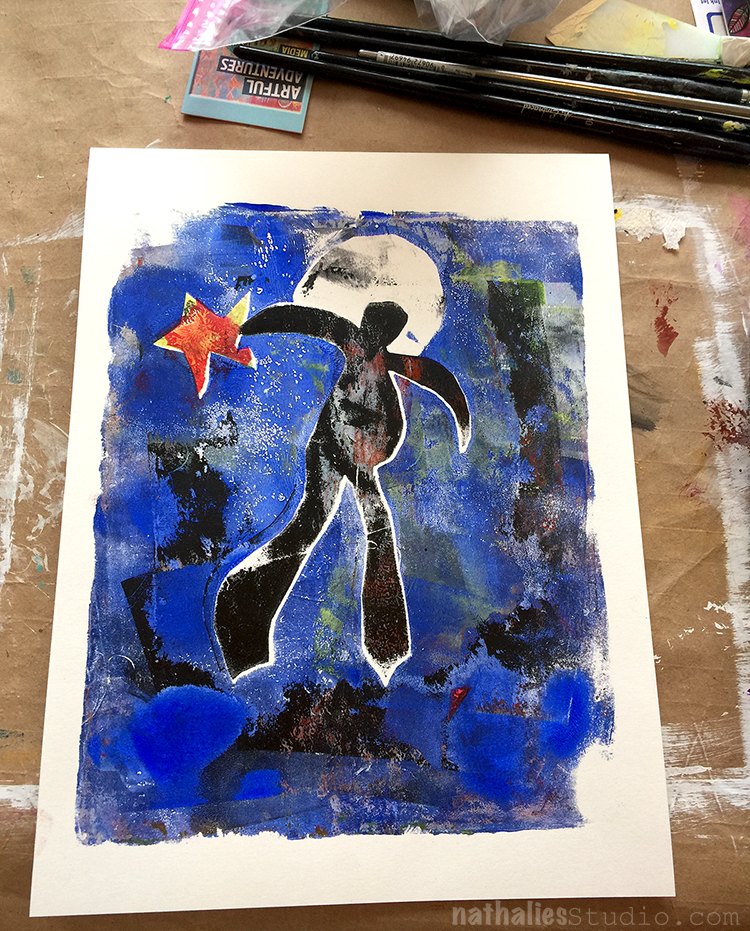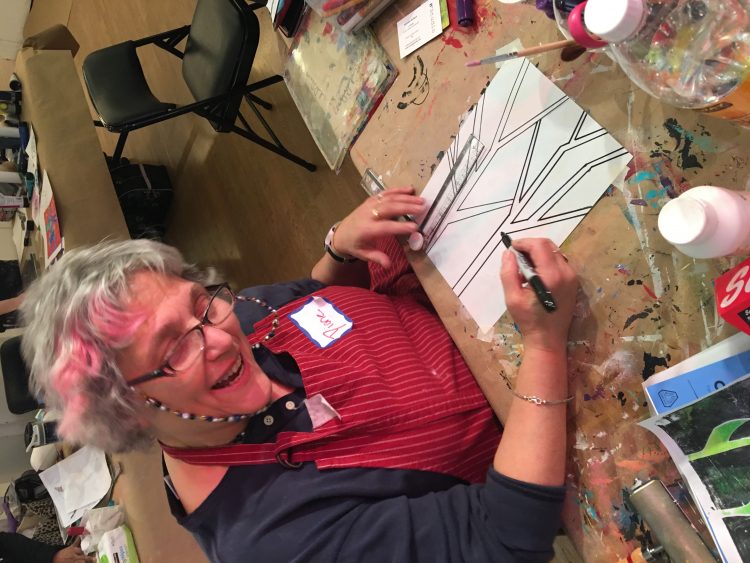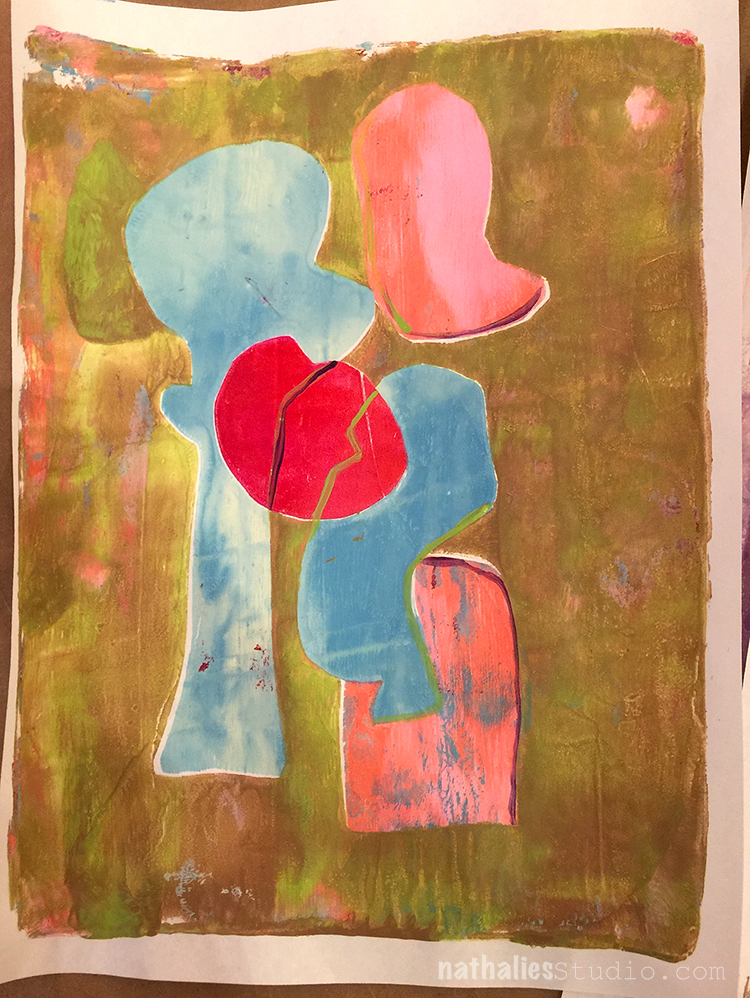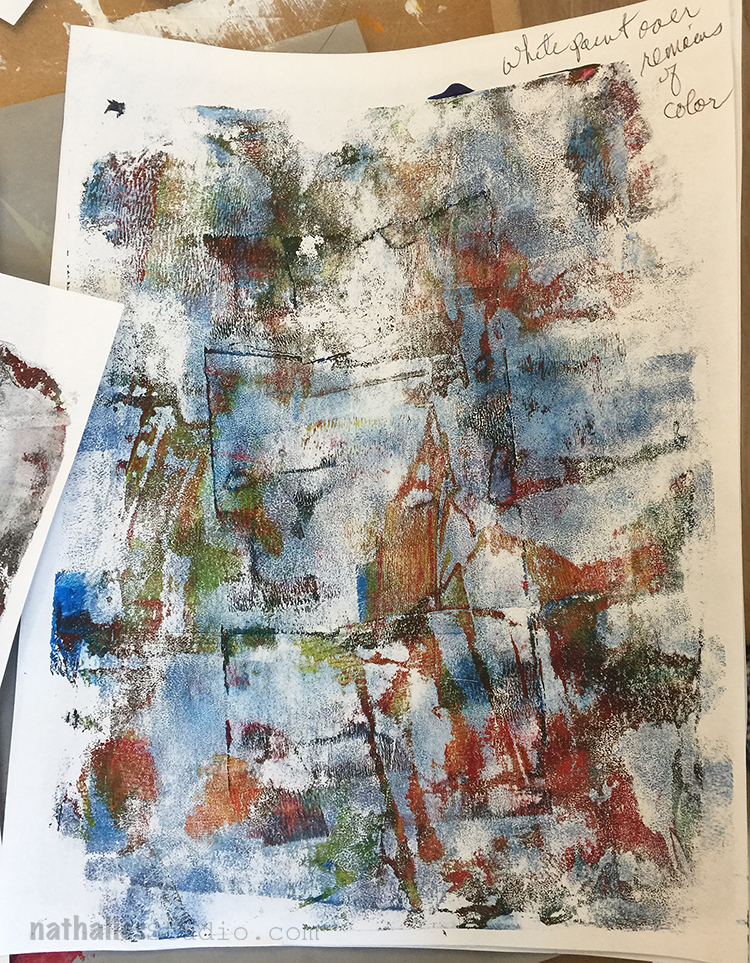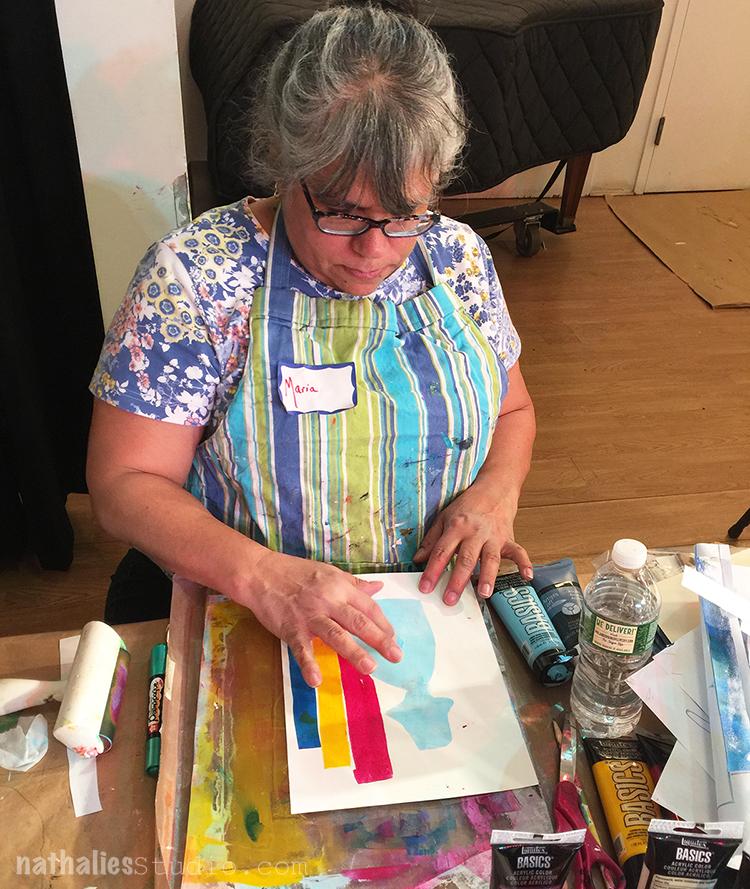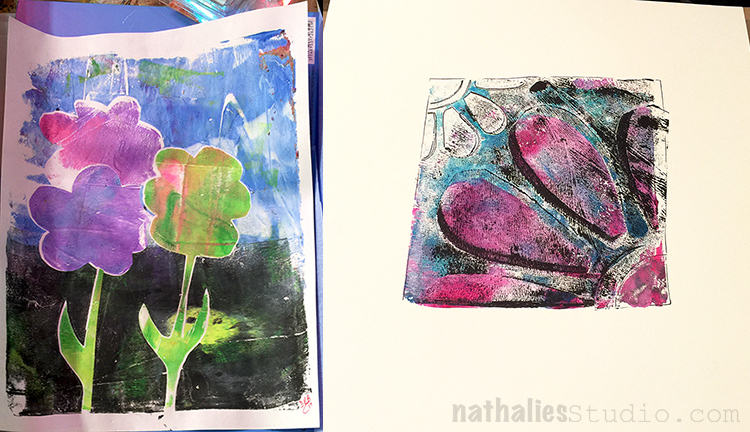 And sometimes "mistakes" turned out into the most beautiful pieces …but Colette still gave me the "fun" eye ;)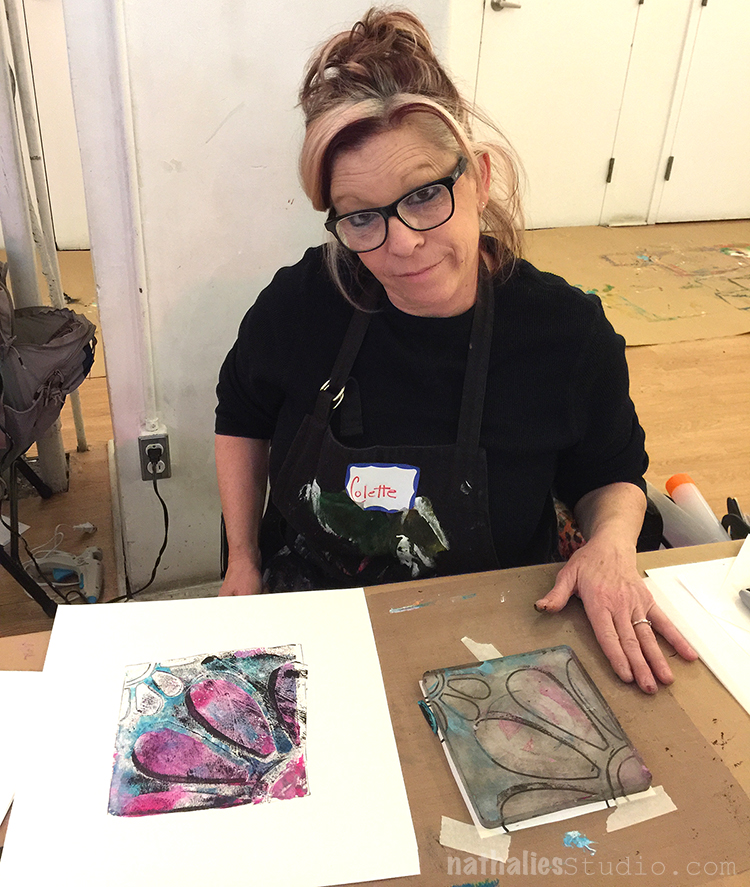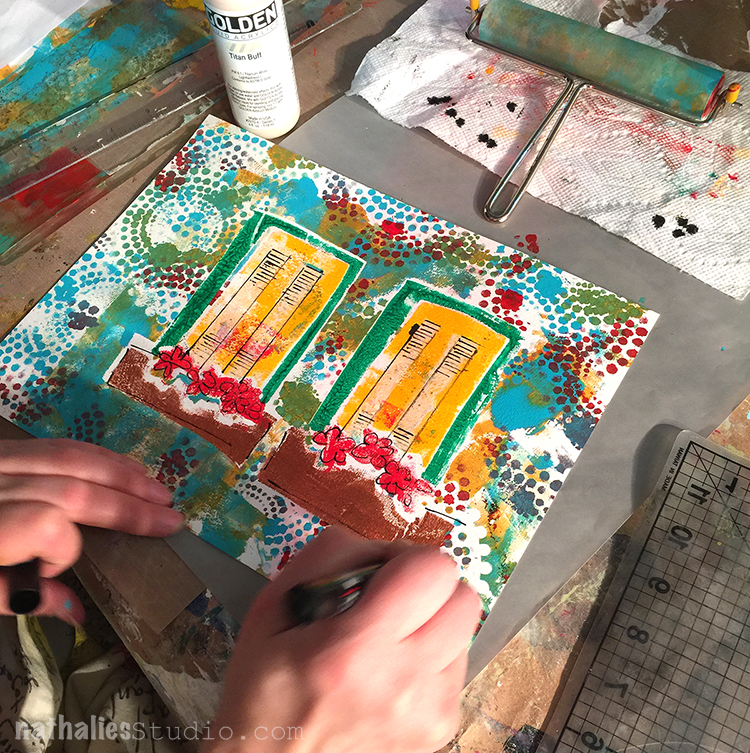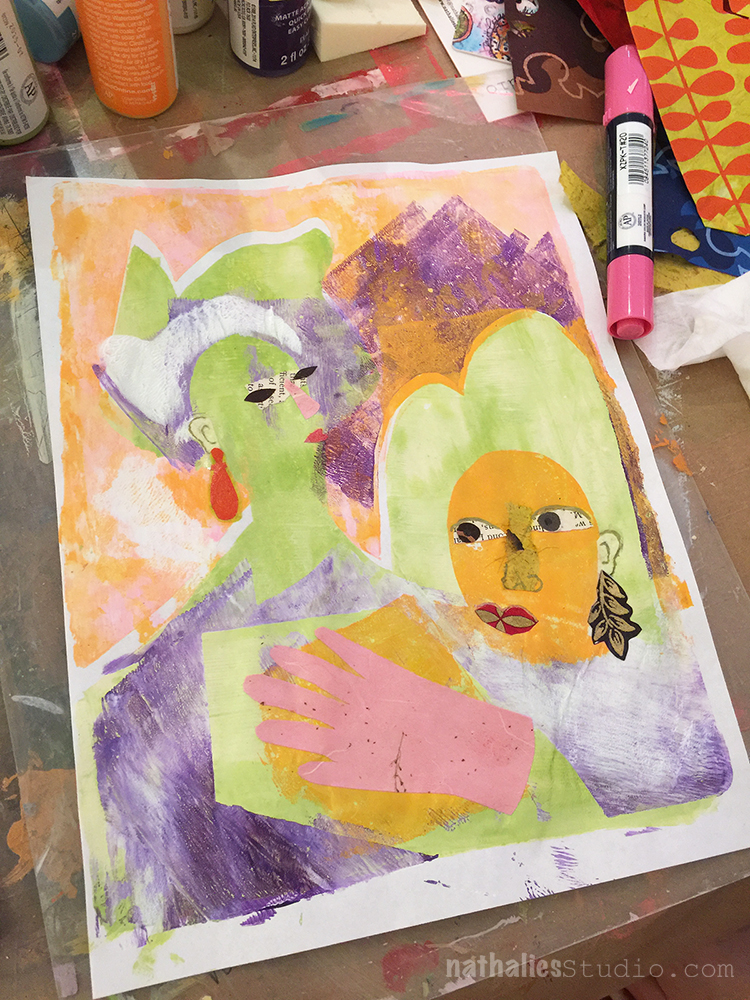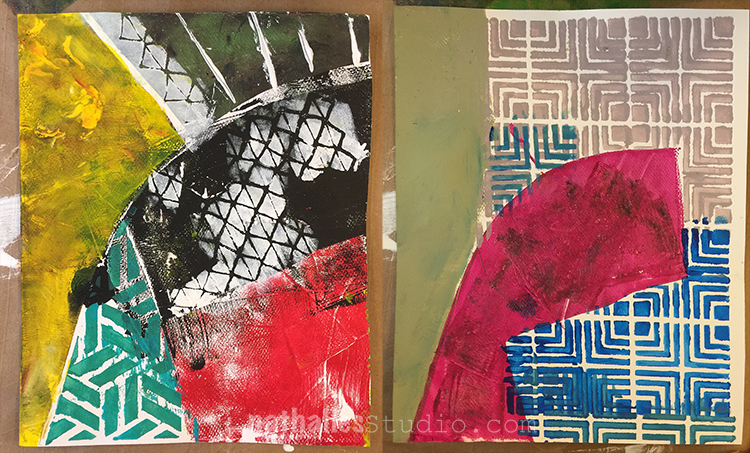 On Sunday we taught our Artful Transfers class showing all kinds of different transfer techniques for your art journal.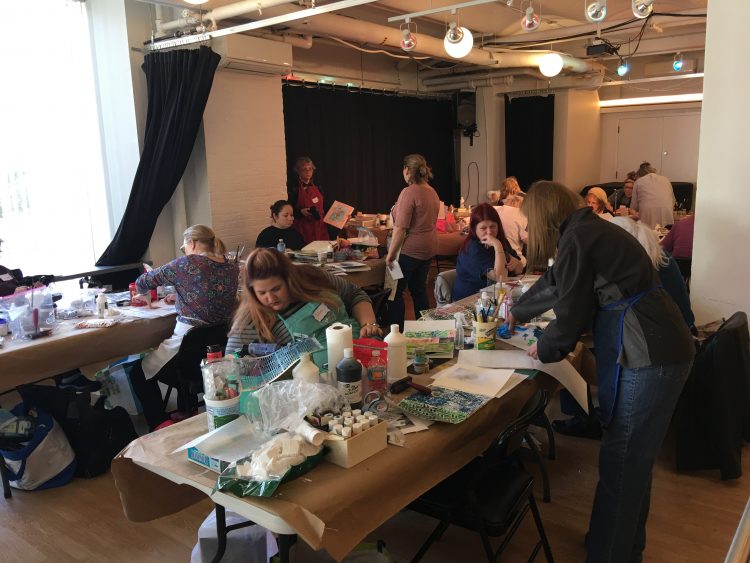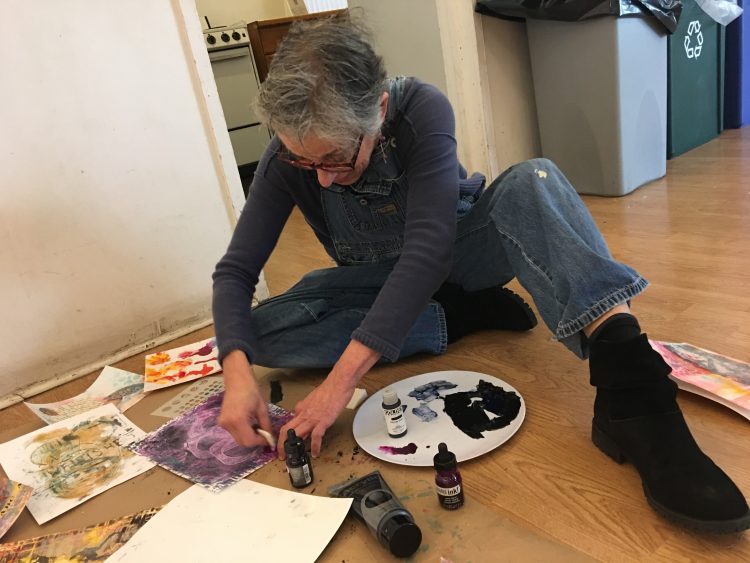 From grungy transfers to almost perfect transfers there was something for everyone.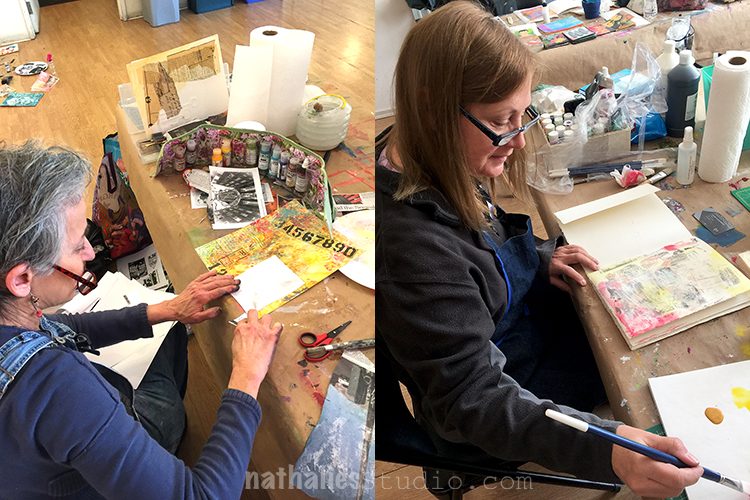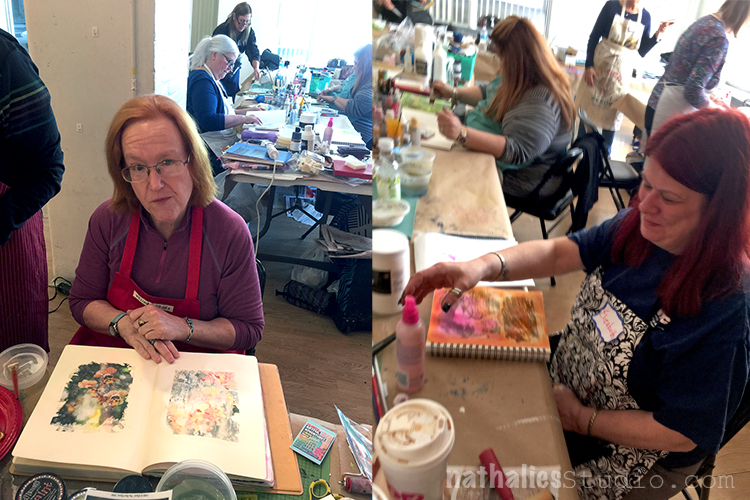 Here is a great background transfer page – such a wonderful start for a journaling page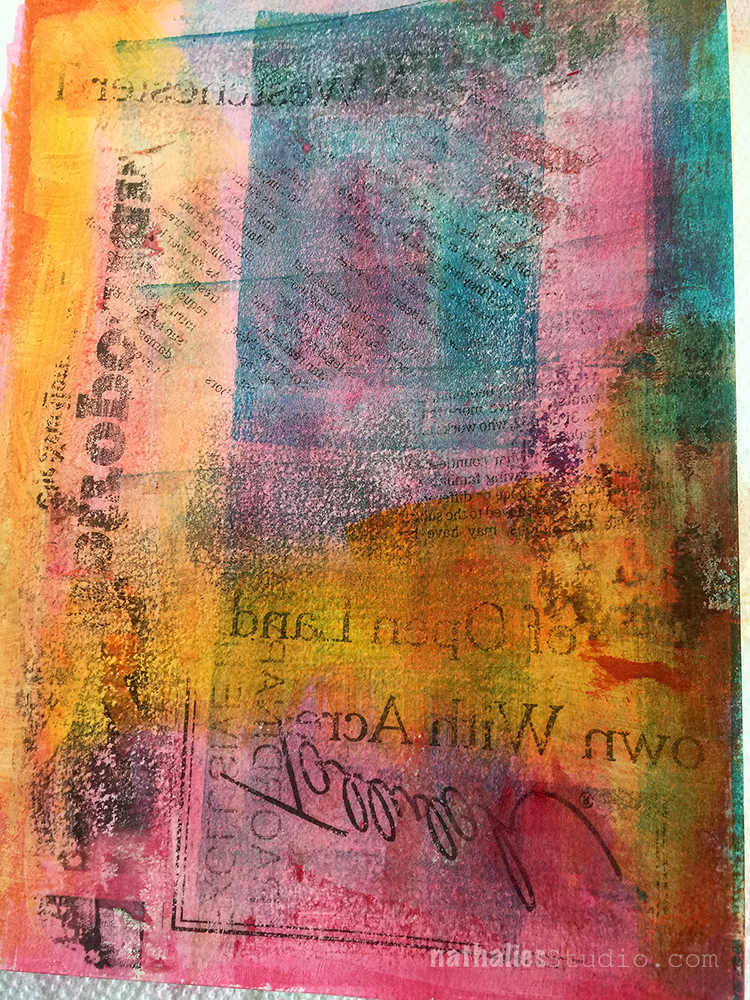 Birgit in action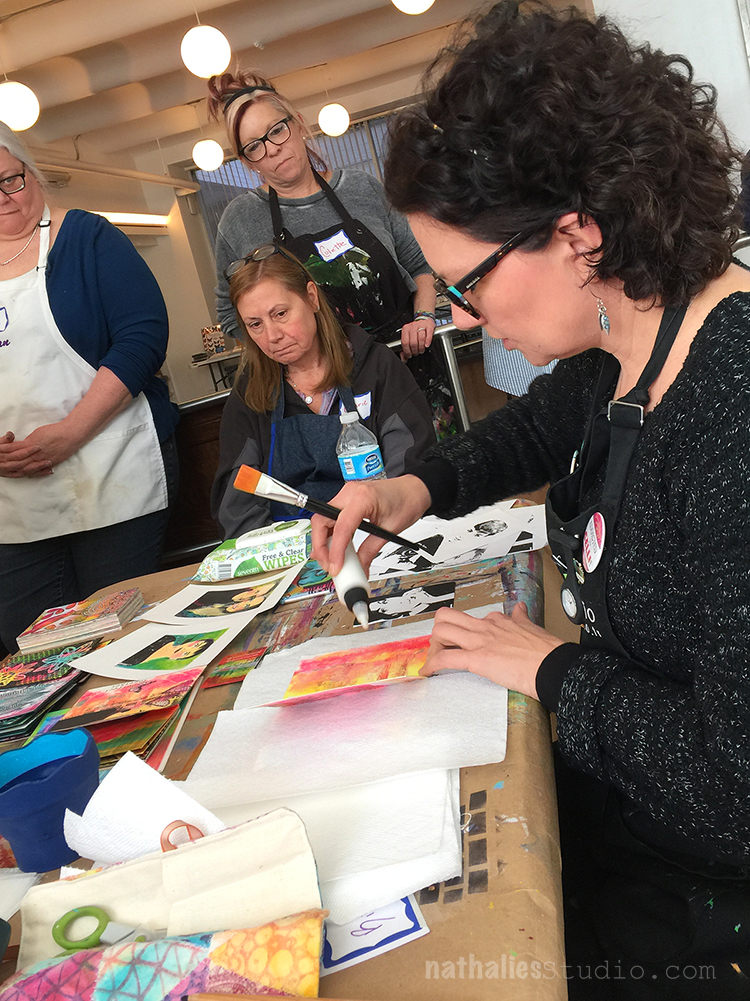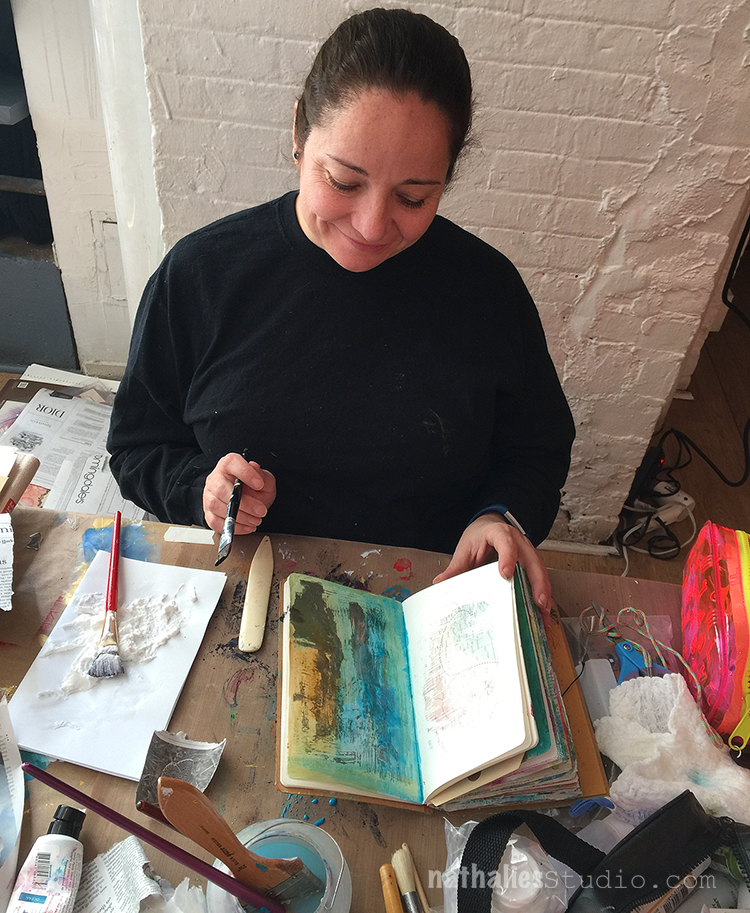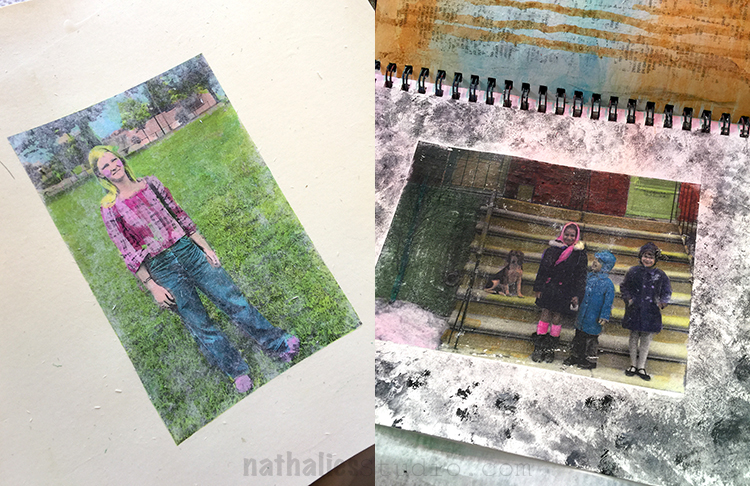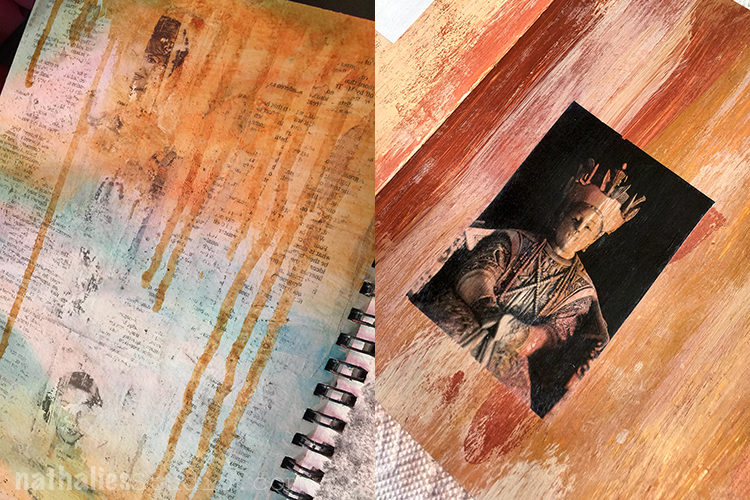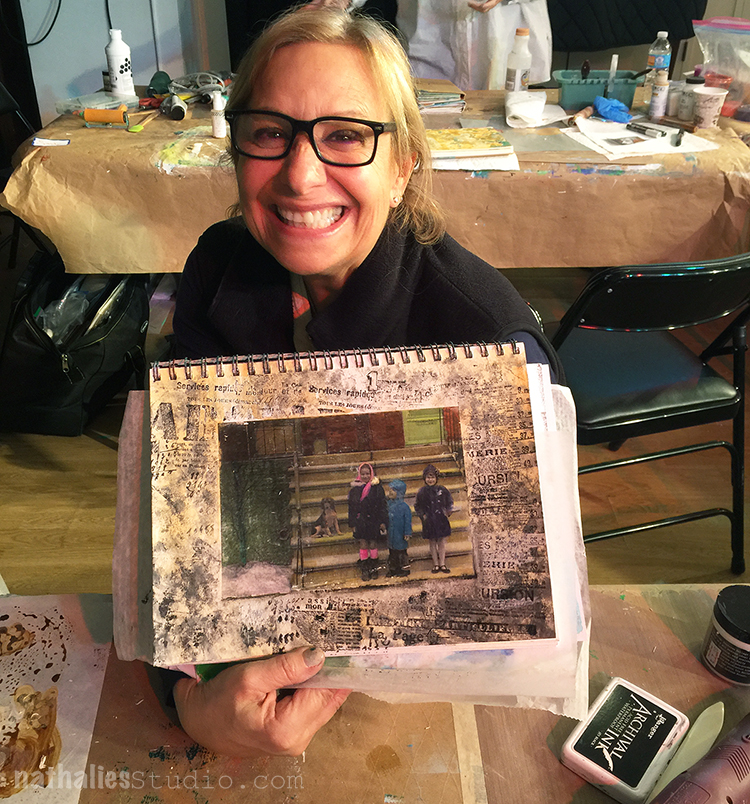 Aren't those cool?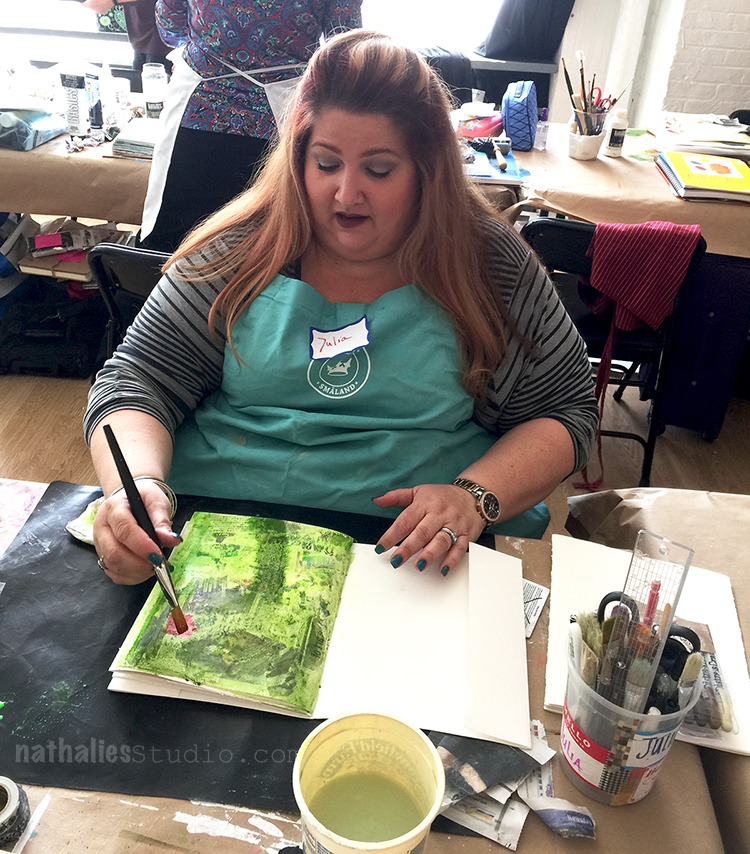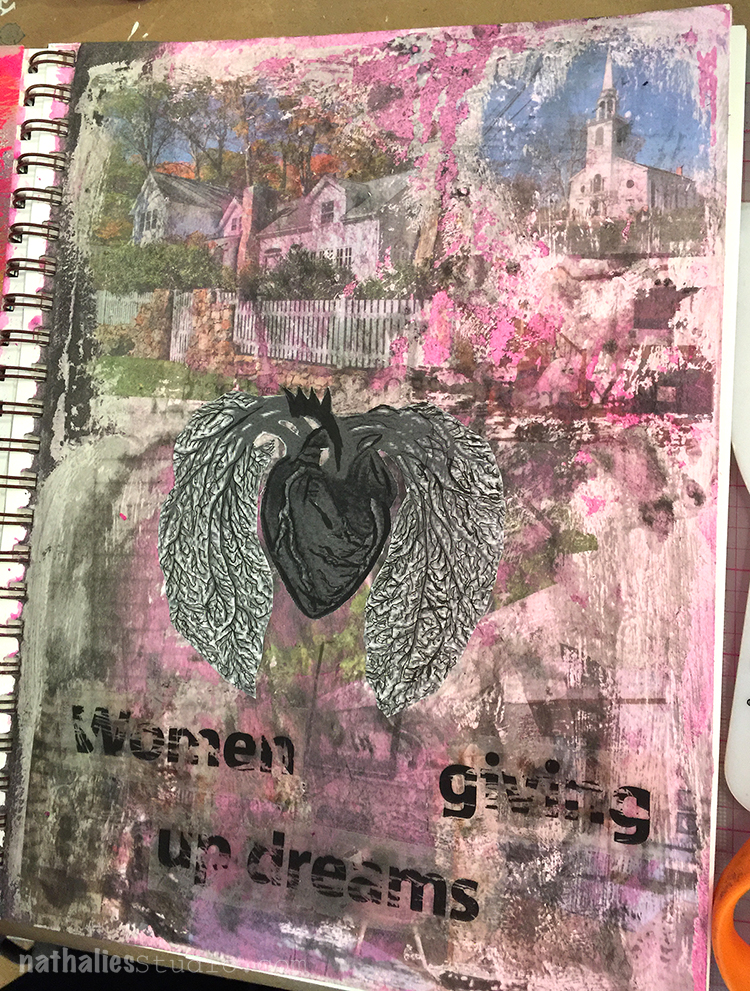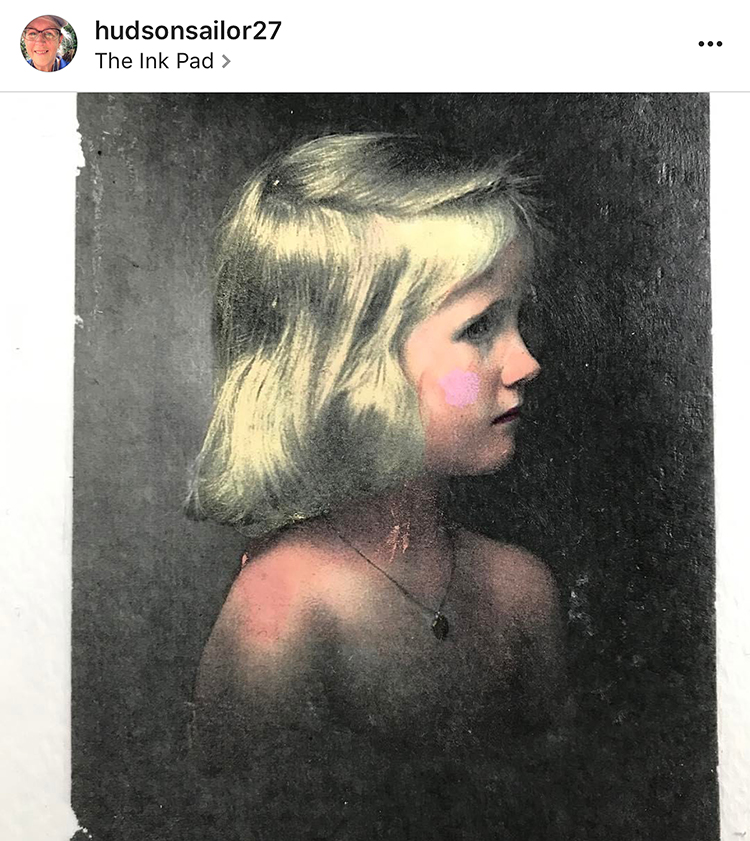 It was also great to see my RubberMoon stamps as wooden stamps have arrived at The Ink Pad – woooohooo.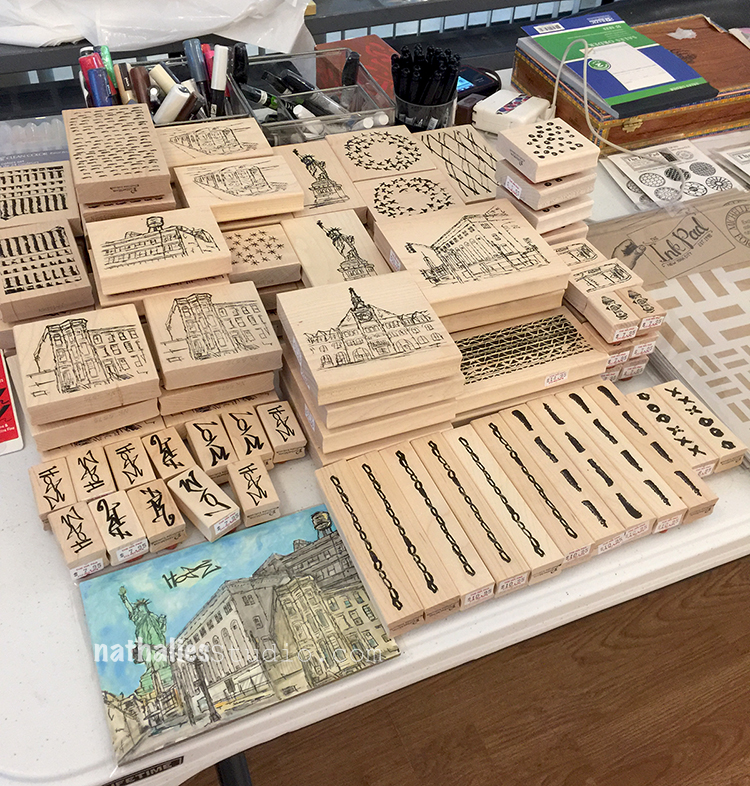 Birgit and I had a wonderful time with all of you – and thank you Anna for having us at The Ink Pad . We hope we will see you all on- or off-line soon again.
Have a beautiful creative day!